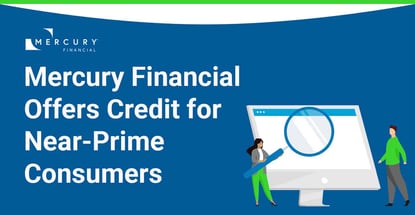 Our experts and industry insiders blog the latest news, studies and current events from inside the credit card industry. Our articles follow strict editorial guidelines.
In a Nutshell: In the highly competitive fintech credit space, Mercury Financial reaches out to a near-prime audience with prime-level products and services. It offers cards without annual or setup fees, flexible payment options, and first-class benefits and rewards. A friendly mobile app includes tips and tools to help customers maximize their credit. High-level data analytics enables the team to offer the best opportunities to more customers. And a purpose-driven approach to business has the bank in continuous growth mode, with more than 1 million customers and counting.
Banks, even all-digital fintech firms, tend to follow the crowd when building a success strategy. They're naturally risk-averse due to the nature of their business, so they're inclined to stay in their lane and seek customers in the most tried-and-true ways.
That means targeting certain types of borrowers, perhaps subprime consumers looking to build or rebuild credit from scratch, or the prime audience, for whom credit cards are a lifestyle tool.
And that leaves near-prime consumers — those with credit scores in the 600-700 FICO range — on the outside looking in when searching for a financial provider that puts their interests first.
While near-prime credit consumers certainly aren't starting from scratch, they need a provider that understands their unique credit needs to work with them on their journey to prime status.
That's where Mercury Financial comes in. Mercury is a fintech credit provider focused solely on near-prime consumers. More than 1 million cardholders and counting find Mercury the perfect fit for reaching their aspirational financial goals in a way that respects their need for flexibility and savings.
EVP of Strategy and Development Steve Carp said the Mercury team hits that sweet spot through a combination of technological prowess and customer commitment.
Whether the goal is flexibility to extend the customer's financial reach or structure to build a positive payment history and a top-line credit score, Mercury Financial can be that "just right" near-prime provider.
"We do it by ensuring our customers receive a superior digital experience — 83% are digitally engaged," Carp said. "And we're very empathetic — we're always working with our customers to ensure they understand their payment options and how to stay on the right credit path."
Card and App Offer Seamless Digital Integration
The foundation is the Mercury Rewards Visa Card, Mercury's portal to a better credit future. Accepted worldwide at more than 40 million points of sale, the Mercury Rewards Visa Card can be a go-to spending and savings option in-store, online, and in mobile wallets.
The card works with the Mercury oculus app for anytime/anywhere digital management. Mercury oculus offers an accessible, eye-catching experience free of technical jargon and complex navigation.
With the Mercury Visa Rewards Card, customers enter a more modern financial space with no annual, monthly, or setup fees. Sophisticated underwriting methodologies enable Mercury to offer truly meaningful lines of credit to more customers.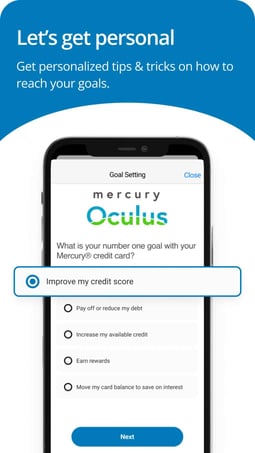 "We provide a prime-like product and experience to near-prime consumers," Carp said. "It's something they won't get from others making them offers."
The app facilitates tasks such as setting up account alerts, making payments, or tracking FICO scores. Customers also receive personalized insights to reach certain goals such as improving their credit score or paying off their balance.
For example, it's easy to measure the consequences of paying the minimum amount due against the benefits of a more aggressive strategy.
"When customers jump on the app, we ask what their financial goals are, and more than 55% name improving their credit score as their top priority," Carp said.
With eight distinct payment channels, including via text message, debit card, and phone, Mercury offers users plenty of ways to pay conveniently. And for maximum flexibility, the Mercury app also enables split payments and payment scheduling. Users may request up to three monthly payment dates per cycle to sync cash flow realities with payoff needs.
"We have a best-in-class platform that we built end to end to serve this customer," Carp said.
Rewards Strategy Extends Prime Commitment
Underneath the hood, a trove of performance and underwriting data on near-prime consumers — more than 100 million individual data points stretching over 10 years of financial history — helps Mercury build its near-prime customer base.
Mercury works exclusively with preapproved candidates, inviting them to onboard through direct mail and affiliate links. That allows Mercury to target prospects it believes have the positive behaviors to build their credit responsibly.
"It really comes down to having better data and analytics than our competitors," Carp said. "We have the metrics to understand how consumers behave through different cycles."
Emphasis on data also enables Mercury to present a prime-level rewards package to maximize customer purchasing power — 1% on purchases. Rewards can be redeemed as a statement credit — the most straightforward manner possible.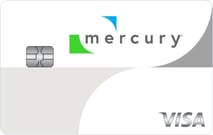 Partnerships allow Mercury to bring additional prime-level experiences to customers. Partners enable Mercury to expand the availability of benefits cardholders care about most, which are typically awarded to those with higher credit scores.
Mercury is a fintech that offers Amazon shop with points which enables customers to use Mercury rewards points to shop and save at Amazon.com. After linking the Mercury Card to Amazon through the Mercury oculus app, customers receive a dollar in purchasing power for every 100 points earned.
"We're the only fintech that offers that," Carp said. "It's something that previously only prime consumers could enjoy."
Rewards and partnerships made Mercury the 24th largest Visa/Mastercard program as of February 2022. The program has extended more than $4.7 billion in credit lines and redeemed more than $10 million in rewards.
"Everything we do is for the near-prime consumer — it's in our DNA," Carp said.
A Team Approach to Improving Financial Wellness
A strong team at Mercury makes all of this happen. At Mercury, teamwork results in a better customer experience and a more profound impact on community financial wellness.
The experience of its management team is a differentiator. Many managers came to Mercury after long tenures at big banks such as Chase, Barclays, and Citi.
"Everyone has 25-30 years of experience," Carp said. "We're made up of people who know how to make the business work."
Incorporating customer feedback is fundamental to its approach. Mercury monitors 11 distinct listening posts, tracking customer complaints, scanning social media, and performing quality assurance and internal call listening to understand customer thinking.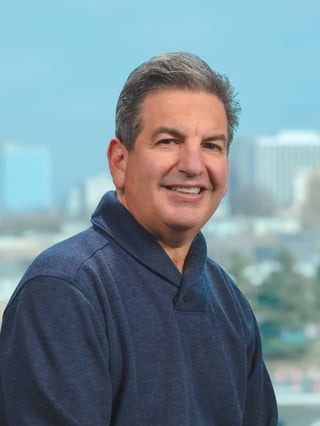 Survey insights are also important. Foundational is asking customers whether they would recommend Mercury to colleagues and friends.
Digging deeper, the bank also asks small business customers, for example, whether they would hire the Mercury customer service rep they just spoke to, asking respondents to rate them on courtesy and product knowledge.
"We also ask whether we're easy to do business with because we're trying to make the experience as frictionless as possible," Carp said.
The result is a Net Promoter Score® of 63.9% versus the industry average of about 42%.
"It's a meaningful difference, and we're very proud of that," Carp said.
Mercury also takes financial wellness exceptionally seriously. Personalized messaging and payment reminders keep customers in the loop regarding their financial status. And when times are tough for individual customers, Mercury is flexible enough to help folks overcome obstacles and keep moving forward.
Meanwhile, Mercury is constantly looking for ways to bring additional benefits and innovations to its customers, always keeping its target audience in mind.
"We're not a cookie-cutter business," Carp said. "We understand the near-prime financial consumer, and we're here to help."