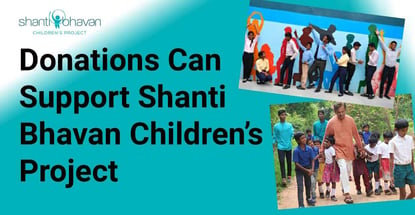 Our experts and industry insiders blog the latest news, studies and current events from inside the credit card industry. Our articles follow strict editorial guidelines.
In a Nutshell: Shanti Bhavan Children's Project, a residential school in Bangalore, India, celebrated its 25th anniversary in 2022. The school is unique, as it provides 17 years of holistic education to young people from the country's lowest social caste, formerly known as "untouchables." Similar nonprofits teach basic reading and writing, but at Shanti Bhavan, nearly every student graduates from college. Though the Netflix documentary "Daughters of Destiny" brought considerable attention to the school, the nonprofit is always seeking donations to support their 300 students.
Shanti Bhavan Children's Project believes that every young person who graduates from this nonprofit residential school will impact the lives of at least 100 others. Gowri Manoharan, Global Operations Manager, shares one graduate's story.
"We had one student who came to our alumni reunion the last time I was in Bangalore, and I saw her in the hallway in tears," Gowri said. When asked what was wrong, the student replied that she felt like she should have given more back to the school that had shaped her life. But it turned out that the Shanti Bhavan graduate had put other children through university, including one through medical school.
Gowri looked at her incredulously and told the alumna, "You're doing the same work we're trying to do. Whether you're doing it in the name of Shanti Bhavan or as an individual, the point is that the work is getting done."
Since Shanti Bhavan opened its doors in 1997, hundreds of children have graduated from the residential school, which educates students from pre-kindergarten through 12th grade, many for the entirety of those 17 years.
Some westerners got to know Shanti Bhavan through the Netflix documentary Daughters of Destiny, which follows five female students at the school. The documentary helped build interest and financial support for the school.
"Our fundraising efforts were definitely boosted after the documentary. We were inundated with calls for visits to the school. Many high-profile partnerships came out of that documentary and it continues to have a profound influence," Gowri said.
Still, fundraising is a constant effort for the institution, which pays a considerable amount to educate each child. Students participate in academics, sports, the arts, music, public speaking, and other activities while in school.
"We ensure that each child is given the opportunity to discover what makes them unique, what makes them stand out in a crowd, in addition to a strong focus on academics," Gowri told us.
Students Receive Holistic Education and Care
Many students at Shanti Bhavan come from families considered part of the Dalit community, once known as the "untouchable class" in India, a country where the caste system plays a significant role in daily life. The "untouchables" are often the "most socioeconomically challenged segment of Indian society," says Gowri, and historically, they would have performed menial functions in society.
So, all of Shanti Bhavan's students come from poverty, and few of their parents or family members have received education of any kind. Without the school, many of today's poorest children would also be limited to basic education.
"There are a lot of nonprofits in India that are doing similar work. They're working on educational initiatives for children from these castes. However, what's unique about Shanti Bhavan is that we don't just provide them with the bare minimum education, we strive to provide them with a high-quality holistic education with the goal of getting them white-collar professional jobs and most importantly, permanently out of poverty," Gowri told us.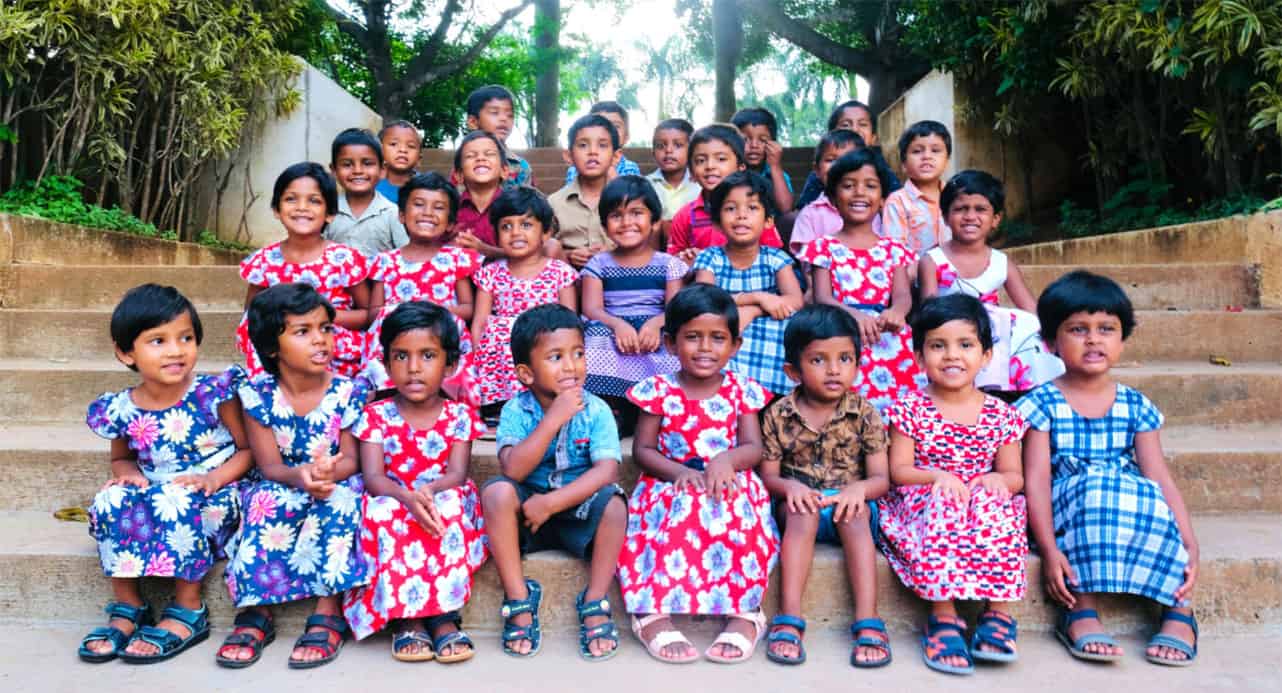 Other nonprofits may teach low-income children to read and write, but Shanti Bhavan offers them college-focused education and workforce development.
"We take them at the age of four and guide them through their academic journey, from pre-school through college. Right up until they land that first job opportunity, we provide them counseling and guidance," Gowri said.
This approach is remarkably effective. Since the school opened its doors, 97% of enrolled students have finished high school, 98% have graduated from college, and 97% are employed in full-time jobs.
Ultimately, the school disrupts the cycle of poverty in one generation, rather than seven.
"We have kids that have come from very humble backgrounds where their father or mother work in menial jobs for less than $2 a day, where they don't have running water, electricity, or a toilet in their homes, and their children are at Duke, Dartmouth, Stanford, or Middlebury. In one generation," Gowri said.
Shanti Bhavan Seeks Funding to Support Children
In 1997, Indian-American businessman, academic, and philanthropist Abraham George founded Shanti Bhavan out of his own pocket. In 2008, when the financial crisis hit the United States, his funds were impacted, and there was real doubt that the George family would be able to continue the school.
That was when Dr. George's son Ajit George, stepped into his role as Director of Operations and took on the job of getting public support for the nonprofit from individuals, organizations, and companies. Over the last 15 years, the residential school has been fundraising in both North America and India.
"Our fundraising model is a mix of private, personal donations, and corporations that have chosen to partner with us. We have a German chapter, a Canadian chapter, and a UK chapter. I'm also pleased to announce that we'll have our Australian chapter coming on board later this year," said Gowri.

These different chapters let the nonprofit institution accept donations in local currencies. Fundraising sponsorships are primarily how the school is funded.
If Americans are interested in donating to Shanti Bhavan, they may be able to donate their unused credit card points, rewards, or miles to the school. Branded airline, hotel, and other travel rewards cards may also facilitate this type of donation.
To see if a credit card company allows donations to small nonprofits, users should find their loyalty program's charity page. If a credit card allows rewards donations to small organizations, then users can decide how many of their points or rewards they want to donate to the organization.
As the school creates a more sustainable fundraising structure, they hope to be able to develop a model that can be replicated around the world.
"I would love to see schools like this everywhere because, at the end of the day, socioeconomically challenged children exist in every single country on this planet. Giving a high-quality education with the goal of uplifting a child from poverty is what gives those born into hardship a chance at success in life," Gowri said.
The Next 25 Years Include Plans to Build a Second School
Today, Shanti Bhavan is particularly in need of fundraising since it's embarking on a project to build a second school. The second school will be constructed in the state of Tamil Nadu.
The need for the new school is significant. The current facility doesn't have enough capacity for all the students who want to attend. In 2022, for instance, more than 500 students applied to attend, and the Shanti Bhavan staff could only accept about 40.
"We're unable to take more than that, which is why our second school will open in July of 2024. This will allow us to increase our numbers, but again, this is a drop in the bucket," said Gowri.
The second school funding project still needs support for specific construction projects, including dorms, classrooms, and a music room.
"Fundraising is always an ongoing concern. We need enough to sustain the existing school and build out the new one," Gowri told us.
The founder, Dr. George, the director of operations, Ajit George, and the Shanti Bhavan team hope that others around the world can see the impact a holistic, well-rounded education has had on these students. The first cohort that spent 17 years at the school is now entering their late 20s. Soon, these motivated alumni will be ready to make even more of an impact on their communities.
"What's unique about these children from Shanti Bhavan is that they're filled with such hope, optimism, and positivity about their ability to affect change in this world. You have no choice but to be swept along in their enthusiasm. I'm always in awe," Gowri said.