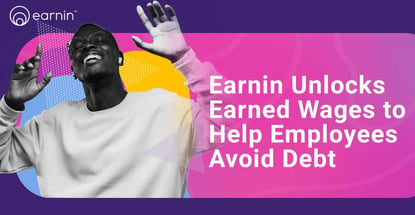 In a Nutshell: Even well-compensated employees occasionally struggle to make ends meet while waiting for their paychecks. The Earnin app changes that dynamic by paying people the wages they've already earned before their scheduled payday. Earnin users can access their pay in advance and automatically return the funds when their check clears, which may help them avoid overdrafts, late credit card fees, and payday loans. The app is free to use and includes money management features that give users living paycheck to paycheck a path to a brighter financial future.
The time between when workers earn their wages and when they get paid is often arbitrary. In the early days of the modern labor market, regular pay cycles were an innovation to attract workers.
While moving and accounting for money were manual processes back then, today's digital technology enables virtually instantaneous money transfers worldwide.
Nevertheless, that time gap persists. Part of it is due to verifications and other payroll operations that still require a lot of time. But it's also true that the frequency of paychecks and the way they move are hard to change.
Unfortunately, that status quo can affect millions of workers who live paycheck to paycheck. Workers who need money from the next check to stay current with their bills may find it hard to improve their financial standing. Factor in the burdens of credit card late fees, overdrafts, and high interest rates from payday lenders and financial self-sufficiency becomes even harder to achieve.

The Earnin app is a breath of fresh air for workers struggling with credit and cash flow issues related to earned wages.
Earnin is free to use and has no hidden fees, interest, or credit checks. It offers workers access to their earned wages when they need it, not when their employers decide to give it to them.
That means fewer bumps on the road to achieving the financial independence that gainful employment should provide.
"There are limits to your financial flexibility because of the delayed access to pay," said Earnin CEO Ram Palaniappan. "Earnin frees people from that outdated system."
Helping to Restore the Pay Cycle Balance
To benefit from Earnin's core product, Cash Out, users need a regular payday, a checking account, and a smartphone. Workers who connect the app to an electronic timesheet, or who can demonstrate that at least half of their paycheck is directly deposited into a checking account can access up to $100 a day and $500 per pay period.
That's because Earnin links directly to a bank account via their debit card. The app automatically calculates the amount of funds available for early access and then recoups those funds on payday.
"Our app has a strong technology layer that lets us calculate your earnings in real time, with APIs that let us see your bank account and paychecks," Palaniappan said. "There's also a built-in time and attendance system so we can show you what your earnings are."
The result can help right some imbalances that have resulted from the outdated pay gap system.
"For most people, earnings they've accrued but haven't yet been paid are almost invisible, and you try to manage your money without really knowing the amount," Palaniappan said. "With Earnin, you can see how much you've accrued, so you get the full picture."
But that's just an added benefit of effectively closing the pay gap. Once users are up and running, they're free to benefit from the money they're earned instead of letting their employers hold it for a couple of weeks.
"Employees would rather get paid two weeks before they work, but employers choose to pay two weeks after instead," Palaniappan said. "It just shows you how far the balance of power has tilted in favor of companies."
Building Trust Between Employers and Employees
Earnin's other tools include Balance Shield, a system of alerts and protections for managing account balances. Balance Shield sends out a notification when a balance falls below a preset amount and uses cash outs to cover deficits automatically.
Its built-in financial calendar is handy for tracking bills and expenses and cash outs, debit dates, and daily earnings. It's all part of an ecosystem that helps more than 1 million users keep their financial lives in order.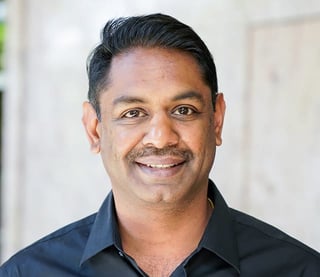 Typical Earnin users include employees in call centers and in the retail and hospitality industries. The platform also attracts teachers, nurses, government employees, and even financial services workers looking to protect against credit and cash flow pitfalls.
"There's a full range of workers in our income segment, which is probably best defined by financial situation, not job category," Palaniappan said.
Most users come to the app on their own, but employers increasingly recommend Earnin, as well. That's because it fixes many problems for workers, often improving productivity and attendance, setting up a win-win.
In addition to avoiding hazards like overdraft fees and payday loans, workers using Earnin no longer have to put necessities off until payday. For example, they can pay for a doctor's appointment, birthday present, or even a full tank of gas.
"I also think that when employers bring the product to their employees, it feels like a benefit," Palaniappan said. "That creates a positive affinity from the employee to the employer, and that's why we're seeing companies like Walgreens and a number of Burger King and Holiday Inn locations recommending Earnin to their workers."
Earnin: Empowering Businesses and Workers
Earnin is free to use, and there's no catch. Members can use an optional tip system to fund the app.
"They can pay us whatever they think is fair, and if they're not able to pay for some reason, they don't have to," Palaniappan said. "We don't want the product to be out of reach for people."
Earnin offers tip-based features, too. Its WeWin tool awards cash prizes in return for deposits into internal Tip Yourself accounts.
"It's all centered on giving people control around building positive financial habits," Palaniappan said.
The app includes social features, and members of the Earnin user community encourage each other as they take more control and become better contributors. Community members can help each other out financially by paying to cover the tip for someone else's Cash Out.
Those productive tools tend to reverberate between workers and businesses, building a kind of positive feedback loop. When employees have more financial flexibility and feel they're part of a community, they're often happier and more productive, which benefits everyone.
The COVID-19 pandemic affected Earnin users disproportionately because they tend to be in-person and frontline workers while others switched to working remotely. But Earnin data indicates that 84% of users reported reduced stress thanks to using the app during the pandemic, and 74% reported improved spending.
"It's amazing to see how people contribute to the platform and each other," Palaniappan said. "We've had about 38 million thank you notes pass between our customers."
Advertiser Disclosure
CardRates.com is a free online resource that offers valuable content and comparison services to users. To keep this resource 100% free, we receive compensation for referrals for many of the offers listed on the site. Along with key review factors, this compensation may impact how and where products appear across CardRates.com (including, for example, the order in which they appear). CardRates.com does not include the entire universe of available offers. Editorial opinions expressed on the site are strictly our own and are not provided, endorsed, or approved by advertisers.