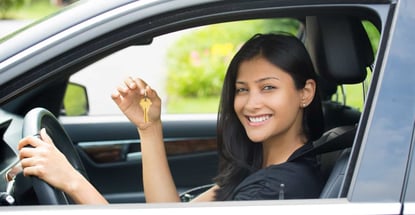 Are you looking for your next car, but don't have the cash to pay for it upfront? Most people rely on auto loans to purchase their vehicles. If you need an auto loan, getting pre-approved can help you compare loan terms and streamline the application process. 
While pre-approval doesn't guarantee final approval, our reviews of the best pre-approval auto loans for people with fair or bad credit can help you find a lender that's best for your situation. 
Best Auto Loans With Pre-Approval
You can get pre-approved for an auto loan despite your credit score in several ways. While some banks and credit unions can help you with pre-approval, online loan networks also do a great job of narrowing down your options for lenders and dealers in your area that may offer you a loan. Below are our seven best pre-approval auto loans to consider. 
Dealer partner network has closed over $1 billion in auto loans
Can help those with bad credit, no credit, bankruptcy, and repossession
Established in 1999
Easy, 30-second pre-qualification form
Bad-credit applicants must have $1500/month income to qualify
Auto Credit Express helps connect borrowers who have bad credit with loan offers from lenders and dealerships in their area. Even if you've filed for bankruptcy before or don't have much money for a down payment, you can fill out a loan request form to get pre-approved in minutes. Auto Credit Express works with more than 4,000 lending partners, and you can receive multiple loan offers all in one place. Once you receive offers, you can make an informed decision on which lender you want to move forward with and apply for an auto loan.
To qualify for a loan, you need a pre-tax income of at least $1,500 to $2,000 from a single source, proof of residency, and at least six to eight personal references. You also need to have been at your job for at least six months. 
Pre-qualify online in minutes without impacting your credit score
Members save with PenFed's low auto loan rates
Loan amounts of up to $150,000
Average refi savings of $191 per month
Terms of up to 84 months
Auto loan calculator to help estimate payments
PenFed Credit Union offers auto loans with up to 125% financing. If you're looking for a new auto loan with a lower interest rate, PenFed Credit Union offers competitive rates and loan term options up to 84 months. 
You can pre-qualify for a vehicle loan online with no impact on your credit score, and see which loan terms you qualify for based on your credit history and other factors. If you accept the loan offer, you can move forward by submitting an application. If approved, PenFed offers a Car Buying Service to help you locate your ideal car. When you find the car you like, PenFed Credit Union will also send you a check made payable to the dealership or the private seller. 
Potentially reduce your payments by hundreds of dollars
Skip your next car payment
Quick and easy 2-minute preapproval process
Prequalifying does not affect your credit score
Completely free
No additional costs or fees
RefiJet is a solid option if you have an existing car loan and want to refinance to lower your interest rate and monthly payment. The lending network offers pre-approval auto loans with a quick and simple application process. RefiJet customers save an average of $150 per month and may not have a minimum payment for the first three months.
Once you pre-qualify, RefiJet will send you options from a few lenders with eligibility requirements that fit your situation. RefiJet can also help with your loan information to streamline the process of getting financing. 
Free, no-obligation application
Specializes in auto loans for bankruptcy, bad credit, first-time buyer, and subprime applicants
Affordable payments and no application fees
Same-day approval available
Connects thousands of car buyers with auto financing a day
Car.Loan.com is a great place for borrowers with bad credit who need auto financing. This company has been around since 1994 and helps match you with a lender or dealer that can offer you an auto loan. Just fill out the loan request form online to get pre-qualified with a few lenders. From there, you can narrow down your options and submit an application for a new auto loan. 
Once you've chosen a lender, you can visit the dealership, choose a car, and close on your loan. Car.Loan.com has one of the largest lender networks and will respond to your request within 24 hours.
The company also partners with buy-here-pay-here car lots which tend to offer in-house financing. Buy-here-pay-here car dealerships are willing to approve borrowers based on their income and work history. So even if you have a thin credit file, no credit, or bad credit, you may qualify for a loan — as long as your financial situation proves you can pay the loan back.
Purchase or refinance a new or used car.
Their lenders have solutions for most credit situations.
Get up to 5 offers from competing lenders!
Complete a simple and secure online form in minutes.
Save on your current or new monthly car payment.
LendingTree is an online loan marketplace that allows borrowers to compare auto loan offers from multiple lenders. While LendingTree helps with several types of loans, it also works with auto loan companies to help you get pre-approved online quickly. 
LendingTree has a lender network of more than 300 lenders, and when you get pre-approved, you'll be matched with up to five lenders that would be a good fit for your situation. LendingTree doesn't cater specifically to borrowers with poor credit, but pre-approval won't impact your credit score, and you still have a good chance of finding a lender.
Borrowers also receive supportive tools from LendingTree, including free credit monitoring, budget insights, and personalized recommendations to help you save more money. 
Loans for new, used, and refinancing
Queries a national network of lenders
Bad credit OK
Get up to 4 offers in minutes
Receive an online loan certificate or check within 24 hours
myAutoloan.com is another loan marketplace that allows you to compare offers from multiple lenders. The network is a good choice for borrowers who want to obtain pre-approval without impacting their credit score. MyAutoLoan.com can pre-approve you quickly without putting a credit inquiry on your report.
When you get pre-approved, you'll receive up to four loan offers from different lenders. From there, you can use the quoted interest rate to estimate your monthly loan payment and choose a lender. MyAutoLoan.com works with lenders that offer new and used auto loans, auto loan refinancing, and lease buyouts. 
Get pre-qualified for an auto loan in 2 minutes — see real terms and actual monthly payments for each vehicle
Pre-qualifying has no impact on your credit score
All our cars are inspected and reconditioned by quality technicians
Pick up your car at one of Carvana's 33 Vending Machines nationwide or have the car delivered to you within 3 days
Reduce your payments by trading in your vehicle
Carvana is a unique lender because it both sells and finances vehicles. You can shop for a car on Carvana's website and either pick it up or have it delivered to your home. Carvana accepts trade-ins and offers in-house financing. All the vehicles are professionally inspected, and it offers a seven-day free return policy. 
You can get pre-qualified online by filling out a short form to see which terms and loan rates you qualify for. Carvana doesn't have dealer fees, and the average customer saves $1,400. Carvana offers flexible repayment terms and a wide range of vehicles. It is an excellent option for anyone looking to purchase and finance their car at the same place and complete the entire process online.
Tips to Increase Your Chances of Approval
Before you start applying for pre-approval auto loans, it's important to understand how to increase your odds of approval. Getting pre-approved can be beneficial, but it doesn't guarantee approval for financing. Knowing which factors lenders consider and basic eligibility requirements can be helpful. Here are some key ways to improve your chances of getting approved for an auto loan:
Check Your Credit Score: Start by checking your credit score online to see what range you fall into. If you have good or excellent credit, you are more likely to get approved for an auto loan and receive more favorable terms. You can use free sites like Credit Karma and Credit Sesame to check your credit score. Doing this will also help you see which areas need improvement. Maybe you could pay down some existing debt or lower your credit card spending before applying for an auto loan to improve your prospects.
Calculate Your Debt-to-Income Ratio: Your debt-to-income ratio (DTI) is another factor that can impact your approval for an auto loan. Add up all your current monthly debt payments and divide this number by your total monthly income to find your DTI. Most lenders like to see a DTI no higher than 40% because this indicates that you can afford to take on an additional debt given your current situation and income. 
Make a Down Payment: While a down payment isn't required for some auto loans, putting money down can help strengthen your application. It will also decrease the total loan amount you need to borrow and show the lender you are serious about financing the vehicle. If you don't have money for a down payment and are upgrading to a new car, consider trading in your current vehicle. The dealership will give you an offer to buy your old car and apply that amount to your loan as a credit. 
Use a Cosigner: If you have bad credit or no credit, think about asking a cosigner to join you on the loan. The cosigner will be responsible for the loan if you fail to repay it. But if they have good credit, their credit history can strengthen your application. Just be sure to confirm the terms of your loan agreement with your cosigner and agree to pay your car payment in full each month. 
Does Pre-Approval Guarantee an Auto Loan?
No, a pre-approval doesn't guarantee you'll be approved for an auto loan. However, doing this can help you in the process of buying a car. It also allows a lender to peek at your current situation and provide a realistic loan offer. 
When you get pre-approved, you can shop around and compare loan terms from different lenders to ensure you receive the best auto loan rate. If you have poor credit, you still have options to get pre-approved for an auto loan, including Auto Credit Express and MyAutoLoan.com.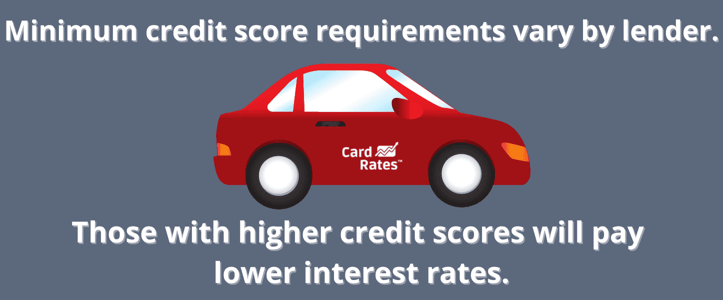 If you choose to move forward with a lender, you'll need to submit a full application. At this stage, the lender reviews your credit history and financial situation. If any red flags show up, your application could be denied. Red flags may include recent, sudden credit score decreases, or debt-to-income ratio increases. Each lender sets its own eligibility requirements, which may directly impact the loan options you may qualify for. 
Do Car Pre-Approvals Hurt Your Credit Score?
Pre-approval doesn't involve a hard credit inquiry on your credit report. Instead, car pre-approvals typically include a soft credit pull so your score is not impacted. This allows you to shop around for loan terms and compare options without penalty. 
If you choose to move forward and apply for a loan, the lender will pull your credit. That will lead to a hard credit inquiry. 
Credit inquiries don't always hurt your credit score. This factor only makes up around 10% of your credit score, and if you keep the number of hard inquiries low by limiting what you apply for, you shouldn't see a huge impact. Hard credit inquiries can remain on your credit report for up to two years.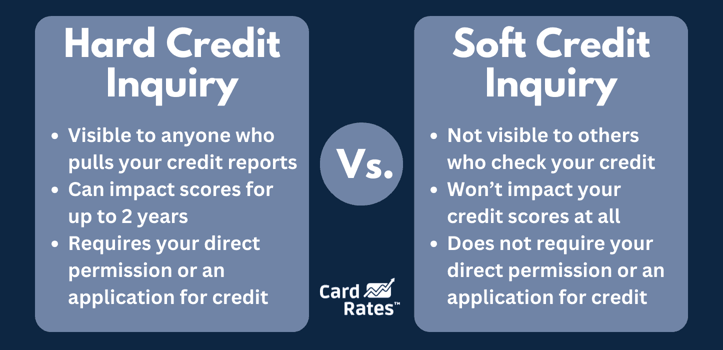 It's essential to understand that a hard inquiry can temporarily lower your credit score. However, the damage is often negligible, and within a few months, your score could return to normal.
How Can I Finance a Car With No Credit History?
If you have no credit history, getting pre-approved for an auto loan may prove difficult. Your credit history is one of the biggest factors that lenders look at when considering an application. Your credit score shows how well you pay your debts and manage revolving lines of credit. It can help determine which auto loan rates you qualify for, and lower rates could save you thousands of dollars per your. 
Some lenders understand that borrowers may not have much credit history, or may be rebuilding their credit. Lenders who serve those borrowers may focus more on other factors such as income, how long you've been at your job, and if you have other debt. Your credit history may still factor in, but you may earn financing approval based on your income if it shows that you can afford to pay the loan on time. 
Another option to improve your chances of getting an auto loan with no credit history is to recruit a cosigner. The cosigner can vouch for you by adding their name to the loan and using their credit score to determine the loan rates and loan terms. A cosigner is usually responsible for paying the loan if the main borrower stops making payments for any reason. So whoever you choose to be a cosigner should understand the risk.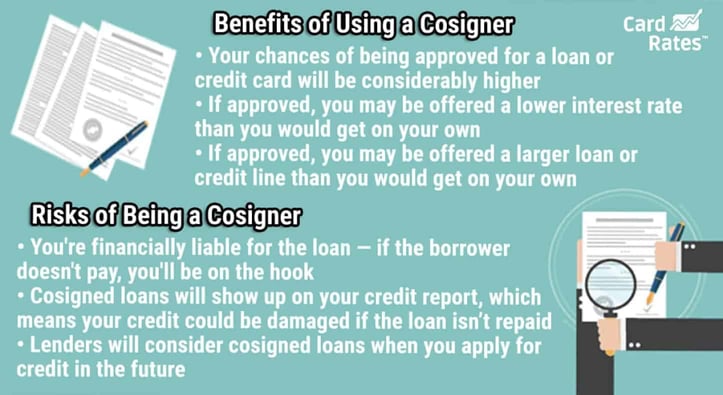 If you don't need a new car urgently, you can also work to build your credit score. You can get a secured credit card and keep your balance low while paying off your bill in full each month. Your bank or credit union may offer a credit builder loan, a short-term lending option that helps build your credit by creating a positive payment history. 
How Long Does It Take to Get an Auto Loan?
The length of time it takes to get an auto loan can vary based on several factors, including your lender and your financial situation. If you use an online lender that allows you to get pre-approved, this can speed up the process, but in general, here is a breakdown of how long it may take to get an auto loan: 
Pre-Approval: 1-3 Days — The first step in the auto loan process is to get pre-approved. This involves submitting a loan application to a lender who will check your credit and verify your income so you can see your loan rate and potential loan terms. The process usually takes between one and three days, although many lenders have a near-instant pre-approval process online.
Choosing a Vehicle: 1-7 Days — Once you're pre-approved, you can start shopping for your vehicle. This stage can vary greatly depending on how quickly you find a car that fits your budget and preferences.
Final Loan Approval: 1-3 Days — When you've chosen a vehicle, you'll need to submit an application and get the loan finalized. This involves providing the lender with information about the car. The lender may need to verify the information and possibly order an appraisal.
Closing the Loan: 1-2 Days — Once your loan is approved, you can close the deal by reviewing your loan agreement. This involves signing all of the loan documents and can typically be completed in a day or two.
Do I Need to Put Money Down To Get Auto Financing?
You may need to put money down depending on the lender. A down payment helps lower your monthly payments and can minimize the cost of the loan. Some lenders require a down payment, especially if you have poor credit or need to finance a larger amount. 
A down payment can also help lenders see that you're serious about obtaining financing and have set some money aside to go toward your loan. Other lenders may allow you to finance your car with $0 down if you meet their credit score and income eligibility requirements. If you don't want to put money down, it's best to tell the lender upfront and make sure it won't negatively impact your ability to get an auto loan.
If you want to make a down payment, here are a few ideas to help you gather the money: 
Sell Something Valuable: If you have unwanted or unused items lying around your home, consider selling them for extra cash. You can sell furniture, old electronics, or even an old car to make a few hundred dollars that could go toward your down payment. 
Tax Refund: If you receive a tax refund, consider using some of this money as a down payment for an auto loan. Even if you only put $500 down, that could make a difference to the lender. 
Other Windfalls: Another way to get a down payment is to use a windfall, an unexpected cash that you receive such as work bonuses, credits, or gift money. 
Saved Money: You can also start budgeting to save a certain amount of money each month to set aside for your down payment. For example, if you know you'll need to buy a car in the next six months, you can set a goal to save a certain amount of money each month to put toward the down payment.
Extra Work. Side jobs, overtime, and extra work opportunities can help you earn some cash to afford to make a down payment on your next car. 
Narrow Down Your Options By Getting Pre-Approved
Getting pre-approved for an auto loan gives you an upper hand in the car-buying process. No matter your credit score range, you shouldn't skip this initial step. The networks and lenders we reviewed for our seven best pre-approval auto loans will help you get a better idea of the price range you can afford and the loan rate you qualify for. 
Before you start shopping for your next car, be sure to check your credit, assess your financial situation to determine what you can afford, and carefully review your pre-approval offers before making a final decision.
Advertiser Disclosure
CardRates.com is a free online resource that offers valuable content and comparison services to users. To keep this resource 100% free, we receive compensation for referrals for many of the offers listed on the site. Along with key review factors, this compensation may impact how and where products appear across CardRates.com (including, for example, the order in which they appear). CardRates.com does not include the entire universe of available offers. Editorial opinions expressed on the site are strictly our own and are not provided, endorsed, or approved by advertisers.