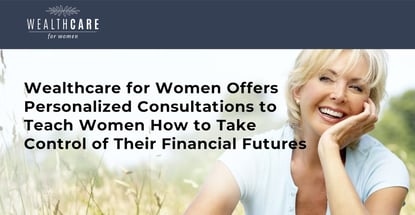 In a Nutshell: Financially independent women often need comprehensive retirement planning services that meet their unique needs. Russ Thornton has helped clients address their earnings and financial futures for more than a decade through his Atlanta-based platform Wealthcare for Women. Thornton offers consulting services that aim to help clients close financial gaps after losing a spouse, prioritize their economic well-being as they care for parents or children, and adjust to other sudden life changes. Wealthcare for Women helps women manage their financial security in line with their lifestyles, goals, and values.
Although professional women are earning more than ever, they still face distinctive challenges as they become more financially independent. For example, many need financial planning services that cater to their unique situations as they build their investments and prepare for their futures.
That's why Russ Thornton founded Wealthcare for Women more than 10 years ago to help women navigate those challenges while also balancing anything else that happens along the way. And he takes a personalized approach to working with women to achieve their goals.
Many of the challenges facing women are often rooted in earnings power, according to Thornton. Progress toward achieving gender equality in the U.S. doesn't necessarily mean that women earn the same pay for the same work.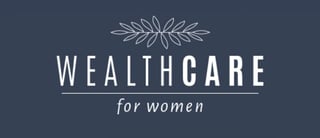 The experiences of Thornton's own mother played a significant role in his motivation to help other women achieve financial autonomy, he said. As Thornton was preparing to leave college, his parents went through a challenging divorce.
"My mom was a stay-at-home mom," he said. "And my dad had done well professionally, so she had a lot of assets, including alimony for my two younger brothers and me."
But later in life, she had to file for bankruptcy because she never knew she would need to make plans so far into the future. The fact that women typically live longer than men is another often overlooked factor in planning.
"Typically, women have to plan for longer time horizons, but they do so with less money," Thornton said. "And then, add having kids and the time and responsibility and energy that often goes into that, whether it's maternity leave or taking time away from the workforce for months or even years."
Women often find themselves prioritizing their roles as caregivers at their own financial expense, Thornton said. The responsibility of caring for aging parents often falls to adult daughters rather than adult sons, for example. And when children return to the nest after college to figure out their lives, that responsibility may fall on mothers more than fathers.
"All that is to say that it can be very challenging for women to focus on their financial well-being and financial planning — especially when they can often be pulled in so many different directions by other people, commitments, and relationships," Thornton said.
Qualitative Financial Planning with a Personal Approach
Thornton started his career with a large investment firm before branching out on his own and has more than 25 years of financial planning experience.
"Over my career, I found that I was working with more and more women," he said. "So it developed into a natural market."
His success is due, in part, to understanding what's important to his clients, including their values and priorities.
"I take a very qualitative approach that goes well beyond dollars and cents and raw data," he said.
The first questions he said he asks clients are about why money is so important. If they reply, as they often do, that money means security, he asks them to explain what security means to them.
Thornton credits other aspects of his approach to author and life planning pioneer George Kinder.
"I ask my clients to imagine they've won the lottery," he said. "What would you do differently? What kind of person would you become?"
Bringing them back to reality, he then asks what they would do if they suddenly found they only had a few years left to live. "Who are you going to spend more time with? Who will you spend less time with? What would you do that you may have been putting off?"
And then he wants them to imagine they've got only 24 hours left.
"People in general — and women specifically — have a lot of preconceived notions about financial advisors," Thornton said. "I'm trying to get them to take a step back and just open up."
Comprehensive Services to Fit All Client Needs
Those exercises aim to help people live the life they want to live and spend their time with the people they want to spend it with, Thornton said. While Wealthcare for Women offers a variety of paths to help them get there, Thornton's service for each of his clients is, ultimately, the same.
"I do comprehensive financial planning with pretty much all my clients," he said. "For most, that also includes helping them manage their portfolio investments. That can also extend to interacting and coordinating advice with other professionals, including CPAs, attorneys, and insurance agents."
Relationships typically start with a free phone consultation to determine if there's a fit. When there is, Thornton crafts a financial plan that reflects the priorities and values that have been revealed.
"For some clients, it might involve planning for college," he said. "For older clients, they may be looking to help pay for college for their grandkids instead of their children. Or maybe college planning isn't in the picture at all, and they're more focused on charitable giving or buying a second home."
That means a lot of flexibility and personalization within Wealthcare for Women's service offerings.
Helping Women Live Their Best Lives
Thornton's mother didn't have access to the kind of financial advice and tools that he offers other women. That led to some challenges later in life, including bankruptcy and heavy reliance on Social Security.
"We love our moms, and we love our dads, but it's something we're all going to have to deal with for the rest of our lives," he said.
But Thornton said he wants to take his personal family experience and turn it into sound financial planning that can help women accomplish their long-term goals.
"When we first started working together years ago, one of my clients mentioned that her mom was getting older," Thornton said.
The woman was also planning to retire in a few years but wistfully wondered what it would be like if she could retire sooner so she and her mom could spend more time together.
"We put a plan together so she could retire within a year," Thornton said. "She got a little teary-eyed when I was telling her, 'Hey, you can do this, you can quit much sooner.' In my mind, that goes beyond the numbers of how a person can spend their money."
Advertiser Disclosure
CardRates.com is a free online resource that offers valuable content and comparison services to users. To keep this resource 100% free, we receive compensation for referrals for many of the offers listed on the site. Along with key review factors, this compensation may impact how and where products appear across CardRates.com (including, for example, the order in which they appear). CardRates.com does not include the entire universe of available offers. Editorial opinions expressed on the site are strictly our own and are not provided, endorsed, or approved by advertisers.