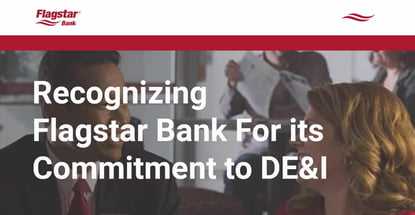 Our experts and industry insiders blog the latest news, studies and current events from inside the credit card industry. Our articles follow strict editorial guidelines.
In a Nutshell: Flagstar Bank provides full-service banking and lending products while making diversity, equity, and inclusion (DE&I) a priority in its operations. The bank believes that building a diverse and inclusive culture creates a positive environment for employees and customers to grow. The bank operates in the midwest and California and originates mortgages in every state. Flagstar takes the communities it serves into account for how it runs its business, filling employee positions with people who represent those communities. For its efforts in making DE&I the main pillars in which it does business and helps communities, Flagstar Bank earns our Editor's Choice™ Award.
Workplaces look almost nothing like they did a century ago. Over decades of reform and progress, American workplaces are starting to catch up to societal standards that include diversity, equity, and inclusion.
Nearly 60 years ago, Congress passed the Civil Rights Act of 1964. The landmark act outlaws discrimination based on race, color, religion, sex, and national origin, including in the workplace.
In 1970, the Occupational Safety and Health Act ensured Americans had a safe place to work, while the Americans with Disabilities Act prohibited the discrimination of people with disabilities from the application process all the way to their termination.
These laws came together to create safe, diverse, and inclusive workplaces across the country. But there is still work to be done.
The rise of the social justice movement in 2020 was a wake-up call for corporations to take more action on their own. Companies are now treating DE&I not only in their employee base, but also with their partners and customers.
More than 2,300 CEOs have signed the CEO Action for Diversity & Inclusion. The pledge is the largest CEO-driven business commitment to take action to create environments where DE&I thrive.

The thousands of CEOs who have signed on to the pledge represent more than 85 industries and 21 million employees. Companies share information on the actions they have taken on the website to show that they are making real progress.
One of the organizations that signed the pledge is Flagstar Bank. The bank operates in the midwest and California but originates mortgages all over the country.
With $25 billion in assets and 5,000 employees, Flagstar started laying the groundwork for its DE&I program in 2016. Sandro DiNello, Chairman of New York Community Bancorp, kicked efforts up a notch when he signed the CEO Action for Diversity & Inclusion pledge.
The bank today is applying important DE&I values into its everyday operations, with a public commitment to take specific and measurable steps to advance diversity. Flagstar's efforts focus on education and community action.
"We have this great organization full of different dimensions of diversity, outside of just race or gender," Ingrid Jacobs, Flagstar Bank's Head of DE&I said. "We make sure we're developing those seeds. Once you bring employees on board, there has to be an avenue for them to continue to grow and learn and become better employees and better people."
Supporting Diversity Training and Social Justice Causes 
Flagstar Bank's commitment to DE&I starts with its programs. One of the bank's most critical programs is its racial equity fellowships.
The fellowships encourage an environment where employees can speak their mind and not have to worry about management brushing their issues to the side. Flagstar Bank believes that drawing on different cultures and talents can help create a more just and productive workplace.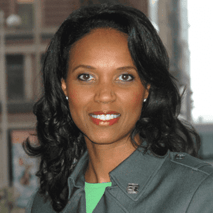 Flagstar commonly celebrates the different world cultures in its own offices with events open to any employee. The bank said the events help educate employees, and makes them feel more comfortable and included at work.
In addition to employee educational events, all managers need to participate in inclusive workplace training. The recruiters Flagstar Bank works with also need diversity training and certification.
To create societal change, Flagstar had two employees working full time for two years to challenge public policy that holds back communities of color. The bank also has 11 employee resource groups that help employees from other cultures.
"The employee resource groups showcase an opportunity where everybody's welcome," Jacobs said. "Employees can learn more about different parts of demographics. The groups have strategic plans that impact areas and connect to the community and business outreach. It's a safe space for employees to have community."
Engaging Customers With an Inclusive Employee Base
Flagstar Bank focuses on its diversity, equity, and inclusion pillars to help put the bank on the right path. The pillars anchor efforts and activities to create a diversified workforce that mirrors the community it serves.
The bank said it is important to have an employee base that represents its customers. The employees better connect with communities and have a better understanding of how to treat customers. Managers can lead into important decisions with the knowledge they have from the community.
Companies often overlook how employee diversification can help it further its mission. The employees help local businesses, and local businesses drive more business to the bank.
With better employee insights, small and medium-sized businesses that normally would not get a second look for loans or services now get another chance. Local businesses spread the bank's services through good word-of-mouth to steer businesses to Flagstar.
"We want to ensure that we're a part of the growing," Jacobs said. "We're trying to eventually make our neighbors our customers, but it'd be great if we can also help the community by helping small businesses prosper as well."
Making Accountability a Top Priority
Flagstar Bank does not want to just check a box and do the minimum amount of work to look like it's making a difference. The bank wants to drive cultural change within the company and other companies in the industry.
The bank's DE&I advisory council constantly tracks progress of its programs. The council conducts external assessments and uses employee feedback every year to help identify opportunities to improve.
The CEO of the bank is part of the advisory council, and the group reports its progress to the board every year. Flagstar said the program is robust and has great innovative projects happening within the organization.
One of the bank's goals is to expand its environmental, social, and corporate governance (ESG). Flagstar completed its goal of committing more resources to the program by hiring a director of ESG to support those efforts.
Flagstar's ultimate mission is to make itself a leader and role model for companies that want to invest in diversity, equity, and inclusion. 
"We want to listen to what the employees are talking about and what they care about," Jacobs said. "We will connect to the communities to find those fresh ideas. If we can start to really listen to those individuals, I think we can be perceived as an employer of choice, as well as a good corporate citizen."