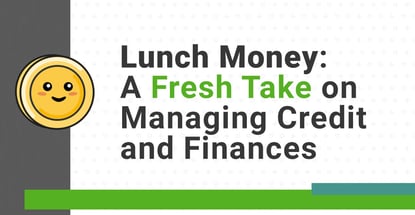 In a Nutshell: Lunch Money has entered the world of personal finance apps with a fresh and friendlier take on money management. Tools for tracking bank accounts, credit cards, and investments combine with sophisticated analytics to generate tips and insights at just the right time — all in an easy-to-use web app that has attracted a growing community of developer enthusiasts. Plus, because Lunch Money works on a subscription basis, it doesn't sell sensitive data to generate ad revenue, preserving user privacy.
When a business solves a problem its founder had in real life, it's not a surprise when that business ends up being a success. That's exactly what happened with Lunch Money, a simple to use personal finance app for today's budgeters.
Developer Jen Yip built Lunch Money to be both pleasant to look at on-screen and packed with tools for analyzing and visualizing spending and credit habits.
"It's definitely important to understand your spending and your income, but it can be daunting for some people," said Yip, Lunch Money's Founder and Chief Budgeter. "Lunch Money encourages you to do certain things like categorize your transactions, and once you do that, you see the value."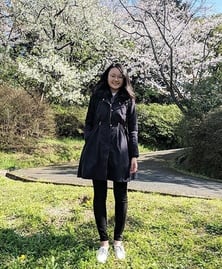 It all started when Yip and her partner, both travelers and digital nomads, set up a joint household. Yip created a spreadsheet for tracking accounts and payments so they could literally get on the same page.
Lunch Money evolved from that spreadsheet into a web app and only then into a business. Because it was built to solve real-world problems before there was ever a bottom line, it now works for other consumers who desire the same functionality. 
Lunch Money is built on a subscription model and is free of ads and ad tracking.
"Even a little bit of knowledge is enough to get you thinking," said Yip. "When you're ready for a deeper dive, powerful features in Lunch Money are there to drill down into your spending and show you your trends."
Intuitive Personal Finance and Budgeting Management
Combined with inviting branding, Lunch Money's features are designed to require just the right amount of effort from its users — not too much or too little. That's what sets up users on a journey to better manage their credit and reach their financial goals.
Yip designed Lunch Money following current UI trends, research, and data to craft a satisfying overall experience. Smooth use patterns in the Lunch Money app help it stand out as an exciting new personal finance management tool with a fresh look.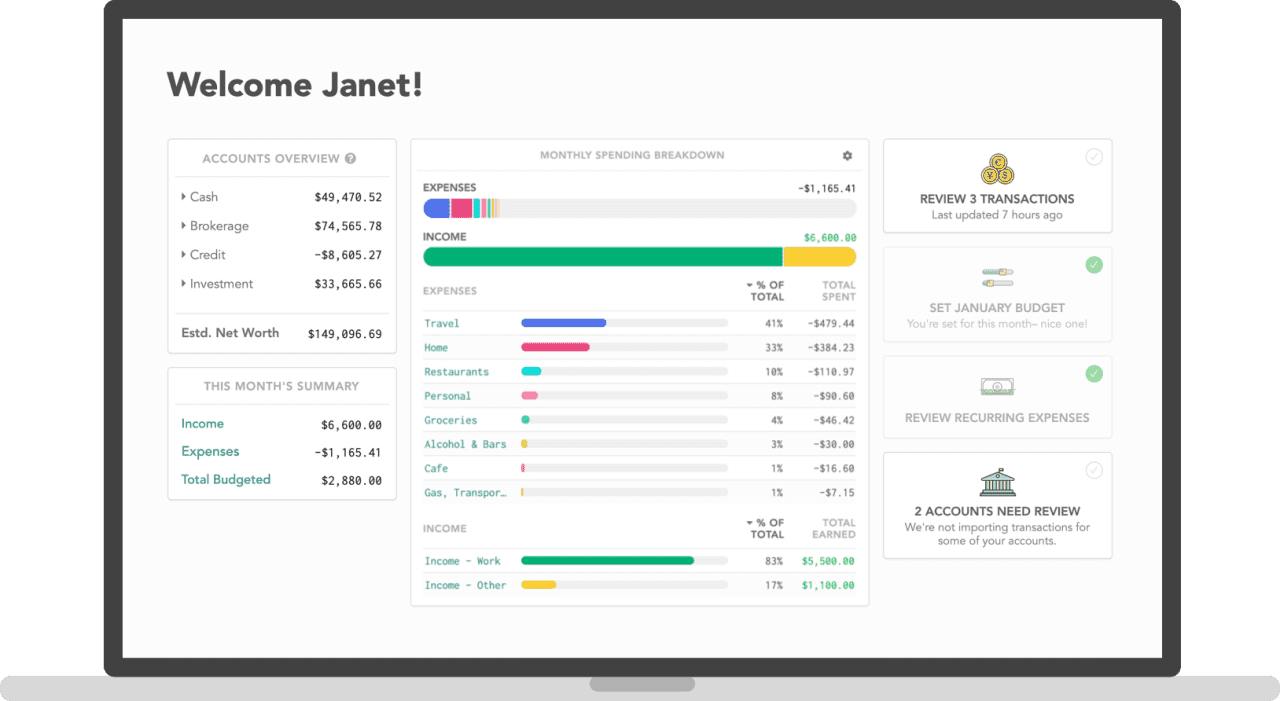 "We're not trying to be super professional; we're trying to be approachable," Yip said. "The UI and the design are big factors in that."
Connecting cash accounts, credit cards, loans, and investments is straightforward. Lunch Money seamlessly syncs directly with most North American banks.
"It's all read-only — we don't have access to change your account, and we actually can't even track the data we're reading back to you and your personal name," Yip said. "The bread and butter is what you actually do with the data."
Once the user begins categorizing transactions, a rules engine is there to automate the process. Analytics help the app learn patterns and extrapolate trends. Many Lunch Money users increase their engagement with the app by receiving monthly statistical trend reports.
"I always get really good feedback when the monthly email goes out because a lot of people appreciate seeing all the transactions summarized," Yip said. "Knowledge is power, and the more you know about your finances, the better your plan can be for getting to where you want to go."
Tools Reveal Spending Trends and Generate Insights
The app's ability to budget is inherent in the rules engine, but Lunch Money takes budgeting a step further with its automatic recurring items tracker. Getting a handle on fixed and variable monthly income and expenses adds predictability to budgeting and helps protect cash flow and credit scores from damage that can impede financial progress.
Lunch Money displays total expenses for the month and highlights which expenses are recurring and which are incidental. The app can then establish where the user should expect to be financially by the end of the month and why.
"It was helpful for me, too, when I didn't realize I was missing payments on a prepaid phone plan," Yip said. "Just being able to track those and know you might be missing or overpaying on something is a really useful feature."
That feeds into how Lunch Money achieves the broadest possible view of the user's finances through its net worth calculator, its bridge to a true understanding of assets minus liabilities. The ability to track net worth over time enables course corrections that can keep users moving in the right direction.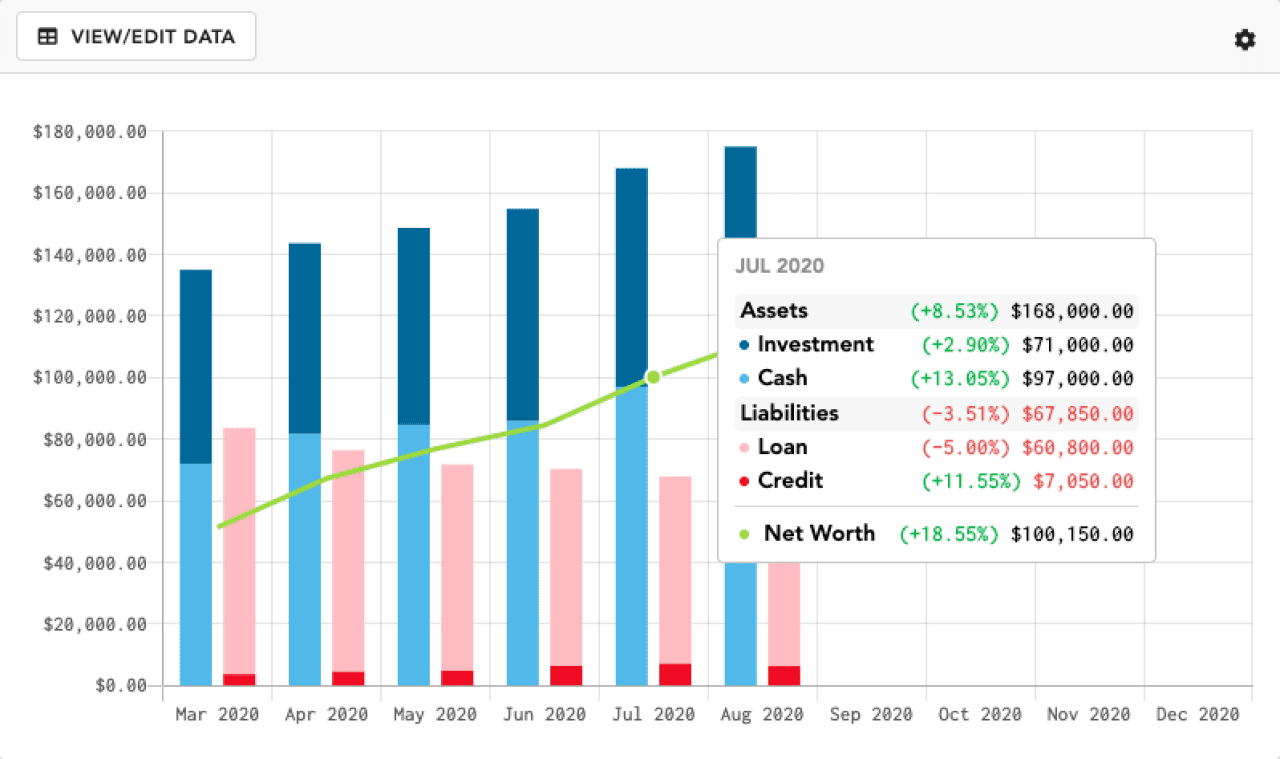 "It's a great tool you can customize to see as much or as little information as you want," Yip said.
Granular detail shows investment assets versus cash and then breaks down investments into asset classes, including crypto, all while balancing accounts and currencies into a unified perspective.
"The visual format, I think, really helps people understand the ratios," Yip said. "And because everything in Lunch Money is so well integrated, you can easily see the data behind the charts."
A Subscription Model That Preserves Data Integrity
Personal finance apps had settled into a period of relative stability before Lunch Money appeared in a 2019 announcement published on Hacker News.
Yip targeted the specialized Hacker News audience because that's the world of Silicon Valley coders she was a part of. In fact, Lunch Money intentionally reflects the coder's ethos of reimaging and rebuilding things from the ground up.
Lunch Money began gaining subscribers among developers and households in Silicon Valley through word of mouth. Now, it's used in more than 30 countries, and an informal community uses the developer API to add new functionality.
"It was just the right time for a new competitor in the personal finance management space," Yip said.
In a recent company survey, Lunch Money users responded positively to the app's UI and design features, indicating strong approval of its subscription model. Because it charges users a flat fee for access to all the app's features, Lunch Money can keep user data completely private and away from advertiser targeting.
"We only store and collect what's necessary to give you the best experience," Yip said. "We don't care whether you're male or female or what your income level is because we're not trying to put you in a demographic and sell your data for ads."
Lunch Money remains a web app but moving to mobile is a possible development outcome. Although Yip remains the official Lunch Money developer, users within its developer community continue to build new features, including an unofficial companion mobile app called Snack Change.
"As a solo developer and entrepreneur, I definitely appreciate that open-source contributors and other developers within my user base are happy to help out," Yip said.
Advertiser Disclosure
CardRates.com is a free online resource that offers valuable content and comparison services to users. To keep this resource 100% free, we receive compensation for referrals for many of the offers listed on the site. Along with key review factors, this compensation may impact how and where products appear across CardRates.com (including, for example, the order in which they appear). CardRates.com does not include the entire universe of available offers. Editorial opinions expressed on the site are strictly our own and are not provided, endorsed, or approved by advertisers.