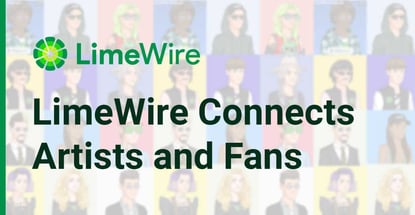 Our experts and industry insiders blog the latest news, studies and current events from inside the credit card industry. Our articles follow strict editorial guidelines.
In a Nutshell: LimeWire continues to find innovative ways to connect music artists with their fans through non-fungible tokens or NFTs. The former music platform relaunched as an NFT marketplace where music fans can purchase a piece of history. LimeWire eliminates the difficult and confusing purchasing processes found on other NFT marketplaces, and opts instead for a straightforward approach with payment methods that appeal to mainstream consumers. And new partnerships with music artists promise exciting NFT collaborations in the future.
LimeWire was a staple for many people during the early 2000s. Back then, it was a music sharing service that allowed millions of people to discover new artists with just a few clicks.
Today, it's rebranded as an NFT marketplace with the same purpose: connecting music fans with their favorite artists. Austrian entrepreneurs Paul and Julian Zehetmayr brought the service back to life to make NFT collecting accessible to mass markets.
Collecting NFTs can be a complicated process that usually discourages people from getting involved. Consumers typically need to obtain a digital wallet, purchase cryptocurrency, and use it to buy an NFT.
But LimeWire simplifies the process for everyone. The company offers credit card payments and handles the technical hurdles of NFTs for users, including gas fees. NFTs often require a significant amount of computational power to process transactions on the blockchain. LimeWire covers that cost.

Users not only access unique collectibles from their favorite artists, they also have the potential to earn money through the investments, as prices of NFTs have skyrocketed since 2020.
LimeWire acknowledges the investment opportunities, but also sees the marketplace as a way to connect mainstream users with crypto-natives and Web3 enthusiasts in new and exciting ways.
"With LimeWire's history as one of the first brands to provide mainstream customers with internet access to music in the 2000s, we saw it as a natural fit to use this brand legacy today to combine the best of Web2 and Web3 worlds," Marcus Feistl, LimeWire COO said. "We allow users to trade decentralized collectibles on an easy-to-use, custodial platform offering fiat as well as crypto payments, easy signup, and a very simple and clean user experience."
Making NFT Collectibles More Accessible
LimeWire's new leadership is on a mission to make the digital music collectibles ecosystem accessible to everyone. It's doing that by simplifying the user experience, reducing barriers to entry, and making collecting NFTs affordable to more music fans.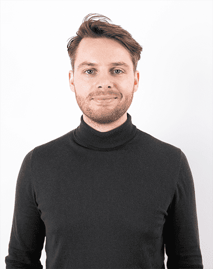 "When you take a closer look at how the hype for NFTs was generated, you will realize that it was mainly created by a small group of crypto-natives and Web3 enthusiasts, while mainstream users are still finding it difficult to participate," Feistl said.
LimeWire wants artists to use its NFT marketplace to gain visibility and engage with their fanbase and community in a unique way. With NFTs, artists can offer ways to earn exclusive or unreleased content.
While there are other NFT platforms, LimeWire differentiates itself from other platforms with its simplicity. Users don't need a complicated crypto wallet with security issues to buy NFT. 
Selling is as easy as selecting an item to list for sale, choosing between a fixed-price or auction-style purchase, and clicking submit. Buyers can either purchase the NFT, start bidding on it, or submit their best offer for immediate purchase.
"Users can simply browse the marketplace, find an item they like, use their credit card or crypto to purchase, and the item hits their account right after payment and can be displayed in the library and resold on a secondary market," Feistl said.
Merging the Worlds of Blockchain and Music
LimeWire's accessible and user-friendly interface features payment methods that cater to consumers and Web3 natives. Web3 brings the idea of the next evolution of the internet that is more decentralized, focusing on decentralization by incorporating blockchain technology.
Like any collectible, NFTs have the potential to increase in value as time goes on. This is especially true when fans buy an NFT for an emerging artist that becomes more famous over time. 
But it is too early to put expected future value behind NFTs compared with the value of traditional investments. LimeWire recommends buying NFTs for the artists you like, whether they are famous or just starting out.
"Originals" is LimeWire's way of imprinting itself within music and blockchain technology. The "Originals" program is a limited collection of 10,000 unique NFTs with a variety of attributes.
Each "Originals" is different from the last. The NFTs grant owners access to invite-only events, token rewards, and early access to NFT drops. The "Originals" are available to purchase right away on the secondary marketplace, while primary sale will be happening periodically on LimeWire Marketplace. Interested parties should sign up for the wait list to know when the next batch of the NFTs drop
One "Originals" NFT costs $750. Users can pay with credit card, Bitcoin, Etherium, or USDC. To maintain availability to everyone, each person can only purchase a limited number of "Originals."
LimeWire built its platform with music fans and blockchain enthusiasts in mind. The website currently manages a Discord community of more than 30,000 people.
The community is friendly, open, and free to speak its mind. LimeWire said it is already incorporating ideas from the community into its NFT marketplace.
"We're taking them quite seriously, and have implemented some requests already, like allowing for NFTs to be transferred out of and back onto the platform most recently," Feistl said.
Providing Opportunities for Fans to Interact With Artists
LimeWire is positioning itself as the best way to connect music artists with their fans with exclusive content. It's already created partnerships with some of the biggest artists in the world to release NFTs to their fan bases.
UK-based artist Aitch dropped his own NFT on the LimeWire marketplace. LimeWire distributed Aitch's NFTs in conjunction with his album release.
The NFTs ended up selling within a few days. LimeWire said the exclusive drop supported Aitch on his way to #2 in the UK album charts.
The NFTs LimeWire offers are not only digital collectibles. Artists offer original songs, backstage passes, and other in-person experiences with the purchase of their NFT.
Rapper Soulja Boy offers pre-release access to his newest song (aptly named "LimeWire") included with his exclusive LimeWire NFT. The partnership is a callback to LimeWire's earlier days as a file-sharing service, where Soulja Boy's hit song "Crank That (Soulja Boy)" was one of the most-downloaded tracks.
"These are the kind of drops that contribute to our mission and we have quite a few headline artists lined up for similar projects in the months to come," Feistl said.