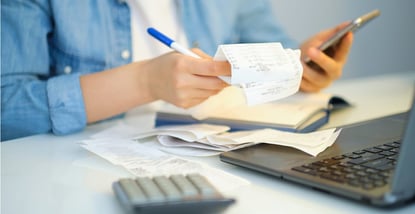 As inflation soars and budgets tighten, many Americans are feeling the financial squeeze. Cutting out discretionary purchases and trimming grocery and gas spending are key to keeping costs under control, but don't overlook your own monthly bills for potential savings.
Spending just a few moments going through each recurring expense is necessary to ensure you aren't wasting money without realizing it. Here are 11 hacks to lower your monthly bills.
1. Scrutinize Your Bills
Setting bills on autopay makes it way more convenient to manage utilities and monthly services, but there's a downside, too — you're less likely to pay attention to what you're actually paying, and this can lead to wasteful spending. 
Spend time scrutinizing all your bills to see if there are any unnecessary services or fees tacked onto your account. If these charges were accidentally added, you should kindly ask for them to be removed and your account be credited. 
Otherwise, you may realize you're paying for a service you don't need or use, and canceling it can save you some money each month.
2. Perform a Balance Transfer
If you're paying down credit card debt each month, you can avoid interest charges by moving your balance to a new card with a 0% promotional interest rate.
You generally need good or better credit to qualify, but the more credit card debt you have, the more you can save. You can use a balance transfer calculator to see just how much you can save.
The following cards offer some of the longest 0% balance transfer APRs available:

at Discover Card'ssecure website
INTRO OFFER: Unlimited Cashback Match – only from Discover. Discover will automatically match all the cash back you've earned at the end of your first year! There's no minimum spending or maximum rewards. You could turn $150 cash back into $300.
Earn 5% cash back on everyday purchases at different places each quarter like Amazon.com, grocery stores, restaurants, and gas stations, up to the quarterly maximum when you activate. Plus, earn unlimited 1% cash back on all other purchases – automatically.
Discover could help you reduce exposure of your personal information online by helping you remove it from select people-search sites that could sell your data. It's free, activate with the mobile app.
Every $1 you earn in cash back is $1 you can redeem.
No annual fee.
Click through to Discover's website to see terms and conditions.
| | | | | |
| --- | --- | --- | --- | --- |
| 0% Intro APR for 6 months | 0% Intro APR for 18 months | 17.24% – 28.24% Variable APR | | |
0% Intro APR for 21 months on balance transfers from date of first transfer and 0% Intro APR for 12 months on purchases from date of account opening. After that the variable APR will be 18.24% – 28.99%, based on your creditworthiness. Balance transfers must be completed within 4 months of account opening.
There is a balance transfer fee of either $5 or 5% of the amount of each transfer, whichever is greater
Get free access to your FICO® Score online.
With Citi Entertainment®, get special access to purchase tickets to thousands of events, including concerts, sporting events, dining experiences and more.
No Annual Fee – our low intro rates and all the benefits don't come with a yearly charge.
| | | | | |
| --- | --- | --- | --- | --- |
| 0% 12 months on Purchases | 0% 21 months on Balance Transfers | 18.24% – 28.99% (Variable) | | |
Additional Disclosure: Citi is a CardRates advertiser.
No Late Fees, No Penalty Rate, and No Annual Fee… Ever
0% Intro APR for 21 months on balance transfers from date of first transfer and 0% Intro APR for 12 months on purchases from date of account opening. After that the variable APR will be 19.24% – 29.99%, based on your creditworthiness. Balance transfers must be completed within 4 months of account opening.
There is an introductory balance transfer fee of $5 or 3% of the amount of the transfer, whichever is greater for balances transfers completed within 4 months of account opening.
Stay protected with Citi® Quick Lock
| | | | | |
| --- | --- | --- | --- | --- |
| 0% Intro APR Period 12 months on Purchases | 0% Intro APR Period 21 months on Balance Transfers | 19.24% – 29.99% (Variable) | | |
Additional Disclosure: Citi is a CardRates advertiser.
Once the promotional period expires, however, the regular APR kicks in and will apply to any remaining balance you have. Balance transfers may take a couple of weeks to be completed, so be sure to make your regular payment in the meantime to avoid late fees.
3. Nix Unused Subscriptions
When was the last time you took stock of how many subscriptions you're paying for and just how much you're spending on these various recurring bills? While they may not amount to much on their own, when you look at the total you are dishing out on these services each month, it can be shocking. 
In fact, one study found that around a third of consumers surveyed underestimate the total amount they spend on subscriptions by up to $199 each month. But perhaps even more startling is that 42% of people surveyed said they had forgotten about a service they were still paying for but not using.
Don't let unused and unnecessary subscriptions suck your budget dry. Comb through your monthly bank and credit card statements for recurring charges and cancel those unused subscriptions. Moving forward, track your subscription services using an app like TrueBill, which can even help cancel the services you don't want.
4. Bundle Services
Changing providers may feel like a hassle, but it can result in big savings, especially if you move to a company with which you are already doing business. You're looking at scoring a 5% to 25% discount when you bundle bills such as cable and internet, various insurance policies such as home, auto and life, and even video streaming services.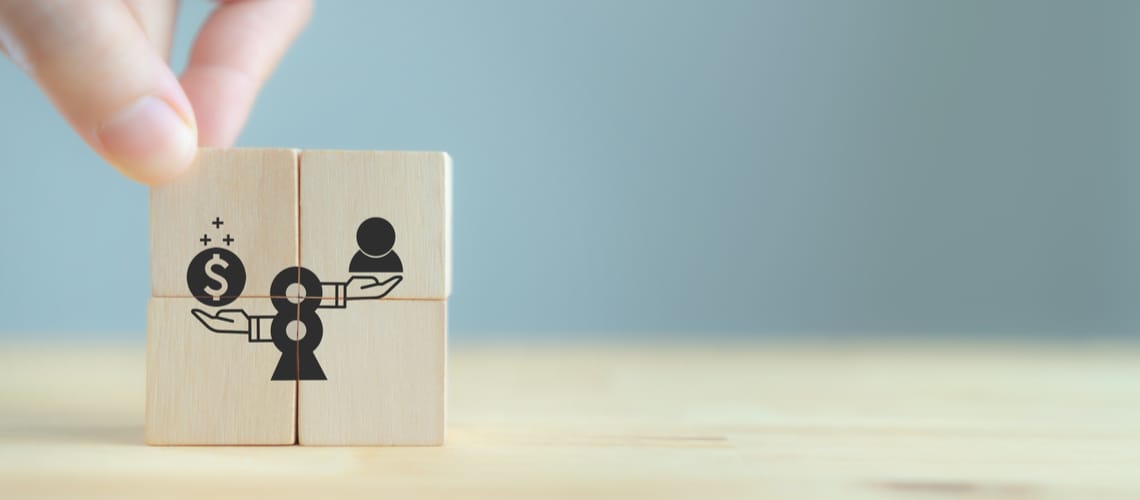 The key to saving when bundling is only signing up for services you need. While an intro offer may seem like a great deal with extra add-ons that you really don't need, remember that the discount will eventually expire, and you could get stuck paying for something you don't use. 
Always compare the à la carte pricing first to see if bundling makes financial sense.
5. Increase Your Deductible
Insuring your home, car, business and even your life is a smart financial move, but the amount you pay for your various policies isn't necessarily set in stone. While the overall cost is affected by the type of coverage, provider, and other factors, one commonly overlooked mistake that people make when first signing up is choosing the lowest cost deductible. 
Spending less out of pocket may sound appealing, but lower deductibles come with higher premiums, which means more money out of your pocket over time. The fastest way to lower your insurance costs is by increasing your deductible, which can lower your premium by anywhere from 5% to 20%.
According to a study from InsuranceQuotes.com, upping your auto insurance deductible from $500 to $1,000 will slash your premium by an average of 8.5%. Meanwhile, your savings will nearly double to 15% if you bump it up to a $2,000 deductible.
Making this change is easy, but you should put the money you save on the premium into a separate savings account to cover the full deductible amount in the event of an accident. This way, you aren't stressed trying to come up with the money in an emergency.
6. Pay Upfront
Though splitting your bill payments into monthly or quarterly installments can help manage your cash flow, you're looking at spending more in the long run. Some companies offer discounts to customers who pay upfront in one lump sum on services like insurance, wireless plans, and even some subscription services.
For example, the 2022 State of Auto Insurance Report from TheZebra.com found that drivers can save 10% when purchasing car insurance in full and online.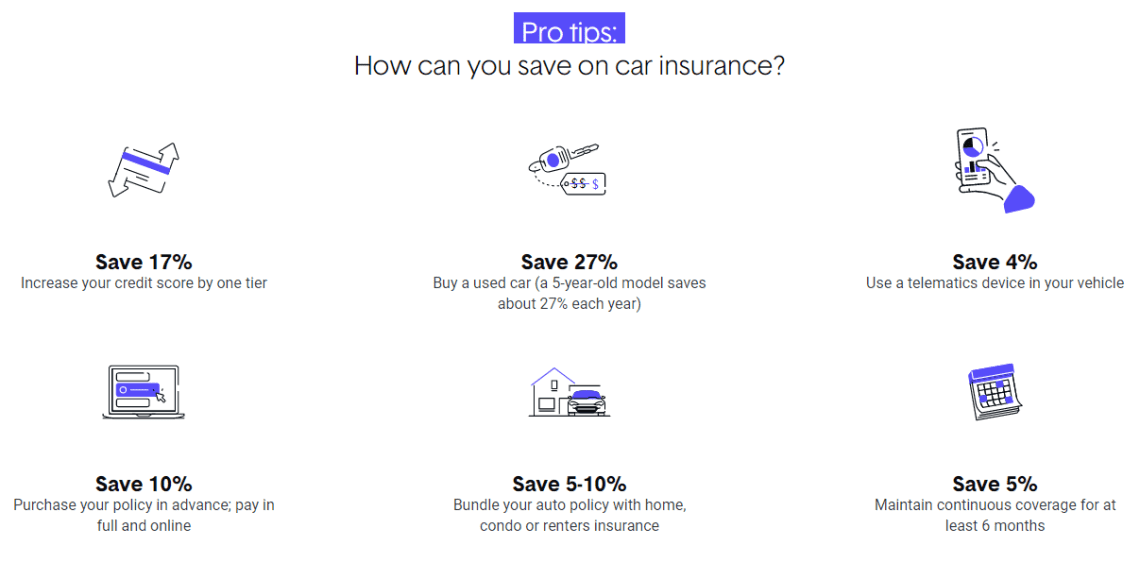 Meanwhile, wireless carriers such as Mint Mobile offer bigger discounts to customers who prepay for a 12-month plan, and even Amazon Prime offers some savings to those who pay for the annual membership upfront rather than monthly, which ends up costing nearly $40 more over the year.
7. Opt to Pay as You Go
Signing up for a monthly gym membership or unlimited data plan may seem like the best value. But unless you are really using these services regularly, you may be paying more than you truly need to. 
Analyze how much you use every service and determine whether the unlimited option makes sense. In some cases, you may be able to save by opting to pay as you go. 
For a health club, that could be paying for a punch pass rather than a monthly membership fee. When it comes to your data plan, consider switching to a lower-tiered plan based on your actual usage.
8. Improve Your Credit
Most people know that a poor credit score can affect their ability to get a loan, but few realize how it can impact the cost of various monthly bills, including car insurance, utilities, and even cellphone plans. 
Service providers offset the risk of doing business with someone who has bad credit by requiring them to make a hefty deposit to open an account or charging additional fees.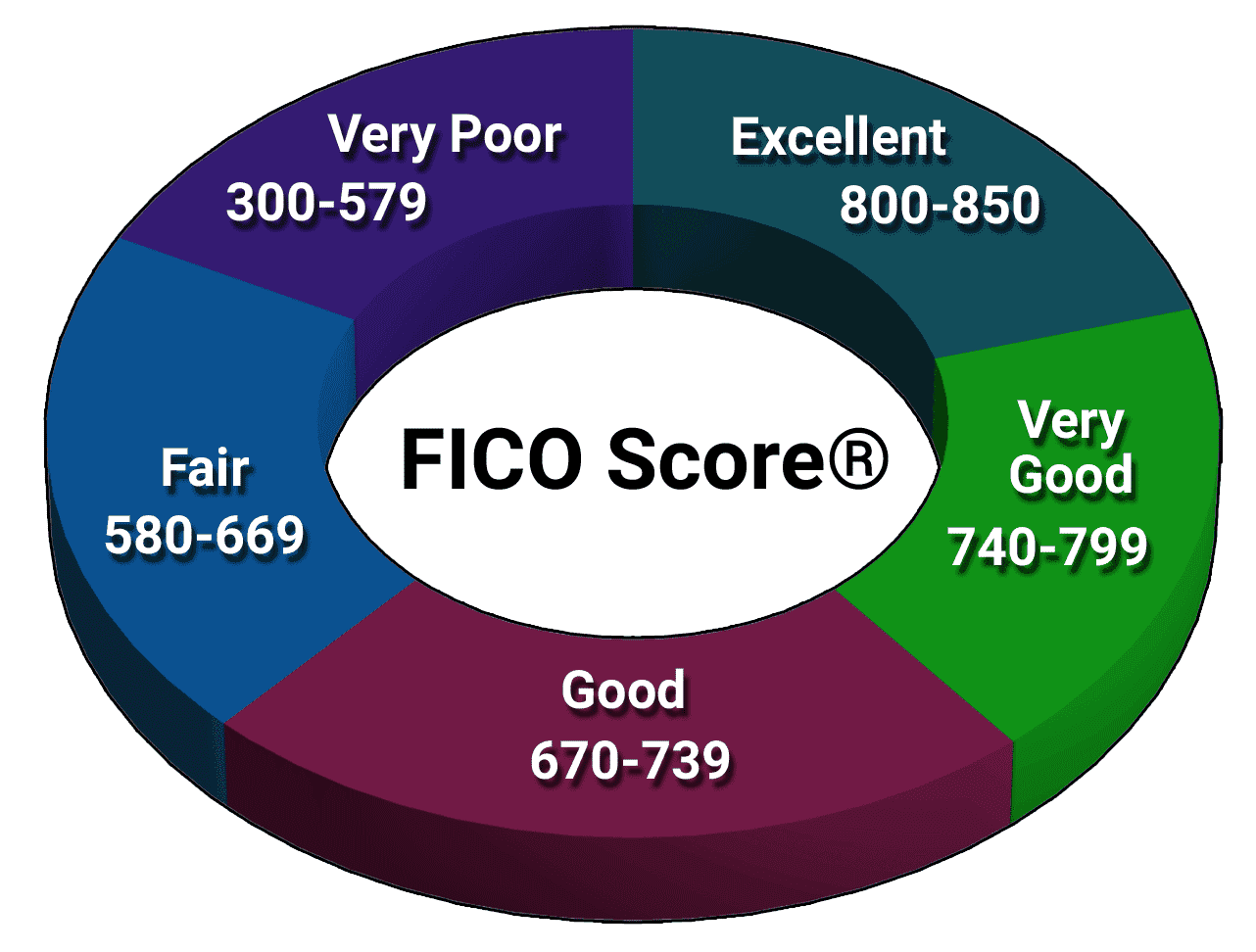 Bad credit can even affect auto insurance rates. Drivers with poor credit are looking at paying a whopping 114% more for auto insurance than those who have the same exact driving record but a perfect credit score, according to this study. 
Paying down debt is the fastest way to improve your credit score.
9. Charge It
Since you have to pay your monthly bills no matter what, why not charge them to your credit card and earn some extra cash back? 
You can pay most monthly bills, including rent, utilities, medical bills, taxes, and subscription services, by using a rewards card to earn points, miles, or cash back. But you can take it one step further by finding a credit card that will reward you with perks and bonus rewards on various monthly bills.
For instance, the Blue Cash Preferred® Card from American Express offers a whopping 6% back on select streaming services. And the U.S. Bank Altitude® Go Visa Signature® Card allows you to choose two categories every quarter in which to earn 5% cash back. Eligible categories include utility bills, cellphone providers, TV, internet, and streaming services, or even gym and fitness centers. 
10. Give Haggling a Go
Bargaining with service providers is a tedious task that can result in hours on the phone, but the savings you reap can make that time worthwhile. 
Do your homework before negotiating. Check prices among competitors in your area and find out the types of promos your current provider is giving to new customers so you can leverage this in your haggling effort. While you're at it, ask if you qualify for any new promotions or whether you can get a discount for setting up autopay or enrolling in e-billing.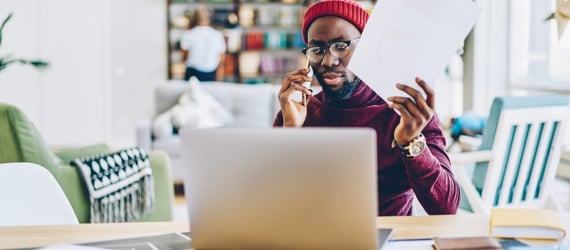 You can even recruit the help of a third party — services like BillShark and BillCutterz negotiate with bill providers for you.
11. Get Ready to Cancel
If you think a simple threat to cancel a service will result in savings, think again. Many service providers are now ready to call your bluff.  
If you hope to get some type of deal from your current provider but aren't getting anywhere by haggling, canceling may be your only and final option. Just make sure you have another option lined up before starting the termination process in the event you don't get the deal you were hoping for.
Final Notes on "11 Ways to Lower Your Monthly Bill Payments (Sep. 2023)"
We hope this guide "11 Ways to Lower Your Monthly Bill Payments (Sep. 2023)" has been a helpful resource for you in learning more about your financial options. In this guide, we've covered:
1. Scrutinize Your Bills
2. Perform a Balance Transfer
3. Nix Unused Subscriptions
4. Bundle Services
5. Increase Your Deductible
6. Pay Upfront
7. Opt to Pay as You Go
8. Improve Your Credit
9. Charge It
10. Give Haggling a Go
11. Get Ready to Cancel
To learn more about options not mentioned here, be sure to check out other popular reviews from our team of experts:
We also encourage you to check back at this URL regularly, as we update the offers listed in "11 Ways to Lower Your Monthly Bill Payments (Sep. 2023)" and other guides on a daily basis.
Advertiser Disclosure
CardRates.com is a free online resource that offers valuable content and comparison services to users. To keep this resource 100% free, we receive compensation for referrals for many of the offers listed on the site. Along with key review factors, this compensation may impact how and where products appear across CardRates.com (including, for example, the order in which they appear). CardRates.com does not include the entire universe of available offers. Editorial opinions expressed on the site are strictly our own and are not provided, endorsed, or approved by advertisers.