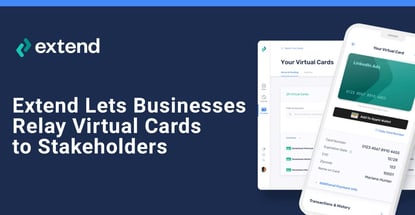 In a Nutshell: The Extend platform allows companies to issue virtual credit cards (VCCs) to their vendors and merchants. VCCs have typically been issued by big banks, but Extend enables financial institutions to add that functionality to client credit cards without adopting any new products. And companies and small businesses can quickly start issuing VCCs to their own vendors and merchants.
Virtual credit cards are becoming more common in our ever-connected world. A virtual credit card is a unique 16-digit number connected to a user's card, thus hiding that actual credit card number. The VCC also comes with an expiration date and security code.
Many shoppers already use virtual credit cards for online purchases, primarily because they protect card data from breaches and identity theft.
There are two common types of virtual credit cards. The first is a single-use VCC that expires after one transaction. The other is a recurring-use VCC that pays for regular transactions or subscriptions over a set period of time.

Andrew Jamison, CEO and Co-Founder of Extend, managed virtual credit cards for Fortune 500 companies. But he found that VCCs were not reaching their full potential because they weren't available to small businesses that could benefit from them just as his larger corporate clients did.
Jamison found that physical cards couldn't keep up with subscription spending, and that other limitations created a problem for consumers and smaller companies.
Jamison reached out to Danny Morrow, who worked in tech, and Guillaume Bouvard, a payments expert, to launch Extend, an accessible VCC provider.
"I believed we could make it happen. They let me whiteboard my crazy idea and make it coherent. And we have three different skill sets," Jamison said.
The team created a platform where users could extend the capabilities of the company credit cards they already had. That means they don't have to join a new bank, a neobank such as Brex, Ramp, or Marqeta, or sign up for a new card to access VCC benefits. Customers can start using Extend within five minutes of signup and experience the benefits of enterprise financial technology.
Building Relationships with Banks
Extend offers credit card holders VCC extensions on their existing cards through bank partnerships. That is one of the key value propositions of the platform. The team didn't want to sell a "product" in the traditional sense.
"Friction is always what gets startups going, so we aren't ever going to sell a client a new product," Jamison said.
Instead, the platform sells the technology to banks, going straight to the top of the financial ecosystem. Building those relationships took three years, so Extend officially launched in September 2020.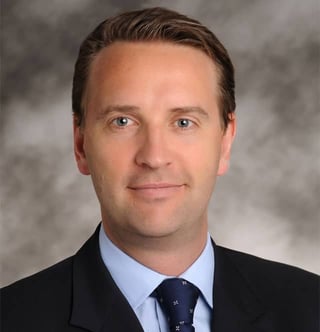 And its partner banks can offer Extend to their users. Financial institutions promote the VCC technology to their clients, who can then use it through Extend. Extend is currently in partnership with American Express, BMO, Bank of the West, City National Bank, Corpay, HSBC, Pacific Western Bank, Regions, Silicon Valley Bank, TSYS, Mastercard and Visa.
"This virtual card capability comes from the card you already have in your pocket. With that card, you can now do incremental things. And we let customers tell us where the use cases are," Jamison said.
Users have flocked to Extend because it offers consistency that other VCCs don't.
"I'm not telling you to shift your relationship with your bank. You can use that same product you already have. Nothing new, just new capabilities and access. Customers trust their banks," said Jamison.
Clients can stay with their current financial institutions, which encourages them to connect with Extend. Most of the time, clients don't want to change financial institutions but have no choice if they don't receive the services they need, according to Jamison. Offering flexible options within existing banking structures has eased Extend's adoption.
The platform has proven so popular that the team expects to push through $6 billion in 2022.
Promoting Spending Oversight With Monitoring Tools
Jamison and his team noticed a specific problem during the COVID-19 pandemic: tail spend.
"That is when companies pay 80% of vendors with no problems, but 20% of payments are a massive headache. And all the invoices and the payments happen at once," Jamison said.
The Boston Consulting Group describes why tail spend is so hard to manage.
"Most procurement functions devote little attention to managing tail spend because it's so complex. Typically, it involves a vast number of transactions, many product categories, and a huge, largely anonymous, supplier base. A big chemical company, for example, can have as many as 3,000 suppliers — and that's just for direct materials. This level of complexity requires a lot of resources, which most procurement functions simply don't have," the group wrote.
Extend offers users more oversight of that tail spend. It gives businesses more control of payments they often have difficulty managing.
For instance, users can time and control when a merchant can use VCC funds. The platform also includes automation capabilities. Companies determine when a merchant can swipe a VCC, for how much, and when an individual can access the card. They can also turn access on and off — a feature that gives Extend clients more peace of mind when issuing lines of credit.
"In some cases, we have a business client who is looking out for distressed individuals and putting them up in hotels. Our APIs are what powers that. They have their own system. It is happening automatically. No one is keying in anything. It's just happening system-to-system," Jamison said.
Extend: Developing More Virtual Card Opportunities
Extend has already developed a platform that makes VCCs more widely available. But Jamison and his team see even more potential for its technology.
Next up, the team will expand their offering to manage company spend through new organizational features including:
Enforce company policies through new receipt management controls
Further reduce potential fraud or misuse through increased card controls
Leverage mobile wallet to support employees on the go
Support end-to-end reconciliation processes with integrations into preferred accounting platforms
Deliver improved user experience with streamlined workflows and to-dos
Extend aims to pursue more partnerships and develop more VCC business tools.
"Their appetite to do this is real. A traditional authorization checks against your profile and asks, 'Is it realistic to think this person is in this place? Is it their phone? Is it in the right place and time? Contextual information comes into play. You can think about opportunities in business and consumers," Jamison said.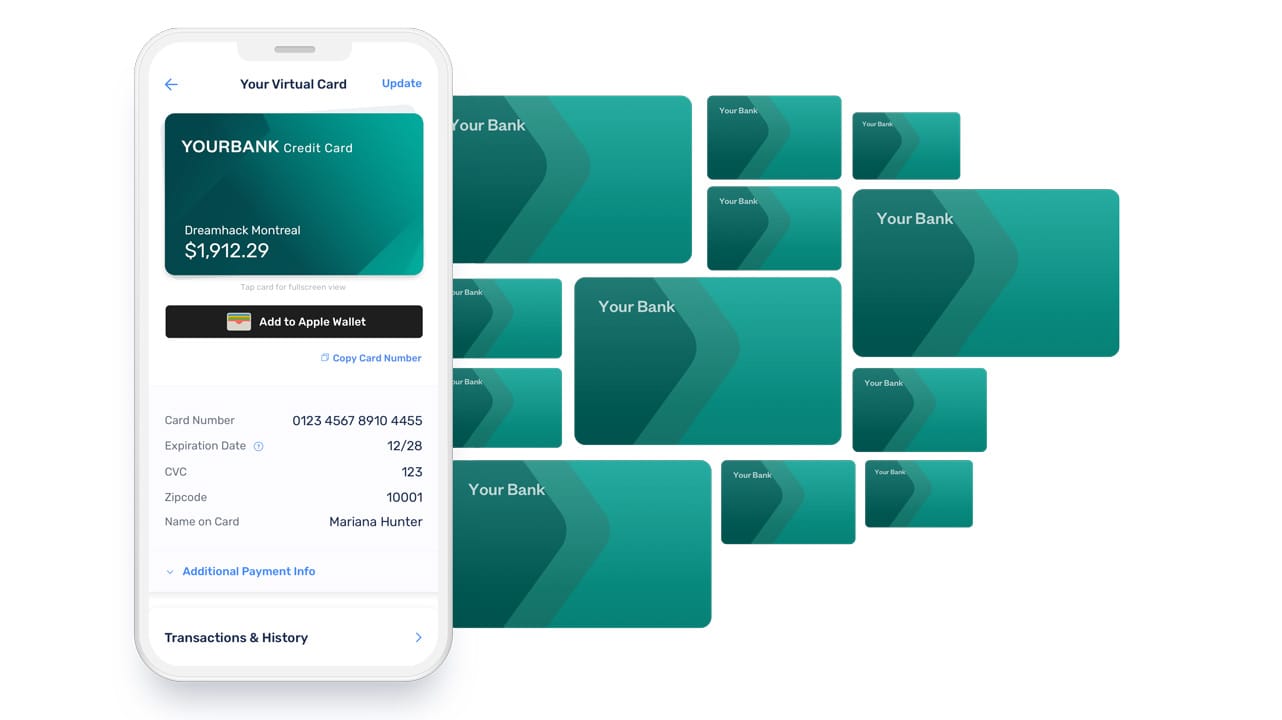 VCCs are poised to become powerful business tools. They allow companies to send out cards to employees, contractors, merchants, and vendors, and capture transactional information more easily. Companies can also create specific budgets for VCC users who now have the power to send virtual cards themselves, send invoices and receipts, and integrate with accounting software.
Jamison and his team have solved the problem he identified more than three years ago by making VCCs more widely accessible to small businesses, not just big companies.
"We're focused on that concept of sharing. You can tell your vendors, 'I will send you a digital card in a matter of seconds.' It's all about extending your card to other people with the right controls," he said.
Advertiser Disclosure
CardRates.com is a free online resource that offers valuable content and comparison services to users. To keep this resource 100% free, we receive compensation for referrals for many of the offers listed on the site. Along with key review factors, this compensation may impact how and where products appear across CardRates.com (including, for example, the order in which they appear). CardRates.com does not include the entire universe of available offers. Editorial opinions expressed on the site are strictly our own and are not provided, endorsed, or approved by advertisers.