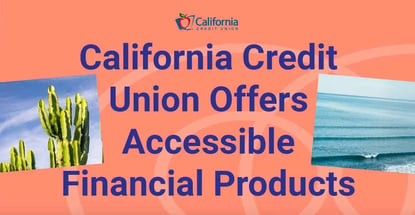 Our experts and industry insiders blog the latest news, studies and current events from inside the credit card industry. Our articles follow strict editorial guidelines.
In a Nutshell: California Credit Union offers banking and credit card products for Southern Californians in any financial situation. The credit union recently updated its credit card offerings to provide more reward opportunities for members. Education is a key part of California Credit Union's mission. CCU provides online financial counseling and courses, as well as in-person consultations and workshops. Members with poor or no credit history can take advantage of California Credit Union's accounts that work to boost credit scores. CCU also offers commercial products for business owners in the form of checking accounts, credit cards, and lending for real estate.
Nearly 90 years ago, one elementary school teacher in Los Angeles went through an exhausting and expensive process just to buy a new wool suit. Georgia B. Parsons went to several local lenders for a loan to buy the suit.
Every lender told her the same thing: they didn't favor teachers' loans. Despite the fact that Parsons worked in service to teach the next bright minds of America, banks did not want to fulfill her request for money for a new suit.
Parsons had to turn to a loan shark with exorbitant interest rates just to buy the suit. The process led Parsons to create an institution that took teachers seriously. Parsons and 10 other educators came together to create Los Angeles Teachers Credit Union.
Over the next 89 years, LATCU would transition into the California Credit Union. With education still its lifeblood, California Credit Union follows in its founders' footsteps by offering products and educational resources to educators and people in Southern California.

The credit union features $4.3 billion in assets and 24 branches across the Southern California area. More than 170,000 members make up California Credit Union, with each member owning a piece of CCU.
As a credit union, CCU does not answer to shareholders and all profits go directly to providing more affordable products and services to members. Credit unions always have a pulse on the community because they focus on specific areas, unlike major banking institutions that have locations across the country.
While California Credit Union focuses on Southern California, the credit union is a part of an ATM network featuring 30,000 surcharge-free ATMs nationwide. California Credit Union offers products for individual consumers as well as businesses, and its goal is to be a one-stop shop for the community.
"We know our members' financial needs and service preferences are always evolving, and we're focused on continuing to anticipate and meet those needs – whether that's new digital technologies, value-added products and services, or conveniently located branches," Richard Hubeny, California Credit Union's Senior Vice-President and Chief Lending Officer said. "Our members are very happy with what we offer, and we're constantly asking for feedback and listening to our members so we can deliver meaningful financial services in a way that works best for them."
Revamping Credit Cards With a Focus on Rewards
California Credit Union said it wanted to revamp its credit card products to make them more attractive to members. The result was the addition of several new credit card products with a focus on rewards, as well as options that help build credit.
The credit union's platinum card targets rate-conscious members, with features including 0% APR for purchases for the first six months and 0% APR for balance transfers for the first 12 months. After the introductory period, the platinum card has a low, variable APR.
CCU's rewards credit card has a 0% APR for balance transfer fees for 12 months. The rewards card has an introductory offer that awards members up to 20,000 bonus points after they spend $1,500 in the first 90 days of having the card. Members can earn rewards points for purchases on the card, including 5x points for streaming service subscriptions, 3x points on gas, groceries, and restaurants, and 1x points on everything else.
CCU said its rewards portal has more offerings than what someone would find on a typical rewards service, and the credit union does not charge to redeem points through the portal.

Both cards have zero late fees, foreign transaction fees, annual fees, or over-limit fees. The credit union also does not charge a redemption fee for using rewards points.
California Credit Union also offers credit cards for businesses and other entities, including charter schools and nonprofits that often have a harder time accessing traditional credit cards.
CCU also has a credit builder card for members who are just beginning their credit journey and extends credit cards to members who have experienced previous financial challenges. The credit card sets members up with a $1,000 or more limit, and the credit union puts educational elements into signing up for the card that will help members on their financial journey.
Every credit card is mobile-wallet ready and is compatible with Visa Checkout. CCU allows members to manage the cards digitally with travel notices, transaction alerts, and reporting stolen cards.
California Credit Union said its new credit card offerings have resulted in the highest number of openings it has ever seen over the past few months.
"Our new card offering provides one of the best rewards programs in the market, along with a wide range of member benefits to get more from your purchases. Our members have definitely responded, and feedback so far has been tremendous," Hubeny said.
Accounts and Products for Every Financial Situation
California Credit Union said it wants to expand and deepen its footprint in Southern California by opening new branches and offering more products.
During the COVID-19 pandemic, CCU provided nearly $90 million in Paycheck Protection Program loans to small businesses, which it estimates saved 9,000 jobs across Southern California. The credit union is an SBA Preferred lender.
And California Credit Union has products to help grow and expand the financial standing of business members. CCU has services for cash management, sweep accounts, analyzed checking accounts, and lines of credit or lending products for commercial real estate.
With housing demand and prices rising, it's not as easy as it once was to afford your first home. California Credit Union offers an accessible first-time homebuyer program to help members take the first step toward creating generational wealth. The credit union said it has originated over $200 million in loans to new homeowners within the past two years.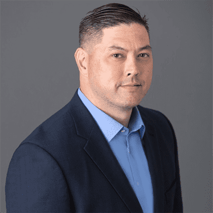 Many financial institutions will turn down customers for a checking account because of their poor credit history. California Credit Union offers its members an Option Checking account.
The account is for members who have fallen on hard times and aren't able to open a checking or savings account elsewhere. The Option Checking account has some limitations, but after 12 months, the accounts can graduate into a traditional checking account.
"Our goal here is to serve our communities," Hubeny said. "Members need a place to put their paycheck, they want to establish savings and checking accounts. We want to not just give them second chances on loans, but also on the deposit side, along with the financial counseling and educational tools to set them up for long-term success."
Emphasizing Financial Education in the Community
Dating back to its early roots as the Los Angeles Teachers Credit Union, CCU puts an emphasis on financial education for its members. The credit union said it takes a holistic approach to financial literacy.
California Credit Union's approach starts by creating a relationship with members through branch staff, the contact center, and business relationship managers. These relationships build trust with our members and creates a safe place to discuss difficult financial circumstances.
Members can access digital financial resources through the credit union's website, featuring a Learn Center with a full array of financial literacy tools and resources. California Credit Union said more than 46,000 members utilized the online financial tools in its Learn Center in 2022. The credit union also partners with GreenPath Financial Wellness to offer free individualized counseling and guidance to members, along with debt management services, financial planning, homebuyer and rental counseling, and information on how to improve credit scores.
In addition to its online programs, CCU offers the community in-person workshops on financial literacy, fraud protection, home-buying, and retirement planning. The credit union also has a wealth management department to help members and business owners with retirement savings and estate planning.
California Credit Union's dedication to education and the community extends to its philanthropic efforts. The credit union has donated more than $2 million to local schools, educators, military families, and other community programs over the last five years.
CCU said it's excited to announce that it is the first credit union to partner with the California Council on Economic Education. The program provides financial literacy courses to Title I schools.
Branch staff members and advisors are on hand at CCU to walk members through any issues they may have. Part of its growth strategy includes advancing relationships with members even when the credit union has to decline a member for a specific account or product.
California Credit Union prides itself on working with members to get their finances to a place financially where they can approve members for any product they need. The credit union focuses on making smart decisions regarding debt, and not saddling members with debt they can't afford.
"We like to say that we're with you for all of your financial journey in life," Hubeny said. "Sometimes part of that journey involves falling on hard or challenging times. We want to be there for our members and community in every situation, providing the products, tools, and support services to set our members up for a lifetime of financial success."