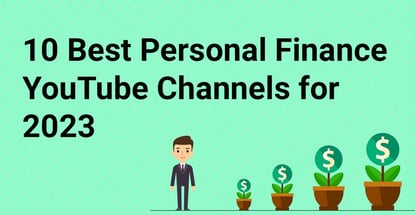 Our experts and industry insiders blog the latest news, studies and current events from inside the credit card industry. Our articles follow strict editorial guidelines.
If you're unfamiliar with YouTube, you've been living on another planet for about 15 years.
Users uploaded more than 500 hours of video content every minute to the site in 2022, according to Statista. So there's plenty of personal financial content there, including channels designed to help people at all stages of their journey to financial improvement.
Our team of experts compiled this merit-based list of the 10 best personal finance YouTube channels to enable you to access the most compelling content quickly. If you're looking for a financial partner on YouTube, this list is for you.
Best for Maximizing Wealth: Graham Stephan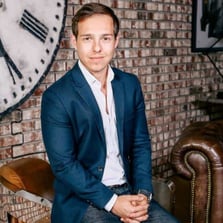 Graham Stephan is the definition of precociousness. He earned his real estate license shortly after he turned 18 and sold more than $130 million in residential real estate before he turned 30.
Graham also owns and manages rental properties near his home in Los Angeles. He shares his practical advice, successes, failures, and experiences in the real estate industry on YouTube to help others considering getting into the business be more successful as sellers and money makers.
More About Graham Stephan
Graham is obsessed with cars — viewers of his channel will learn that money can buy some impressive vehicles
He also operates a Real Estate Agent Academy to teach his skills to others
Best for Gen Z: Nate O'Brien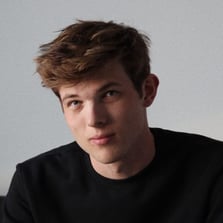 Nate O'Brien is the kind of guy who might decide to live in a truck to save money. He's also the kind of person who examines how he spends every waking minute to make his day more productive.
Those somewhat OCD habits make him unusual among his Gen Z cohorts, but that only makes him more effective at communicating his message of creative personal responsibility. If you're starting your financial life and looking for an advisor who speaks your language, Nate's channel is a great choice for getting ahead.
More About Nate O'Brien
Nate started one of his first YouTube channels in 2017 from his college dorm room at Penn State University
One of Nate's most popular videos chronicles how he sold most of his possessions to live a minimalist lifestyle
Best for Free Financial Ed: Next Gen Personal Finance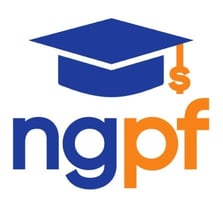 One of the few things most Americans agree on is that there's not enough free financial education for students and those starting careers. Next Gen Personal Finance offers copious YouTube videos to help young people learn the basics and move to the next level when ready.
Video lessons run the gamut from a complete financial literacy curriculum to free mathematics, professional skills, economics, and entrepreneurship lessons.
More About Next Gen Personal Finance
Next Gen Personal Finance's mission is to revolutionize the teaching of personal finance in all schools and to improve the financial lives of the next generation of Americans
The site includes materials aimed at students who speak and read English as a second language
Best for Millennials: Debt Free Millennials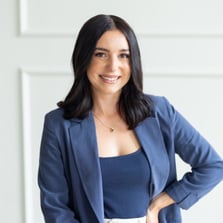 The millennial generation is assuming the bulk of our nation's wealth and our country's financial future, taking over from their parents, the baby boomers. That's a lot of responsibility! And many are trying to raise families at the same time.
Debt Free Millennials tells Justine Nelson's story of how she paid off $35,000 in student loan debt on a $37,000 income in less than three years. Check out Justine's popular channel to learn how to pay off your student loans.
More About Debt Free Millennials
Justine's How to Control Your Spending workbook presents simple-to-follow activities for getting out of debt
She loves talking about money and living a debt-free life, but frequent visitors to her channel will also learn a lot about travel and craft beer
Best for Retirement Planning: Your Money, Your Wealth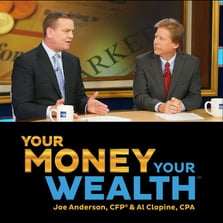 Joe Anderson, CFP®, and Alan "Big Al" Clopine, CPA, host Your Money, Your Wealth, an irreverent and entertaining program (and local San Diego television show) that focuses on making retirement planning, investing, and tax reduction fun.
Joe and Big Al are private wealth management professionals at Pure Financial Advisors, a group of fee-only fiduciaries that always place the client's interests first. On the channel, they teach investment strategies to help anyone retire successfully.
More About Your Money, Your Wealth
Your Money, Your Wealth uses a question-and-answer format to help retirees and pre-retirees understand investing, portfolio diversification, reducing taxes, creating retirement income, collecting Social Security benefits, retirement spending, Roth IRAs, and much more
Pure Financial Advisors offers a Retirement Rescue Guide to help readers thrive financially
Best for Side Hustles: Side Hustle Nation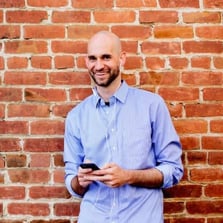 If you're into saving money and maximizing wealth, you're probably familiar with the side hustle strategy. But it's one thing to know the term and another to turn a side hustle into a money-maker rather than a waste of time.
That's where Side Hustle Nation comes in. Host Nick Loper draws on personal experience to present weekly part-time business ideas, teach tactics and strategies to build extra income streams, and keep viewers on track.
More About Side Hustle Nation
Nick started his entrepreneurial journey selling candy to Boy Scouts at summer camp and later earned money painting houses as a student at the University of Washington
He has published seven books on entrepreneurship, side hustles, marketing, and productivity
Best for Women: Your Rich BFF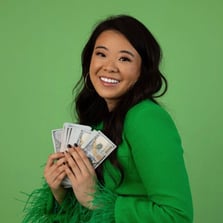 Vivian Tu is Your Rich BFF, and as the daughter of a modest-income family of immigrants, she's on a mission to show women from all walks of life how to make it in the financial world.
Vivian offers practical advice in an authentic voice on just about every financial topic imaginable. If you think talk about money-making is too masculine, Your Rich BFF proves there's room for everyone.
More About Your Rich BFF
Vivian graduated from the University of Chicago with a degree in Environmental Studies and Public Policy with an emphasis in Finance and began her Wall Street career as a trader with JP Morgan
She was motivated to offer financial advice when she learned the "Brads and Chads" she was dating didn't know how to handle money
Best for Financial Independence: Ryan Scribner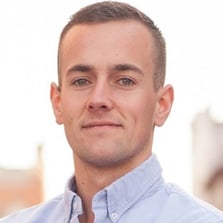 Adopting a side hustle is a great way to make money, but transforming extra cash into financial independence is another matter. It would help if you had across-the-board financial acumen, and Ryan Scribner is the YouTuber who can teach it.
Ryan's YouTube channel is chock-full of advice for generating cash flow efficiently and using strategic thinking to turn those funds into a nest egg. Ryan does a lot of work and makes a ton of money without working full time, which sounds like a great deal to us.
More About Ryan Scribner
Ryan has become an angel investor in numerous fintech startups and manages equity investments in a cybersecurity company and a company that offers a website builder tool for freelancers
He considers himself a regular guy from small-town upstate New York who started making videos about money and investing on YouTube in 2016
Best for Debt Relief: Debt Free in 30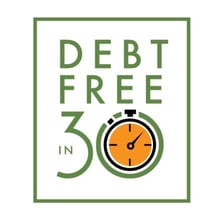 Debt Free in 30 is a channel by Doug Hoyes, who co-founded Hoyes, Michalos & Associates in 1999 to help consumers find debt relief. The Ontario-based firm has helped more than 60,000 get a fresh financial start.
Doug talks with fellow debt experts about what leads people into debt problems, what they can do to avoid a debt spiral, and how to recover a sound financial standing after setbacks. Check out Doug's channel if you're in an unfavorable situation you'd like to get out of.
More About Debt Free in 30
Doug's channel gets its name because he strives to pack an amazing amount of advice on relevant financial topics in 30-minute videos
His firm offers a Debt Free in 30 Debt Assessment to help consumers quickly understand that their debt problems have solutions
Best for Real Estate Investing: BiggerPockets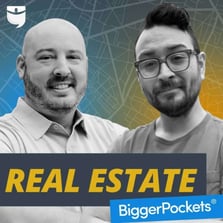 The BiggerPockets YouTube channel is the product of a company and team with impressive financial experience and a track record of success in real estate investing. The channel covers every aspect of the field, from analyzing deals to finding and financing properties.
Tips and advice help investors understand how to overcome challenges and adopt strategies for success. If you want to turn property ownership into financial independence and generational wealth, BiggerPockets is for you.
More About BiggerPockets
The BiggerPockets community includes more than 2 million members ready to help people avoid mistakes and make great investing decisions
Thousands of videos cover all aspects of the industry for investors at every stage
---
If there's one thing we know for sure, there's a YouTube video for every interest. That makes the platform ideal for seeking out productive financial advice. The problem is the paradox of choice at the heart of YouTube can discourage people from accessing those resources.
That's why we're here: to help our readers cut through the clutter to find what matters. We're confident we've done that in this merit-based list of the 10 best personal finance YouTube channels for 2023. Good luck on your journey!