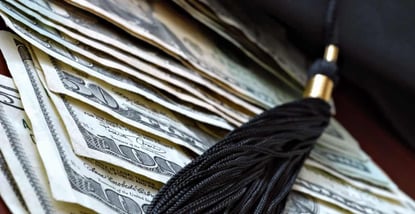 If you have significant student loan debt, you're in good company. According to EducationData.org's 2023 report, the average federal student loan borrower owes $37,574, and the private student loan borrower is hanging on to $54,921.
Because the payments for these obligations can be tough to manage, you may be wondering if you can charge them. In some cases, yes. Although the U.S. Department of the Treasury doesn't permit federal student loan lenders to accept credit cards, there are exceptions and workarounds. 
Here are six ways to pay student loans with a credit card. 
1. Try Your Private Lender
Like a lot of people, you may have taken out private student loans to bridge the gap between what Federal loans and your savings couldn't cover. You may have taken out PLUS loans so you could pay for your child's education or grad school loans for your post-undergraduate degree.
Not all private student loan lenders will allow you to pay with a credit card, but many do. Contact the bank to find out if yours does.
2. Consolidate Federal Loans With A Private Lender
You may be considering consolidating multiple Federal loans so you only have one payment per month and can get a better overall interest rate. If you refinance them with a private lender that does accept credit cards, you can charge the payments. Just be aware that there are downsides to converting Federal student loans to private.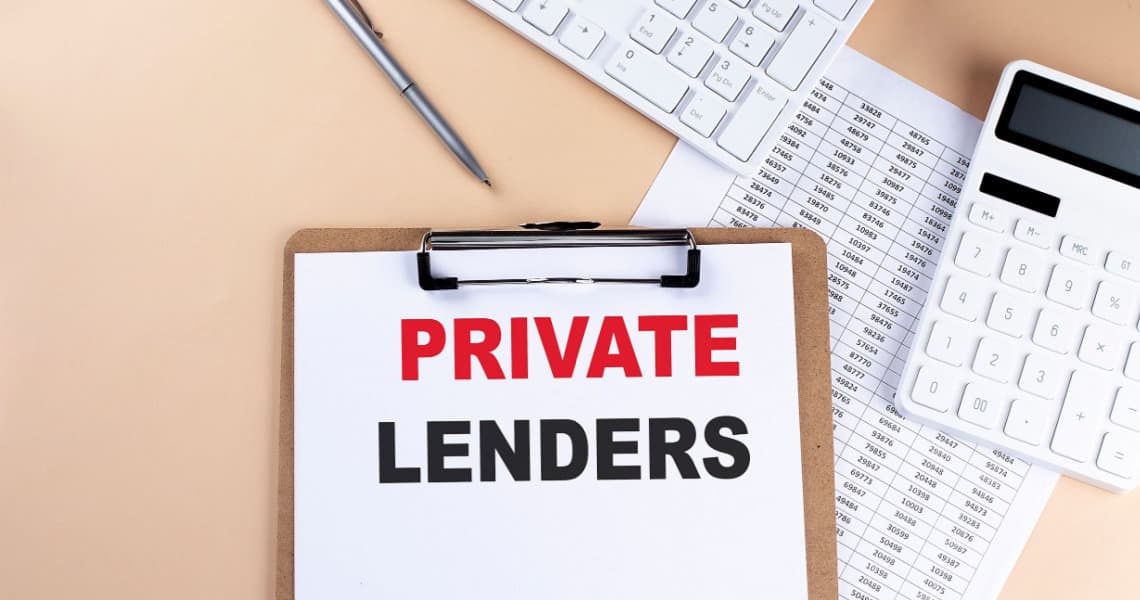 If you were on a flexible payment arrangement guaranteed by the Department of Education, you will lose it, and you won't have the same ability to defer or forbear your payments. And if you were interested in the Public Service Loan Forgiveness program, which can wipe out some of your debt, that too will be unavailable. 
3. Use A Third-Party Service
While you can't make direct payments to your Federal student loan with a credit card, you can use a third-party payment platform. There are a number of these companies, including PaySimply and Plastiq. You would create an account with the platform, then add the credit card you want to use. The company will make the transaction for you with a wire transfer or other cash equivalent.
The fees for this service vary but are often in the 2.5% to 3% range. If you were hoping to get financially ahead by maximizing your rewards card this way, those fees will erode your earnings and, in many cases, exceed them. 
4. Move The Debt To A 0% APR Balance Transfer Credit Card
Maybe you are nearing the end of your student loan balance and would like to delete the remainder with no interest added at all. In some cases, you can shift a student loan debt to a 0% APR balance transfer credit card. These offers can be very long, such as 18 to 21 months.
Today's Best Balance Transfer Offer:

at Discover Card'ssecure website
INTRO OFFER: Unlimited Cashback Match – only from Discover. Discover will automatically match all the cash back you've earned at the end of your first year! There's no minimum spending or maximum rewards. You could turn $150 cash back into $300.
Earn 5% cash back on everyday purchases at different places each quarter like Amazon.com, grocery stores, restaurants, and gas stations, up to the quarterly maximum when you activate. Plus, earn unlimited 1% cash back on all other purchases – automatically.
Discover could help you reduce exposure of your personal information online by helping you remove it from select people-search sites that could sell your data. It's free, activate with the mobile app.
Every $1 you earn in cash back is $1 you can redeem.
No annual fee.
Click through to Discover's website to see terms and conditions.
| | | | | |
| --- | --- | --- | --- | --- |
| 0% Intro APR for 6 months | 0% Intro APR for 18 months | 17.24% – 28.24% Variable APR | | |
All it would cost is the balance transfer fee, which is typically between 2% and 3% of the transfer. For example, if you have $8,000 left to pay, the balance transfer fee would be between $160 and $240. That fee would be added to your balance.
Some balance transfer cards even offer valuable welcome bonuses if you spend up to a certain amount within a fixed number of months. Not all banks will accept a student loan as a transfer, so be sure to call and confirm before you apply. 
5. Make Indirect Student Loan Payment Charges
This strategy requires a little creativity, but can make a lot of sense when you do it right. Run through your budget and calculate the cost of certain expenses that you normally pay with cash but that you can also charge. When they equal the amount of your student loan payment, use your credit card to pay for them instead.
For example, let's say your student loan payment is $700, and it turns out that your monthly grocery bill is similar. Instead of using your debit card at the supermarket, which you normally select, use your credit card. Although you wouldn't be charging the loan payment directly, the net effect is the same.
6. Take Out A Cash Advance
Almost all credit card issuers will allow you to withdraw cash from your credit line. Assuming yours does, you may want to take the money out, add it to your checking account and then use the funds to make your student loan payment. Simple! Yes, but determine whether this option makes good sense first.

When you take out a cash advance, interest accumulates on that sum immediately. There is no 25 to 30-day interest-free grace period as there is with purchases. Because the APR for cash withdrawals can be higher than they are for purchases, too, this can be a particularly pricey decision. 
How to Manage Credit Cards When You Use Them For Student Loan Payments
Clearly, there are a number of ways that you can pay your student loans with a credit card. A major advantage of having this option is being able to handle a financial emergency on your own.
By charging the payment instead of falling behind, you'll avoid being hit with a late payment that will be recorded on your credit report. This can protect your credit rating because payment history is the most important scoring factor.
There are, of course, disadvantages as well. Compared to student loans, the interest rates on credit cards can be very high. Therefore if you don't repay the debt quickly, the fees can make the debt prohibitively expensive.
More problems can arise if you run into serious financial trouble and are considering Chapter 7 bankruptcy to discharge obligations that have grown with the student loan payments. The credit card issuer can challenge the student loan charges, so the court will rule that you're stuck with that debt.
For this reason, it will be extremely important to approach charging student loan payments prudently. Only do it when you have a plan to pay off the balance quickly. Review your budget and begin to streamline. Omit or reduce anything that you don't need so you can apply as much money as possible to your debt. Or add to your budget by increasing your income. Do what works for you. 
Explore Alternative Options 
In the event that you would prefer not to charge your student loans, be sure to explore the options that are available to you when you can't make a payment. 
If you have federal student loans, explore deferments and forbearances, since they will give you a break on payments for a specific number of months with no credit damage. If you feel the problem isn't going away anytime soon, consider flexible payment arrangements, such as income-contingent plans, which allow you to pay according to the amount you earn. 
Private student loans do not offer the same options that federal loans do, but it's a good idea to reach out to the lender and ask if they can help before you go delinquent. They may offer you a hardship plan that includes freezing your payments for a few months, giving you a bit of relief.
In the end, remember that just because you can doesn't mean you should. Credit cards are terrific payment tools for the goods and services you want to buy and can afford. They offer great consumer protection, and when you keep the balance to zero, rewards cards can even be a way to turn a profit. 
Final Notes on "6 Ways to Pay Student Loans With a Credit Card (Sep. 2023)"
We hope this guide "6 Ways to Pay Student Loans With a Credit Card (Sep. 2023)" has been a helpful resource for you in learning more about your financial options. In this guide, we've covered:
1. Try Your Private Lender
2. Consolidate Federal Loans With A Private Lender
3. Use A Third-Party Service
4. Move The Debt To A 0% APR Balance Transfer Credit Card
5. Make Indirect Student Loan Payment Charges
6. Take Out A Cash Advance
How to Manage Credit Cards When You Use Them For Student Loan Payments
Explore Alternative Options 
To learn more about options not mentioned here, be sure to check out other popular reviews from our team of experts:
We also encourage you to check back at this URL regularly, as we update the offers listed in "6 Ways to Pay Student Loans With a Credit Card (Sep. 2023)" and other guides on a daily basis.
Advertiser Disclosure
CardRates.com is a free online resource that offers valuable content and comparison services to users. To keep this resource 100% free, we receive compensation for referrals for many of the offers listed on the site. Along with key review factors, this compensation may impact how and where products appear across CardRates.com (including, for example, the order in which they appear). CardRates.com does not include the entire universe of available offers. Editorial opinions expressed on the site are strictly our own and are not provided, endorsed, or approved by advertisers.