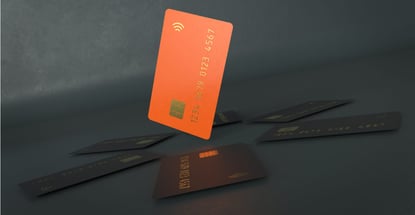 You express your personality in so many ways, so why not through custom prepaid debit cards? Functionally, they are no different than standard prepaid cards with bland, generic designs. But when you customize your prepaid debit card (sometimes called a prepaid credit card), you can display unique and personal images.
As you may already know, you don't need a bank account to use a prepaid debit card. Unlike a regular debit card, a prepaid card uses money from the card account, not a bank account. Prepaid debit cards offer many features beyond customization, from virtual card numbers to fraud prevention restrictions.
When it comes to card images, the card issuers usually adopt a set of guidelines that maintain at least a minimal sense of decorum. But if you want to display pictures of your newborn baby or your pet iguana, your custom debit card is only a small fee and a few weeks away.
The Best Custom Prepaid Debit Cards
Let's be clear, these are the best prepaid debit cards based on their overall ratings assigned by the editors of CardRates.com. They just so happen to offer you the ability to adopt a custom design on the card face. If you get tired of the personalized debit card design or life changes make it no longer appropriate, relax — you can request a new design at any time.
The Brink's Armored™ Account is available in four basic designs, but you can personalize your card with a family photo or unique image. The custom card fee is less than $5, but the picture must meet the issuer's guidelines.
If you lose the card, you will have to pay a replacement card fee, resubmit the custom image, and wait about 10 days to receive the new card unless you cough up an extra fee for expedited delivery.
We know that the PayPal Prepaid Mastercard® offers card customization because the fee schedule mentions a small nominal fee for it. But beyond that one mention, PayPal is completely tightlipped regarding its customization feature and only goes so far as to display the five standard designs from which you can choose.
You can upload your personal design by editing the card's profile and clicking on Personalize Card.
The NetSpend® Visa® Prepaid Card lets you choose among four generic designs when you apply. Once you receive your card, you can request a custom image that you upload to the PictureIt Card Creator in your online account center for a small fee.
Your pictures must meet the issuer's image guidelines as well as those for any prepaid Visa card. If you upload your portrait, you fight fraud and unauthorized transaction occurrences by helping merchants detect when someone else uses your card to make an unauthorized transaction. The custom card fee will be waived for one image if you upgrade to the Netspend Premier prepaid Visa card, which requires you to make a direct deposit of a minimum amount each month.
The Mango Prepaid Mastercard® initially offers you a choice of four card designs. You can request a custom card for a fee. The issuer offers no other information about the customization feature, so you will have to speak to a customer rep if you'd like to learn more before purchasing the card.
The Greenlight – Debit Card For Kids charges $9.99 for a custom card you can order from the account dashboard. Images must meet the issuer's guidelines, and the image approval process may take up to 24 hours. The card has a long list of forbidden images, including copyrighted, trademarked, or branded material, obscene or lewd material, and images depicting death, violence, weapons, alcohol, tobacco, illegal drugs, political or religious affiliation, and more.
Expect to receive the custom card in seven to 10 business days. If your child doesn't like the image after receiving the custom card, you can call 888-483-2645 to work out an accommodation.
The ACE Elite™ Visa® Prepaid Debit Card is a Netspend product and offers the same custom card feature as does the Netspend® Visa® Prepaid Card. There's a small fee to request a custom card, which replaces the generic card available in three colors.
ACE also offers custom card skins, which are a selection of images that you can choose to personalize the card. The usual custom card fee applies.
What Is a Custom Prepaid Debit Card?
A custom prepaid debit card is a prepaid card with a twist: You can customize the image on the card by uploading your own photo or artwork. Otherwise, it's a standard reloadable card where you control the deposit cash amount, and you never have to worry about an overdraft fee.
In some ways, a prepaid debit card is like a secured credit card because both require you to deposit money and limit your spending to the deposited cash amount.
However, a secured credit card extends credit while a reloadable card does not. Also, a secured card may offer a mobile banking app with money transfer capabilities, whereas a debit card app may provide money transfer without mobile banking features.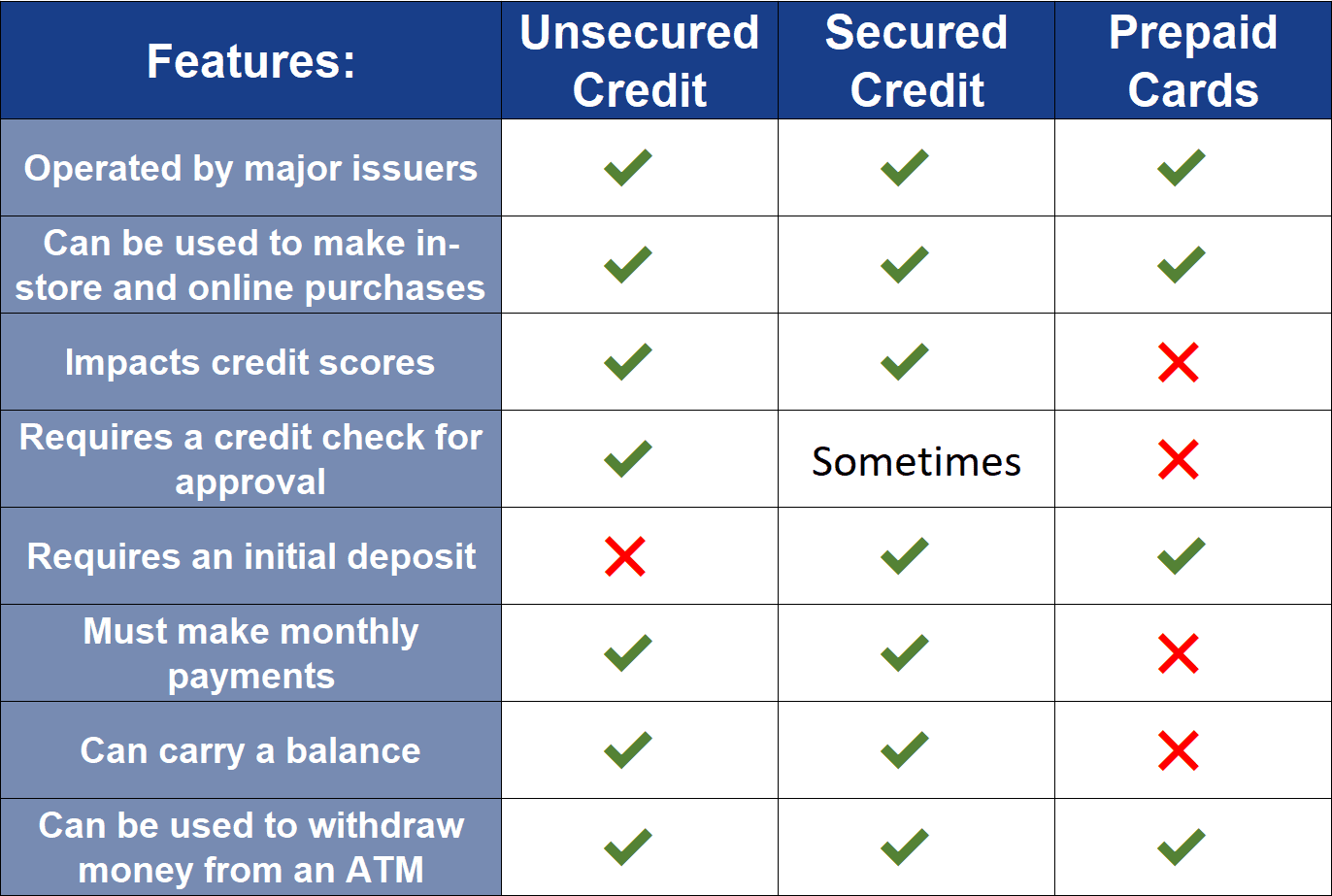 Card customization is an optional offering of several prepaid debit cards. It replaces the card's generic design for a nominal fee. You may also be able to customize your favorite credit card or Mastercard or Visa gift card.
Most of these cards offer you a selection of three to five basic card designs. These designs are, for the most part, unremarkable at best. When you decide to supply your own image, you create a prepaid credit card that better matches your personality.
How Do I Get a Custom Prepaid Card?
The process is about the same for all the reviewed cards, starting with the application process for your card account. You'll be presented with a selection of basic card designs from which to choose.
However, you'll be able to specify a custom design at or before card activation by uploading a photo and paying the fee, usually in the $5 to $10 range.
Each prepaid debit card issuer that offers customization also has a set of image guidelines that prohibit certain types of images. These banned images are pretty much what you'd expect and include (but are not limited to) various civil and fraud prevention restrictions:
Advertising, promotional text, slogans, copyrighted or trademarked material.
Alcohol, marijuana, or tobacco.
Celebrities and public figures.
Content that may infringe, denigrate or dilute a card network brand or its member financial institution.
Content that may cause problems at the point of sale or interfere with prepaid card program security features.
Phone numbers and URL's.
Profanity, nudity, provocative or sexual content, and obscenities.
Socially unacceptable groups.
Violence, weapons, firearms, or ammunition.
These are not surprising restrictions, as you may find similar rules governing custom checking account checks if your checking account permits them.
Typically, the card will accept several image formats, such as JPEG, PNG, GIF, BMP, or TIFF. This is similar to the formats accepted to customize your credit card or the checks from your checking or savings account (assuming your savings account offers this option).
Can You Customize a NetSpend Card?
The NetSpend® Visa® Prepaid Card lets cardholders upload a custom image to the PictureIt Card Creator prepaid card program, which Netspend cardholders can find in the online account center.

This Visa debit card charges a nominal fee for a personalized debit card, which it will waive if you order the Netspend Premier® Prepaid Debit Card and abide by the minimum direct deposit requirement.
Naturally, any image Netspend cardholders upload must conform to the guidelines set by Netspend and the card network — Mastercard or Visa.
Can You Personalize a Gift Card?
Yes, you'll find several online services that specialize in gift card personalization. You upload an image and text to personalize a Mastercard or Visa gift card for the recipient. Many of these services also offer a selection of their own images from which to choose.
If you peruse the terms and conditions of a gift card personalization service, you'll notice a list of banned images that are similar to what you would expect for a prepaid debit card or any Mastercard or Visa card.
Does it Cost Money to Customize a Prepaid Card?
The fee for card customization is small, about $5 to $10 per card.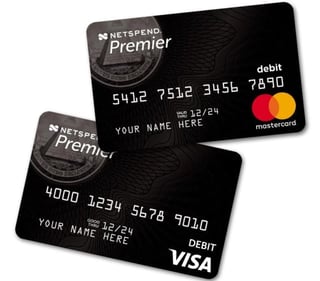 That's on top of the new card transaction fee, usually around $10. You'll be charged for each additional card and/or image.
One card account, NetSpend Premier® Prepaid Debit Card, waives the custom card fee if you meet the minimum direct deposit requirement.
Of course, the customization fee is on top of the card's transaction fee schedule and its monthly fee, if applicable. Most cards offer multiple monthly fee options depending on how you use the card.
Custom Prepaid Debit Cards Let Your Personality Shine
Custom prepaid debit cards aren't for everybody. Many folks are a little shy or don't feel the need to personalize their possessions. On the other hand, the sale of vanity license plates is strong in many states, bespeaking an urge among some to stand out from the crowd.
If generic prepaid card designs are just not good enough for you, let your freak flag fly with a custom image that makes a statement or simply identifies you as the card owner. At less than $10 a pop, it's a cheap way to impress your friends and/or disarm your enemies.
Final Notes on "6 Custom Prepaid Debit Cards (Sep. 2023)"
We hope this guide "6 Custom Prepaid Debit Cards (Sep. 2023)" has been a helpful resource for you in learning more about your financial options. In this guide, we've covered:
The Best Custom Prepaid Debit Cards
What Is a Custom Prepaid Debit Card?
How Do I Get a Custom Prepaid Card?
Can You Customize a NetSpend Card?
Can You Personalize a Gift Card?
Does it Cost Money to Customize a Prepaid Card?
Custom Prepaid Debit Cards Let Your Personality Shine
To learn more about options not mentioned here, be sure to check out other popular reviews from our team of experts:
We also encourage you to check back at this URL regularly, as we update the offers listed in "6 Custom Prepaid Debit Cards (Sep. 2023)" and other guides on a daily basis.
Advertiser Disclosure
CardRates.com is a free online resource that offers valuable content and comparison services to users. To keep this resource 100% free, we receive compensation for referrals for many of the offers listed on the site. Along with key review factors, this compensation may impact how and where products appear across CardRates.com (including, for example, the order in which they appear). CardRates.com does not include the entire universe of available offers. Editorial opinions expressed on the site are strictly our own and are not provided, endorsed, or approved by advertisers.