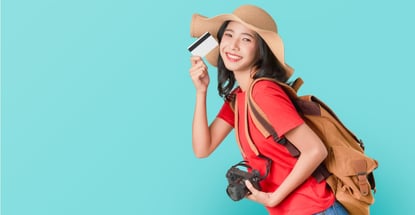 The best prepaid debit cards for vacations can help protect your money and allow you to enjoy your visit without overspending. Not to mention, holding onto a ton of cash while traveling is risky. Instead, you can load the money onto a prepaid card that's secured and safe to use. 
Prepaid debits cards don't require a bank account, and some even come with a few other perks, including direct deposit, no fees, and rewards. 
Here are the five best prepaid debit cards for vacationers to consider.
Best Prepaid Cards For Domestic Vacations
Prepaid cards are accepted where most debit and credit cards are, so they're an easy option to utilize when you're traveling. If you're planning a vacation within the country, these prepaid debit cards are the best options to choose from.
The Brink's Armored™ Account is a bank-like prepaid card that offers direct deposit up to two days earlier along with free budgeting tools. FDIC insurance protects your money on this card. 
You can load funds onto your card at more than 130,000 locations if you don't want to set up direct deposit. Reload stations may have fees that vary by location. 
Another benefit of using the Brink's Armored™ Account when you're on vacation is that you can earn rewards for your spending. While you can only spend the funds you have with a prepaid card, this particular card provides a cushion of up to $10 over the available prepaid amount, which can come in handy if you have a small necessity toward the end of your trip. 
Fees to watch out for when using this card include a reload fee (to use network reload locations), a small ATM balance inquiry fee, and an inactivity fee if you don't actively use the card. Reduce your monthly plan fee with this card by opening a Brinks high-yield savings account.
The PayPal Prepaid Mastercard® is a great option whether you have a PayPal account or not. Load the card by making a direct transfer from your PayPal account, setting up direct deposit, or by using one of NetSpend's 130,000+ reload stations. With all the flexible reloading options, you don't have to worry about adding money to this card when you're traveling or waiting for funds to become ready to use.
You can use this card to shop, dine out, or make online purchases. With the PayPal Prepaid card mobile app, you can check your account balance, load checks, review recent transactions, or find a nearby reloading location. Open a PayPal tiered-rate savings account and send transfers from your PayPal Prepaid Mastercard® as well.
The NetSpend® Visa® Prepaid Card requires no credit check, no activation fee, and no minimum balance. As with many other modern prepaid cards, you can take advantage of direct deposit that pays up to two days faster. You can also send money to friends and family with this prepaid Visa card. 
There's a flat monthly fee to use this money card, or you can choose the pay-as-you-go option, which will charge a small fee each time you make a purchase. That said, it's probably better to go with the monthly membership fee if you use this card while on vacation since you could be making a lot of transactions. 
If you've had trouble managing a bank account or debit card in the past, the nice thing about the NetSpend® Visa® Prepaid Card as well as other prepaid debit cards is that you can't really overdraft and spend more funds than you have available on the card.
Best Prepaid Cards For Vacations Abroad
Using a prepaid card when you're traveling is very convenient. Outdated methods of handling money abroad, like the use of traveler's checks (or travelers cheques), are more of a hassle than they're worth. Yet, when choosing an ATM card, it's essential to make sure the card is flexible and won't trigger any suspicious activity alerts when you make purchases away from home. 
Foreign transaction fees are charged by some cards whenever you spend money outside of the country or with a foreign merchant. These two best prepaid cards for vacations abroad don't charge a foreign transaction fee and are easier to manage for international trips. 
The Travelex Money Card is a prepaid debit card that is geared toward travelers. When you're traveling abroad, one of the biggest concerns is converting your currency. The Travelex Money Card allows you to choose from 10 different currencies when you load your card. This is great because it locks in exchange rates that could change daily.
There is also no ATM withdrawal fee and, of course, no foreign transaction fees. Since this is a prepaid card, it's best to use it for purchases you may incur during your trip, whether it's restaurant meals, shopping, or activities. There are daily limits to how much you can load and withdraw on the card. 
When you register online, you'll activate your card account to manage your spending and track purchases. Since larger purchases like hotel stays can include extra unplanned charges, you probably shouldn't use this travel card to book big-ticket travel purchases. 
Another thing to keep in mind is that you may be charged a conversion fee if you try to make a purchase and don't have enough of the local currency on your card. This is just all the more reason to plan out your budget and know the current exchange rates before you load up your card.
The Bluebird® American Express® Prepaid Debit Account is a reloadable card that is perfect for vacations abroad. Add cash for free at Walmart money centers, or you can set up direct deposit to get paid up to two days earlier. You can track all your spending for your card account with the mobile app and withdraw money from more than 30,000 Moneypass ATMs for free.
Other features that make this card great for travelers include purchase protection and emergency assistance, which apply when you're traveling more than 100 miles from home. You'll receive timely balance alerts when your balance is getting low, so you'll always know where you stand.
And with no monthly fees or foreign transaction fees, you can use more of your money to enjoy your vacation.
How Does a Prepaid Debit Card Work?
A prepaid debit card or ATM card works much like a gift card but provides more bank-life features. The main benefit of using a prepaid card is that it works just like a debit card once you load money onto it. 
Since it's not tied to a checking account, you don't have to worry about overdrafts or banking fees from your financial institution or credit union. Unlike a credit card, you aren't given a credit limit to borrow against or a bill to pay at the end of the month. 
While many prepaid cards come with fees, you can use them to make purchases online and in stores. Most cards come with an app these days which allows you to track your spending and see your balance. When funds run out on your card, you won't be able to use it to buy anything anymore. 

Reloading your card with more funds is easy, and there are multiple ways to do it. You can visit an in-network reload location to add cash. Unlike a gift card, you can also set up direct deposit for your prepaid debit card.
The card issuer usually charges a fee when you use a reloading station to add money to your card. If you wish to withdraw money, you can do this at an ATM just like with a bank card, but you may have to pay an ATM fee. To avoid an ATM withdrawal fee, make sure you use an in-network ATM, or you can request cash back when making a purchase at a retail store.
How Do I Sign Up For a Prepaid Card? 
Signing up for a prepaid card is easy. Whether it's a prepaid travel card or a general prepaid card, you can sign up online by filling out a quick form to verify your identity. You'll have to submit your basic information, including your name, address, and employment details.
Since it's not a credit card, the card issuer won't pull your credit report. 
Depending on the type of card you have, you may be charged a fee to activate your reloadable prepaid card once it arrives in the mail seven to 10 business days after signing up. 
How Is a Prepaid Card Safer Than Cash?
Prepaid cards are safer than cash because they have FDIC insurance just like a bank checking account does. A reloadable prepaid card also may come with purchase protection and fraud protection benefits.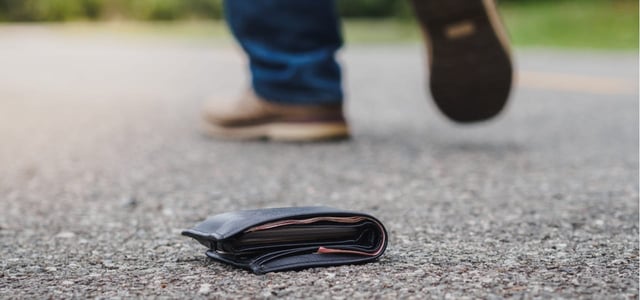 If you lose your cash or someone steals it, there's no recovering that money. But you may be able to recover it when you have a credit card, debit card, or prepaid debit card.
What Is the Best Prepaid Card With No Fees?
Fees are the biggest drawback to using a prepaid debit card. Some card issuers charge a monthly fee just to use the card. Plus, there are often fees to reload your card and withdraw money at the ATM. These fees eat into your disposable cash, but luckily, there are ways to avoid them.
The Bluebird® American Express® Prepaid Debit Account tops our list as one of the best prepaid cards with no fees. This travel money card doesn't charge any monthly fees, and you can withdraw cash for free when you use a Moneypass ATM. 
You'll also pay no fee to perform a cash reload at Walmart Money centers. If you need to send money to others, you can use your Bluebird AMEX prepaid card, and the recipient will pick up the money at their local Walmart.
Which Prepaid Card Is Best For International Travel?
International trips require a lot of planning from a financial standpoint. Depending on where you go, it's easier to use a card versus cash. With this option, you'll also need to factor in foreign transaction fees. It's important to choose a travel money card that doesn't charge fees to convert your money, and it's easy to use outside of your home country. 
The Travelex Money Card is one of the best prepaid cards for international travel. You can convert your cash to up to 10 different currencies and lock in your exchange rate. This card is also great to use at any location that accepts Mastercard payments. 
You'll save on cash withdrawals with free overseas ATM access. There are no other major card fees to worry about since its fees are pretty transparent.
Another benefit you may like is having up to 12 months of worldwide internet access (with no extra roaming charges) through Boingo. When traveling, having reliable WiFi access can be extremely helpful. 
When considering a prepaid card for travel, watch out for foreign transaction fees and ATM fees. If you're traveling internationally, it's also best to choose a Visa debit or Mastercard option since most merchants accept these no matter where you go. 
Are Prepaid Travel Cards Worth It? 
As you plan your next trip, the idea of using a credit card may come to mind. A travel credit card offers rewards, high credit limits, and other protections that benefit cardholders.
Prepaid cards now offer similar benefits and protections. Even though most prepaid cards can't top the rewards credit cards offer, you'll be more in control of your spending since you can only use what you load onto the card. 
Keep in mind that credit cards are more difficult to qualify for since the credit card company will check your credit report. Almost anyone can apply and get approved for a prepaid card since you're funding the card with your own money.
Another option is to use a prepaid credit card, also known as a secured credit card. Secured credit cards allow you to deposit money that you can borrow against, just as with a credit card. These cards are generally not recommended for traveling because the deposit limits are a bit low (around $200 to $300). 
That's not a lot of money to work with when you're on vacation. Plus, the main purpose of a secured credit card is to help you build credit — not to spend money that exceeds your credit limit.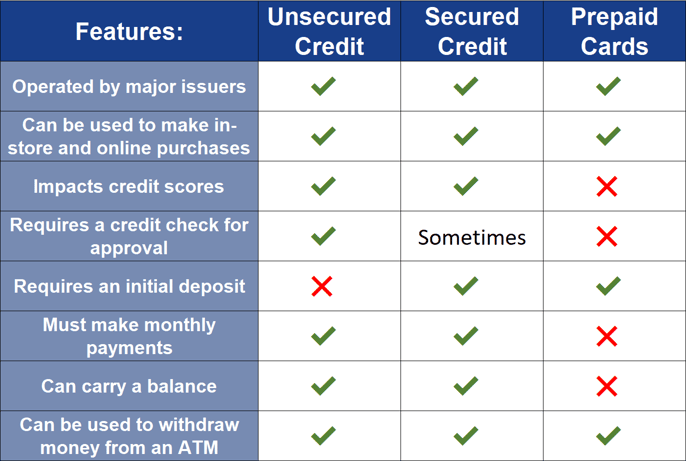 That said, prepaid travel cards are worth it if you're looking to manage your money safely and avoid overspending. Just make sure you budget carefully for your trip and add extra money to the card for unexpected expenses. Consider electronic transfers to fund your card or use a free card loading option to avoid cash reload fees.
Compare the Best Prepaid Debit Cards For Vacations
There are tons of options to choose from when considering the best prepaid debit cards for vacations. Compare features and narrow down what you're looking for most in a prepaid card. If you're traveling out of the country, check to make sure the prepaid card doesn't charge a foreign transaction fee. 
Use this guide and check out our reviews on the top prepaid debit cards for updated information and card terms. Once you settle on a prepaid debit card option, you'll be able to enjoy your vacation knowing that your money is safe, easily accessible, and you won't accidentally overspend during the trip.
Advertiser Disclosure
CardRates.com is a free online resource that offers valuable content and comparison services to users. To keep this resource 100% free, we receive compensation for referrals for many of the offers listed on the site. Along with key review factors, this compensation may impact how and where products appear across CardRates.com (including, for example, the order in which they appear). CardRates.com does not include the entire universe of available offers. Editorial opinions expressed on the site are strictly our own and are not provided, endorsed, or approved by advertisers.