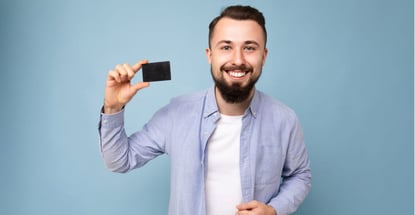 Free prepaid debit cards look just like regular credit cards and enjoy the same level of acceptance. But you can use them without a credit rating or bank account (or any financial institution account).
If all that sounds good to you, check out our review of the best dozen.
Free Prepaid Debit Mastercards
Mastercard is a card issuer and the second-largest payment network behind Visa. Its logo graces dozens of the best credit, debit, and prepaid cards. All Mastercard prepaid debit cards offer Mastercard ID Theft Protection™, a free service that alerts you to suspicious activity.
Here are three of the very best Mastercard prepaid debit cards:
Another feature these cards offer is Mastercard rePower®, which lets you instantly add funds to an eligible Mastercard prepaid card at participating locations.
Free Prepaid Debit Visa Cards
Several top prepaid debit cards carry the famous Visa logo, representing the world's largest payment network. You can use these cards online and in person to pay bills, add funds, and make purchases wherever Visa debit cards are accepted.
This trio represents the best free prepaid Visa debit cards:
These cards free you from nasty overdraft fees, and you can get them without worrying about your credit score since no credit check is required. In addition, Visa's Zero Liability Policy protects you against lost, stolen, and fraudulently used cards.
Free Prepaid Debit American Express Cards
American Express, a payment network and card issuer, offers cards with a unique blend of prestige and value — and these prepaid debit cards are no exception. Whether you opt for the groundbreaking Bluebird Card or the feature-laden Serve Cards, you won't find a better prepaid account anywhere. 
Here are our choices for the best prepaid American Express cards:
These Amex prepaid cards give you free direct deposit, free online bill pay, and free fraud protection. What's more, you can withdraw your money without a fee at over 30,000 MoneyPass ATM locations nationwide.
Free Prepaid Debit Cards For Kids & Families
A prepaid debit card for families can give your kids an excellent introduction to money management. These cards are under parents' control but give minors a certain amount of financial autonomy without worrying about debt or overdrafts.
These cards connect to accompanying mobile apps that provide additional features. Among them are automatic allowances, easy funding from family and friends, and parent-paid interest.
The best examples of free prepaid debit cards for kids and families are:
These prepaid debit cards give parents full visibility into how their kids use them. Parents can also instantly lock and unlock these cards when necessary.
Can I Get a Prepaid Debit Card For Free?
Prepaid debit cards are usually available for free when you sign up online. However, prepaid cards charge various fees for the services they provide, such as:
Purchasing or activating a card at a retail location. Typically, this is a one-time fee of about $3.
Plan fees in the form of a flat monthly fee (about $5 to $10 per month) or a per-use fee of around $1.50.
A cash reload fee at specified locations or via a mobile banking app.
Money transfers, such as those made to a PayPal account.
Having a low balance or account inactivity 
Cash withdrawals from ATMs, cash reload locations, and financial institutions. The ATM fee may not apply to in-network ATMs.
Declined transactions
Replacement or custom cards
This is not a complete list of possible fees. The fee amounts you'll pay depend on how you use the card, and several fees are avoidable, including a monthly fee or per-use fee. 
It pays to spend some quality time reviewing a card's fee schedule in the cardholder agreement. In fact, you should read the entire cardholder agreement before signing up for the card.
How Does a Prepaid Debit Card Work?
If you have ever used a debit card linked to your savings or checking account, you're already familiar with most of the concepts involved in the workings of a prepaid debit card. The difference between a bank (or other financial institution) debit card and prepaid debit cards is their funding:
The money in your bank account funds a bank debit card.
A prepaid debit card is funded by the money you deposit into the card's account — no bank account is needed.
The two card types share certain features:
No credit score is required.
No credit is offered — you can spend only the amount in your account. However, some cards may provide a small purchase cushion (~$10) to handle minor overdrafts.
Purchases and cash withdrawal transactions are immediately deducted from the account balance.
No overdraft fee (except for accounts with a purchase cushion that goes unpaid).
No late payment fees.
Both types of cards are accepted by the same merchants.
Do not affect your credit score nor credit history.
Some similarities exist between a prepaid debit card and a secured credit card in that a secured credit card is backed by your cash deposit. The difference is that you don't deplete a secured card's deposit by using the card — you are using credit instead.
Occasionally, you'll hear the term "prepaid credit card" to refer to a prepaid debit card. But a prepaid credit card is a misnomer which really shouldn't be used.
You can sign up for the prepaid cards in this review for free. You can use the cards to withdraw money without an ATM fee if the ATMs are in-network. 
What Is the Best Prepaid Card With No Fees?
The Bluebird® American Express® Prepaid Debit Account is the best prepaid card because it generally has the fewest fees. For example, the card offers free in-network ATM withdrawals, free direct deposits, free online bill pay, and free cash reloads and transfers at Walmart.
The card charges for:
New cards obtained from sources other than online
Adding funds at designated locations
Using out-of-network ATMs
Transferring cash via Ria® or a bank transfer
The list of fees you don't pay is much longer and includes:
No activation fee
No monthly or annual fees
No online purchase fee
No fees for sending money, spending money, withdrawing funds, or inquiring about account information.
Another standout feature of the Bluebird card is the use of subaccounts to give minors 13 or older their own card, but under parental control for funding and spending. A primary Bluebird account holder can designate up to four subaccounts.
The Bluebird Mobile App offers various features that allow you to track your balance in real time, receive low-balance alerts, collect direct deposits up to two days early, and freeze the card for free.
Using a prepaid debit card is simple: You buy the card, fund the card, and use the card to charge purchases. You can also use the card to make cash withdrawal transactions and transfer money to third parties or to your other accounts, including a bank transfer. 
Merchants widely accept prepaid cards. Here's how you use them to make an in-store purchase:

As of late, some prepaid cards are incorporating a tap-to-pay feature for added convenience.
Some payment terminals may ask whether you are using your card for a debit transaction or a credit transaction. Don't let these labels confuse you — what they really mean is:
Debit transaction: You enter a four-digit PIN code to verify your usage of the card.
Credit transaction: You sign your name on the terminal or sales slip.
The merchant is usually charged a larger transaction fee for a credit transaction, even though no credit is involved in this case.
Some prepaid cards offer rewards, although generally not nearly as large as those available from the better credit card offerings. Moreover, the fee structure of prepaid cards can be somewhat more elaborate than those for debit or credit cards.
Can I Add Money to a Prepaid Card Online? 
A prepaid card differs from a gift card in that it is a reloadable prepaid card — you can't reload a gift card the way you can a reloadable prepaid card. You usually have more than one way to add money to a prepaid card. Unless you reload the card online, expect to pay a fee for the privilege. 
Retail locations: You can add money to your prepaid spend card by sauntering into a designated reload location (for example, a Walmart store) and plunking down cash, a check, or money order. 
Reload packs: You can purchase a reload pack from designated locations and then do a debit card transfer (online or via an app) from the pack to the prepaid card. 
Transfers: An online debit card transfer allows you to move money to your prepaid card from another one of your accounts, including those at banks, as well as your Venmo or PayPal account.
Direct deposits: You can have your employer or a government agency directly deposit money into your prepaid card account. Typically, direct deposits are free and shave two days off the waiting time to receive funds.
MoneyGram/Western Union: You can use Western Union Reload+ to reload your prepaid card at an agent location. If you prefer, you can transfer money at a MoneyGram agent location or kiosk.
Mobile check deposit: You can use your mobile app to scan and transmit a check to reload your card.
The prepaid card's fee schedule will detail how much each reload method will cost. 
For example, one of the highly rated cards in this review charges nothing for direct deposits and standard mobile check loads. But it does charge fees for expedited check loads (2% to 5% of the check amount, minimum $5) and some money transfers.
What Is the Highest Limit Prepaid Card?
Our friends at DoughRoller rate the CashPass Prepaid Visa Debit Card and the NexsCard Prepaid Visa Debit Card as the two prepaid cards with the highest credit limits at $20,000. 
The CashPass card imposes fraud prevention restrictions: a $5,000-per-day spending limit, a $10,000-per-day day reload limit, and a $920-per-day ATM limit. You'll pay $2.50 for each ATM withdrawal, $2.00 for each PIN transaction, and a $2.00 reload fee for each reload. 
There is also a $3.95 inactivity fee when you don't load or unload funds within 90 days and a $1.00 charge to pay a bill electronically.
The NexsCard fraud prevention restrictions are somewhat lower, as are its fees. 
Several of the reviewed cards offer a $15,000 limit, including:
As to why you may want to load $15,000 or $20,000 onto a prepaid card, we imagine that there are several valid reasons, especially if you are wealthy. 
You may need that kind of money to pay for a big-ticket purchase or an expensive lifestyle, but whatever the reasons, it's good to know that high limits are available when you need them.
Do Prepaid Cards Require a Bank Account?
They do not. In fact, that is one of their strongest selling points because many people choose to use them as an alternative to a bank account. Many folks have reasons to avoid banks, ranging from little disposable income to fee-phobia to raging against the machine. 
Checking accounts can and do charge high fees for overdrafts and insufficient funds. If you've ever been burnt by this kind of fee, you may be a good candidate for a prepaid account instead. 
If you choose carefully, you'll be able to get a low-cost prepaid card that may save you hundreds of dollars annually relative to the fees you may pay for a checking account.
Whatever your reasons for avoiding banks, a prepaid card gives you the convenience of a debit card without a checking account.
Another option is to open a share account at a credit union. These are usually less expensive than bank checking accounts, especially when it comes to items like overdrafts. Also, a credit union savings account may pay more interest than its neighboring banks do. 
Are There Drawbacks to Prepaid Cards? 
Prepaid cards are not all rainbows and unicorns. Perhaps their biggest drawback is that you can't use them to establish or build your credit score. Your prepaid card activity is not reported to the credit bureaus and doesn't figure into the calculation of your credit score.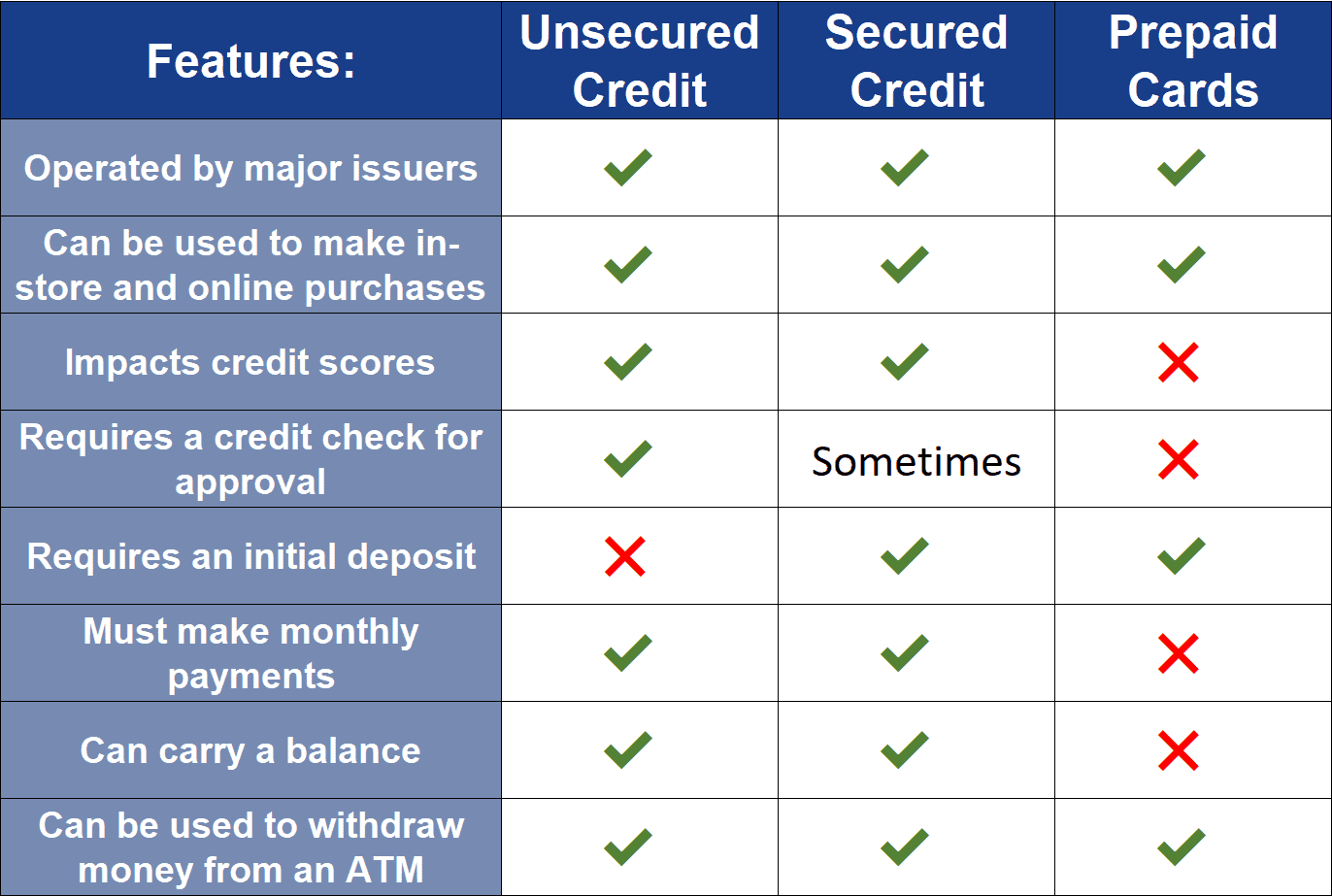 Of course, you may already have a high credit score and don't care about the opacity of your prepaid card activity. Or you may have a low score and still not care. 
Another drawback of prepaid cards is that, with a few exceptions, they generally don't offer rewards, though a few Netspend cards offer Payback Rewards that are tailored to your card usage. A rewards credit card usually offers more significant benefits than even the most generous prepaid cards.
Compare Free Prepaid Debit Cards Online
There are many reasons to like free prepaid debit cards. You can use them to get most of the benefits offered by a checking account without any overdraft fees. And you can use them as you would a credit card to charge purchases without paying interest or late fees. 
To make it easier for you to compare competing prepaid debit cards, we've included links to their websites where you can find all the details, including costs. Simply click on APPLY NOW and you'll be on your way to a simpler, less costly alternative to a bank or credit card.
Advertiser Disclosure
CardRates.com is a free online resource that offers valuable content and comparison services to users. To keep this resource 100% free, we receive compensation for referrals for many of the offers listed on the site. Along with key review factors, this compensation may impact how and where products appear across CardRates.com (including, for example, the order in which they appear). CardRates.com does not include the entire universe of available offers. Editorial opinions expressed on the site are strictly our own and are not provided, endorsed, or approved by advertisers.