Video games have come a long way. Once considered a recreation for kids, video games are now a billion-dollar industry that drives much of the world's entertainment economy. And our list of the best credit cards for gamers shows the financial industry wants to tap into that market, too.
Entertainment is a big part of what these cards reward. Whether it's cash back for your purchases or bonus points for category spending, these cards show that Mario isn't the only person in the video game world who can collect and save coins.
Rewards | Savings | Students | Retail | PlayStation | Bad Credit | FAQs
Best Rewards Card for Gamers
The Discover it® Cash Back card offers bonus categories each quarter that pays a substantial cash back percentage — and nearly every quarter includes a category where you can buy games. Discover also commonly offers an introductory APR on purchases for new cardmembers.
1. Discover it® Cash Back
This card is currently not available.
This card has the capability of providing massive savings beyond those you get with your regular video game purchases. With bonus rewards categories that include gas stations, grocery stores, and restaurant purchases, you can earn bonus cash back for just about all your spending, up to the quarterly maximum. See card page for details.
Best Instant-Savings Card for Gamers
The Capital One SavorOne Cash Rewards Credit Card offers cash back on entertainment purchases. The fine print lists video rental stores as a cash back option.
We all know there aren't many of those around anymore, but you'll find that video game specialty stores — such as GameStop or retro game stores — fall under the bonus category.
Earn a one-time $200 cash bonus after you spend $500 on purchases within the first 3 months from account opening
Earn unlimited 3% cash back on dining and entertainment, 2% at grocery stores and 1% on all other purchases
No rotating categories or sign-ups needed to earn cash rewards; plus cash back won't expire for the life of the account and there's no limit to how much you can earn
0% intro APR on purchases for 15 months; 15.49% - 25.49% variable APR after that
No foreign transaction fee
No annual fee
| | | | | |
| --- | --- | --- | --- | --- |
| | | 15.49% - 25.49% (Variable) | | |
Capital One will also reward you if you're a regular spender. As a new cardholder, you'll qualify for a signup cash bonus after you meet the spending minimum on new purchases within your first three months with the card.
Best Student Card for Gamers
The Discover it® Student Cash Back card makes those late-night gaming sessions less expensive — thanks to the card's impressive bonus cash back in categories that include Amazon.com. Plus, you'll earn statement credit for maintaining a set GPA level.
3. Discover it® Student Cash Back
This card is currently not available.
Bonus categories must be activated each quarter, but all other purchases still qualify to earn cash back at a reduced percentage rate — see reward details above. With a low APR and friendly introductory terms, it's also attractive to those who want the benefits of a robust rewards program without breaking the bank on interest payments.
Best Retail Card for Gamers
If you're a regular Amazon shopper, you can expect the same savings you're used to — with the added perk of cash back for your purchases.
4. Amazon Prime Rewards Visa Signature Card
The Amazon Prime Rewards Visa Signature card offers 5% cash back at Amazon.com and Whole Foods Markets as well as 2% cash back at restaurants, gas stations, and drugstores. All other purchases earn 1% cash back.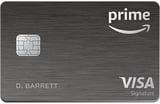 5% cash back at Amazon.com and Whole Foods Markets
Receive a $60 Amazon.com gift card upon approval
Variable APR, depending on creditworthiness
No annual card fee, but an annual Prime membership fee applies
You'll instantly receive a $60 Amazon gift card when approved for the card, which essentially pays for a game of your choice. The card offers these perks with no annual fee or other hidden charges.
Best Card for PlayStation Gamers
The card touts itself as a perfect fit for techies and gamers.
5. PlayStation® Visa® Credit Card
New PlayStation® Visa® Credit Card members receive a $50 statement credit when they use their card on direct.playstation.com within 60 days of opening their account. Cardholders also receive 5X points on all PlayStation Store purchases and on all other PlayStation and Sony products.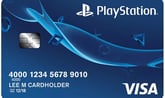 5X points on all PlayStation Store and PlayStation and Sony products
Receive a 50% statement credit on a 12-month PlayStation Plus membership
No annual fee
You can redeem the points you earn for VIP experiences, games, accessories, and other electronic gear from Sony.
Best Card for Gamers with Bad Credit
If you have less-than-perfect credit, the Secured Mastercard® from Capital One can give you the spending power of a credit card that allows you to buy games and other items online to improve your gaming experience.
No annual fee
Unlike a prepaid card, there is regular reporting to the 3 major credit bureaus
Accepted at millions of locations worldwide
Make the minimum required security deposit and you'll get an initial credit line of $200. Plus, deposit more money before your account opens to get a higher credit line
Access to an authorized bank account is required to make your $49, $99 or $200 refundable security deposit
Be automatically considered for a higher credit line in as little as 6 months with no additional deposit needed
To qualify, you'll need to submit a refundable security deposit of either $49, $99, or $200 (based on your credit history) to secure your $200 credit line. You won't pay an annual fee for the card and Capital One will refund your security deposit when you close your card account, as long as your balance is paid.
Be Wary of These Popular Cards for Gamers
If you're a regular gamer, you've likely visited a GameStop or Best Buy. Maybe you're a regular at one of these locations and buy all your games, consoles, and accessories from the retailer.
You may be inclined to think those regular purchases make the store's credit card a no-brainer for your wallet. But think again.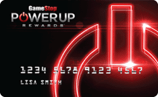 Although it's one of the most popular destinations for new and used games and consoles, GameStop shouldn't be on your credit card must-have list. The GameStop PowerUp Rewards Credit Card is a closed-loop card, meaning you can only use it at GameStop locations.
It has a high APR, as most retail cards do, and you'll only earn $5 in rewards for every $250 you spend. This is equivalent to a 2% cash back card, but considering you can only earn and redeem rewards at GameStop, you're much better served using a cash back card that allows you to earn rewards everywhere you shop.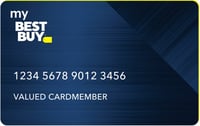 The My Best Buy Credit Card, on the other hand, offers solid rewards. With 5% cash back (6% for certain loyalty members), this card can be a good choice — but only if you pay your bill in full and on time every month.
That's because the high APR — over 29% for some cardholders, based on creditworthiness — is substantially greater than those of most other cards. If you tend to carry a balance from month to month, you can quickly find your gaming purchases costing far more than you expected. This card is only recommended for gamers who never carry a credit card balance.
Which Credit Card is Best for Gamers?
One way to level-up your gaming experience is to maximize your cash back options. This will help reduce the overall cost of your games, consoles, and accessories, and increase your ability to purchase the newest games as soon as they're released.
The Discover it® Cash Back card allows you to do all of that. You'll receive two-fold rewards with this card. If you leverage the bonus spending category, you can earn more cash back on your purchases — not just video games.
Just remember the card's bonus rewards categories will rotate and must be activated each quarter, and there is a quarterly maximum on rewards earned.
So, while this card may not promote itself specifically to gamers, there aren't many cards on the market that increase your buying power as this card can.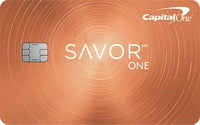 If you want to receive an ongoing 3% back on your gaming and entertainment purchases, the Capital One SavorOne Cash Rewards Credit Card is a solid option. Plus, you'll receive an instant cash bonus when you meet the minimum spending requirement in your first three months with the card.
So, if you have your eye on the newest game console, you may be able to achieve the bonus in a single swipe and save significantly on your new toy. If you're a PlayStation loyalist, the new PlayStation® Visa® Credit Card may be a great choice, especially if you're a PlayStation Plus member.
Can You Use the PlayStation® Credit Card Anywhere?
Yes, you can — and you can earn rewards for your purchases. Not only does the card offer 5X points on purchases at the PlayStation Store as well as on PlayStation and Sony products, but you'll also earn 3X points when you use your card to pay your mobile phone bill and 1X points on all other purchases.
Sony obviously designed this card for avid PlayStation fans, as you can only redeem your rewards points for Sony and PlayStation products and experiences. You'll also get 50% back as a statement credit when you use the card to pay for a 12-month PlayStation Plus membership and make at least $3,000 in total purchases within a year.
You also receive a 10% statement credit on PlayStation.Vue, PlayStation.Music, and PlayStation.Now memberships.
Every 100 points equal $1 in Sony Rewards and you can redeem your points for PlayStation games, consoles, downloadable content, subscription services, Sony electronics, movies, music, and experiences. You can use the points through the Sony Rewards portal, which offers all of these options, plus several more rotating special offers for cardholders.
And, since this is a Visa-branded credit card, you can use it at any location that accepts Visa cards — which is just about everywhere.
How Do You Take Advantage of Credit Card Rewards?
Credit cards offer varying rewards options that include, but aren't limited to, cash back, points, and loyalty programs.
Cash back is just as it sounds. You get a percentage of each purchase back as either cash or a statement credit.
This essentially lowers the price of your purchase and makes your games, consoles, and accessories more affordable. Cash back works everywhere and will allow you to purchase more games and downloads — or you can save the money to purchase any other items or services you choose.
Points work in different ways. You can earn and save your points to redeem them for cash back, travel rewards, or merchandise credits and gift cards. Points have varying values, depending on how you choose to redeem them, but offer more options.
Loyalty programs work very much like the PlayStation Rewards structure on the PlayStation® Visa® Credit Card. They are tied to a specific brand, as is the case with this card and Sony.

With the PlayStation® Visa®, you'll earn a set number of points on every purchase. You can redeem these points for games, consoles, accessories, downloadable content, experiences, and more.
The type of rewards that work best for you will depend on what you want from the card. While the PlayStation card offers tremendous point potential, you're limited to only redeeming those points with Sony. If that's all you care about, then it can be a great choice.
To make the most of your rewards, you need to know where you earn maximum value and use the card accordingly. With any rewards card, be sure to pay the balance off each month, so the interest charges don't negate the rewards you earn.
Play Your Way to Free Rewards & Perks
Video games aren't just for kids. The pastime is just as popular with adults as is evident in the number of games, loyalty programs, and even credit cards promoted to the older demographic.
If you play your cards right and use one of the best credit cards for gamers, you can keep playing without the fear of overspending or accruing high finance charges. That's like getting an extra life when it's about to be game over.
Advertiser Disclosure
CardRates.com is a free online resource that offers valuable content and comparison services to users. To keep this resource 100% free, we receive compensation from many of the offers listed on the site. Along with key review factors, this compensation may impact how and where products appear across the site (including, for example, the order in which they appear). CardRates.com does not include the entire universe of available offers. Editorial opinions expressed on the site are strictly our own and are not provided, endorsed, or approved by advertisers.