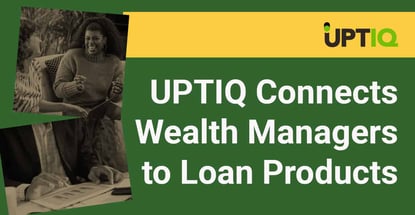 Our experts and industry insiders blog the latest news, studies and current events from inside the credit card industry. Our articles follow strict editorial guidelines.
In a Nutshell: UPTIQ connects wealth advisors and their clients to a complete set of financial services products, providing greater access to holistic wealth management. The company helps advisors protect assets under management (AUM), grow client wealth and produce added revenue. UPTIQ's Financial Intelligence Platform transforms investment experts into financial heavyweights by using data analysis and AI to accurately match, curate and achieve top financing solutions for their clients.
When it comes to loan origination and serving clients' needs, financial advisors typically have to get creative and manually shop around for the best options.
Financial advisors can be presented with any number of challenging situations, whether it's to help a client finance their child's tuition, purchase a vacation home, or acquire a working capital loan for a business.
These advisors may call any available loan officer. But because financial advisors are not lenders, they don't know which lenders are best suited to solve their client's financing problem or offer their clients the most favorable terms.
Liquidating investments costs five to seven times more than financing, which accounts for lost earnings and capital gains taxes. So for clients who prefer not to tap into their investments, there needs to be a better way.
For Snehal Fulzele, the solution was to be discovered through platform development. UPTIQ, which was previously branded as Cion Digital, is a company that brings embedded finance solutions to wealth managers and commercial loan brokers to help them serve their small and medium-sized enterprise customers.

UPTIQ's Financial Intelligence Platform allows wealth advisors to collaborate with lenders and their clients throughout the loan origination process. This enables wealth advisors to confidently identify superior loan products for their clients.
Taylor Adkins, Chief Product Officer at UPTIQ, said he was eager to help the company build technology that could fill the gap between wealth and retail banking. UPTIQ's platform enables financial advisors to work with banks to better serve their mutual clients.
"Our background of building origination and underwriting platforms for lenders made it easier for us to solve that problem on behalf of advisors," said Adkins.
Solving Lending Problems Through Platform Technology
The UPTIQ Financial Intelligence Platform uses an innovative technology that allows wealth advisors to protect and grow their AUM by offering loans to finance purchases, liquidity, and working capital. The platform achieves this by combining data analytics and AI to match clients to loan products based on their specific goals and preferences.
UPTIQ has already signed up a number of top lenders, including Celtic Bank, Credibility Capital and Bank 34 that have made their lending solutions available on the platform.
"We're using all of this intelligence that we're building into our platform to match a client to the right products, to curate the right providers, to integrate, and to automate fulfillment down on the other end," said Adkins. "We're doing all of this to turn the advisor into a superhero by taking all of this intelligence and putting it at their fingertips."
All advisors have to do is click a button, and UPTIQ does all the heavy lifting while making them look fantastic to their client.
When borrowers join the loan platform, they start by filling out a needs assessment that helps UPTIQ get a better understanding of the loan product and amount required. The assessment also provides UPTIQ with the credit and financial profile of the borrower and other relevant criteria that UPTIQ uses to curate loan offers from its network of lenders.
The process then goes through Loan Offer Curation by matching the borrower to the right lenders based on the borrower's needs and anticipated use of funds, and the lender's minimum credit requirements, ideal borrower characteristics and the lender's participation preferences.
The application process is seamlessly integrated with leading Loan Origination Systems (LOS) and underwriting platforms, so the loan application and documentation are instantly submitted and digitally transmitted.
Offering Holistic Services to Wealth Managers
UPTIQ also plans to offer financial advisors access to deposits, alternative investments, and insurance, which helps them convert their guidance into actualized plans. The goal is to provide more holistic services that can help financial advisors grow their businesses and encompass more than traditional wealth management.
With holistic advice now becoming a hot-button topic, UPTIQ looks to make the most of its services.
"To be successful, you have to be able to provide holistic advice that goes beyond stocks, bonds, ETFs, mutual funds — that center lane stuff. You have to be able to provide advice around alternatives, insurance, and deposits," said Adkins.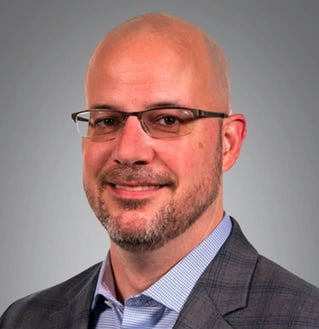 In terms of where UPTIQ fits in the lending space, the company exists somewhere in the middle by providing value for three primary personas in the transaction process — helping the adviser, the advisor's client, and the lender.
UPTIQ creates intrinsic value on each side. It solves the financial advisor's problem by enabling them to help their client achieve a financial goal.
And for the lender, UPTIQ curates high value relationships so they aren't just getting the borrowers they want, but they are also getting relationships they can expand upon for other deposit products.
The support structure around the advisor can also be viewed as UPTIQ's potential customer. Broker dealers, aggregators, and consolidators are part of UPTIQ's client base as well because, in many cases, they are manually doing for their advisor partners and clients what UPTIQ is doing with its software.
They become the support structure that an advisor can rely upon when a client needs a loan. The challenge these broker dealers have is exactly the same, except they have more manpower to pick up the phone and make more phone calls.
"We're supporting them as well, by giving them an infrastructure that enables them to support their RA clients more effectively," said Adkins.
Potential for a Strong Impact on the Marketplace
Since UPTIQ comes from the banking and lending space, its network has been able to fairly quickly achieve a critical mass in terms of early adoption by lenders.
The company has also seen an eagerness among traditional banks to serve the wealth market.
"That's really powerful if you think about your typical community and regional bank who doesn't have an investment or brokerage service within their umbrella," said Adkins. "And then if you think about your typical registered investment advisory firm, putting those two together is a really powerful thing because they don't really compete."
UPTIQ now has an opportunity to create an environment where both wealth managers and banks and lenders are more effectively serving mutual clients. Adkins said that's really powerful, and the platform is receiving recognition on both sides.
Some of that has been propelling the company's success on the lender side.
UPTIQ has brought its early adopters aboard to pilot the company's technology and provide feedback. This helps UPTIQ ensure that what it's delivering not only has the best intelligence within the system, but offers something an advisor will actually want to use.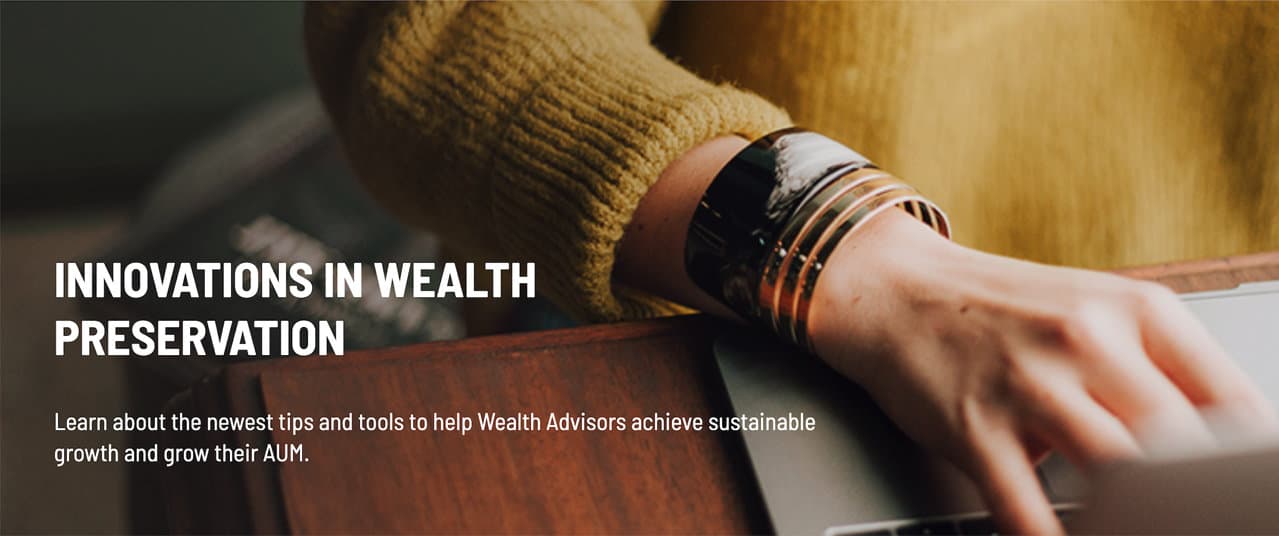 Going forward, UPTIQ has identified multiple adjacent products and opportunities to solve similar problems, like how advisors can ask the right questions to understand which product they need to position to their clients.
UPTIQ is looking strong prospectively as Adkins projects that, starting with a handful of early adopters, the company is expected to be processing $2 billion to $3 billion in consumer and commercial loans within the next year.
"We're anticipating a high degree of loan volume and a high degree of fulfillment with our lender partners as well," said Adkins.