Our experts and industry insiders blog the latest news, studies and current events from inside the credit card industry. Our articles follow strict editorial guidelines.
In a Nutshell: The Hydrocephalus Association is on a mission to find a cure for hydrocephalus and improve the lives of those impacted by the condition. Hydrocephalus is a chronic, neurological condition caused by an abnormal accumulation of cerebrospinal fluid (CSF) within cavities of the brain called ventricles, resulting in pressure on the brain. The condition, which is treatable, affects millions of people around the world. The Hydrocephalus Association works to raise awareness about the condition and funds research to provide better treatment options and eventually a cure.
While in her early 30s, Morgan should have been enjoying the best years of her life. Instead, she was going to every doctor she could find to look for an explanation to the sudden onset of the debilitating symptoms she was experiencing.
Morgan had extreme nausea, headaches, body aches, dizziness and neck stiffness. But after sitting in an emergency room hallway for four hours, Morgan left with just a Tylenol.
After her symptoms advanced to seizures and memory loss, one doctor ran the tests necessary to finally discover what was going on: Morgan had hydrocephalus. Hydrocephalus is a chronic, neurological condition caused by an abnormal accumulation of cerebrospinal fluid (CSF) within cavities of the brain called ventricles, resulting in pressure on the brain.
Morgan finally felt like someone was listening to her. Her doctors put her on medication to see if it would ease the symptoms, but after a year, Morgan decided her best option was to have surgery.
While there is currently no known way to prevent or cure hydrocephalus, there are three life-saving treatment options that require brain surgery. With early detection and appropriate intervention, the future for many is promising. Morgan had surgery to insert a shunt into her brain to drain cerebrospinal fluid in October 2020. She said recovery has been a battle ever since, but without her own research and relentless questions, she may have never found relief.

The Hydrocephalus Association works to help people like Morgan every day. Hydrocephalus affects 1 million people in the United States alone, and many don't even know they suffer from the condition.
Hydrocephalus is the most common reason for brain surgery in children. Some 400,000 infants and children around the world develop hydrocephalus every year. With treatment requiring brain surgery, those in developing countries often do not have the access and resources available to seek help and often do not survive.
The most often used treatment is implanting a shunt in the ventricular system of the brain to divert the cerebral spinal fluid (CSF) to another part of the body. Unfortunately, this treatment fails in children 40-50% of the time within the first two years.
"The challenge is that while shunts are life saving devices for many people, they may result in complications," Diana Gray, Hydrocephalus Association President and CEO said. "It is not uncommon for someone with hydrocephalus to have multiple brain surgeries, and sadly, I know individuals who have endured 130 brain surgeries, and that's just not okay. We need better treatment options and this is what we are working to achieve."
Creating Awareness of a Condition Affecting Millions
Founded in 1983 by the parents of children with hydrocephalus, the Hydrocephalus Association (HA) is the nation's largest and most widely respected organization dedicated to hydrocephalus. HA funds high-impact research, provides support and educational resources for patients and caregivers, and advocates on behalf of the hydrocephalus community on key policies and legislation.
Since 2009, HA has invested over $13 million in cutting-edge research, making the organization the largest non-profit, non-governmental funder of hydrocephalus research in the United States. Further, those investments have resulted in HA-funded scientists and clinical networks going on to receive federal government funding resulting in a return on investment of $58M.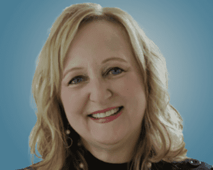 One of the most misdiagnosed or underdiagnosed forms of hydrocephalus is Normal Pressure Hydrocephalus (NPH). Those with NPH often struggle with memory and mobility issues that can mirror the symptoms of dementia, Alzheimer's Disease or Parkinson's Disease which leads many doctors to misdiagnose the condition.
NPH is a treatable form of dementia, which comes as a relief to families who receive an initial Alzheimer's diagnosis. The association said patients who have with the symptoms of NPH may see a reversal of their symptoms following treatment if the diagnosis is made early enough. HA dedicates resources toward raising awareness of the condition to patients and doctors. It is estimated that there are more than 800,000 people in the U.S. with treatable NPH.
"We believe there are many people that could benefit from treatment, but unfortunately, not every individual presenting with dementia receives the proper diagnostic testing that could lead to an accurate diagnosis and treatment," Gray said.
Developing Treatments for All Ages
The advancements in diagnosis and treatment in infants mean that more will survive their hydrocephalus diagnosis. Unfortunately, even with successful treatment, some will experience cognitive and neurodevelopmental challenges, as well as other comorbid conditions like spina bifida, cerebral palsy, and epilepsy.
Treating hydrocephalus in adulthood, however, may present different challenges. The association said there are not many providers who want to treat hydrocephalus in adults. HA is working on getting more adult providers interested in providing lifetime care for hydrocephalus patients.
The Hydrocephalus Association encourages connecting people with hydrocephalus with others living with the condition and their caregivers who can provide support given their shared experiences.
The association holds a national conference every other year or families to meet experts in the field and discuss the latest advancements in treatments. The next HA CONNECT, national conference on hydrocephalus, will be held in the summer of 2024.
Finding a Cure for Hydrocephalus
Advancements in research around improved treatments are encouraging, but the Hydrocephalus Association's ultimate goal is to find a cure. The association said it has funded $13 million toward research efforts.
The funds support innovative science through its competitive awards programs, the three research networks that are supported, and the HAPPIER patient powered registry which enables patients to help scientists by sharing their journey in a safe, deidentified database.
With the association's help, funded scientists and networks have received more than $58 million toward prevention, treatment and cure research through larger foundations and federal government granting mechanisms like the NIH and the Department of Defense research programs.
There is optimism in the progress for a cure as well. There are several labs testing different drug compounds to treat or prevent hydrocephalus.
One effort the association said it is particularly excited about is using a drug to regulate the CSF in the brain. Other scientists are looking into ways to prevent hydrocephalus after brain bleeds with drug compounds. All of these efforts are currently being investigated in animal models.
The Hydrocephalus Association's Adult Hydrocephalus Clinical Research Network (AHCRN) is currently conducting a study to demonstrate the successful treatment of shunting in patients with NPH. The pediatric research network, the Hydrocephalus Clinical Research Network (HCRN) is investigating the long-term outcomes of shunting versus using an ETV/CPC procedure. Both trials mentioned are NIH-funded and randomized controlled trials.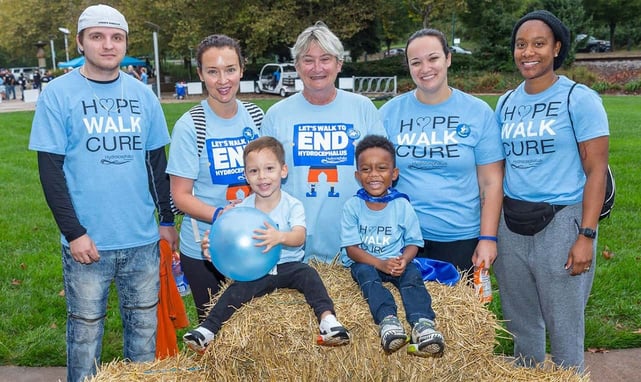 The association is 100% reliant on the contributions it receives, as all of its funding comes from individuals, foundations and corporations.
Anyone can donate to enhance the Hydrocephalus Association's mission using a credit card, card rewards, and even cryptocurrencies. While the association's site does not natively support donations from credit card rewards, cardholders can use their card and convert their rewards to a statement credit.
All of the money the Hydrocephalus Association receives goes toward funding its support, education, advocacy and research programs, supporting staff to make sure they receive proper education in the latest advancements in the field, and creating critical awareness programs.
"Let's change the future of hydrocephalus," Gray said. "Our mission is to find a cure for hydrocephalus and improve the lives of those who are impacted."