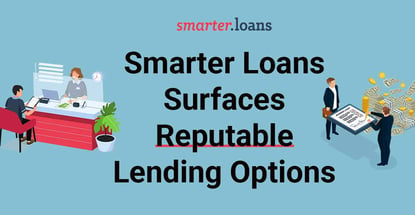 Our experts and industry insiders blog the latest news, studies and current events from inside the credit card industry. Our articles follow strict editorial guidelines.
In a Nutshell: Smarter Loans is an independent lender comparison website that compiles verified information on financial companies. Users can search among Smarter Loans' 60 lenders for loan options in several categories including personal loans, home equity, auto, and commercial financing for small business funding. The company is part of the emergence of non-bank lenders now joining the market. Smarter Loans plans to introduce technology upgrades that will enhance centralization and enable pre-qualified offers fed electronically through an API from multiple lenders.
Smarter Loans is Canada's number one platform where consumers review loans of any type and discover and compare lenders.
The company launched in 2016 and has roughly 40,000 users per month engaging on the website to find deals. Those who go to the website can obtain loans from a database of 60 lenders that work with Smarter Loans.
Vlad Sherbatov, President of Smarter Loans, summarized his company's website as a place where people can view all the different loan options that are available in the country without having to complete an application.

Users are free to explore the available lenders and their profiles to see the products they offer, their terms and conditions, and their qualification requirements.
Borrowers can make informed decisions about which lender to work with and then either proceed to apply with them directly or go through Smarter Loans' website, which will do the matchmaking and connect the borrowers to the appropriate providers in the network.
"We work with 60 lenders, and a lot of them are competitors with each other. But they all love what we do, and they love the overarching mission that we have that goes beyond just getting a loan," said Sherbatov.
The whole idea of creating Smarter Loans was to develop the most convenient and easiest way — hence making it smarter — to get a loan in Canada.
"It's supposed to be the best way to get a loan, but it's also the most informed way to get a loan in the country. And that's why we're called Smarter Loans," said Sherbatov.
The Benefits of a Marketplace Approach
Smarter Loans' approach has been to just display everything in plain and simple language. And by working with the top financial companies, everyone is essentially sharing the same objective of moving the industry forward. Ultimately, it's about giving others faith and trust, and gaining back the same in the industry as lenders.
"Our job as somebody in the middle, as the marketplace, is to facilitate that [trust]," said Sherbatov.
"We attract borrowers because we have such an abundance of information in the financial industry. And then we attract lenders, because we have so many people that are using our website that are looking to learn about loans."
Smarter Loans provides an added layer of convenience because the borrowers don't have to do all the work by themselves. As part of the pre-application process, Smarter Loans can analyze user financial profiles, scan its network of lenders for prequalified offers, and then generate a short list of companies that are a great fit for each borrower.
There's no need for borrowers to scan through 60 different lenders. They can just pick the ones they like, and then Smarter Loans will facilitate through its proprietary technology and the API connections built between the different lenders.
Smarter Loans has a library of video-recorded interviews with the CEOs of its partner lending companies. The purpose of that is to instill confidence in borrowers as opposed to simply going to a website, filling out a form, and then being told they will receive $10,000 in 24 hours.
"People are very skeptical of that because they don't know what is happening behind the scenes," said Sherbatov. "They don't know who they are actually going to be dealing with, and if they can trust that company. That is how it's been our approach in the middle. And that is how we differentiate ourselves in the marketplace."
The Impact of Emerging Non-Bank Lenders
While the United States market has experimented with different technologies, fintechs and the like, Canada has been traditionally conservative with opening up its market. But Sherbatov said there have been some major shifts within the lending markets in Canada over recent years.
"We have here something called the Canadian Lenders Association, and they started in 2016. At that time, there were maybe 10 different companies in that association," said Sherbatov. "I was just at their event last month, and we exhibited at that event. There were over 500 attendees, and most of these attendees were representing new types of financial institutions."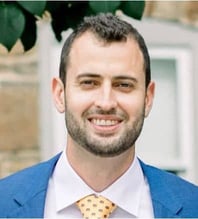 Sherbatov said that the attendees included fintech companies, vendors that are specialized in data development for open banking and API integration. "This technology has propelled things forward, and that has brought with it new types of companies and new entrants into the field," said Sherbatov.
Even the major banks in Canada have taken the position of investing and collaborating with these new types of FinTech startups because they understand — and the market has proven — that people need more options.
As technology moves forward, companies can now have more ways of analyzing a borrower beyond their basic credit profile. Instead, companies can analyze a borrower's whole financial picture so they understand what types of products are suitable for each borrower.
Sherbatov said it is just a matter of creating, marketing and executing on that promise and delivering those products to those individuals.
He also noticed that, as new companies have come into the play, they are all investing money into spreading their message. Canadian TV commercials and radio currently advertise many of these new types of neo-banks and digital-only platforms.
"When all that money from different sources goes into the marketplace, people just keep hearing about it more and more," said Sherbatov. "It just overall alleviates some of those fears that perhaps used to be there 10 years ago and people are much more willing, as a result, to utilize these products."
A Guide For Responsible Lending and Borrowing
Part of Smarter Loans' mission from the beginning was to promise its visitors that if they are dealing with a lending company through the website portal, then those visitors can have confidence in knowing that the lenders have been reviewed and received Smarter Loans' seal of approval.
"We have a team that researches the industry very well, and any lender that is listed on our website has to meet certain parameters in order for them to be enabled on our website," said Sherbatov.
Those parameters include having lenders provide total transparency on their websites. Smarter Loans will review their website and contracts and ensure the lenders have very clearly outlined their fees, conditions, or any kind of terms that are in fine print.
Any eligible lender will need to have at least a two-year track record as well.
On Smarter Loans' website, visitors can see a detailed profile about each lender when clicking on their logo. Each profile includes the head office, contact information, email address, company history, and everything about the products and services. Smarter Loans also includes FAQs on each lender and customer reviews as well.
Smarter Loans is looking forward to improving its capabilities with technology upgrades that are currently in development.
Even though each individual lender may have the ability to electronically deposit funds into a borrower's account and process the application, there is no central hub where people can access the plethora of lenders.
Once Smarter Loans' upgrades are rolled out, borrowers will have access to enhanced centralization and gain pre-qualified offers fed electronically through an API from multiple lenders.
"We feel like this will be a real change, and we refer to it as the future of borrowing," said Sherbatov. "With this technology upgrade, it's going to create a great experience for the borrower to access all of their financing options."
"It's going to create a great experience for the lenders because now they can get really high quality funded deals as opposed to just sorting through low converting, high volume of leads. And for us, it means that we're doing our job, which usually means that we're going to get more borrowers and more lenders and more deals done," he said.