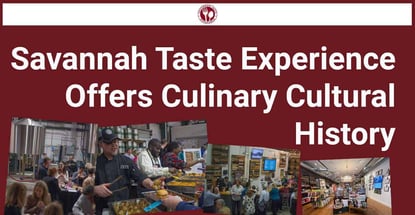 Our experts and industry insiders blog the latest news, studies and current events from inside the credit card industry. Our articles follow strict editorial guidelines.
In a Nutshell: At Savannah Taste Experience, food is more than fuel for getting through the day. It's a window into the cultural history of a place where the past intersects with the present in endlessly entertaining ways. For card rewards enthusiasts, that means guided and private food tour experiences that are as informative — even intellectual — as they are sensory. Visiting Savannah is a way to connect with a vital part of American history. Savannah Taste Experience transforms the city's food culture into connections that click at the most memorable level.
Once upon a time, the vibrant Georgia city of Savannah didn't exist, and the coast was a source of sustenance and identity for native peoples. Spanish explorers, then British colonists with enslaved people from Africa, transformed the timelessness of the land into something more transitory yet somehow still connected with that deep past.
That was the beginning of the Savannah locals and travelers know today as a cultural center with a history whose complexity is a source of interest and pride. After all, British Georgia started as a debtor colony, and Savannah's port status encouraged dynamism of all sorts and even a certain level of nonconformity.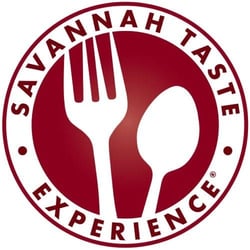 Along the way to modern times, Savannah became a melting pot both figuratively and literally through its food. Card rewards enthusiasts are among those who have discovered Savannah's rich culinary history, and many consider a visit to Savannah and its environs incomplete unless food culture stands center stage.
Visitors and many locals connect with Savannah's past, present, and future through Savannah Taste Experience, the city's flagship food-tour provider. At Savannah Taste Experience, walkable food tours are relaxing and delicious, but they also provide sustenance for the brain.
Director of Retail and Marketing Ashton Greene said that's by design. In a world where everyone loves shrimp and grits (for good reason), there's more than enough room for food tours in Savannah that celebrate the city's richness in ways people don't necessarily expect.
"We're very good at probing our cultural connections through the different types of food in Savannah and how they came to be here," Greene said. "The port has always brought an international flavor to town, and it's very cool to learn how all cultures influence our foundation of classic southern flavors."
Sample Iconic Dishes in Storytelling Settings
The people have spoken, and they agree with Greene's contention. With a booking office and marketplace located in the heart of the North Historic District on West Broughton Street but always only a click or tap away online, Savannah Taste Experience is far and away the most popular food tour provider in the city.
It's a labor of love started in 2012 by brothers visiting the city with their families. They realized the need and have been working diligently to ensure visitors and locals come away satisfied and more broad-minded about how Savannah came to be.
Greene said the differentiator is that Savannah Taste Experience truly focuses on food and its connection to history, and doesn't treat food as an adjunct to something else.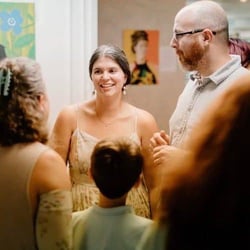 "We're not a haunted pub crawl or a dessert tour," Green said. "We are here to introduce people to meals of southern-inspired and international Savannah foods."
The experienced and passionate team does that through storytelling. Foodies who understand that dining is about more than eating will appreciate how tour guides offer bites of history at tour stops to make each taste come alive.
That means appreciating but going beyond shrimp and grits, fried green tomatoes, and Southern fried chicken, as delicious and emblematic as those staples are. Although at first glance, Savannah may seem a quintessentially classic Southern destination with a strong British heritage and monuments in the squares, there's a lot more to it than that.
"When there's a Latin dish on our tour, we connect with the Spanish who settled in the area before we ever were a city," Greene said. "We truly take a deeper dive into the far distant past but also celebrate the present cultural vibes in Savannah."
Tours Hit the Hotspots in Different Ways
If you've never visited Savannah, you should know there's a lot to take in, which makes booking one or more tours through Savannah Taste Experience ideal for sampling the city's diversions in a structured way.
Savannah Taste Experience keeps its tour sizes to an intimate 12 persons. The most popular tour and an excellent choice for first-timers is the First Squares Food Tour, which explores some of the Historic District's oldest squares. Offered seven days a week at lunchtime, First Squares is a family-friendly foray into Savannah's culinary highlights.
"It explores the city market and the west side of the Historic District downtown — River Street is included in there as well," Greene said. "It's a mix of really funky southern-inspired food and things that tie back to the far history of Savannah, including local honey."

The First Squares tour offers enough food to serve as lunch. If you're interested in something more eclectic, try the Port City Food Tour, which covers more of the east side of town during lunchtime on Wednesday through Sunday.
"That one goes back to how our status as an international port city has influenced our food culture," Greene said. "It's a more off-the-beaten-path tour in some of the city's residential areas."
If you're more into Savannah's party culture, the Walktails & Bar Bites Happy Hour Tour runs Thursday through Saturday. It works within the city's open container tradition to introduce participants to local cocktails and delectables. Starting again in January 2024 after a hiatus is the Southern Fried Expectations Food Tour, which blasts directly into Southern comforts and fried classics.
There's something for everyone, which is why Savannah Taste Experience often books far in advance.
"We definitely show the breadth Savannah has to offer," Greene said.
Walk in the Footsteps of History and Support the City
There's a lot to be said for Savannah as one of the most walkable tour destinations you'll find, and Savannah Taste Experience reinforces that notion through all its tours.
The city's British heritage, which links English, Scottish, and Irish roots, is everywhere. Savannah wouldn't be the city it is today without the contributions of enslaved people. And there's a prominent Spanish influence and an increasing appreciation of the area's profound pre-European native history.
"Even though our beautiful monuments are from a certain period, we want all parts of our past to shine," Greene said.
Savannah is in the American South, so summer presents its share of weather challenges for visitors — to put it mildly. But it's a year-round destination, easy to get to by air and auto, and Savannah Taste Experience is always open and welcoming.
The team emphasizes customer feedback and reviews, which the founders still monitor themselves. It continually stands ready to work with restaurant partners to refine the customer experience and bring additional value to each tour.
"We look at our reviews every single day to make sure people are having an amazing time," Greene said. "And we continue to receive positive reinforcement through constant booking out of tours, repeat customers, and people from around town bringing their families."
The restaurants appreciate it, too. To be sure, Savannah Taste Experience is a promotion engine for some of the area's most exemplary establishments. But it pays for everything its customers consume and acts as a partner in maintaining and extending the city's image.
It's a triple-win scenario for the company, the city, and visitors, including card rewards travelers, who come away wiser about Savannah's fascinating history and permanently dazzled by what its restaurateurs can do.
"We couldn't be more appreciative to be a visible, active part of our community," Greene said.