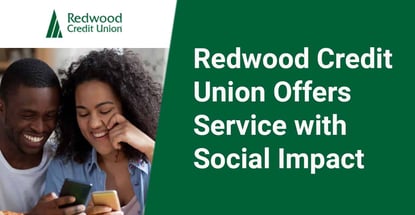 Our experts and industry insiders blog the latest news, studies and current events from inside the credit card industry. Our articles follow strict editorial guidelines.
In a Nutshell: A credit union must be doing something right when it grows from seven members and a few hundred in deposits in a shoebox to the largest in California's North Bay region. Redwood Credit Union offers a complete product/service suite in eight North Bay counties including San Francisco with an underlying social impact mission reaching out to members, team members, and communities. Comprehensive card and lending services emphasize greater access and opportunity for members at all financial stages. Inclusion is also the watchword for its community commitment, which its more than 830 employees embody as a core credit union value.
Redwood Credit Union is the largest credit union in California's North Bay region and the 41st in the US as of 2023. But its current status belies its modest beginnings.
Redwood started in 1950 as the Sonoma County Employees Credit Union with a deposit base so small it could fit in a shoebox. It operated in the Sonoma County Auditor's Office in Santa Rosa for almost two decades before it opened its first branch.
The credit union assumed its current name in 1982 when it merged with the Santa Rosa Public Employees Credit Union. It broadened membership eligibility to Santa Rosa residents in 1989.

Then its relatively slow growth pace began to gather momentum. Assets grew from $100 million to $500 million in the 1990s, the credit union instituted a series of membership expansions starting in the late 1990s, and it reached $1 billion in assets in 2004.
With more than 70 years of service under its belt, Redwood now manages more than $7.6 billion in assets on behalf of more than 430,000 members throughout Sonoma, Marin, Napa, San Francisco, Mendocino, Lake, Contra Costa, and Solano counties.
More than 830 team members help members with a full suite of products ranging from savings and checking to home and auto loans, credit cards, small business, and insurance services. Redwood also operates an auto dealership to make car purchasing as seamless as possible for members and the public.
Chief Administrative and Risk Officer Mishel Kaufman said the secret to Redwood's emergence is the team's dedication to the credit union philosophy of people helping people.
"Those early days were about members bridging loans to help Sonoma County workers make ends meet between paychecks," Kaufman said. "People helping people is just part of who we are."
Card Offerings Match Multiple User Profiles
People helping people at Redwood starts with products and services, with its credit card products leading the way. SVP of Community and Government Relations Matt Martin said Redwood prides itself on offering personal and business credit cards to suit any financial situation or need.
"We've built our card products to serve the needs of specific segments of our membership," Martin said. "Each product has unique benefits and features to suit any financial situation."
For example, on the personal side, members use Redwood's Visa Signature card to maximize rewards and access premium benefits while paying off monthly balances. The card offers 1.5 reward points per $1 with no annual fee and no balance transfer or foreign transaction fees.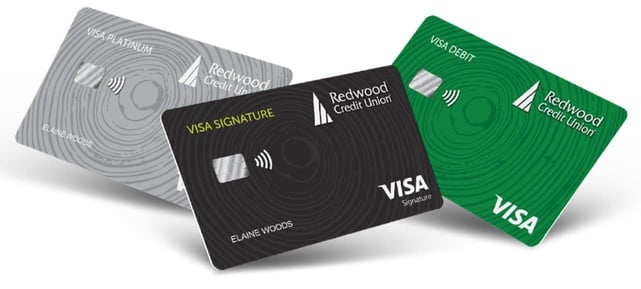 The Visa Platinum card, which offers one point per $1, is for earning rewards while saving with a low rate on monthly balances. The Visa Credit Builder card also offers a point per dollar in rewards, but Redwood usually issues it on a secured basis with a savings account for collateral. It's for members looking to build credit from scratch or rebuild after a setback.
The Business Debit card is for business members who want access to their business checking account and can be used in conjunction with the Visa Platinum card for those who want to maximize business purchases and earn rewards.
"I have a daughter who just graduated from UCLA with no credit history, and she's in the process of getting a Credit Builder card," Martin said. "It's a product we're particularly proud of because it helps people make a financially smart start."
Kaufman concurred. "Championing financial well-being is important to us," she said.
Loan Products Encourage Wider Financial Access
That commitment to championing financial well-being goes well beyond the credit cards Redwood offers. For example, Redwood offers second-chance checking accounts for members locked out of financial access at other institutions through past missteps.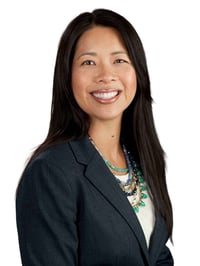 Meanwhile, the credit union's personal loan offerings include a Share Secured Loan product that leverages assets in a savings account, money market account, or certificate to help secure a loan for debt consolidation and other mission-critical uses.
The Share Secured Loan has a term of up to 120 months and carries no annual fee. It's easy to apply online and access funds the credit union automatically deposits in the member's preferred account.
Home equity loans and lines of credit offer additional flexibility to members. Home equity lines offer the ability to borrow what you need up to your credit limit, where the rate and payment amount can change. Home equity loans are best when you know how much you need to borrow, where the loan rate and payment doesn't change. Both carry up to 85% combined loan-to-value with no closing costs for loans up to $200,000.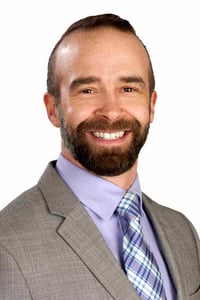 Homeownership offers the best way for most consumers to accumulate sustainable wealth, and Redwood proudly also offers a diverse mortgage lending portfolio with products to support first-time homebuyers and mortgage refinances in addition to the credit union's home equity line of credit.
"We know qualifying for a mortgage loan can be challenging," Kaufman said. "We do an extraordinary job of helping people make it work through our HomeAdvantage program, where we connect members with realtors to give members back a portion of the realtor's commission when they purchase a home."
Moreover, Redwood's home loan solutions are fee-free, with the credit union paying up to $15,000 to cover loan costs. The program has returned more than $1 million to members.
"This is huge," Martin said. "It helps members to save as much as possible to make homeownership a reality."
Committed to Communities with a Human Touch
Vehicle lending is also a big part of what Redwood does because affordable transportation is critical to people's financial well-being. Along with its vehicle lending business, Redwood's auto dealership exemplifies the credit union's commitment to service.
Hassle-free pricing draws customers, but the dealership does it all, helping customers find the new or used car that meets their needs. Redwood also helps members sell their vehicles and accepts trade-ins, meeting people where they are during the purchasing journey and making the experience quick and easy.
"We've done that because buying a car is typically one of the worst consumer experiences people have, and we wanted to do it the Redwood way," Martin said.
Redwood's impact extends beyond products and services to financial education for members and the public.
"It's essential that when we talk to members about a credit building or lending product, they've internalized the four pillars of financial well-being: save, spend, borrow, and plan," Martin said. "It's even in our purpose statement about how we inspire hope and elevate the financial well-being of our communities, one person at a time, through good times and bad."
There are copious online resources, many facilitated by a partnership with financial fitness provider BALANCE. But Redwood also puts boots on the ground, with 163 team members dedicating more than 350 hours to deliver more than 110 financial education presentations to 4,000+ community members in 2022.
Those stats point to another Redwood commitment to maintain and grow its branch presence, so members always see a friendly face when they need assistance.
"We're not going anywhere — we have 21 branches and plans for future branch openings," Kaufman said. "Our plan is to continue meeting people where they are and positively impacting the lives of our members, team members, and communities."