In a Nutshell: When travelers have a few hours to spend in a city during a layover, the last thing they want to do is drag their luggage around. That dilemma gave one traveler an idea after he convinced a sympathetic shop owner to temporarily store his bags. His concept evolved into Nannybag, a network that resolves a common baggage storage problem. Nannybag partners with hotels, restaurants, and businesses in more than 500 cities to give card rewards travelers and other adventurers a respite from carrying their luggage on layovers.
Credit card rewards travelers are known for being ready for adventure anywhere they land — including airports where they have extended layovers.
But many quickly realize they can't get very far with their luggage in tow. That can keep travelers tethered to the terminal instead of exploring a new city for a few hours.
That's the problem Nannybag creatively solves. Nannybag is a luggage storage network that gives travelers on layovers a convenient and safe place to store their bags. It's easy for users to log on to the Nannybag website or mobile app and quickly find local storage providers — or plan storage strategies for future trips.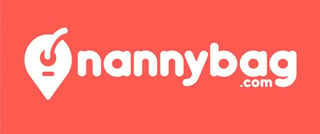 Matthieu Ballester, the company's co-founder, encountered the same dilemma when he checked out of his accommodations in New York City and had seven hours before his flight home to Paris.
He wanted to enjoy a final few hours in the city but dreaded bringing his bags along for the ride. It wasn't just the hassle of lugging them around but also the fear they could be lost or stolen that inspired him to find a solution.
He asked around and found a shop owner willing to store his bags in a back room until he was ready to leave for his flight. That's when the idea for Nannybag was born.
"Matthieu was lucky that he found a shop where the owners traveled a lot themselves," said Nannybag Content Manager Rahima Ahamada. "He knew what it's like to be frustrated and unable to see what a city has because bags were getting in the way."
Price Transparency Attracts Frequent Travelers
Ballester and Nannybag CTO Samir Senouci first launched their startup in Paris as a person-to-person storage network. Initially, people would sign up and agree to share luggage storage space in their homes.
Soon, however, the company pivoted to a business partnership model. Hotels are prominent Nannybag partners, but the service also works with restaurants, specialty retailers, and even co-working spaces to turn luggage storage into a simple experience for card rewards travelers. Nannybag has a growing network of more than 10,000 locations in 500 cities in the EU, Asia, Australia, and North America.
The more a person travels, the more Nannybag can fill an important travel niche. Nannybag has storage locations near train stations, airports, monuments, and other places.
That's where the consistency of Nannybag's business partnership model offers a significant advantage. Card rewards travelers in more than 500 cities pay essentially the same per-bag fee for the same service.
"What people appreciate most about our service is that it's easy to use," Ahamada said. "And they enjoy the flat rates."
Booking is location-based and straightforward for anyone who's ever made a reservation online. The fee varies according to the local currency but is always around $6 per piece of luggage per day.
"Many of the things that make the traveling experience easier are not necessarily affordable," Ahamada said. "We want to make sure that our service is accessible to as many people as possible."
Protocols Ensure Safe Storage and Insurance Protection
Nannybag pivoted to business partnerships to ensure the service is reasonably priced and safe for both travelers and merchants.
"Our founders anticipated the trend toward less luggage storage in airports and train stations," Ahamada said. "For example, there are only about 16 train stations in all of France where you can find storage — for security reasons."
In addition to offering a fixed price per bag, Nannybag insures all bags against damage or loss. Some of its locations are even available 24/7 and each Nanny follows strict security protocols.
Storage areas must be in a separate, dedicated space that can be locked. And for added protection, Nannybag wraps each luggage item in a biodegradable security seal designed for one-time use. Each bag has a unique code attached that allows the traveler to track the bag.
Watch on
That means card rewards travelers can rest assured that their bags are safe as they explore.
"If a shop owner has vacant space, but it's not in a room dedicated to storing luggage, then they won't be able to become a Nanny," Ahamada said.
Traveler identity is also carefully controlled. Nannybag partners establish the identity of all individuals who may want to handle stored bags. Those identities are documented when bags are dropped off and reconfirmed at the time of pickup.
"Say you're traveling with your partner, and they are doing something else when you drop off your luggage," Ahamada said. "Your partner can pick up those bags only if you arrange that with us in advance."
Use Layovers to Discover and Support Small Businesses
Many times, the experience of temporarily storing luggage with Nannybag becomes personal. With so many nannies in so many cities, travelers on layovers often seek out the same shops or restaurants that are also Nannybag partners.
In addition to generating additional revenue for its partners, Nannybag also creates foot traffic that often results in direct business. Travelers gain a bit of local flavor and may even get to know frequent nannies.
"We work with some very small gift shops, coffeehouses, and artisanal retailers, and you can choose based on proximity," Ahamada said. "Often, you have so many options that you might as well choose a shop that offers something you're interested in."
"Some card reward travelers who frequent the same cities as part of business or leisure trips will build relationships with small businesses that work with Nannybag. Those interactions humanize the experience," said Ahamada.
Nannybag business development professionals often use a relationship-based strategy to expand the company's partnership network.
"We go around and explain the service to as many people as possible, see what they think, and find out if they would be interested in joining the network," Ahamada said.
The company also maintains close communication with its partners and listens to its users, mainly through social media channels.
"It's always good to receive feedback from people who have used our service, and we try to draw inspiration from that," Ahamada said. "We still like to think of ourselves as a community where people can just help one another."
Advertiser Disclosure
CardRates.com is a free online resource that offers valuable content and comparison services to users. To keep this resource 100% free, we receive compensation for referrals for many of the offers listed on the site. Along with key review factors, this compensation may impact how and where products appear across CardRates.com (including, for example, the order in which they appear). CardRates.com does not include the entire universe of available offers. Editorial opinions expressed on the site are strictly our own and are not provided, endorsed, or approved by advertisers.