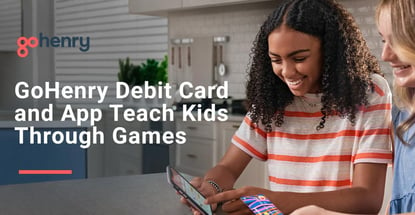 In a Nutshell: Today's consumers often spend and save in a nearly cashless environment. But card products from traditional banks don't teach kids about financial responsibility or give them access to funds in a way that's easy for parents to manage. The GoHenry debit card and app give children as young as 6 control of their own money with parental supervision. GoHenry includes fun, interactive, age-appropriate Money Mission games and helps kids learn to navigate the cashless world of the future.
Years ago, all parents had to do to give their children an allowance was to reach into their wallets. Now it's not so simple because kids generally can't use cash to purchase the game credits, music subscriptions, and other items they want.
That creates bottlenecks for parents with conventional credit or debit card products from traditional banks. Transactions for kids show up with all other spending on their parent's monthly statements, making accounting more complicated. Most financial institutions also don't have dedicated apps or card products for kids, so they don't gain visibility or insight into their spending patterns and savings goals.
When kids ask their parents to use a credit or debit card to make purchases, they may not learn the value of saving for the future or prioritizing wants versus needs. That turns money access into a request system, and sets up a negative feedback loop that is counterproductive to children achieving financial independence as young adults.
The GoHenry debit card and app solve those and other money management-related problems young consumers encounter. In a world where using cash has dropped significantly, GoHenry gives children as young as 6 a safe financial space to learn by doing while ensuring parents remain in control.
The GoHenry app also includes Money Mission games that help kids build on their skills. Children who are confident and knowledgeable about money stand a much better chance of using it responsibly when they're on their own.
"It's essential now that kids and teens have debit cards — we're clearly in a cashless society," said Dean Brauer, GoHenry Co-Founder and President. "On the other side, parents want financial literacy tools, and everyone sees a need to build the right kind of values, habits, and knowledge at the earliest possible age."
A Banking Service That Grows Along with Families
GoHenry is a pioneer in the family financial space, and it started in 2012 to solve challenges the co-founders experienced in their own families.
"We were funding our kids' online habits with our own credit cards, and that meant we were giving out more than their allowances," Brauer said. "And the kids didn't understand — it was just, 'Press a button and buy it.'"
GoHenry eliminates that dilemma by giving children their own companion app and a personalized card they can control and take pride in.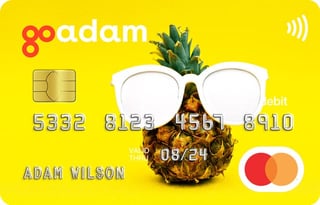 "Our role is to give children tools to experience money the way they're going to as adults," Brauer said. "It's all about the balance between boundaries for parents and freedom and independence for kids."
The GoHenry app adjusts as kids get older to help achieve that balance for every age group. It offers a child account for kids under 13 and a teen account for older children.
Features for users 13 and over include direct deposit, which means teen account holders receive their own routing and account numbers. Teens also gain access to P2P functionality so they can send and receive money directly. It also includes a more mature user interface and a different set of card choices.
"Most banks don't offer debit cards until kids are 13-plus," Brauer said. "By the time you're 13 with GoHenry, you've effectively graduated to a full-fledged bank account."
Parents still run the show every step of the way. They can control spending (with some merchant categories blocked by default in the app), set up allowances for autopay, and even post tasks that pay out upon completion.
"The product experience, features, and functions fit naturally into a family's life at all stages," Brauer said.
Money Missions: Bridging the Financial Education Gap Through Gamification
GoHenry's Money Missions content takes its app to the next level. Money Missions are gamified challenges that allow kids to earn points and badges. And parents can then view their kids' accomplishments and reward them.
"Kids learn in a gamified and interactive way about all the areas of money that are important," Brauer said. "They go through all these levels, watch videos, take quizzes, answer questions, and have a fun time doing it."
Money Missions start with the basics, including the origins of money and currency, and how banks fit into the overall economic system. From there, they learn about earning money, saving and spending, budgeting, borrowing and credit, and even investing. It also offers content to explain money safety and charitable giving.
Money Missions tailors content to different age groups, and kids can unlock new missions and levels as they grow and acquire skills and confidence.
Watch on
"It's about pairing knowledge with behavior to reinforce the right behaviors and values," Brauer said.
Parents and educators who struggle to find practical tools to teach their children financial literacy can be confident that Money Missions sets kids off on the right path.
"We've essentially created a full financial education K-12 curriculum, partnering with educators to make sure it's all on point," Brauer said.
Money Missions addresses the financial education gap and prepares more young people for success as independent consumers.
"There's one thing you don't have to convince kids to do more of, and that's gaming," Brauer said. "Our idea is to tackle the gap in a way that fits within a kid's life, and that is motivating and super fun for them."
GoHenry: Building Money Confidence in a Digital World
The digital transformation in finance has made exchanging funds electronically more efficient than using cash. Perhaps the only downside is that kids now don't have much use for a piggy bank.
But GoHenry makes up for it with a platform that now serves more than 1.5 million parents and children. Security and compliance remain top priorities and have helped GoHenry reach that level of acceptance.
"We went to market with full chip technology, and we continually update our security and risk systems, which include strong customer authentication," Brauer said. "We have risk mitigation tools to help identify suspicious attempts and unauthorized transactions, and we build rules and statistical models into all these systems to further protect our members."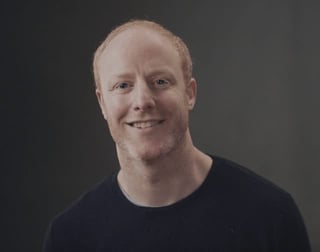 The GoHenry team includes in-house customer support staff to ensure availability via phone, live chat, and email. Those consultations — and customer feedback — are sources of inspiration and innovation. Customers can even book one-on-one chats with Brauer.
"One telling stat is that 92% of our parents say their children are more money confident since starting with GoHenry, which is amazing," Brauer said. "We also hear that going from cash-based allowance to digital removes a lot of negative friction."
Getting into a regular income flow puts kids in a position to make choices about wants versus needs, build confidence around budgeting, and set savings goals. In addition, giving a child autonomy with money pays dividends in the future.
"It's like a rite of passage, almost like a driver's license moment for kids," Brauer said. "They're young, and they're getting their first card, and they feel proud and grown up."
Advertiser Disclosure
CardRates.com is a free online resource that offers valuable content and comparison services to users. To keep this resource 100% free, we receive compensation for referrals for many of the offers listed on the site. Along with key review factors, this compensation may impact how and where products appear across CardRates.com (including, for example, the order in which they appear). CardRates.com does not include the entire universe of available offers. Editorial opinions expressed on the site are strictly our own and are not provided, endorsed, or approved by advertisers.