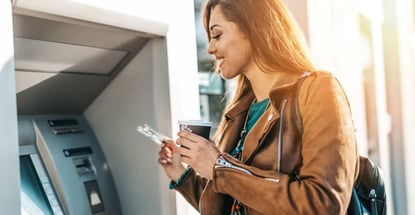 Banks typically charge you a fee when you withdraw funds from an ATM that is not in your bank's network. Add this to the numerous fees banks sometimes charge, such as maintenance fees and overdraft fees, and the last thing you need is another fee.
Fortunately, most debit cards let you avoid ATM fees when using your card at an in-network ATM. These networks have locations around the country, and an ATM locator is usually available on your card issuer's website or app, making them easy to find. But you may still have to pay an ATM fee if you use an out-of-network ATM.
Best Debit Cards to Avoid ATM Fees
No one wants to pay a fee just to access their own money. To help you avoid these pesky charges, we've compiled a list of the best debit cards with no ATM fees. Depending on the card, it may come with other benefits, such as cash back, early direct deposit, and overdraft protection. 
Consider these cards if you want to avoid ATM fees and take advantage of these benefits.
Cashback – Earn 1% cash back on up to $3,000 in debit card purchases each month
No. Fees. Period. That means you won't be charged an account fee on our Cashback Debit account.
Early Pay – Get your paycheck up to two days early with no charge
No Credit Impact – You can apply without affecting your credit score.
Fraud Protection – You're never responsible for unauthorized debit card purchases. If you suspect someone else has used your debit card without your permission, let us know.
Member FDIC
Fee-free overdraft protection
No minimum opening deposit and no minimum balance
Add cash into your account at Walmart stores nationwide
Cash access at over 60,000 no-fee ATMs nationwide
100% US-based customer service available 24/7
The Discover® Cashback Debit Card gives you access to a large network of no-fee ATMs throughout the United States. Plus, Discover's ATM finder makes it easier to find a no-fee ATM near you. In addition, there's no monthly fee, so you won't have to maintain a minimum balance or make a certain number of debit card transactions per month.
But this card's no-fee approach goes even further. For instance, it includes a fee-free overdraft protection service and no insufficient funds fees. You can even send and receive money with Zelle for free.
Your Chime Checking Account comes with a Chime Visa® debit card, no monthly fees or maintenance fees.
Avoid out-of-network ATM fees and access to 60,000+ fee-free ATMs¹ — more than the top 3 national banks combined!
Direct deposits arrive up to 2 days early.²
Disclosures: Chime is a financial technology company, not a bank. Banking services and debit card provided by The Bancorp Bank, N.A. or Stride Bank, N.A.; Members FDIC, pursuant to a license from Visa U.S.A. Inc. and may be used everywhere Visa debit cards are accepted.

¹

Out-of-network ATM withdrawal fees may apply except at MoneyPass ATMs in a 7-Eleven, or any Allpoint or Visa Plus Alliance ATM.
²Early access to direct deposit funds depends on the timing of the submission of the payment file from the payer. We generally make these funds available on the day the payment file is received, which may be up to 2 days earlier than the scheduled payment date.
The Chime® Checking Account is an online checking account that includes a Visa® debit card. With it, you get access to Chime's network of fee-free ATMs.1 Plus, you won't pay a monthly service fee, foreign transaction fee, or overdraft fee, and there are no minimum balance requirements.
Keep in mind that there may be times when you run into some fees with the Chime Checking Account. For instance, an out-of-network ATM withdrawal fee will apply. However, you can avoid these fees at any Allpoint®, Visa® Plus Alliance, or MoneyPass® ATMs located in 7-Eleven locations.
3. Brink's Armored™ Account
This card is currently not available.
With the largest no-fee ATM network on this list, the Brink's Armored™ Account is a good choice if you want as many no-fee ATMs as possible. And even if you go out of network, Brink will reimburse you for one such withdrawal per month. It's also possible to avoid monthly service fees if you maintain a minimum balance.
As its name suggests, the Brink's Account also comes with security features to keep your information safe. These include ID theft protection and purchase assurance. You can also earn cash back on debit card purchases.
Overdraft protection up to $200 with opt-in and eligible direct deposit*
No monthly fees with eligible direct deposit, otherwise $5 per month
Earn up to 7% cash back when you buy eGift Cards in the app
Get your pay up to 2 days early – Get your government benefits up to 4 days early.*
High-yield savings account, 4.50% APY paid quarterly on savings up to $5,000.*
| | | | | |
| --- | --- | --- | --- | --- |
| | | | | All Credit Types Considered |
GO2bank calls itself "the ultimate mobile bank account," and some of its features do make it stand out. For instance, you can get paid or receive government benefits early. Plus, there are no hidden fees and no monthly fees if you set up direct deposit. Without direct deposit, you may incur a monthly fee. As a Visa debit card, you're also covered by Visa's zero liability policy.
You can make this account even better by pairing it with GO2bank's other products. For instance, it has a high-yield savings account with a competitive interest rate. It also offers a secured Visa credit card that requires no credit check and doesn't impact your credit score when you apply. If you're looking to build your credit, this card could be the right choice.
Get rewarded with unlimited 1% Cash Back when you spend money in stores or online. The funds are available to add to your account as soon as the transaction settles with us, so you don't have to wait to enjoy the rewards.
Get your tax refund and direct deposits up to 2 days faster than standard electronic deposits.
You can withdraw your money without a fee at over 37,000 MoneyPass® ATM locations nationwide.
Can't find your Serve card? No need to worry – you can quickly freeze it while you look for it and unfreeze it when you find it. And for extra reassurance, know you won't be held responsible for fraudulent charges.
With Emergency Assistance, you can get select access to select emergency coordination and assistance services when you're traveling more than 100 miles from home.
Amex Offers provides a range of offers – shopping, dining, and more – from places you love. It's easy and free.
The Serve® American Express® Prepaid Debit Account is a prepaid card that has no monthly fee with qualifying direct deposits. It also comes with free ATM withdrawals at any MoneyPass ATM. There are no minimum balances with this account and no hidden fees. 
This prepaid debit card comes with additional benefits, including purchase protection, fraud protection, and roadside assistance. This is one of the best fee-free prepaid cards available.
Earn points on swipes: Earn up to 7x the points on card swipes at over 14,000 participating merchants, then redeem them for cash back in your account.
Get paid up to 2 days faster with direct deposit
Qualifying direct deposits receive fee-free overdrafts
No minimum balance fees, no overdraft fees, no bank transfer fees
Access to more than 40,000 fee-free ATMs
The Current Visa Debit is a debit card with credit card-like features. First, it earns cash back with high rewards rates at certain retailers. In addition, it lets you build your credit when you swipe your card and enable autopay.
On the banking side, there are plenty of locations for fee-free ATM withdrawals. You also get fee-free overdrafts (with qualifying direct deposits), no annual fees, and no minimum balance requirements. You can pair the card with Current's high-yield savings account.
Open an All Access Account and start spending! (Debit card not required)
Get paid faster than a paper check with direct deposit with a Netspend All-Access Account.
Shop and pay bills on the run with a Netspend All-Access Account.
Deposit Account opening is subject to registration and ID verification. Online access is required to complete registration. Terms & fees apply. Established by Pathward, N.A., Member FDIC.
The Netspend® All-Access® Account is a mobile bank that aims to make it easier to manage your money. It lets you get paid up to two days early, earn cash back offers, and add an optional high-yield savings account with a competitive interest rate.
Accessing your money isn't a problem with this card, as you can make fee-free withdrawals at MoneyPass ATMs. Another unique feature is the optional Overdraft Service, which gives you a 24-hour grace period to fund your account after an overdraft. But you'll be charged overdraft fees if you don't fund your account before the end of the grace period.
Waive your monthly fee when you direct deposit $500+ in previous monthly period. Otherwise, $5.94 a month.*
Earn 3% cash back at Walmart.com, 2% cash back at Walmart fuel stations, & 1% cash back at Walmart stores, up to $75 each year.*
Earn 2% interest rate on up to $1,000 balance in your savings account. Plus, get chances to win cash prizes each month!*
Get peace of mind with three coverage levels, up to $200, for purchase transactions with opt-in & eligible direct deposit.*
*Please see site for full terms and conditions.
Additional Disclosure: Walmart MoneyCard® is a debit card offer.
The Walmart MoneyCard® is worth considering if you regularly shop at Walmart because it earns high cash back rates on Walmart purchases. Unfortunately, cash back is capped at a low amount, but you'll be able to earn more cash back as soon as the new year starts. Your account fees will be waived if you set up recurring direct deposits that meet a set minimum amount.
Another nice feature of this account is you can earn a high APY on savings. It may not be as high as you'll see with other high-yield savings accounts, but it's still several times the national average. You can also add up to four family members for free (ages 13 and up).
Use the Travelex Money Card Mastercard® wherever you are in the world for a safe and easy way to pay.
Top up your card with your choice of 10 available currencies: British pounds, US dollars, euros, Australian dollars, New Zealand dollars, Canadian dollars, South African rand, Turkish lira, Swiss franc and UAE dirham
A great alternative to cash and traveler's checks, prepaid travel cards let you lock in rates before you travel internationally
If your card is lost, stolen, or damaged, we offer 24/7 global assistance to replace it or provide you with emergency cash
With your Mastercard Prepaid Travel Card, you can check your balance, account information, and transaction history online or by phone from anywhere in the world
The Travelex Money Card may be a good choice if you frequently travel overseas and want to avoid ATM fees. That's because this card charges no ATM fees while you are abroad. However, some ATM operators may charge their own fees, so it's worth checking those before withdrawing cash.
This card has some other features that make it stand out — again, especially for travelers. For instance, you get three months of free wifi worldwide with Boingo. Each time you top up your card, you'll get an additional three months free. You can also top up your card with currencies from several different countries.
Factors to Consider While Choosing a Debit Card
Many factors must be considered when choosing a bank account with a debit card that has no ATM fees. While potential fees are among the most important, they aren't the only thing to watch out for. Keep these in mind before making a decision:
Fees: You will want to watch for not only ATM fees but also foreign transaction fees, monthly service fees, and insufficient funds fees.
Account type: The type of account may affect whether you can use ATMs without fees. Certain checking and savings accounts typically offer some way to withdraw money for free.
Minimum balance requirements: Some debit card accounts have minimum balance requirements. You may be charged a monthly fee if you don't maintain that balance.
ATM network: You typically need to use an in-network ATM to avoid ATM fees. Before signing up, use the financial institution's ATM locator to see if there are locations near you.
Rewards: An increasing number of debit cards are starting to offer rewards, typically in the form of cash back. However, debit cards with rewards sometimes have monthly fees.
Mobile banking: Some banks and especially financial technology (fintech) companies have modern mobile apps that are easy to use. If you prefer to do your banking while on the go, see if the financial institution you're considering has a good mobile app.
Customer service and reviews: Some banks and credit unions have better customer service than others, and their reviews tend to reflect that. Read reviews before signing up to see if the financial institution is known for being easy to work with.
These are some of the most important factors to consider when choosing a debit card with no ATM fees. Minimizing fees is important, but you should also consider things like minimum balance requirements, the size of the ATM network, and rewards.
How to Maximize the Benefits of Debit Cards
No-ATM-fee debit cards can help you save money, and taking the right steps can help you make the most of these cards.
Start by choosing the right bank, credit union, or fintech company. While many of these financial institutions offer debit cards with no ATM fees, that isn't always the case. Look for an account provider that has at least one of these cards available.
Also, consider that some financial institutions have larger networks of no-fee ATM networks than others. As we saw in this article, some can have networks with as many as 100,000 ATMs in the US alone, whereas others only have 30-some thousand.
You should also ensure you are using an in-network ATM to avoid withdrawal fees. Check your financial institution's website or mobile app and learn which nearby ATMs don't charge fees.
If you don't have any no-fee ATMs near you, it may be possible to get cash back when making a debit card transaction. For example, you can often get cash back when making debit card purchases at certain retailers. This will help you avoid ATMs and stretch your budget further.
What is a Debit Card With No ATM Fees?
A debit card with no ATM fees does not charge fees when you withdraw cash from an in-network ATM. Often, these cards use ATM networks like MoneyPass or Allpoint to give customers a large network of no-fee ATMs.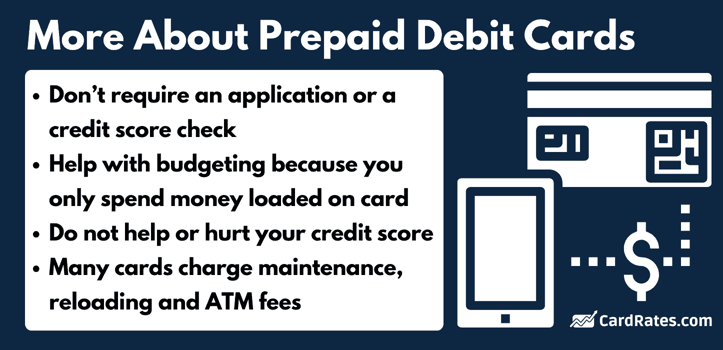 Keep in mind there can be additional fees if you go out of network. For instance, there may be foreign transaction fees when using your card while you're out of the country or even using it to make an online purchase from a foreign merchant. Or you may incur surcharge fees if you use your card to get cash in places like convenience stores.
How Do I Qualify For a Debit Card?
Qualifying for a debit card is generally a straightforward process and is usually less stringent than qualifying for a credit card. Typically, all you need to do is open a checking or spending account, and you can often do this online in a few minutes. Alternatively, you can call the bank or visit a branch.
You usually have to provide certain information when opening your account, such as your name, Social Security number, and home address. Some checking accounts also require a minimum opening deposit.
Some banks may also require a form of identification, such as a driver's license or state ID, to verify your identity. Once you have filled out the necessary forms and verified your identity, you can usually start using your account right away.
After opening your account, the financial institution may send your debit card automatically, or you may have to request it. You can expect to receive your card within seven to 10 business days.
How Do You Avoid ATM Fees on Your Debit Card?
Avoiding ATM fees on your debit card generally requires using in-network ATMs. As mentioned in this article, debit cards often come with extensive no-fee ATM networks, including the cards on this list.
To avoid ATM fees on your debit card, check your financial institution's website or mobile app for an ATM locator. Most will have a tool for finding in-network ATMs, which won't charge fees.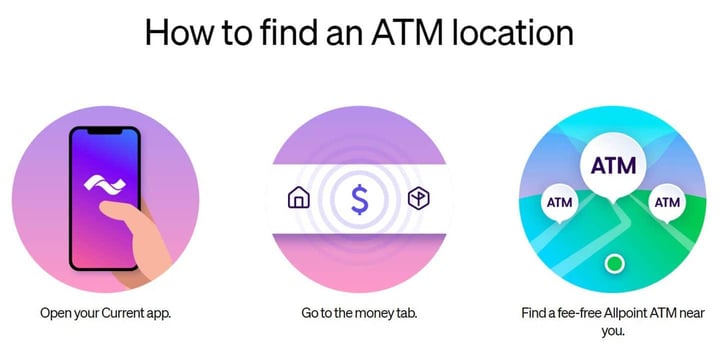 Some banks may also have partner ATMs that waive withdrawal fees. In addition, some banks offer ATM fee reimbursement.
Other places to get cash where you may be able to avoid ATM fees include retail stores, which allow you to get cash back at checkout without incurring a fee. Avoid ATMs at hotels and airports if possible, as these typically charge higher fees.
Enjoy Free In-Network Cash Withdrawals
Paying fees on your ATM withdrawals is something we all prefer to avoid. Thankfully, the cards on this list allow you to withdraw cash within a large network of ATMs that don't charge fees. Generally, you must stay in-network to avoid ATM fees.
However, some banks have an ATM reimbursement for a certain amount of ATM fees every month. If not, you can use their website or mobile app to find an in-network nearby. If none are available, try getting cash back when making a debit card purchase at a retailer in your area.
Advertiser Disclosure
CardRates.com is a free online resource that offers valuable content and comparison services to users. To keep this resource 100% free, we receive compensation for referrals for many of the offers listed on the site. Along with key review factors, this compensation may impact how and where products appear across CardRates.com (including, for example, the order in which they appear). CardRates.com does not include the entire universe of available offers. Editorial opinions expressed on the site are strictly our own and are not provided, endorsed, or approved by advertisers.