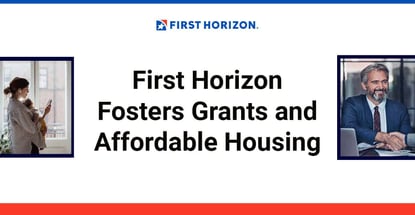 In a Nutshell: First Horizon Bank is a financial institution actively involved in community development. The bank provides grants that cater to a number of different groups, including communities in minority census tracts and first responders. First Horizon is also dedicated to creating pathways for homeownership and making it easier to secure a home loan. To assist communities with financial education, First Horizon has partnered with Operation HOPE, which provides credit counseling and free money management education.
First Horizon Bank has positioned itself as a forward-thinking financial institution with a rich past of innovation. When the COVID-19 pandemic began, First Horizon had already embraced virtual banking.
It was among the first banks in the nation to offer mobile deposits and is committed to offering advantageous community grants, opportunities for affordable homeownership and invaluable financial education.
Many banks have long and storied histories, but few have legacies that date as far back as the 19th century. First Horizon Bank began in 1864 when a businessman from Ohio named Frank S. Davis traveled to Memphis, Tennessee, to open the city's first national bank.
To develop finance rebuilding and new commercial growth, Davis established what was originally known as the First National Bank of Memphis. From there on, the bank grew, formed new partnerships and changed the company name several times.
In 2019, the banking entity was officially rebranded First Horizon Bank to better align with its business relationships.
The bank, which is headquartered in Memphis, Tennessee, has been in operation for over 150 years and has served customers throughout the Civil War, world wars, pandemics, depressions and recessions.
Today, First Horizon Bank holds over $85 billion in assets and operates more than 400 locations throughout the Southern United States.
In terms of community outreach, First Horizon Bank's EVP and Mortgage President, Nathan Vogt, said that the bank is involved in a number of activities including local CRA advisory boards, listening sessions, market councils and meetings with leadership in communities several times a year.
Vogt said these types of activities help with First Horizon's development of grants and other assistive measures.
Grant Programs for Underserved Groups
So far in 2022, First Horizon Bank has issued over $250 million in grants designed to assist homebuyers. Vogt said that First Horizon grant programs are unique in that they are based on feedback from the communities the bank serves.
"Several times you'll see banks where they're going out there doing something because of an audit finding," said Vogt. "We're not doing that because of an audit finding. We're doing that because we're really trying to strengthen the communities we live in."
Vogt described the feedback loop as proactive instead of reactive because First Horizon revises its grant programs annually, which gives the bank a more dynamic edge when compared with programs offered at other financial institutions.
First Horizon has three grants that are currently active. The newest one is the Diversity Grant that was rolled out earlier in 2022. It specifically targets people looking to buy a primary residence within a majority-minority community. A majority-minority community is defined as a census tract with a population of more than 50% minority residents as determined by the demographic median income on the Federal Financial Institutions Examination Council.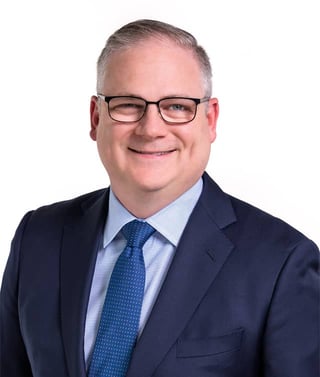 "We're really trying to increase our minority lending, which we've done a good job of over the last five years," said Vogt, whose team was recently honored by the Mortgage Bankers Association as a 2022 Residential Diversity and Inclusion Leadership Award winner.
He said the results can be seen with how First Horizon modifies and tweaks its grant programs. The Diversity Grant is the latest iteration of that process. The grant offers qualified applicants up to $10,000 for people buying primary residences.
The other two grants currently being offered are the Homebuyer Grant and the First Responders Grant.
The Homebuyer Grant provides up to $10,000 specifically targeting low-to-moderate-income borrowers. The First Responders Grant is available to people employed by sheriff departments, correctional facilities, fire departments, and the military, healthcare workers and educators. And the first responders grant offers up to $12,000 of support.
"Our team really works closely with the realtors and also the community groups to make sure people are aware that we have those programs," said Vogt.
"Many times, we'll have borrowers even coming to us that may not be aware of those grants and programs, but they're going to receive those benefits as long as they are eligible," he said.
Vogt added that not only is it key for First Horizon to use the grants and other products as an outreach to communities, it's also been an effective recruiting tool for the bank.
"If you think about where people tend to work it's within their community, and loan officers will receive most of their referrals where they live and work," he said.
First Horizon's forward-thinking grants and programs have helped the bank recruit people in areas that may not have had as much exposure otherwise.
"It not only helps us increase our minority lending, or helps us increase our low to moderate income lending, it also helps us increase our talent pool too," said Vogt.
"That's a key part of getting the word out, and it helps us attract and retain the talent that we want."
Creating Pathways for Homeownership
One of First Horizon's strong suits is that it has a very effective management team and reliable mortgage loan officers in the communities the bank serves.
Vogt is also involved in some of the housing symposiums where First Horizon meets with community leaders, loan officers who are helping the bank's clients, and also the realtors that support those same clients.
"The realtors are sometimes that first point of contact when someone's trying to buy a home whether it's a first-time homebuyer, someone that's buying low to moderate income, or those empty nesters who are just moving on to a different stage of their life," said Vogt.
There have been many reports that a large number of institutional buyers were entering the housing market during the pandemic and competing for homes on a cash basis with borrowers who have to go through the lending process. As hard as it is to believe, investor purchasing comprised nearly a quarter of all homes sold in 2021.
This was something First Horizon was aware of and one of the reasons why the bank wanted to provide more homeowner assistance. "What we're able to do is coach and counsel the individuals to get away from renting and trying [instead] to build that generational wealth," said Vogt.
"Our grants help people get into homes sooner, and this helps borrowers to grow wealth sooner and leads to sustainable homeownership," he said.
Vogt said that First Horizon's team prides itself on being able to close loans and its good reputation with realtors.
"We're able to close within 30 days when needed to make sure that [borrowers] can get in that home," said Vogt.
Education Plays a Key Role in Housing Assistance
On the education side, First Horizon Bank has partnered with Operation HOPE, a nonprofit organization that provides financial literacy empowerment and economic education to youth and adults.
This partnership enables First Horizon to provide free financial literacy workshops at participating HOPE Inside locations in Tennessee, Mississippi, North Carolina, South Carolina, Louisiana, and Florida.
The three programs that First Horizon participates in include the Banking on Our Future five-week program, the 700 Credit Score Communities workshop and the Small Business Education program.
Banking on Our Future informs students how to manage money through classes on budgeting, credit, saving and investing.
The 700 Credit Score Communities helps people improve their credit scores, and after completing the workshop, they can arrange a private session with a financial coach to receive personal insights and go deeper into money management skills.
The Small Business Education program is a 12-week course taught by HOPE Inside's small business financial coaches and focuses on business planning and learning how to develop entrepreneurial skills.
Aside from the work First Horizon does with Operation HOPE, the bank also encourages loan officers to enhance their educational training.
"For some of our loan officers—the ones that are focused on low to moderate income—our CRA loan officers have targets and goals on how much education we want them to do outside the normal home buying experience," said Vogt.
First Horizon incentivises this training by offering rewards to its CRA loan officers who have hit their housing education goals. "It's a certain number of hours that we expect them to be doing within the community from a classroom education perspective."
Once CRA loan officers hit their goals, they can attend top producer events and receive other perks.
"We put goals out there for people because we think it's so important," said Vogt.
Advertiser Disclosure
CardRates.com is a free online resource that offers valuable content and comparison services to users. To keep this resource 100% free, we receive compensation for referrals for many of the offers listed on the site. Along with key review factors, this compensation may impact how and where products appear across CardRates.com (including, for example, the order in which they appear). CardRates.com does not include the entire universe of available offers. Editorial opinions expressed on the site are strictly our own and are not provided, endorsed, or approved by advertisers.