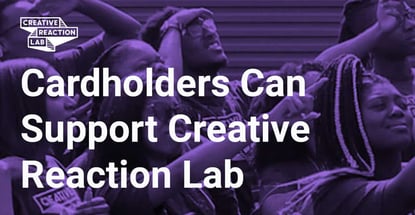 Our experts and industry insiders blog the latest news, studies and current events from inside the credit card industry. Our articles follow strict editorial guidelines.
In a Nutshell: Creative Reaction Lab (CRXLAB) has an ambitious mission to disrupt traditional design thinking, which tends to treat equitable and anti-racist processes as afterthoughts. In turn, the St. Louis, Missouri-based non-profit supports young community leaders, organizational partners, and communities to embed justice-focused practices into community redesign projects. This process, called Equity-Centered Community Design™, concentrates stakeholder expertise to improve structural issues like gun violence, food insecurity, and mental health issues.
In 2020, six young Black leaders started their journey to improve access to healthy food in St. Louis. As part of the Creative Reaction Lab's Community Design Apprenticeship Program (CDAP), the cohort spent nine months exploring barriers to healthy food access throughout the city.
Apprentices learned about underinvestment in Black communities, and then used Equity-Centered Community Design, a key philosophy used by Creative Reaction Lab, to make change. The cornerstone of this type of design is listening to stakeholders.
"Engaging with you led us to receive feedback on recipe and design ideas, history of grocery stores in the area, what interventions you would like to see within your own neighborhoods, how many resident access various food sources, how people transport themselves to obtain food and your opinions on the quality of food that is readily available to you," the apprentices wrote in a letter to residents.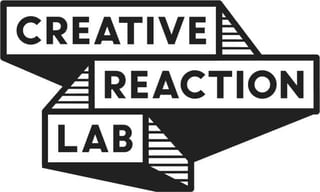 Eventually, the apprenticeship program fellows created their Blessed and Highly Flavored Food Boxes, which they delivered to locals at a neighborhood supermarket. In four hours, all of the cohort's 23 prototype boxes had been distributed.
After their apprenticeships ended, apprentices were prepared to enter the world of local racial justice. One 23-year-old was appointed executive director of a food non-profit called the St. Louis Metro Market. The Creative Reaction Lab hired another apprentice as its community organizing and healing resident. A third participant founded a non-profit honoring her brother who had died from gun violence.
"I will say the program that's had the biggest success has been our Community Design Apprenticeship Program. [T]he first year we did it in 2018, we had all Black male cohorts. They were addressing the issue of public transportation access in St. Louis or the lack of, and how that has led to continued divisions and barriers of communities of color, namely the Black community," Creative Reaction Lab's president and CEO Antionette Carroll told Hospitality Design.
Explaining Equity-Centered Community Design
The Community Design Apprenticeship Program (CDAP) is one of many programs created by the non-profit. In 2014, Antoinette Carroll founded Creative Reaction Lab in response to the murder of Michael Brown Jr. in Ferguson, another city in St. Louis county.
"His murder was the catalyst for reimagining how design can be used in different social spaces," said Dhara Shah, Creative Reaction Lab's Learning and Education Director.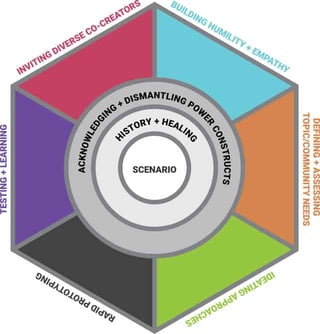 Antoinette, a former Ferguson resident, was no stranger to gun violence in minority communities. Her own brother was killed at the age of 14. So, Creative Reaction Lab's first offering was a 24-hour design lab that addressed gun violence and domestic violence that later transformed into a youth leadership model.
"Our mission grew from seeing that there was a deficit around youth leadership and education using social design to address different challenges. So, our mission is to educate, train, and challenge Black, Latinx, Indigenous young people to become leaders in designing healthy and racially-equitable communities," Dhara told us.
Since 2016, Creative Reaction Lab has worked with 1,500 young leaders and 50,000 adult learners from 36 states and 62 countries. Creative Reaction Lab offers research, case studies, and tools for moving beyond check-the-box training initiatives into practical applications and systems change.
Eventually, Creative Reaction Lab wants to become a think tank/capacity-building organization specializing in equity-centered community design.
"Our vision is to co-create a world that embraces the humanity, power and rights of Black, Latinx, Indigenous people. Strategically building on our leadership in the field of equity design, we're trying to expand the organization into a global institute of equitable design and justice," Dhara said.
Several Revenue Streams Support the Work
Creative Reaction Lab raises revenue through several major channels including philanthropic donations, fundraising campaigns, grants, and foundation support. Some of the money also comes from paid training and products created by the Learning and Education Department that Dhara oversees.
The organization's focus is on youth leadership programs, which cost money to operate. So, much of Creative Reaction Lab's revenue-generating components are used to support youth leadership programs.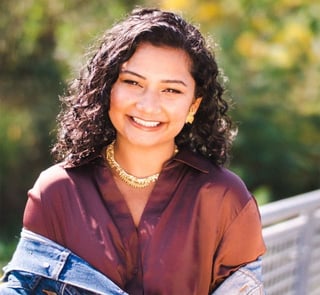 "A lot of our decisions do get made through our C-suite level in terms of where our funding goes. But at the director level, we are also responsible for managing and thinking about how we are fundraising, making sure youth are okay, and taking care of ourselves, too," said Dhara.
Organizations can boost internal DEI initiatives while financially supporting the Creative Reaction Lab. For instance, Creative Reaction Lab hosts many paid webinars and will send leaders like Dhara to host training sessions or give talks at partner organizations.
"We love donations, of course, but if there's a way that we can also partner with organizations, then they get something out of it, too. If an organization is having challenges around equity-centered work, then we can both support each other," Dhara said.
Individuals may also be able to donate their credit card mileage or points to nonprofits like Creative Reaction Lab. Some cardholders may be able to donate rewards to 501(3)(c) charities listed on the card's website. Alternatively, other financial institutions may facilitate direct points donation but will track members' monetary contributions to simplify tax preparation.
Dhara and the rest of the team are even willing to talk with potential donors or organizations about what they're seeking on their equity-centered journeys.
"We just got an organization that wanted to understand how to use our field guide a little bit better. Even something like a 30-minute phone call helps us support people and make a change in this world," Dhara told us.
Dismantling Inequitable and Oppressive Systems
In less than a decade, Creative Reaction Lab has developed a significant number of offerings for youth and adults.
One standout, for instance, is the organization's Seeds of Power Fellow. This program trains BIPOC and young Latinx people to dismantle their own lived experience around systemic inequity with Equity-Centered Community Design™.
"They get different training around cultural and racial systems thinking. So, we're putting together slide decks and learning experiences. At the same time, we're thinking about how we show care for our SOP fellows. So, we pay them, we make sure that they have food. One of our SOP Fellows is a young mom, so making sure that she has childcare available," Dhara said.
Creative Reaction Lab also works with organizations that want to develop more equitable processes. For instance, the non-profit has worked with local governments that want to redesign their city halls or include more voices in their discussions.
"We work with other nonprofits who are also trying to think about what equity looks like in the workplace. I actually did a talk at a design school on the East Coast, thinking about how traditional design thinking protects White supremacy culture," Dhara said.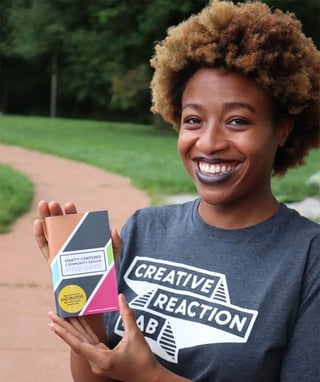 If individuals are interested in Creative Reaction Lab's work, they can start getting involved in small ways. For instance, they can download the non-profit's Field Guide: Equity-Centered Community Design, which talks about how to dismantle white supremacy culture in decision-making and planning.
Alternatively, some people learn more about Creative Reaction Lab's work by participating in a webinar, most of which cost less than $10 to attend.
"Even just downloading our field guide from our website and using it to promote the work is also helpful. Through our webinars, you can learn a little bit more about dismantling White supremacy culture in the workplace, or going beyond diversity statements and into what that practical application looks like at your organization," Dhara said.