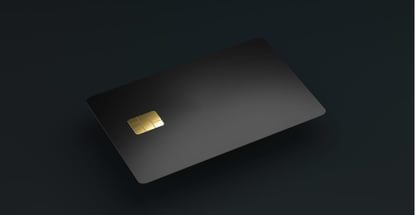 The Mastercard Black Card™ began life as a Visa card in 2008 before Black Card LLC reassigned it in 2016. Formally known as the Luxury Card™ Mastercard® Black Card™, it and the Luxury Card™ Mastercard® Gold Card™ and Luxury Card™ Mastercard® Titanium Card™ constitute the Luxury Card collection. Barclays Bank is the card issuer. 
The card may be worth the steep annual fee if you like to travel first class. But this Mastercard Black Card review reveals fierce competition from a handful of premium cards offering the luxury card experience with similar or superior benefits. 
Benefits of the Luxury Card™ Mastercard® Black Card™
The Luxury Card™ Mastercard® Black Card™ includes 24/7 luxury card concierge, free Priority Pass Select membership, and reimbursement for the Global Entry application fee, among other travel benefits.
Black Card LLC devotes much marketing effort, including an "unboxing video," to tout the metal card's physical weight and appearance. Many premium cards are metal heavyweights, so a reasonable assessment of the card's cost/benefit tradeoff should focus on its other characteristics. 
The card deserves praise for its $0 foreign transaction fee, competitive reward redemption rates, long list of travel perks, and introductory balance transfer promotion (a balance transfer fee applies). 
As a World Elite Mastercard holder, you get special deals with select vendors, discounts on movie tickets, curated experiences in more than 40 cities worldwide, and global emergency assistance.
Non-travel benefits include Mastercard ID Theft Protection, cellphone protection, an exclusive subscription to Luxury Magazine, and a mobile app. But it is the card's travel benefits that justify its annual fee.
How to Get the Luxury Card™ Mastercard® Black Card™
To get the Mastercard Black Card, you must be a US resident with a 700+ credit score. While the credit card issuer doesn't publish income requirements, it's safe to say you must be able to afford the annual fee and monthly bill payments. 
To apply online, you must provide:
Basic data about your identity (including Social Security number)
How long you've lived at your permanent address
Your monthly housing payment (rent or mortgage)
Your bank account information
Your source of income and total annual gross
The card does not offer a prequalification step. Your credit score may suffer a minor ding when the issuer does a hard credit check. The drop in score of up to five points evaporates after one year, but the hard pull remains on your credit reports for two years.
Alternatives to the Luxury Card™ Mastercard® Black Card™
The list of alternatives to the Luxury Card™ Mastercard® Black Card™ includes premium cards with sizable annual fees, including the two other cards from the Luxury Card collection.
Chase Sapphire Reserve® quickly pays for itself through its generous rewards, travel credits, lounge access, and extensive protections and conveniences. You earn Chase Ultimate Rewards points on eligible purchases. Those points gain 50% more value when you redeem them at Chase Travel. The Chase Sapphire Reserve® is one of the best credit cards you can get.
The Capital One Venture X Rewards Credit Card offers excellent benefits while charging an annual fee below that of many competitors. It ticks the boxes for lounge access, travel reimbursements, a large signup bonus, and generous bonus miles on select purchases. Other benefits include dining and entertainment perks, no foreign transaction fees, and cellphone insurance.
The Platinum Card® from American Express is a good choice for flight and hotel rewards. Its annual fee is high, but it offers lucrative perks such as credits for select hotel stays, airline and baggage fees, and digital entertainment, among other services. It also insures you against trip delays, cancellations, and lost baggage. 
The Citi® / AAdvantage® Executive World Elite Mastercard® rewards you most for purchases made with American Airlines. You can redeem your miles for flights (on American Airlines and its partners), seat upgrades, vacation packages, car rentals, and hotel stays. You can't redeem your miles for cash back or gift cards.
The Luxury Card™ Mastercard® Gold Card™ is the highest-tier option offered by Luxury Card. It charges the highest annual fee, but also offers the highest rewards and annual credits. Why choose black when you can have 24-karat gold?
The Luxury Card™ Mastercard® Titanium Card™ is the most affordable Luxury Card option. But that also means it has the lowest rewards rate and doesn't come with the annual travel credits its two siblings do. Still, it's a premium card with features that every jetsetter can enjoy.
Which Card Is the Best Alternative to the Mastercard Black Card?
Chase Sapphire Reserve® sets the pace for premium travel cards. It recently prevailed when we compared it to the Mastercard Gold Card, which is the Luxury brand's most expensive offering. 
But the Mastercard Black Card™ (MBC) costs less, so how will it perform on a cost/benefit basis against Chase Sapphire Reserve® (CSR)? Let's see:
Feature, Winner, and Notes:
Lounge Access: Tie – Both offer Priority Pass Select
Annual Airline Credit: CSR – CSR annual credit is higher
Baggage Delay insurance: Tie – CSR: six-hour delay, five-day limit. MBC: four-hour delay, three-day limit.
Cellphone Protection: MBC – CSR does not offer cellphone protection
Emergency Roadside Assistance: CSR – MBC does not reimburse roadside assistance
Extended Warranty Coverage: CSR – CSR has higher caps
Global Entry/TSA Pre-Check Credit: Tie – both reimburse equally
Hotel Benefits: MBC – MBC offers more hotel benefits
Lost Luggage Reimbursement: CSR – CSR has higher caps
Purchase Protection: CSR – CSR has higher caps
Rental Car Insurance: CSR – CSR car rental coverage is primary
Return Protection: CSR – MBC does not offer return protection
Travel Accident Insurance: CSR – CSR has higher caps
Travel and Emergency Assistance: Tie
Trip Cancellation/Delay Insurance: CSR – CSR has higher caps
Although the Mastercard Black Card's annual fee is lower than that of the Chase Sapphire Reserve®, the opposite is true when you include the cost of adding an authorized user.
Given these results, we again find the Chase Sapphire Reserve® is the best credit card for first-class travel benefits, and is one of the world's best credit cards, period.
What Are the Differences Between Cash Back, Points, and Miles Rewards?
The world is full of credit cards for every pocketbook and taste. You can get a credit card even if you have bad, limited, or no credit. You can spend nothing on annual fees and get a reasonably good credit card, but plenty of cards offer you greater benefits at the cost of a higher yearly charge.
Premium credit cards offer rewards in several ways:
Purchases: You earn rewards for eligible purchases. Some cards offer a flat reward rate on all purchases, while others offer two or more reward tiers based upon the merchant type.
Signup bonuses: Many cards offer a reward when new cardholders spend a set amount on purchases during a specified introductory period (typically three months) following account opening.
Promotional APRs: This is another popular benefit to new cardholders, consisting of a 0% intro APR on purchases and/or balance transfers for a set period after account opening. A balance transfer fee applies despite the 0% interest rate.
Redemption bonuses: Some cards enhance the value of your rewards when you redeem them for specific uses, such as the arrangements you make through the card's travel agency.
Referral bonuses: Your credit card issuer may pay you rewards when you recommend new cardholders.
Credit cards can dole out their membership rewards using three schemes:
Flat Rewards: The card pays a fixed reward rate, typically between 1% and 2%, on all eligible purchases. Flat rewards are unlimited.
Tiered Rewards: The card pays two or more reward rates, typically between 1% and 5%, on eligible purchases from designated merchant categories. Some tiers may limit the rewards available within a set period.
Rotating Rewards: A special reward tier in which the merchant category changes each quarter. You must register for each new category. Rewards are subject to quarterly limits.
Card companies cleverly apply limits on tiered and rotating rewards, so you may need a spreadsheet to figure out the best deal.
The three types of credit card membership rewards are:
Cash back: Everyone loves cash. A cash back reward is a rebate equal to a percentage of eligible purchases you charge on the card. Cards may distribute cash back redemptions as a check, gift card, statement credit, direct deposit to your bank account, or bill payment. 
Points: This is a versatile reward you can redeem for cash, travel, or to purchase goods and services. Typically, you receive one to five points (i.e., 1X to 5X points) for each dollar you spend on eligible purchases, although some tiered rewards may offer 10X or more. Some cards let you transfer points to partner reward programs. Co-branded cards may offer their proprietary points as rewards.
Miles: These are rewards you can use to pay for travel activities, such as buying an airline ticket or renting a car. Some cards offer general-purpose miles (typically in the 1X to 5X range) that you can use for airfare redemption on any airline. Alternatively, co-branded miles cards reward you with the associated airline's frequent flyer miles you can use to buy an airline ticket. Many cards do not allow you to exchange miles for cash or gift cards. 
The value of cash back redemptions is straightforward — a $1 reward is worth $1. But point and mile values may vary with a credit card's reward scheme, especially among co-branded cards where airfare redemption values depend on the carrier's frequent flyer program.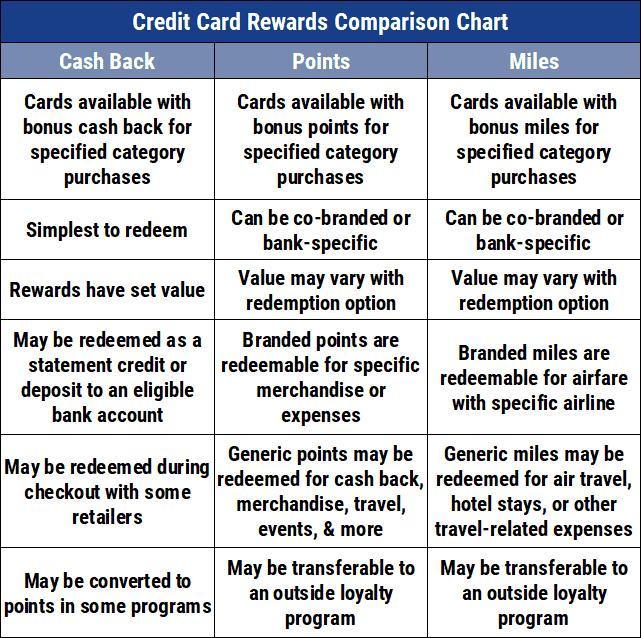 The rewards from virtually all credit cards that provide cash back or points do not expire while the account remains open. Some mileage cards require you to redeem your miles within a specified number of months or lose them.
What Is the Mastercard Black Card's Credit Limit?
As a World Elite Mastercard, the Luxury Card™ Mastercard® Black Card™'s minimum credit limit should be $5,000, although Mastercard does not enforce this. 
The forums have a lot to say about the Mastercard Black Card, but I haven't found any suggestions for a maximum credit limit. Given its characteristics, I would estimate that limits above $30,000 are rare. 
Are Black Cards Worth It?
The shiny Luxury Card™ Mastercard® Black Card™ delivers a lot of bling. The PVD-coated metallic card weighs 22 grams, almost twice that of Chase Sapphire Reserve®. You'll love the heft, but the annual fee may weigh you down, as several competitors offer better value. 
Mastercard® Black Card™ ownership isn't about value. It's about prestige. It belongs to a group of exclusive black credit cards that supposedly imbue status upon their owners. 
These cards have a reputation for exclusivity, available only to the ultrarich. Some black cards are available only by invitation, carry high annual fees, and offer five- or six-digit spending limits.
The archetype of this genre is the American Express Centurion Card. Also known as the American Express Black Card, it's not for you if you have to ask about its fees. The American Express Centurion Card serves the ever-growing population of multimillionaires who charge hundreds of thousands per year on their credit cards and demand the luxury card experience.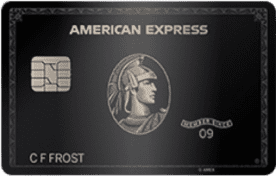 In reality, black cards don't have to be black. The JP Morgan Reserve Card contains precious metals and is available only to customers of the bank's wealth management brokerage (with a rumored $10 million account requirement).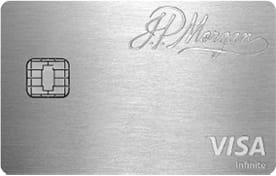 Neither of these cards offer better benefits than the Chase Sapphire Reserve® except for their extraordinarily high spending limits. In this light, the Luxury Card™ Mastercard® Black Card™ seems pale. It is not hard to get and does not routinely offer six-figure spending limits.
(Non-Monetized. The information related to JP Morgan Reserve Card was collected by CardRates.com and has not been reviewed or provided by the issuer of this product. Product details may vary. Please see issuer website for current information. Product details may vary. Please see issuer website for current information. CardRates.com does not receive commission for this product/card.)
Ultimately, choosing which credit cards to carry is a personal decision. We don't judge cardholders' motives but only seek to provide the information you need to make a knowledgeable selection. 
Consider Your Alternatives Before Getting the Luxury Card™ Mastercard® Black Card™
This Mastercard Black Card review describes a compromise between cost and benefits. Well-heeled consumers may prefer the Luxury Card™ Mastercard® Gold Card™ with its higher rewards values and annual credits. 
If you're dying to own a Luxury Card but have a frugal streak and would rather put your money in a savings account, the Luxury Card™ Mastercard® Titanium Card™ costs the least. It also delivers the least. 
If you are looking for a solid premium credit card, consider the Chase Sapphire Reserve®, Capital One Venture X Rewards Credit Card, and the other alternatives reviewed above. They favor value over dazzle. 
Advertiser Disclosure
CardRates.com is a free online resource that offers valuable content and comparison services to users. To keep this resource 100% free, we receive compensation for referrals for many of the offers listed on the site. Along with key review factors, this compensation may impact how and where products appear across CardRates.com (including, for example, the order in which they appear). CardRates.com does not include the entire universe of available offers. Editorial opinions expressed on the site are strictly our own and are not provided, endorsed, or approved by advertisers.