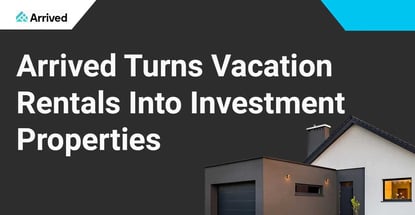 Our experts and industry insiders blog the latest news, studies and current events from inside the credit card industry. Our articles follow strict editorial guidelines.
In a Nutshell: Financial advisors say real estate should be one component of a diversified investment portfolio, but until now, that asset class wasn't easily accessible to average investors who lack the capital, time and expertise to purchase and manage their own rental properties. But the Seattle-based startup Arrived is changing that by enabling investors to buy shares of rental properties for as little as $100.
If you've never believed that a modest investment portfolio could include a mansion in Malibu or beachfront property in Maui, think again. Arrived is the first company to allow non-accredited investors to buy shares of rental homes and vacation properties, empowering retail investors to include real estate as part of their diversified portfolios.
By allowing investors to buy into investment properties for as little as $100, Arrived is democratizing the real estate investment market, much like exchange-traded funds have democratized the stock market. ETFs allow retail investors to buy shares in an array of stocks that may be too expensive for them to purchase individually, and Arrived is serving much the same purpose in real estate.
Arrived was founded by Ryan Frazier, Kenny Cason and Alejandro Chouza with the mission of expanding access to real estate investing and simplifying the process for investors who lack the capital, time and expertise to purchase and manage rental properties. The founders recognized that over the years, many large investors had enjoyed handsome returns from real estate, which the company calls "the best long-run investment in modern history."
"The initial concept was, 'What if Zillow had an Amazon 'Buy It Now' button? '" said Bret Neuman, head of brand and content at Arrived. "Most people understand the long-term wealth-building potential of investing in real estate, but access to that can be a little bit daunting at times."
Arrived's growing team includes experienced professionals from some of Wall Street's leading real estate investment trusts, or REITS, many of which are publicly traded on stock exchanges. The acquisition team scours real estate listings for properties with upside potential and monitors industry data to identify the most promising local markets.
The company typically buys rental or vacation properties outright, splits them into shares that can be bought by investors and then secures tenants for the properties. The team is highly selective, acquiring only about 0.2% of the properties that are initially considered, Neuman said.
"We're definitely erring on the side of caution in terms of properties that we think have the potential for good cash flow and long-term appreciation," he said. "We're always going to work hard on behalf of our investors to make the right decisions and maximize returns."
Real Estate Investing Made Easy
Shareholders receive passive income from rent, deposited quarterly into their accounts, and benefit if the value of their properties increases over time. Arrived manages properties for shareholders, and most tenants sign two-year leases, providing a reliable income stream.
"With Arrived, you're not having to manage any taxes or toilets," Neuman said. "You don't get those late-night calls when the sink is clogged or the water heater is broken, but you're still able to maintain that steady rental income that you get from a long-term rental."
That setup is especially appealing to younger investors, who are just starting to build their investment portfolios. Most can't afford to purchase a rental property, and many will move around the country for new job opportunities, which makes it difficult to hold and manage a property long term, Neuman said.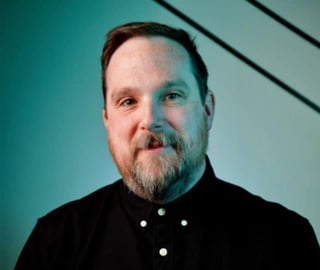 In addition, buying a single rental home would be "putting all their eggs in one basket," Neuman said, noting that a single weather event, fire or destructive tenant can cause major financial losses for a property owner.
Similarly, the collapse of the real estate market in any one local area could wipe out an investor whose only properties are in that region, he said.
Conversely, Arrived allows retail investors to diversify their portfolios in two important ways. First, it provides easy access to real estate, which is one component of a diversified portfolio, along with assets such as ETFs, mutual funds, individual stocks, bonds and cash. Secondly, investors can choose from a wide range of property listings on Arrived to diversify their real estate holdings, Neuman said.
Fractional Shares Help with Diversification
So far, Arrived has built a portfolio of about 270 properties worth a total of $98 million, and more than 309,000 registered investors have become shareholders, the company said. About two-thirds of Arrived's clients are non-accredited investors, meaning their individual net worth falls below $1 million, so fractionalized ownership is their best option for real estate investing.
"The concept is that you can easily invest in different markets and different asset types to really diversify across a bunch of different properties," Neuman said.
Based on historical returns, shareholders of single-family residential homes have seen an annual rate of return of 6% to 10%, according to Arrived. Those rates climb to 7% to 12% for leveraged single-family homes, which typically are higher-end properties purchased with borrowed capital such as a mortgage, the company said.
Shareholders of vacation rentals have seen an annual rate of return of 5.5% to 12%, or 6% to 15% for leveraged properties, based on historical returns, according to Arrived.
Results for individual properties and specific markets will vary, and real estate has experienced downturns over the years, including the 2008 financial crisis. In recent months, the real estate market has cooled somewhat as mortgage interest rates have climbed steeply. But over the long term, few, if any, asset classes have performed better than real estate, Neuman said.
"Real estate is a really good long-term investment, especially if you're looking at individual markets and have a keen eye for opportunities within this particular landscape," he said. "There still are a lot of really great investment opportunities, and we're bringing those to the platform regularly."
SEC Qualification Adds a Higher Level of Trust
Neuman said Arrived was the "first mover" seeking to expand access to real estate investing, but similar companies have popped up in recent years. What differentiates Arrived from the competition, however, is that the company is "fully SEC-qualified," having gained approval from the Securities and Exchange Commission to sell shares of individual homes, he said.
"We feel it's a big value add to investors to know that this is real," Neuman said of Arrived. "You're protected as an investor with all the disclosures that come with that SEC qualification process."
Given that many shareholders on the platform are new to real estate investing, Arrived makes it a priority to educate them, Neuman said. The company's website includes a learning center that walks users through the process of investing and teaches them how to evaluate different types of properties for their investment potential.
The website features weekly webinars, articles, answers to frequently asked questions, breakdowns of individual markets and more. Over the summer, Arrived was nearing the launch of its smartphone app, which will allow shareholders to access educational resources and make investment decisions while on the go. Arrived also prides itself on being responsive to investors, with top executives, including CEO Ryan Frazier, often taking phone calls from individual clients with questions, Neuman said.
Shareholders can even get one-on-one time with Arrived's executives at the company's off-site meetings, which take place every six months, Neuman said. Arrived is constantly seeking feedback from shareholders about its online platform and investment offerings and uses that information to make improvements, he added.
"Transparency and investor education aren't just buzzwords here," Neuman said. "We always talk about how we were built for and by our investors. That feedback loop is very tight. We're always taking those suggestions, putting them onto our product roadmap and implementing them on the platform. We take that piece very seriously."