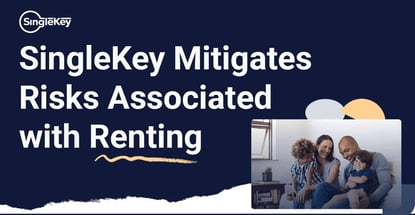 Our experts and industry insiders blog the latest news, studies and current events from inside the credit card industry. Our articles follow strict editorial guidelines.
In a Nutshell: Owning and renting out a residential property can help diversify an investment portfolio, but it isn't without its risks. SingleKey helps landlords navigate the risks associated with property management. Its tools help landlords vet prospective tenants and ensure rent checks are received each month. SingleKey also helps landlords build compliant and efficient application processes. It works with tenants to help them grow their credit and secure their rental property.  
Diversification is a cornerstone of a sound investing strategy. The benefit of diversification is often explained through the adage "don't put all your eggs in one basket." Investors can decrease their exposure to risk through the diversification of assets. Portfolios that hold a variety of asset types increase the chances that they can withstand downturns to any one particular type of asset, such as stocks or non-fungible tokens.
Real estate is an asset type that can provide diversification to a portfolio composed entirely of equities. Like other assets, real estate investments include an element of risk.
SingleKey focuses on removing the risk from residential renting for both landlords and tenants. Removing the risk allows landlords and tenants to have more confidence in their real estate rental practices.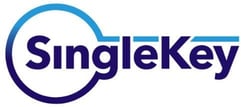 "Real estate investing has become a very common investment strategy for a lot of small retail investors in Canada and the US," said Viler Lika, Founder and CEO of SingleKey. "Real estate is an accessible, physical asset that people desire to add to their portfolios."
Individuals considering investing in rental properties face numerous barriers to entry. Potential landlords need to consider what type of property they will rent and who they will rent to. After all, a landlord's rental investment returns are dependent on the actions of their renters.
"We're educators in this process," Lika explains. "We provide guidance to landlords and those who are exploring the idea of becoming landlords. Potential landlords can rest assured that, by using our easy process, they are following a comprehensive roadmap that meets all the rules and regulations while giving them all the insights they need to make a sound decision."
Empowering Landlords to Make Confident Decisions
Investors who are considering purchasing a new stock offering may often spend hours or even days researching information about the company offering the stock. They want to gain an understanding of the company's leadership, its competition, and its perceived strengths and weaknesses.
Landlords may consider their tenants in a similar fashion. SingleKey's tenant screening service is powered by comprehensive due diligence that considers the factors landlords should evaluate when selecting a tenant. Its tenant reports reduce risk for landlords as much as possible, according to Lika. 
"Whether a landlord has one property or hundreds, we provide a recommendation about moving forward with a tenant. Our tenant reports can include a credit check and background check, giving landlords a better sense of a tenant's employment history and financial standing," Lika said. "Beyond that, we also make sure the landlord has a compliant and well-designed application process that asks the right questions from prospective tenants."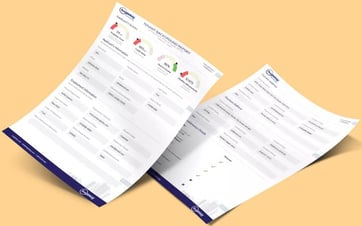 SingleKey also offers a tool that automates rent collection. This saves landlords from time spent collecting payments and processing physical checks. 
Despite these safeguards, even the most well-vetted tenant can experience problems in the future that inhibit their ability to make timely rent payments. SingleKey offers a guarantor service that keeps the cash flowing to landlords even when their renters aren't able to provide their monthly payment(s).
"Rent Guarantee is one of the most popular products we offer," Lika details. "It allows us to guarantee that rental payments and rental income continue to a landlord even when tenants are unable to meet lease obligations. This is very important because landlords rely on rental income to cover property expenses and mortgage payments in some cases."
Innovative Solutions Provide Benefits for Tenants
SingleKey's tools position landlords for success and longevity in property management. It is equally focused on providing support to the other party in a residential rental agreement: the tenants. 
SingleKey's automated rent collection program benefits tenants by reporting monthly payments to credit bureaus. This helps tenants build credit as they rent, which is particularly valuable to those who have damaged credit or who are just starting to build their credit.
"A rental payment is usually a tenant's biggest monthly financial obligation," Lika said. "Tenants should get credit for faithfully making those payments. They are positioning themselves for future home ownership by building their credit and increasing their credit score. This in turn incentivizes them to make on-time payments, another feature landlords appreciate."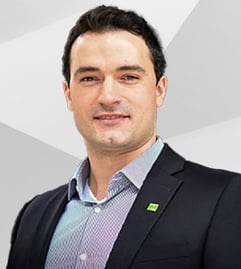 Lika said a decline in rental unit supply has enabled landlords to be more selective in whom they rent to. This has led SingleKey to develop products that help a tenant receive approval of their rental application.
It's universal application service allows tenants to pull their credit report once and securely share it with as many landlords as they like through SingleKey's platform. A tenant's credit score can be negatively impacted by multiple pulls of their credit file. SingleKey's solution makes that damaging practice no longer necessary.
A product called Tenant Passport allows SingleKey to act as a guarantor on behalf of a tenant on rental leases. According to Lika, this greatly increases the likelihood that a tenant's application will be viewed favorably by a landlord.
"Some tenants need a way to stand out from the crowd, particularly those who are just starting out or who don't have perfect credit," Lika said. "Our solution gives these individuals the boost they need to improve accessibility to housing. There's a lot of demand for this product among tenants and landlords alike."
Diversification Strengthens Investment Portfolios 
SingleKey started in 2019 just before COVID-19 began to impact the world. The pandemic's reach extended far beyond the health arena. Lika saw many landlords experience difficulties during the pandemic. Some landlords didn't receive a rent check from their tenants for over a year. 
"This really created a cash flow problem for many landlords," he recalls. "Almost 60% of the rental stock across the US is owned by mom-and-pop landlords. These landlords don't have a large inventory of properties, and they need that rental income to cover their own obligations. We partner with this segment often because it's a space where we can really add a lot of value."
Lika describes the average mom-and-pop landlord as having only one or two properties they offer for rent. This segment of landlords are typically not professional property managers. They may lack the knowledge and infrastructure to effectively manage tenant delinquencies and defaults. 
Many of the landlords that Lika interacts with are retired and looking to supplement their income. They may have a spare room or basement apartment they can rent, but they have concerns about taking the steps necessary to become a landlord. They also may not be equipped to handle the risks of property management. SingleKey empowers them to run their businesses as efficiently as multifamily operators, according to Lika.
"There isn't a lot of data available on single-family renters," he said. "We use predictive analytics and a fair and inclusive approach to data to determine the likelihood of a tenant defaulting on a payment. We make sure that landlords have the right data to make a decision, and aren't relying on the wrong information. Ultimately, our approach serves to increase the supply of rental units available, and it helps individuals to be more comfortable with becoming landlords and real estate investors."