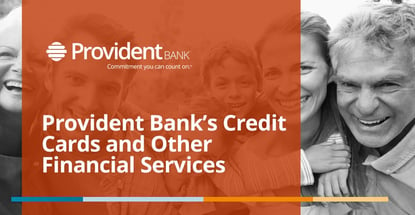 In a Nutshell: When it comes to your personal finances, not just any bank will do. Consumers deserve a dependable, secure, and supportive institution to handle their money and address their financial needs. And that's just what Provident Bank does for residents of New Jersey, Eastern Pennsylvania, and Queens County, NY. The bank offers a wide range of financial products and services, including credit cards to meet the needs of nearly any business or consumer. Through its partnership with EverFi, the bank also prioritizes financial literacy for high school students throughout the bank's footprint and for adults through its financial wellness center, found on its website. Provident Bank's mortgage department even helps consumers who are declined to establish a path to improve their credit scores for future approval. Meanwhile, the Provident Bank Foundation demonstrates the bank's commitment to its communities in a vast number of ways.
While some folks may think a bank is a bank is a bank, that couldn't be further from the truth. Financial institutions come in a wide variety of flavors and finding one that is committed to its customers is very important.
After all, it's your money and your financial future on the line.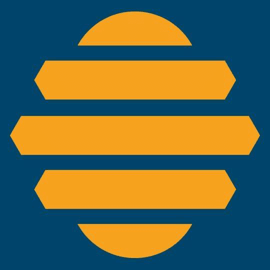 So when it comes to commitment, businesses and consumers may want to consider Provident Bank. After all, the institution's tagline is "Commitment you can count on."
"Provident was founded in Jersey City, NJ, in 1839," said Josephine Moran, EVP/Chief Corporate Services and Consumer Lending Officer. "It was founded because the banking system was still in its early stages and there were very few banks at that time who could meet the needs of residents until Provident came along."
Moran said the bank's brand promise is to serve the community and provide the best customer experience possible.
"We feel we're the most seasoned bank in our market," she explained. "And with our recent merger with SB One Bank we're approaching $13 billion in assets, have just under 100 branches, and we're the third-largest bank based in New Jersey."
With its clear dedication to its customers, we chatted with Moran about Provident Bank's credit card offerings, how it can help people boost credit scores, and it's demonstrated commitment to community.
Exploring Provident Bank's Credit Card Offerings
"Between all of our card offerings, we appeal to just about every type of customer — consumers, small business, middle-market customers, and, of course, large commercial customers," Moran said.
Moran gave us a thorough rundown of Provident Bank's credit cards.
"On the consumer front, we have three types of cards — Platinum, World, and World Elite," she said. "Within the Platinum section, we actually have three options — Classic, Payback, and Preferred."
All three of the Platinum cards come with similar benefits, Moran explained, such as no annual fees and access to the bank's mobile app.
"The Classic card is geared more toward newer users because it has lower balances, easier to understand benefits," she said. "Payback is for those that tend to pay off the card monthly. And they receive a percentage for every dollar they spend, and they can use that for cash."
With the Preferred card, Moran said, cardholders can earn points based on their card usage, and it allows the user to benefit from higher reward percentages.
The World and World Elite cards are geared toward people who travel frequently, Moran said.
"They receive preferred rates," she said. "There's a large number of features and benefits for those, but the major feature is there are no foreign transaction fees."
The World Elite is at the top when it comes to Provident Bank's consumer cards. Moran said the card goes beyond providing concierge services that other cards may offer, it acts as a personal assistant.
She said Provident Bank associates will work with customers to determine which card is best for them.
"It's about having that conversation with the customer, making sure that you're suggesting the right financial solution to fit their needs, and making sure that the customer understands, 'Here's the payment, here's the reward, what works best for you?' and making that recommendation," Moran said.
The bank's small business suite of products are similar to the consumer offerings, Moran explained, with certain perks geared more toward businesses rather than individual consumers.
Focusing on Financial Literacy and Helping Customers Boost Credit Scores
Moran also addressed Provident Bank's financial literacy efforts and how the bank can help consumers boost their credit scores. Additionally, she emphasized the importance of simply being there to help guide consumers through challenging times.
"It's really important. The customers really need us, whether it's for cards or just financial solutions in general, it's very important that we're there for them right now," she said. "People may be confused, and we want to be able to assist them, and that's how we're adding value."
One of many ways Provident Bank is doing this is through its financial literacy initiatives with its partner, EverFi.
"On the financial literacy side, we offer a robust financial education program for our clients that encompasses a financial wellness center, a community partners initiative," Moran said. "There's the BFF (Becoming Financially Fit) financial literacy program for high schools. And then we have a portal called the Achieve Portal."
The financial wellness center is free and accessible to anyone who visits the Provident Bank website, and it's designed to provide visitors with an engaging learning experience around critical personal financial topics, Moran explained. These topics include building emergency savings, mortgage education, retirement planning, and credit education.
And, speaking of credit education, Provident Bank also helps consumers better understand their credit scores and assists them in boosting them when possible. This is accomplished through the credit education program in the financial wellness center and through its mortgage department.
"Our mortgage representatives have the expertise and resources to assist customers in improving their credit," Moran said. "So, when an application is declined for credit, the representative will review the reasons for decline, and then, based on the situation, provide options for the customer to improve their score."
'Commitment You Can Count On' Whether It's Inside or Outside the Bank Walls
Provident Bank's tagline being "Commitment you can count on," tasks the bank with demonstrating just how committed it is to its customers and communities. And it doesn't come up short.
"You are our commitment. That's why we strive to deliver a mix of innovative services, social impact, and real connection to simplify your life and power your dreams — always with commitment you can count on," according to the bank website.
"Our team consistently engages with our clients, going all in, investing in innovation, attempting to meet and exceed every expectation," wrote Chairman and CEO Chris Martin on the bank website. "We believe in meeting the customers where they are, as they are — whether it's in person, online, over the phone, via digital banking technology, or on social media."Provident Bank not only makes it a point to go above and beyond for its customers but its community efforts don't go unnoticed either.
The bank established the Provident Bank Foundation in 2003 to do even more to give back to its local communities.
Martin wrote that involvement with the community and with those in need is fundamental to Provident Bank.
"Investing in the growth and opportunities in every one of our markets is what we are about," Martin wrote. "Our staff and board get involved — not because it is good for business… but because it's just good. We believe in volunteering, making an impact, leaving the world just a little bit better than we found it."
And we don't hesitate to celebrate the accomplishments of our employees, customers, and community members — because it energizes all parties.
Information on the bank's deep community engagement efforts, including volunteering, event sponsorships, and monetary contributions can be found on the Provident Bank Foundation website.
Advertiser Disclosure
CardRates.com is a free online resource that offers valuable content and comparison services to users. To keep this resource 100% free, we receive compensation for referrals for many of the offers listed on the site. Along with key review factors, this compensation may impact how and where products appear across CardRates.com (including, for example, the order in which they appear). CardRates.com does not include the entire universe of available offers. Editorial opinions expressed on the site are strictly our own and are not provided, endorsed, or approved by advertisers.