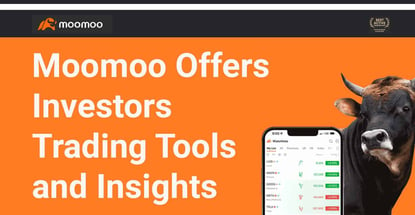 Our experts and industry insiders blog the latest news, studies and current events from inside the credit card industry. Our articles follow strict editorial guidelines.
In a Nutshell: Many would-be investors are discouraged by the stock market. They may worry they don't have enough money or understanding to invest on their own. But Moomoo, a trading platform with a suite of technological tools, gives them what they need to invest, including in-depth research reports, an AI market monitor, and free trades. Moomoo takes no commissions and doesn't require account or trade minimums, which is another incentive for individuals worried about the cost of investing. For its focus on robust technology, community, and financial education, Moomoo earns our Editor's Choice™ Award as a Top Trading App.
One of the only ways to beat high inflation is to invest wisely. Leaving money in a bank or savings account means a high rate of inflation will outpace the money's value.
Investing, on the other hand, uses compounding to increase value and helps individuals build wealth in their brokerage accounts over time in the markets. Compounding is when existing investments generate earnings and dividends that can be reinvested for the opportunity to generate further earnings and dividends.
Many would-be investors avoid investing in the market because they think they don't earn enough money or their savings accounts are nearly nonexistent. Others are risk averse or simply don't understand the concepts of stocks, bonds, ETFs, and other asset classes that can be vehicles for building wealth.
Moomoo, a stock trading platform that provides uncomplicated access to robust investment technology, helps people overcome these wealth-building hurdles. The platform, which offers mostly free trading in the U.S. market, helps guide investors toward better investment decisions through a breadth of research tools.

"At whatever level of expertise you have, even if you're really advanced, we have these advanced indicators that you can use," said Justin Zacks, the company's VP of Strategy. "But if you're just a beginner, and you're just looking at price-to-earnings, we can do that, too."
Moomoo Builds Momentum from Parent Company Futu
The company's founder Leaf Li is a technologist and trader who wanted to make trading accessible to a wider audience. He first founded Futu, the Chinese parent company of Moomoo.
"He wanted to found a firm that catered to advanced traders like himself that added a lot of different features. And that was where Futu was born," Zacks said.
Futu started in 2012 and is celebrating its 10th year in operation. In 2018, Leaf and his team decided to open a U.S. arm of Futu, called Moomoo. The American trading platform had the same goal as the Chinese iteration: to bring brokers, technology, and traders together to make more transparent investments.
Moomoo has a slightly different focus than Futu, however. Since the company has only been in operation for four years, Zacks and the team have and will continue to focus on growing the brand in the U.S. and building a community of users. They also want to further enhance functionality to make the app operate as efficiently as possible.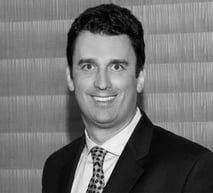 The Futu and Moomoo teams are working toward this goal in America and around the world by growing their team and focusing on research and development. On the team of more than 2,000 people, about 70 percent are involved in R&D in some capacity.
"It really is a technology company, and we're all about taking that technology and leveraging it for the traders to make it easier and, ultimately, hopefully make them more profitable," Zacks said.
Moomoo is free for members to join without making a deposit, though it also offers benefits for funded accounts that can help serious investors level up to using even more robust trading tools. The only pricing for beginning or standard traders is 65 cents per contract in options trading.
Tech, Community, and Education are Keys for Moomoo
Zacks suggests there are three pillars of Moomoo that make it successful.
The first is technology designed for both beginner and advanced traders. For example, Moomoo has an artificial intelligence monitor that tracks market movements and picks up different stocks, as well as a monitoring options trading.
Options trading has become popular among a lot of investors over the last few years. Additionally, for traders seeking to potentially profit from a drop a particular stock, moomoo offers a short sale analysis tool describing short sale data on each stock.
"We also go beyond that, something that almost no online broker does, offering the daily value and daily short volume in each stock we calculate proprietarily. We have all these tools, and you can use them depending what type of trader you are," Zacks said.
The next pillar is the user community that shares investment advice and ideas. Traders can talk to one another, share investment information, and consider news that might influence the stock market.
"You develop relationships and learn from each other and establish really a sense of community where you're building up the sense of trust and ability. You're not alone, because investing can be really scary for a lot of people, particularly now," Zacks said.

The final pillar is education. Moomoo offers in-app courses that users can take, ranging from the basics, like Investing 101, to more advanced options.
"No matter how long you've been in the market, you can always learn something new, the market shifts, and you might be a bold trader, now it's a different market, what do you do?" Zacks said.
New investors can also practice investing without risking their own money. This is called paper trading, which is a simulated trade that allows an investor to practice buying and selling without risking real money.
"Some of these strategies might be a little complex, or you want to test out certain things, and you can do that as well," Zacks said.
Moomoo's Plans Moving Forward
Since Moomoo created its app in 2018, the team has been able to help American investors improve their trading experience using the company's three pillars of technology, community, and education.
"When you're able to have all that in one thing, you're really able to cater to advanced traders, but also beginner traders, who will become advanced traders. We really take that entire lifecycle of trading and roll it up into one app," Zacks said.
The company continues to innovate. One of the technologies it just introduced, for instance, is called the industry chain, which essentially categorizes stocks with vertical industries.
"It gives you an insight into the whole value chain of a particular stock, and we have them for 16 different industries. That's something that's relatively unique to us," Zacks said.
The company also recently rolled out its top 50 stocks list, which includes large companies like Apple, Microsoft, and Tesla. When users click on a company's stock, they can not only see financial data, including income statements, balance sheets, and cash flow statements, but also data about the company's business metrics such as subscriber and production numbers.
"For instance, for Tesla, we have total vehicle deliveries by quarter and total vehicle production by quarter and that's something unique. Their delivery numbers affect the stock a lot. So, it's something of an added benefit that you have, if you're following one of the bigger stocks," Zacks said.
In its four years in business, the company has already offered users many useful features. What's next on Moomoo and Futu's agenda?
The parent company has recently expanded into Singapore and Australia and has plans to continue expanding internationally.
Moomoo plans to focus its efforts domestically.
"In the US, we're really interested in just continuing to grow our brand, increase our user base," Zacks said.