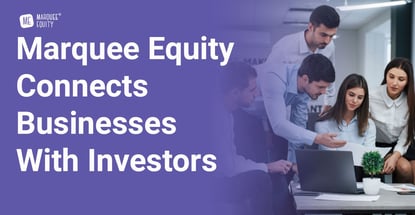 Our experts and industry insiders blog the latest news, studies and current events from inside the credit card industry. Our articles follow strict editorial guidelines.
In a Nutshell: Entrepreneurs often turn to investors to secure funding for their businesses. But making contact with investors, convincing them to meet, and adequately preparing pitch decks and financial models to present to them can be daunting for an entrepreneur. Marquee Equity sets up approximately 9,000 meetings per month between companies and investors. It works with businesses to fine-tune their presentations, supporting documentation, and financial models. Marquee Equity's services position businesses for success in securing funding.
In the early 2010s, a businessman in India named Ash Narain had an idea for a new business. His efforts in India to raise capital to fund his fledgling venture were unsuccessful, as India's venture capital ecosystem at that time wasn't as developed as it is today.
To raise capital, Narain traveled to the U.S., where he knew the fundraising market was more evolved than in India and would offer him access to more investors.
Narain didn't have any connections in the U.S. at that time. He lived in San Francisco in a hacker house — a communal living arrangement housing multiple entrepreneurs for temporary stays — and spent his days spamming investors on LinkedIn. He hoped his efforts would secure meetings with investors and lead to funding opportunities.
Narain's hard work ultimately paid off, and he raised his first round of capital. He exited that company in 2015 and began considering his next career move.
"Many of my friends in those days were also founders," Narain said. "Through conversations with them, I learned that they were struggling to secure meetings with investors. I recognized the need for a unified platform where founders could reach out to any and every investor around the world."

Marquee Equity, a firm specializing in connecting businesses with investors, was born in 2017. Ash Narain is Marquee Equity's Founder and CEO.
"When we started in 2017, my co-founder and I were the only employees," Narain detailed. "We've grown our business since that time, and we now have about 200 employees. We set up about 9,000 meetings between companies and investors each month."
Predictive Technology Optimizes Outreach Efforts
Most of Marquee Equity's clientele are high-net-worth individuals, angel investors, or early-stage companies seeking capital from venture capitalists. Narain said 25% of Marquee Equity's business comes from investors who need to raise capital. 
Marquee Equity also provides mergers and acquisitions services for established businesses that are on the market. Its mergers and acquisitions practice helps link companies with potential buyers.
Narain said Marquee Equity's clients are located all around the world. Forty percent of Marquee Equity's clients are in the U.S. Another 20% are in European countries, and the rest are located in Africa, Asia, or the Middle East.
"If you're raising equity, irrespective of where your business is located, then we're going to be a pretty good solution for you and your business," Narain said.
Marquee Equity harnesses predictive analytics to increase the likelihood of investors agreeing to meet with businesses. Narain said that, since its inception, Marquee Equity has sent hundreds of potential deals to each investment firm it works with. Marquee Equity tracks the outcomes of these efforts, and it uses technology to pinpoint which partners at each firm specialize in working with particular sectors.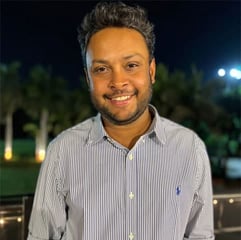 Narain said Marquee Equity tracks about 200,000 individual investors across the firms it works with, even as those investors change employers. Marquee Equity's technology predicts the time of day a particular investor is most likely to open their email, and it coordinates outreach efforts to align with when an investor will most likely reply to messages.
"Our technology uses automation and predictive analytics to forecast investor behavior, allowing us to operate efficiently," Narain said. "Right now, we have about 1,200 deals live on our platform. Those deals are managed by 20 of our success managers. By comparison, an investment bank could have 350-400 bankers working those deals."
When linking companies with potential investors, Marquee Equity will first reach out to 10 to 30 investors who have recently demonstrated an active interest in meeting with companies operating within a particular sector. Narain said this approach often connects companies with lead investors quickly.
Guidance for Developing Pitch Decks and Business Plans
Marquee Equity restricts initial funding outreach to a limited number of investors so entrepreneurs can assess all of the investors' feedback and tweak their presentations accordingly. Marquee Equity's success managers will also study any input from investors and work with businesses to restructure their presentations or supporting documents, if necessary. After a company collaborates with success managers to update its presentation, Marquee Equity will reach out to a larger pool of investors to secure meetings.
Marquee Equity did not initially offer advisory services, but it soon realized that many companies it was working with weren't prepared to meet with investors. Narain said many early-stage companies will build their pitch decks and financial models without having expertise regarding how to design their documents and presentation materials most effectively.
"We have a team of investment bankers from top financial institutions," Narain said. "They have a lot of experience and background working with business deals and can advise companies on structuring their presentations. They'll also provide advice on how much money companies should be seeking to raise, help businesses build their pitch decks and business plans, and collaborate with founders to determine customer acquisition costs."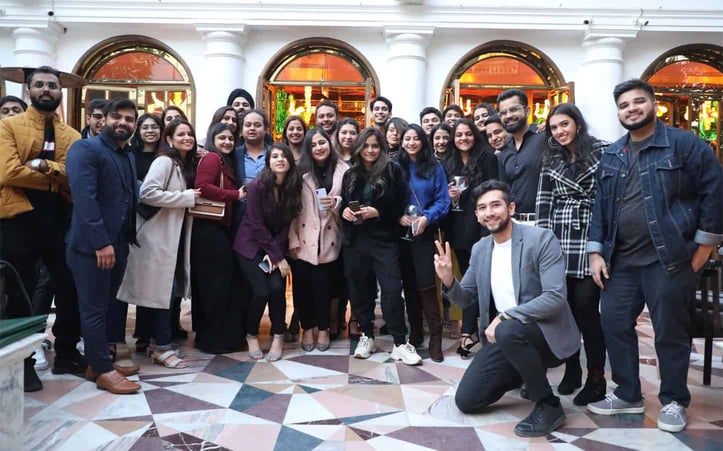 Marquee Equity's analysts will provide free reviews of a company's pitch decks and financial models. Narain said approximately 60% of Marquee Equity's clients take advantage of this service and have indicated its usefulness.
Marquee Equity employs a two-step pricing model. Companies are charged a one-time setup fee of $5,000 to $10,000, depending on the services the business purchases. Businesses that successfully raise capital through Marquee Equity receive a second fee.
"After funding, we charge a fixed fee that is dependent on the amount of capital a business has secured," Narain said. "If you're raising $1 million, then you'll end up paying us about $10,000. Our fees are significantly less than what an investment bank charges."
Customer Feedback Strengthens Marquee Equity
Marquee Equity's success managers maintain regular contact with their clients. Narain said an ongoing feedback loop between success managers and clients helps to make a business's funding campaign stronger. Marquee Equity solicits customer feedback at various stages of the process to determine how success managers are meeting a client's needs.
Narain also judges Marquee Equity's performance by the average number of meetings it generates for clients each month.
"We put businesses in positions to succeed, but we can't force investors to invest in our clients," Narain said. "Our job is to get businesses meetings with investors. So, we judge ourselves based on how effective we are at doing that."
Narain said many clients prefer warm introductions to investors, which is an introduction or referral made by a mutual connection, instead of reaching out to investors on their own. Marquee Equity provides warm introductions upon request.
"There are also founders who are hesitant to attend pitch meetings alone," Narain explained. "They can invite one of our team members to attend the meeting with them to provide support and speak to technical details if needed. If requested, we'll even do the pitching for a client."
Narain said Marquee Equity is expanding its U.S.-based operations and has selected nine U.S. cities where it plans to open offices. That expansion will allow Marquee Equity to provide face-to-face consultation to businesses across the country.
"Our new offices will allow us to have more in-person meetings and brainstorming sessions," Narain said. "We're making more investments stateside, and that's one of the biggest initiatives we're involved in. We're super excited to be able to reach more clients and help connect them with investors."