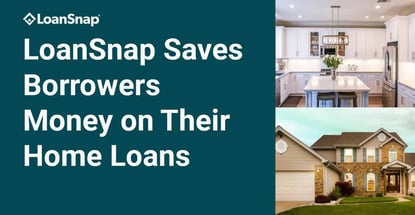 Our experts and industry insiders blog the latest news, studies and current events from inside the credit card industry. Our articles follow strict editorial guidelines.
In a Nutshell: LoanSnap saves borrowers time and money by using algorithms and artificial intelligence to make home loans smarter. The company's technology analyzes a borrower's financial situation and recommends changes to save money on interest rates before they sign a loan. LoanSnap makes and funds the loans it offers to borrowers. There are no upfront fees for using LoanSnap; the only fees borrowers need to pay are for services such as an appraisal. After signing a smart loan, LoanSnap will alert borrowers on the best times to refinance and make payments to save hundreds and even thousands of dollars down the line.
Buying a home is a wonderful time when you finally get to settle down and put down roots where you will live and raise a family. Living in your new home will relieve a lot of stress knowing that you've checked off another part of being an "adult."
But, going through the process of buying a home is anything but stress relieving. After choosing which house to buy, there are mountains of paperwork to go through to secure the mortgage.
It usually takes weeks or even months until you can finally move in. Homebuyers have to continue paying rent and hold off on paying other debts until they finally get the keys to their new home.
All of these issues led to the creation of LoanSnap, a mortgage company that shows homebuyers a clear view of their finances and focuses on saving time during the application process.
LoanSnap even made headlines for obtaining the world record on fastest home loan close ever. The company completed a home mortgage loan in just 24 hours.

LoanSnap signs borrowers to what it calls smart loans. Smart loans evolve with a homebuyer as they make changes to their financial situation, even alerting them to refinance when interest rates go down.
Smart loans don't require strenuous paperwork that takes weeks to complete. All borrowers need to start is their name and address, and LoanSnap's artificial intelligence takes it from there.
LoanSnap offers several loan solutions, including mortgages, home equity lines of credit, veterans affairs loans, and home refinancing. Before ultimately signing a loan, LoanSnap will recommend actions the borrower can take that will decrease the interest rate they will have to pay.
"We pull the information and put it together so you can focus on other things in life that are more important," said Karl Jacob, LoanSnap's CEO and Co-Founder. "If we can do that and present you with the information to make a smart decision, then I think we've done a good job."
Taking the Borrower's Financial Situation Into Account
Jacob got his inspiration to start LoanSnap after seeing how inefficient the mortgage industry was and how it treated customers. Most application processes are very slow and require borrowers to repeat steps to ensure everything is correct.
Jacob committed to fixing the mortgage industry, and he and his partners modernized how people can sign up for loans. LoanSnap's smart loans take into account a borrower's financial situation to save them the most money.
Smart loans understand where people are financially, and show how much they are losing on a monthly and yearly basis if they don't make changes. The smart loan will then offer recommendations on how to reduce payments.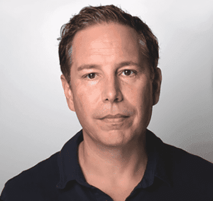 LoanSnap pulls data from dozens of data points from application programming interfaces. The company verifies the data it receives to build a real-time financial model for the borrower. The platform also uses the information to forecast future payments.
LoanSnap's mission is to make borrowing easier and more convenient. Loan officers normally do all of the work manually to come up with loan terms, but only go through a few options before offering a term sheet.
Smart loans use technology and artificial intelligence to go through thousands of options to help people save on interest rates. The process is easy to start and a few clicks can save borrowers a lot of money.
"It's a very easy process, and we're really proud of that," Jacob said. "You put in your name, address, and give the platform permission to access your information, and that's it."
Providing Loan Options for Every Circumstance
LoanSnap said it saved its customers $80 million in 2021 and is on track to save customers even more in 2022. The company sees its technology as a means to get customers the best loan they qualify for faster and more efficiently than a broker.
"Smart loans give you a better product that's custom tailored to you," Jacob said. "You don't just get five options. The system goes through thousands of options to make sure that we're giving you the best product out there."
The most popular loans LoanSnap is signing are home equity lines of credit. LoanSnap said homeowners are not looking to refinance their home with higher interest rates, but they are taking a second lien on their home to remodel homes, pay school expenses, and pay off medical bills.
It doesn't matter which loan a borrower is looking at, all of them require inputting information into the artificial intelligence platform to understand what the borrower needs and doesn't need.
While the platform can figure out a person's income, it still needs to verify it. LoanSnap takes care of the verification process, sending out appropriate documents that the borrower can upload. Borrowers can also provide the platform access to their financial accounts to find the information.
There are no upfront costs to use LoanSnap smart loan system. The company said it will charge fees when outside processes, such as appraisals, are involved.
LoanSnap does not pre approve its customers for a loan, instead going a step further to get a pre-underwritten letter that clearly spells out the terms beforehand. The process gives confidence to both the buyer and seller of the home.
"You can make sure that you have everything you need and that you look your best when you go to purchase your house," Jacob said. "The letter we give shows that we looked at the loan and it meets our requirements."
Saving Customers Money After Signing a Loan
LoanSnap helps customers who can't get a loan and have credit issues by understanding their situation. The company will show where they can make changes to increase credit and partners with companies that specialize in helping people fix those issues.
Before signing any loans, LoanSnap will recommend quick fixes that will save the borrower thousands in interest. LoanSnap said some fixes are easy, such as paying off a credit card early to bring down the card's utilization ratio.
Borrowers do not need to babysit their loan to ensure that they are saving money every day. LoanSnap's smart loans monitor interest rates and will recommend the best times to refinance to maximize the customer's money.
LoanSnap makes and funds all of the loans it signs and the company is licensed in 43 states. LoanSnap has a robust support system that listens to customers to find out what their goals are and how they can help achieve them.
Any customer that needs help has access to a unified support system where every interaction is in one place. Staff will always have previous context on matters no matter who helped the customer previously.
The company also takes security seriously, constantly checking systems to make sure documents go where they need to and storing those sensitive documents at a secure facility offsite. LoanSnap is adding new features soon that will make its platform even easier for consumers to monitor and fix their financial situation. 
"We're a great option for people out there who are looking to buy a home or take some money out of their houses to start a side business or remodel," Jacob said. "We want to help put customers in control of their own destiny."