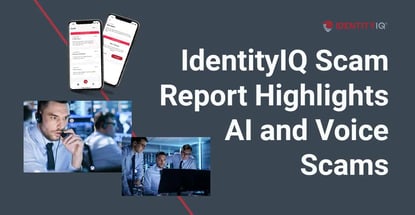 Our experts and industry insiders blog the latest news, studies and current events from inside the credit card industry. Our articles follow strict editorial guidelines.
In a Nutshell: No news is good news, right? People often forget about their credit reports until they make a major purchase, like a car or home. Then they may find anomalies or signs of identity theft with probable financial fallout. AI-based phishing and voice-cloning scams are increasingly the culprit, says identity theft protection and credit report monitoring provider IdentityIQ in its 2022 Scam Report. Along with an alarming increase in payment app fraud, the report chronicles voice cloning so sophisticated that mothers can't distinguish their children's voices from fakes. IdentityIQ technology provides seamless real-time identity protection.
Consumers don't pay as much attention to identity theft as they should. Most expect protections to "just work" without realizing the constant cat-and-mouse game between criminals and security providers puts them at risk.
They may also not pay enough attention to the potential negative security and financial consequences of some of the new technology coming out these days.
For example, many office employees likely know about phishing scams and that they should avoid clicking on unverified links in emails and text messages. But many may not appreciate how criminals can now use artificial intelligence (AI) software to synthesize human interactions and even impersonate or clone the voices of service providers, colleagues, friends, and family members.

These new threats can use insidious psychological techniques to establish trust and persuade individuals to take unsecure actions with data and money. Given these developments in AI, it's more important than ever for consumers to educate themselves about the sometimes life-changing consequences of a mistake.
Even if you manage to keep your money, you may spend hours, days, or weeks putting your accounts back in order if a criminal gets hold of your credentials and compromises your credit score or reputation.
Since 2009, the IdentityIQ identity theft and credit monitoring platform has strived to stay at least a step ahead of scammers. IdentityIQ provides real-time alerts from all three major US credit bureaus to inform customers of unauthorized activity on their accounts.
As a trusted authority regarding internet security matters, IdentityIQ's recently released 2022 Scam Report reviews identity theft trends, explains the new AI scams, and recommends consumer protection strategies.
"Criminals have been fine-tuning their methods for some time now," said Michael Scheumack, Chief Innovation Officer at IDIQ, IdentityIQ's parent company. "AI-based social engineering scams, which were at a high percentage last year, are up 100% this year for us."
AI Tools Can Prey on Emotions and Breach Trust
IdentityIQ is a complete credit and identity protection solution with credit report monitoring at its foundation. Real-time alerts from the three major US credit bureaus can ensure the most robust response against scammers seeking to impact personal finances.
Without IdentityIQ protection, consumers often discover credit report impacts in preparing for a significant purchase, such as a car or home. The criminal may have infiltrated the system and done considerable damage by then.
The IdentityIQ Scam Report draws on IDIQ data and customer reports to document a 58% annual increase in scams associated with popular payment apps, such as CashApp, Venmo, and Zelle. The report also notes a 44% rise in document stealing, which can occur through off-screen methods such as mail theft or phishing attacks in emails and texts.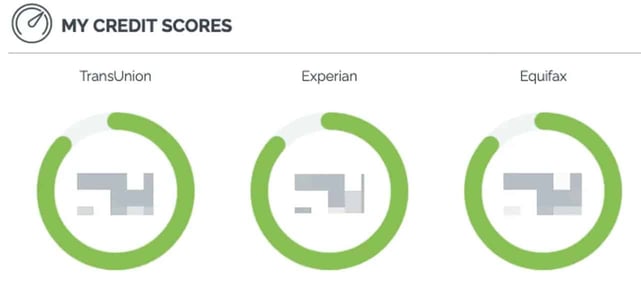 However, what's happening out there in the security world is taking on a new tone of threat due to AI, Scheumack said. AI-based human impersonation and voice-cloning technologies enable scammers to engage potential victims at an unprecedented scale by digital and analog means.
These social engineering scams based on AI seek to exploit human psychology, trust, and vulnerabilities to trick people into sharing personal and financial information.
A scam may involve a call or contact from a customer service or help desk. More insidiously, it may be a call from someone the recipient knows.
That's possible because these technologies tap into readily available personal data, including voice recordings from videos posted in TikTok and other social media accounts. Today's software can transform a 20-second voice snippet into a full-fledged speaking device and even impart emotion into dialogue.
"With a voice-cloning scam, you'll get a call that sounds just like a friend or loved one in a panic, hurt, injured, or arrested," Scheumack said. "There's a sense of urgency or fear in the voice that can convince you to send money when you shouldn't."
Proactive Protection is Best Against the Latest Threats
Unlike competitors, IdentityIQ manages relationships with all three of the credit bureaus. That enables it to achieve the fastest alerts in the industry because it syncs to each bureau's alerting product.
That's important because the consequences of identity theft can be off the charts. These AI technologies are making a bad problem worse because criminals no longer need to hire and support workers to instigate contacts manually. Now they have machines that can act like humans and interact with potential marks via email, text, or phone.
As the technology of "deep fakes" grows more sophisticated, one wonders when the criminals will roll out video-call scams drawing on stored visual data to create realistic avatars of family members in crisis capable of convincing people of almost anything.
Sad as it is, it's time to stop believing what you see and hear unless you're face-to-face with someone. It's time to put up a barrier of mistrust and an imperative of certainty before engaging in personal communication. Scheumack has recommendations.
"The main thing is to verify," he said. "The more emotion you feel in a phone call, the more you should verify what you hear."
It's a massive shift in human communication after centuries of people feeling they could trust each other, but a future is coming where trust without personal proximity may not be possible. Beyond technological solutions such as multifactor authentication, the only thing left to do is change how you behave.
"One thing my family and I have done, and I advise other people to do, is create a family safe word," Scheumack said. "If one of your kids calls you in a panic, a safe word may be the only thing you can share that is not found online."
Stay Vigilant With Credit Report Monitoring
Members of the military and their families are among the hardest hit by today's scams because they rely on digital communication perhaps more than any other population. A Consumer Financial Protection Bureau report outlines the financial ramifications of increased servicemember use of digital payment apps.
It's not uncommon for financial damage from social engineering scams to run into the tens of thousands in account takeovers and the hundreds of thousands when real estate changes hands. The IdentityIQ Scam Report recognizes that scams not only result in financial losses, they can also destroy trust, ruin reputations, and cause emotional distress.
IdentityIQ bolsters its industry authority through association with the Identity Theft Resource Center (ITRC), the internet's foremost nonprofit established to empower and guide consumers, victims, businesses, and the government to minimize risk and mitigate the impact.
In support of ITRC, IdentityIQ collaborated in releasing the 2022 Trends in Identity report showcasing ITRC's comprehensive perspective of the security landscape. Documented voice-scam encounters illustrate AI's chilling power and potential to overturn reality.
Meanwhile, IdentityIQ continues as a leader in ID theft mitigation for consumers and businesses, offering a multifaceted defense against the digital outside world. Secure browsing and antivirus protection works with identity and family protection, dark web monitoring, and real-time credit monitoring to create a future-proofed barrier.
IdentityIQ includes identity theft insurance and reports on-time utility payments to the credit bureaus to boost a consumer's scores. And it can provide monthly comprehensive three-bureau reports and scores for the most granular view into personal and business finances.
When money's at stake, and even when it's about saving time, IdentityIQ, the 2022 Scam Report, and IdentityIQ's partnership with ITRC add up to an essential ID theft mitigation resource for consumers and businesses.
"We interviewed a mother who received a call, purportedly from her daughter, saying she had been kidnapped and taken," Scheumack said. "There are a lot of different approaches, but all of them come down to preying on trust, preying on someone's love for someone else."