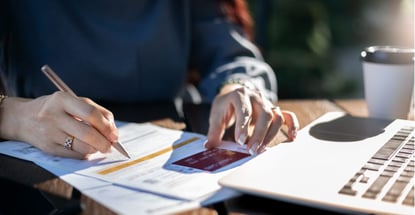 Most credit card issuers report their cardholder's accounts to the three major credit reporting agencies. As a result, there's a good chance your credit card account shows up on your credit reports from Experian, TransUnion, and Equifax. 
What you may be surprised to learn, however, is that the credit card information on your credit reports does not update in real time. It begs the question, "Can I ask my credit card issuer to update my credit report more often?"
Your credit card issuer doesn't report your account details to the credit bureaus every time your balance changes. There is no real-time connectivity between the credit bureaus and their 11,000+ data providers, formally referred to as "furnishers." Neither a new charge nor a new payment will trigger a credit report update.
Instead, credit card companies typically report your account information to the credit bureaus once a month — on or shortly after the close of your billing cycle.

This potential lag between the time when something changes on your credit card account and when your credit reports reflect the change can be frustrating. It can be more frustrating if you made a payment to your credit card and expected it to be reflected sooner rather than later. If you have a loan pending that depends on an updated credit report, you may find yourself having to delay your closing.
Why You May Want Your Credit Card Company to Update Your Credit Report
When the information on your credit report changes, there's a good chance your credit score may change as well. If you're making moves to improve your credit, it's understandable that you may want your credit report to update ASAP.
There's also a common situation that increases the urgency of a credit report update — the desire to qualify for a new loan or open a new account.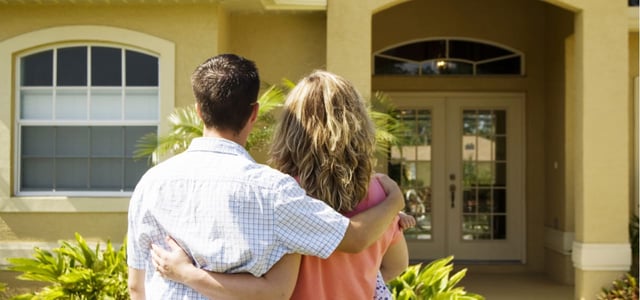 Imagine the following scenario: You're shopping for a new house and find the perfect place. You make an offer to purchase, and the seller accepts your price. But when your loan officer checks your credit reports and scores for the mortgage application, your credit reports show a high balance on one or more of your credit cards.
Having a high balance on your credit cards increases both your credit utilization ratio and your debt-to-income ratio, which is your overall monthly debt divided by your gross monthly income. None of this is good for mortgage applications.
You have the money to pay off (or pay down) your credit card balances, so you do. Only the information on your credit reports isn't updated right away. Confused, you call your credit card issuer to find out why the balance on your credit report is wrong, even though it technically isn't wrong since it's based on your current statement.
Your card issuer explains that the account will update around the statement closing date of your account, which can be up to a month away. And while the card issuer can tell you when that update will occur, it can't update your credit report account details any sooner.
Your Options
It's highly unlikely that your credit card issuer will update your account off cycle, meaning any sooner than normal. However, two strategies may be able to help if you're concerned about when the credit card information on your credit report will change.
Pay attention to the statement closing date. Credit card issuers usually send account updates to the credit bureaus just after your statement closing date. Since you know this information, you can use it to your advantage.

If you know you'll be applying for a new loan or credit card soon, make sure the revolving utilization ratio on your credit reports is as low as possible. One way to accomplish this goal is to make sure you pay off each card prior to its statement closing date.

Ideally, you should start this practice a few months before you apply for financing. And continue paying off each balance by the statement closing date until after you close on your new loan.

On the other hand, you could also pay off your account after you've received your statement, but then you'll have to avoid using your card for a full statement cycle (one month) to allow time for the zero balance to hit your credit reports.


Try a rapid rescore. If you need your credit card account updated quickly because you're trying to purchase a home, you may consider an approach known as a rapid rescore. A rapid rescore is when a mortgage lender requests a quick credit report update to put you in a better position for a pending home loan.

Here's how rapid rescore works: A mortgage lender submits proof of the changes on your account (i.e., a lower credit card balance), and asks a credit bureau to make an expedited update of your credit report. The time frame of the update may vary, but it typically happens within a few days if the proof is acceptable.

This service comes with a fee, and the mortgage lender may want you to pay it either out of pocket or at closing. Furthermore, rapid rescore fees are typically assessed per credit bureau. So, if you need to update all three of your credit reports, you may have to pay multiple rapid rescore fees.
While Option #2 can potentially lead to higher scores and lower interest rates, the fact that there's a cost involved underscores why Option #1 is the better choice.
Credit Card Moves That Can Help Your Credit Scores
Better credit scores mean better loan terms. Everyone knows this, which is why it's a great idea to follow some simple steps that will lead to better scores.
If you do these things consistently, then you won't ever need to ask your card issuer for an off-cycle update to your credit reports because they'll always be in good shape.
Lower your credit utilization ratio. Paying down your credit card balances is one of the most actionable ways to improve your credit scores and lower your debt-to-income ratio. Reducing your credit card balances reduces your credit utilization ratio, and that can be good for your scores.

It's also worth noting that a credit limit increase is another strategy you can use to lower your credit utilization ratio if you can't afford to pay off your balance right away.

Of course, you'll have to be patient after you pay down your credit card debt if you're hoping to see a credit score change. Depending where you are in the billing cycle, it may take up to a month — and sometimes longer — before the balance (and, by extension, your credit utilization ratio) changes on your credit reports.

Fix incorrect information about your credit card account. Incorrect negative information on your credit report can damage your credit scores. If a credit card (or any other type of account) on your report contains inaccurate details, try to correct the issue right away.

Getting an error removed from your credit report may improve your credit score, although there are no guarantees in that respect. The Fair Credit Reporting Act (FCRA) gives you the right to dispute credit errors with any of the three major credit reporting agencies at no cost.


Ask your card issuer for a favor. When late payments appear on your credit report, your score can quickly drop. Unfortunately, accurate late payments can remain on your credit report for up to seven years, according to the FCRA.

There is a slight chance you may be able to get your credit card issuer to request a lender or other creditor make a goodwill adjustment, which removes a late payment (or other derogatory information) from your credit reports as a courtesy.

Getting your creditor to approve a goodwill removal request is a long shot, but if you succeed, your credit scores may increase once the account is updated on your credit reports.
These are but a few simple steps that can make quick, significant improvements to your credit score.
All You Can Do Is Ask
Credit reporting is a voluntary process. There's nothing you can do to force a creditor to report an account to the credit bureaus. And you can't make a creditor update your account outside of its normal credit reporting cycle.
You can ask, but you need to be ready for "We can't do that" as the response.
You'll want to plan ahead by managing your credit cards wisely and paying them down or off before each month's statement closing date. This will keep the credit utilization ratio on your credit report as low as possible. It's also wise to check your credit reports often so you don't run into any unpleasant surprises when you want to use your credit to qualify for new financing.
Advertiser Disclosure
CardRates.com is a free online resource that offers valuable content and comparison services to users. To keep this resource 100% free, we receive compensation for referrals for many of the offers listed on the site. Along with key review factors, this compensation may impact how and where products appear across CardRates.com (including, for example, the order in which they appear). CardRates.com does not include the entire universe of available offers. Editorial opinions expressed on the site are strictly our own and are not provided, endorsed, or approved by advertisers.