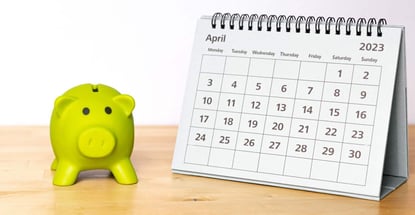 April is "Financial Literacy Month." While the origins of this celebration may be a bit murky, its purpose is clear: to encourage people of all ages, genders, backgrounds, occupations, and beliefs to beef up their financial literacy.
Financial literacy refers to an individual's knowledge of concepts related to personal finances. The most significant of these include budgeting, saving, investing, and borrowing.
Understanding these and other areas of personal finance can help you manage your money well, make good decisions about financial products and services, and build wealth for yourself and your loved ones.
Financial Literacy Month was probably inspired by the National Endowment for Financial Education's "Youth Literacy Day." Financial Literacy Month was later recognized by Congress and became more widely known and celebrated.
Why Is Financial Literacy Month Important?
Financial Literacy Month aims to put you in control of your finances and enhance your ability to use your money to gain satisfaction from your life. Financial literacy can also help you navigate a financial setback, like an illness or injury, a period of unemployment, or a natural disaster that affects you or your community.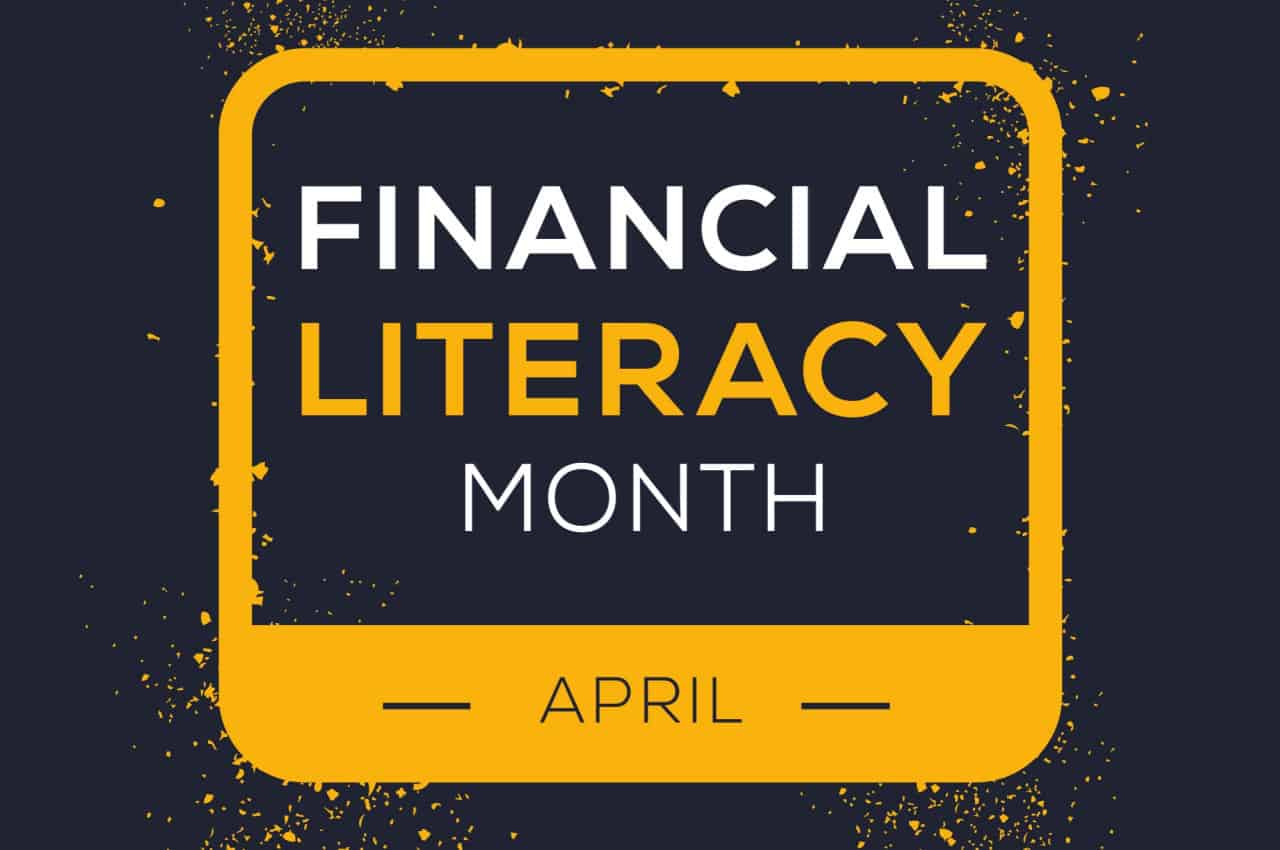 In December 2022, the Consumer Financial Protection Bureau (CFPB) reported that pandemic financial relief, low unemployment, and financial savings accumulated in 2020 continued to support consumer financial health in 2021. But by 2022, consumer financial well-being had regressed to 2019 levels. 
More people struggled to pay all of their bills. Incomes became less dependable. More people relied on expensive credit products. Many people were — and still are — unprepared for an economic downturn.
Financial Literacy Month is a great opportunity to address these and other financial challenges. Whether you need to improve your credit, beef up your savings, repay student loans, or plan for your retirement years, Financial Literacy Month is for you.
7 Smart Ways to Improve Your Financial Literacy
With that in mind, here are seven ways you can participate in Financial Literacy Month this year.
1. Find out what's in your credit reports.
The three major credit reporting agencies in the US are Experian, Equifax, and TransUnion. These companies use data provided by lenders and other creditors to compile your credit accounts and payment histories into your credit reports. 
You can find out what's in credit reports and get free copies of your own reports at AnnualCreditReport.com.
2. Learn how your credit scores are calculated.
Highly sophisticated computer algorithms crunch the data in your credit reports to generate your credit scores. These three-digit numbers have a big impact on whether you'll be approved for credit, and if you are approved, the rates and terms you'll be offered.

The best-known and most widely used credit scores are the FICO scores from Fair Isaac. You can obtain your FICO scores and learn how they're calculated at myfico.com.
3. Learn valuable savings tips.
Saving is a smart financial habit that can help you build an emergency fund, buy a home, finance your child's education, plan a vacation or special event, prepare for retirement, pay off debt, or meet other financial needs throughout your life.
Check out the AmericaSaves campaign, coordinated by the nonprofit Consumer Federation of America, to access tips, resources, and online tools to help you set savings goals and acquire the habit of saving for your future.
4. Learn about federal student loans.
Students and their families must make smart decisions when it comes to paying for their education. The cost of college continues to increase, and more than half of graduates leave college saddled with student loan debt.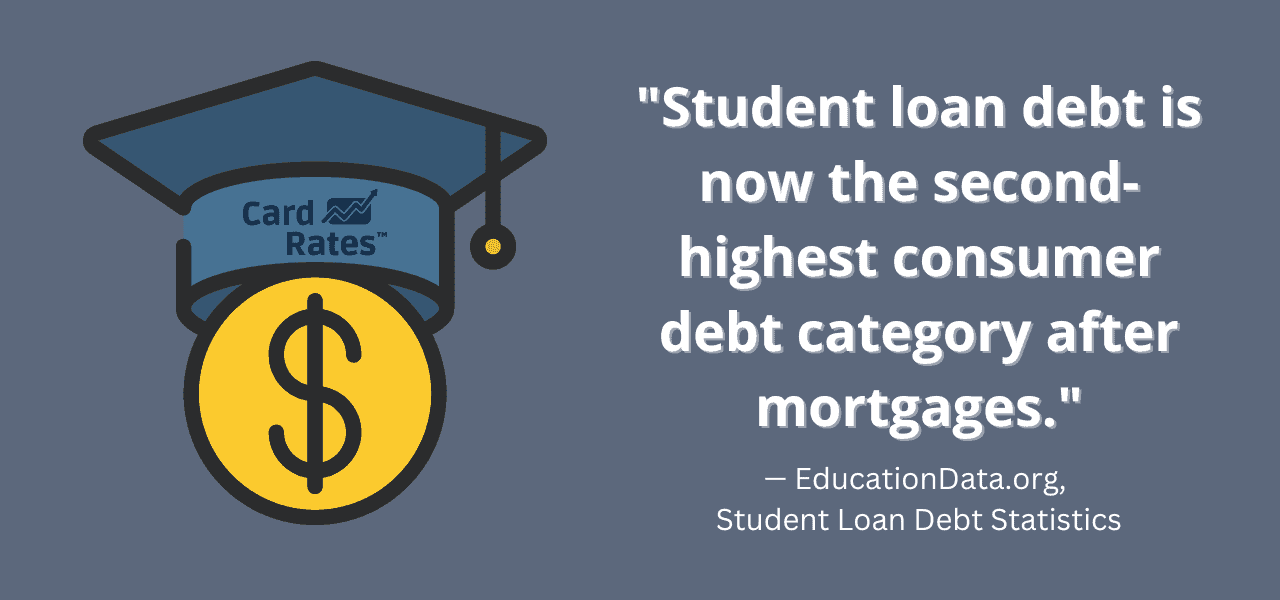 Students and their families can visit the CFPB website to learn more about student loans. Topics to explore include financial aid offers, student loan repayment options, forgiveness and debt cancellation programs, and student banking relationships. 
Listen to Financial inTuition, a CFPB podcast, to learn more about federal student loans.
5. Find out how Social Security works.
Regardless of your age or employment status, it's never too soon — or too late — to learn more about planning for your retirement.
Every April, the Social Security Administration (SSA) uses Financial Literacy Month to remind people that Social Security should be part of any financial plan.
Create a personal my Social Security account at SSA.gov to access an easy-to-read summary of your estimated Social Security benefits and compare different earnings and retirement date scenarios.
6. Get tips to protect yourself from financial scams.
The Federal Trade Commission (FTC) honors Financial Literacy Month with a reminder about how to avoid financial scams.
"Scammers are good at what they do," the FTC warns. "They target people of all backgrounds, ages, and income levels with sophisticated ways to steal your money and personal information."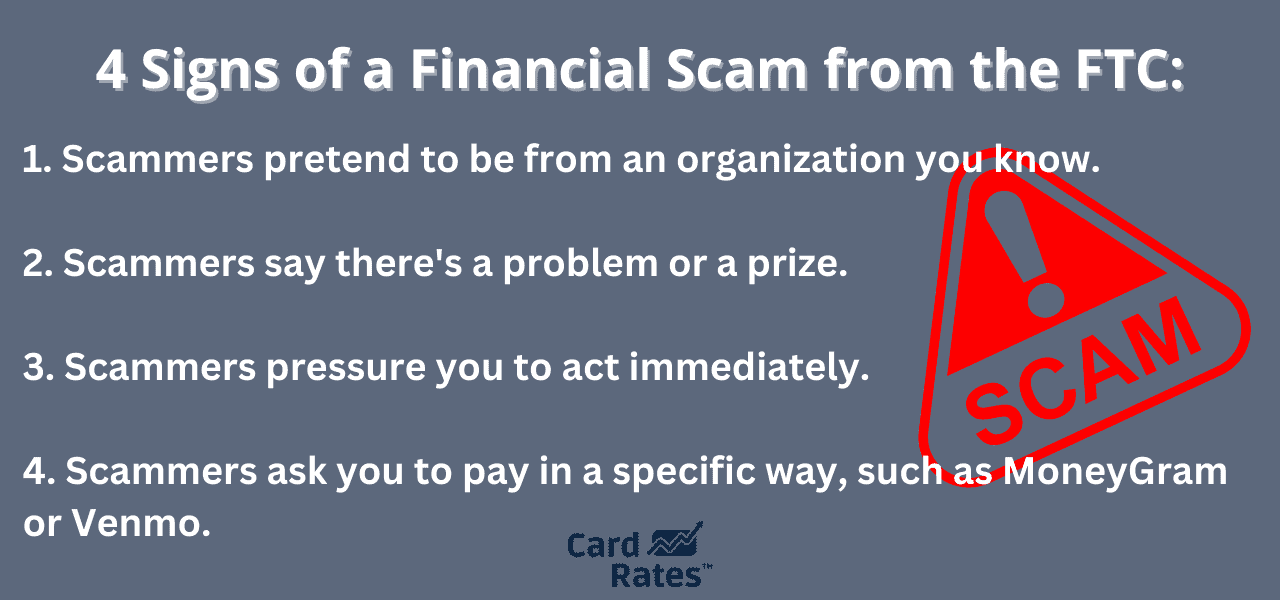 Sign up for the FTC's Consumer Alerts to receive email reports about scams and frauds the commission has identified.
7. Help your children learn financial literacy.
The Money Smart program from the Federal Deposit Insurance Corp. (FDIC) teaches children, teenagers, and young adults the basics of how money works, how to handle money, and how to create positive relationships with financial institutions.
Guides for parents and caregivers summarize the key lesson concepts and include activities, coloring pages, and conversation starters for all ages. Learn more about saving, setting financial goals, prioritizing spending decisions, and staying safe online.
Set Yourself Up For Financial Success
With these seven suggestions, you can participate in Financial Literacy Month with your friends and family not only this April, but every April. Becoming more financially literate today can set you up for greater success in the future.
Advertiser Disclosure
CardRates.com is a free online resource that offers valuable content and comparison services to users. To keep this resource 100% free, we receive compensation for referrals for many of the offers listed on the site. Along with key review factors, this compensation may impact how and where products appear across CardRates.com (including, for example, the order in which they appear). CardRates.com does not include the entire universe of available offers. Editorial opinions expressed on the site are strictly our own and are not provided, endorsed, or approved by advertisers.