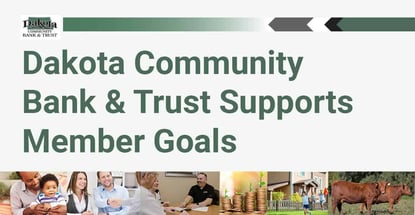 Our experts and industry insiders blog the latest news, studies and current events from inside the credit card industry. Our articles follow strict editorial guidelines.
In a Nutshell: Dakota Community Bank & Trust has 12 branches that serve mostly rural communities in North Dakota. The bank's focus on agricultural towns gives it unique insight on the needs of farming communities. The bank's staff members are committed to supporting their neighbors through farm loans and mortgages. Dakota Community Bank & Trust also gives back to the community by sponsoring building projects, scholarships, and other programs. 
In 2020, Dakota Community Bank & Trust was recognized by the North Dakota Housing Finance Agency (NDHFA) for its work to support affordable housing programs. The NDHFA offers low-cost financing and down payment assistance to help North Dakotans buy their first homes, or buy again after foreclosure. 
The Champions of Affordable Housing awards recognize the financial institutions, loan officers, and real estate agents who support homeownership. Dakota Community Bank & Trust received a Homeownership Award of Excellence for its participation in NDHFA's programs, leading to an increased volume of home loans over the previous year. 
"North Dakota Housing Finance Agency's Champion Awards recognize and celebrate the work of the individuals and businesses who go above and beyond to provide North Dakotans with an affordable home," said Dave Flohr, NDHFA's Interim Executive Director/Homeownership Division Director after the presentation.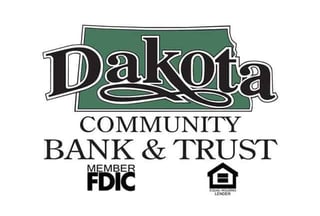 This award recognized the Dakota Community's commitment to helping rural North Dakotans build wealth, specifically through its conventional, FHA, VA rural development, and first-time homebuyer loans. 
"We definitely have a market for pretty much any borrower that comes in. Our loan officers are seasoned and up to date with all the program guidelines and know what it takes to get borrowers into whatever program that fits them," Katie Greenstein, Dakota Community Bank & Trust's Mortgage Director.
Greenstein also said the institution's close partnership with the NFHFA has helped it offer more appealing programs to borrowers, especially as housing prices have increased over the last few years. 
Dakota Community Bank & Trust and NDHFA, along with other partners, helped 1,725 households buy homes in 2019. 
Serving Primarily Rural Communities 
Dakota Community Bank & Trust was founded in 1940 and has 12 locations in central and southwestern North Dakota. Its newest branch opened in 2021, and the team is also in the planning stages of building new branches in the upcoming years. 
Other than a branch in Bismarck, Dakota Community Bank & Trust's footprint is in rural communities. The bank, which has been in operation for more than 80 years, has developed a unique understanding of how rural communities operate and what residents there need.
"You won't find another bank within central North Dakota, or probably anywhere in the country, that donates and does more for community organizations. Because we understood right away how if we support our community organizations, they can support our main street businesses," said Kadee Hande, the bank's Marketing Director.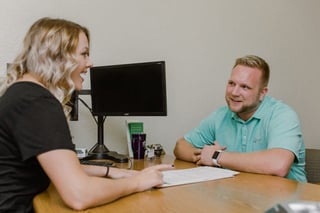 This is a particularly important mission as the number of financial institutions serving small towns dwindles.  
Dakota Community Bank & Trust is also a significant employer in those rural locations, with around 200 staff members who are part of their communities. That gives them the knowledge and passion to support local populations. 
For example, the bank's mortgage officers are well-versed in helping borrowers who may not be able to qualify for home loans. 
"They will take the time to explain what a client may need to do to increase their credit score, or save more money for a down payment. We're also following up; we're not just sending them out with this information and then not checking back. We tell them, 'Go do this, and we'll check back in three months,'" Greenstein said. 
Helping Members With Valuable Loan Products 
One of Dakota Community Bank & Trust's most unique offerings is its agriculture loan product. The financial institution connects farmers to farm loans, livestock loans, machinery loans, and farm real estate loans. 
"We're a big player in that market. Our roots are in agricultural communities. So, we do everything we can to promote our farmers and ranchers," said Dale Pahlke, Dakota Community Bank & Trust President and CEO.
Agricultural loans are the bank's largest market, followed by commercial loans and home loans. The institution also offers vehicle loans and other types of niche lending products. 
The bank was recently recognized by USDA for being a leading lender in the Rural Development Program. 
"Again, that is putting people into homes with low down payments and keeping people in those rural areas. And that goes back to our loan officers having education on the programs that they're qualifying borrowers for," Greenstein said. 
Watch on
Dakota Community supports the homeownership goals of rural community members, in part, through a partnership with NDHFA. Greenstein and other mortgage lenders often discuss the organization's first-time homebuyer program with clients. 
"We have a long-standing reputation with North Dakota Housing Finance Agency because of the way that our loan officers understand those programs for first time homebuyer programs, and putting the borrowers into them," Greenstein said.
If would-be borrowers can't qualify for the loan they seek, Dakota Community Bank & Trust often connects them with local programs that can help improve their credit or build up cash reserves. The team may also connect them with housing counselors if they need more help. 
Supporting Local Projects and Initiatives 
Dakota Community Bank & Trust tailors its initiatives to the communities it serves. Staffers are not only bankers or mortgage lenders but also members of their communities. 
"They're not bankers that go to work from eight to five, and then go home. All of us, anywhere from our customer service reps to our loan officers, are out there serving in the community as well. They're helping with different organizations, but they're also at community events as well," Hande told us. 
In total, bank staffers logged 7,000 volunteer hours in 2021. 
Dakota Community Bank & Trust also gets involved with local communities in other capacities, including sponsoring rodeos, high school sports, playgrounds, football fields, softball complexes, basketball scoreboards, hockey teams, and mascots. The bank also offers scholarships to North Dakota high school seniors who take part in extracurricular activities and plan to attend college.
Dakota Community Bank & Trust also sponsors a meat lab trailer for local high schools with plans to sponsor two more trailers for greater accessibility.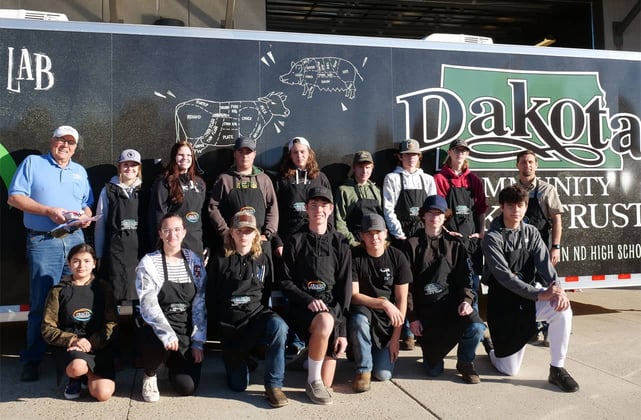 "They teach kids how to process meat. It's an interesting thing, and a unique program. We're glad to be involved in things like that. We do everything we can to promote our youth and promote our kids," Pahlke told us. 
It's these committed employees that help DCB&T set itself apart from other financial institutions. 
"We appreciate our employees. They step up to the plate. They help out with many things that we do within our communities, whether it's grilling or putting on different events," Pahlke said. "They're always willing to step up and do those things, and that's what makes our bank the great bank it is."