Our experts and industry insiders blog the latest news, studies and current events from inside the credit card industry. Our articles follow strict editorial guidelines.
In a Nutshell: City National Bank is on a mission not just to provide banking services to its clients, but also to give back to communities through several initiatives. The bank has invested in fostering financial education at every stage in life, from grade school to adulthood. City National's Dollars + Sense program uses the latest media technology to help people understand finance in ways they can relate to.
Since its founding in 1954, City National Bank has helped clients across industries by using its reputation to foster community outreach through volunteerism and financial education.
City National was started by a small group of Beverly Hills entrepreneurs who wanted to get personalized banking services based on their professional needs. Sometimes known as the bank to the stars, City National has a long history of supporting the entertainment industry.
The bank serves a number of other different industries as well, including law firms, aerospace and defense, food and beverage, and healthcare among them. Within its entertainment industry-specific services, City National assists clients in sports, theater, music and film production and provides support in entertainment hubs across the country, including Los Angeles, New York, Nashville, Atlanta, and Miami (the bank does business in Florida as CN Bank).

Along with personal, private and business banking, City National offers wealth management, brokerage and leasing services, and software solutions. On its website, City National is described as having an entrepreneurial spirit that maintains the feel of a hometown bank but with big bank capabilities.
It is headquartered in Los Angeles with branches and offices in various parts of the country, and is a subsidiary of the Royal Bank of Canada, one of the world's largest banks.
City National's respected reputation has furthered its effort to be socially responsible and to give back to communities in impactful ways.
City National's SVP and Corporate Responsibility Manager, Jennifer Nickerson, said that strong financial education skills are critical skills for everybody. She also oversees the bank's charitable giving and volunteerism and said that City National has made a real commitment to bring those skills to everyone the bank can reach.
"One of the things we're looking at is to have an intersection between financial knowledge, financial confidence to use those skills, as well as financial habits," said Nickerson. "When you tie those all together, you get financial capability."
Providing Financial Knowledge at Every Life Stage
A frequent misconception about financial education is that once people get past a certain age, it becomes too difficult to make the changes needed to improve financial habits and well-being.
City National's team believes that there is always a time and a place to learn about finance at whatever stage in life. The bank currently has programs that target K through 12 both inside and outside of school, and also programs specifically for adults.
To serve even greater access, all of City National's curriculum is available on its webpage. The information is also provided in both English and Spanish in self-serve modules and designed in bite-sized ways to absorb the skills needed to help people on their journey to financial well-being.
One of City National's key educational programs is called Dollars + Sense.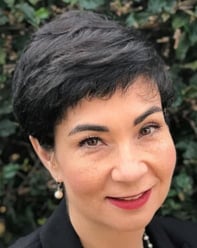 The program encourages the bank's colleagues to teach financial education lessons in schools, after-school programs, and at community organizations in underserved areas. The lessons are set up for age-appropriate experiential learning activities relating to money management and consumerism.
Dollars + Sense also provides a web-interactive curriculum for high schools that lack the resources to teach financial education to students. The online program incorporates media technology that includes simulations, avatars, gaming and adaptive pathing, so students can engage with complex financial concepts in stimulating ways.
The program has also been adapted for adults through partner organizations that work with nonprofit charitable groups that may have an adult population that could benefit. It includes nonprofits like Homeboy Industries, which helps people get out of gang life and provides valuable services and educational resources to improve their lives.
"We try to focus our Dollars + Sense program on where the need is greatest, and where we can have the most impact," said Nickerson. The program is also provided to women's centers, homeless shelters and a wide variety of economic development and small business associations.
Education Through Volunteerism
One way City National puts a light on financial education is through its community volunteerism, and the bank has been successful at encouraging its colleagues to get involved and work with both youth and adults.
Nickerson said the goal of this volunteerism is to work with the people who are most vulnerable and most under-resourced. In doing so, the bank works with a number of community agencies to offer financial education, and then City National continues to invest in communities that are most affected.
Some of the additional programs the bank works with include Habitat for Humanity, Save the Children US, and Schools on Wheels.
"We love to have our colleagues volunteering, encourage it, and we provide up to three hours to volunteer every month to all eligible colleagues — particularly around financial education and knowledge, but we offer it for any volunteerism," said Nickerson.
The bank typically averages around six to 10 hours of volunteerism per colleague annually. And Nickerson said the bank is very proud of that number.
Nickerson said she was recently at a Habitat for Humanity event helping renovate veteran homes and expressed how warm it made her feel knowing that City National was making such an impact on people's lives.
And City National's colleagues are not only generous with their time and effort, but also with monetary donations as well. The bank has raised over $1.8 million from its approximately 5,500 colleagues.
"What's really incredible about this bank is that our participation in the campaigns is around 70%. It's always been north of 70% for the last 15 years, where our colleagues choose to give and support their communities through their employer," said Nickerson.
"The fact that over 70% of our colleagues give to the community through us is a huge badge of honor and point of pride for us."
How Financial Wellness Affects Communities
The lack of financial knowledge affects all kinds of consumers. From people who are extremely wealthy and don't manage their money well to those who are poor and just trying to manage their circumstances to get their lives in order.
Once financial education fills that gap, communities suddenly start to flourish, leading to even greater impacts.
Nickerson said that one of her proudest moments at City National was when the bank began working with the Los Angeles Unified School District to bring financial education to every high school student in the L.A. school district, which is the second largest in the country.
She said it started with modest reach, but once the bank partnered with Los Angeles Unified using a curriculum that provides metrics for financial education, the initiative really took off.
The goal was to measure high school students' financial knowledge by comparing pre-test and post-test results to see their knowledge gain and help build their confidence and their skill sets. City National made a $1 million commitment to bring that program into all associated high schools, and in that time, it has been able to provide close to 14,000 hours of learning each year for thousands of students.
"That's been really special to me, because it's levered us into something bigger, with impact — measurable impact," said Nickerson. "Before, we were just teaching and we didn't really know if we were making a difference, and now we can actually see knowledge gain and skill set gain."
Nickerson said that it is important to prepare young people and communities for financial success because financial education is one of the early stepping stones of generational wealth. "It allows you to carry those habits forward."