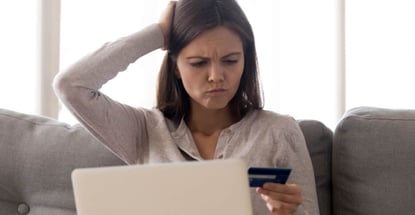 You opened a credit card so you could use it, not for it to gather dust. You can use it to make safe and secure transactions for the things you want and need. Even better, you can earn benefits while you charge if your credit card has a rewards program. 
But there are a number of circumstances when you may be better off restricting your own access to the account. Here are eight times to keep your plastic in your pocket.
1. Making the minimum payment will be a struggle.
The great thing about credit cards is that you have the option to finance items long term as long as you meet the minimum payment each month. This satisfies the issuer's requirements, and the account will be kept in good standing. 
But if you don't send the minimum payment by the due date, you will be hit with a late fee. If you miss an entire payment cycle, a 30-day late payment will be noted on your credit reports. And since payment history is the most important credit scoring factor, your credit scores will almost certainly — and in some cases significantly — decline.
Before you make any transaction, make sure you can afford to send at least the minimum payment due. There are several ways credit issuers can calculate minimum payments, but in many cases, it will be approximately 2% of the balance. 
That means you should expect the payment for a $2,000 balance to be about $40. But paying much more than the minimum, if not the entire bill, is ideal.
2. It's just for the rewards. 
A rewards credit card will give you a certain amount of cash or number of points or miles whenever you make a qualifying purchase. These perks can be very enticing because they represent tangible rewards for using your card.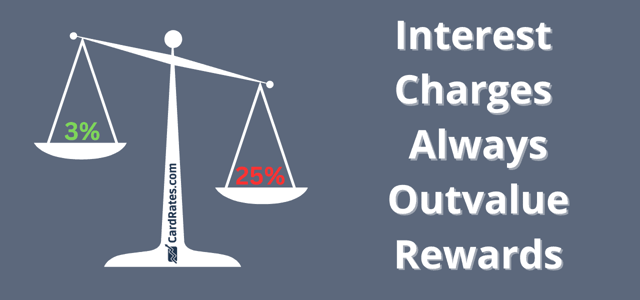 But you will not come out ahead when you carry a balance and finance fees are attached to the revolved debt. So if you're tempted to break out the credit card just to earn the rewards, but you won't or can't pay the entire balance by the due date, forget about it. The finance fees will always cost you more than the value of the rewards.
3. Other people are pressuring you to make the charge.
It is not your responsibility to adhere to other people's standard of living. Just because your friends are shopping at an extravagant store, buying tickets to Broadway shows, going to NFL games, or participating in other high-cost extravagances, that is not your affair.
The same goes for your kids, who may be pressuring you to buy things that are not within your budget. You want to make them happy and seeing their pleading faces can put your resolve to the test. 
Always remain true to your actual financial capability. After all, a credit card is not supplemental income for the things you can't afford but a payment tool for the things that are within your means. 
4. You're not sure the group will repay you. 
Going out to dinner with a bunch of people can be a fabulous way to build up your credit card reward bank. If you pay for everybody else's drinks and meals with your card, you can really come out ahead. When they reimburse you for their purchases, you will apply those funds to your credit card bill, then walk away with the additional cash back, points, or miles. The trouble is, they have to actually reimburse you. 
"Always remain true to your actual financial capability. After all, a credit card is not supplemental income for the things you can't afford but a payment tool for the things that are within your means."
Do not offer to pay if you're not certain that each person has the money upfront. Not only will you be stuck with a bigger-than-expected bill that erodes the value of the rewards you were after, but you may also be in the uncomfortable position of having to become a debt collector. 
You can offset this problem by having everyone send you the money for what they bought with a payment app, such as Venmo or Zelle, before you put your card on the table. 
5. You are too inebriated to make a sound decision. 
When you're out having a great time and the drinks are flowing, your budget and escalating credit card bill may be the last thing you're thinking about. 
It is very important that every charge you make is mindful. That's why staying off eCommerce websites or out of stores when you are not sober is a good idea. And if you are at the bar and are starting to feel a little tipsy, tell the bartender that you want to close out, then pocket your card. This way you won't be tempted to order another round of drinks for all your new friends. 
You may have a headache when you wake up in the morning, but you will be grateful for your financial foresight. 
6. There is a better way to pay. 
If whipping out the credit card has just become an automatic process for you, you should reconsider. There are other payment options, and a different one may be the better choice. 
For example, a personal loan with a low interest rate may be the preferred choice for an expensive item that you want to pay over time. Credit cards tend to have higher interest rates, and revolving debt can have a negative impact on your credit scores.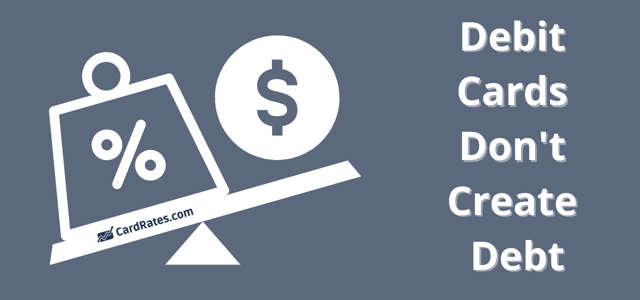 For regular expenses, paying with a debit card that is attached to your checking account may be the right decision. You will know for sure that you won't accumulate a credit card balance. 
7. Buying something feels good.
Splurging on products and services can give you an incredible sense of power and pleasure, especially when you're feeling blue. They don't call it retail therapy for nothing. The problem is the positive impact it has on your mental health is probably temporary. 
Yes, you will get what you want. But in about 30 days, you will receive a bill. If you can't pay the debt off quickly, it can result in anxiety and negative emotions.  
An indulgence that you can afford is great. Anything excessive will end up hurting more than helping, so take a beat and project. 
8. You are on a debt payoff plan.
You made a pact to pay off your credit card debt by making large, steady payments until the whole balance is wiped clean. It took effort to come up with the plan, and you took pains to eliminate or reduce unnecessary spending. You may have taken on a second job or are doing gig work to add to the payments.
Moreover, you made a commitment not to use the cards during this time frame. But now you are faltering.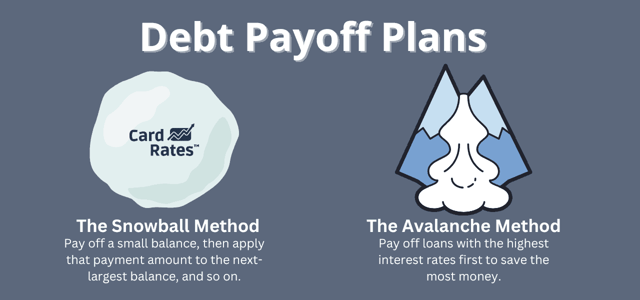 What's the harm of breaking out the card and charging a weekend getaway with friends? That depends on your commitment level. If your aim was to get out of debt by a specific date for a good reason, honor it. 
Charge Smart, Now and into the Future
Remember that every time you make a charge with your card, you are borrowing money from the issuing bank. It's a loan, and the issuer expects to be repaid. 
If you allow the debt to grow and then hang onto the balance for too long, the disadvantages of credit use will outweigh the advantages. Know your personal spending limit and stick to it. That figure may be a lot lower than the credit line attached to your card.
Advertiser Disclosure
CardRates.com is a free online resource that offers valuable content and comparison services to users. To keep this resource 100% free, we receive compensation for referrals for many of the offers listed on the site. Along with key review factors, this compensation may impact how and where products appear across CardRates.com (including, for example, the order in which they appear). CardRates.com does not include the entire universe of available offers. Editorial opinions expressed on the site are strictly our own and are not provided, endorsed, or approved by advertisers.