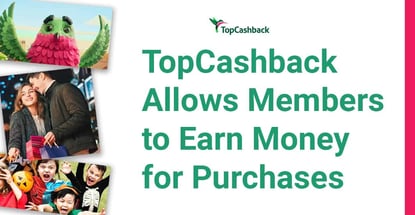 Our experts and industry insiders blog the latest news, studies and current events from inside the credit card industry. Our articles follow strict editorial guidelines.
In a Nutshell: TopCashback allows members to easily earn money on purchases they already make. Members can make purchases through the site's retail partners, find coupons, and earn cash back offers through the site, an intuitive extension and mobile app. And if members download the browser extension, it will automatically notify them of discounts and cash back available on the sites they visit. Users can redeem cash back balances whenever they want, and use their earnings to buy gift cards, deposit into their bank or PayPal accounts. 
Online shoppers who want to increase their cash back can join TopCashback, a website and app that easily saves members money on products they already buy.
When members sign up for a free membership, they can start shopping at their favorite stores through the platform. Members who want to make a purchase from Macy's, for example, navigate to the Macy's-specific page on the TopCashback platform where they can find available offers.
"You then click the 'get cash back now' button, and you're brought directly to the Macy's website. From there, you shop as you normally would. Your purchase tracks into your TopCashback account and will become payable in a specified amount of time," said Rebecca Gramuglia, the company's consumer expert.

TopCashback has more than 7,000 retail partners that span categories from travel, fashion, and beauty to home decor and technology. Each week, the team adds more retailers to the site.
If users prefer to use the app instead of the website, especially if they're on-the-go, they'll use the platform in a similar way. The app will open a browser on the user's phone and track that purchase for cash back potential.
Members using the app to shop on a TopCashback partner site can search through available cash back offers and deals. 
When members make a purchase, the money they earn will appear in their TopCashback account.
"The timeframe can vary per merchant. If you're booking travel, for instance, that cash back won't be payable until after you take your trip. That's something I always like to keep in mind," said Gramuglia.
Online Shoppers Can Earn Money Automatically 
TopCashback was founded in the UK in 2005 and launched its US site in 2011. The site typically offers the highest rate of cash back compared with what similar platforms offer.
"If you're looking to earn cash back, you'll not only want to compare prices for items, but also cash back rates. If you go on a competitor's website, you will notice that we likely have a higher rate than they do," said Gramuglia.
If a competitor does have a higher rate, though, the site promises to match it. What's more, TopCashback has the highest cash back guarantee among its competitors. If a user files a claim that another website offers more cash back, TopCashback will match the rate and add an additional 10% to that rate (example: 5% rate will equal 5.5%).
That competitive advantage is rooted in TopCashback's policies of fairness, transparency, and honesty. Instead of keeping a portion of that cash back to increase company profit, the team passes that money to its members.
Watch on
TopCashback saves users money in a variety of ways. For example, if shoppers don't have a specific store they want to buy from and are shopping on different sites, the browser extension will notify them if they're on a site that offers cash back and coupons. Shoppers can also search for stores in the browser extension to see the different rates TopCashback offers.
"The browser extension will scan for relevant coupon codes, and apply them directly to your order. It's very cool to see that happen. It goes through all the coupons that are available through our site," Gramuglia told us.
The site also offers money-saving advice on its blog, and alerts members about deals through its email newsletter and through push notifications. Gramuglia said notifications are particularly helpful for staying in the know about the site's promotions, exclusive rates, and new retailers on the platform. 
"Sometimes, we increase a retailer's cash back rate for 24 hours and those rates can be upwards of 15 to 20%, which is why we recommend you stay in the loop with the email list and push notifications. The percentage increase can add even more savings when you're shopping," she said.
Members Can Save on Holiday Shopping 
TopCashback can help members save even more money on their holiday shopping. Gramuglia offers her advice about how to save the most money at this time of year.
Gramuglia suggests creating a plan as early as possible. Shoppers should make a list of what they want to buy and how much the items cost.
Next, they should start researching items to see if some of them will be on backorder before the holiday.
"I've already seen products slated to ship early next year. So, if there's something on your list that you need to buy, you're better off knowing now that you might not get it until after the holiday," she said.
Then, Gramuglia recommends creating a holiday fund.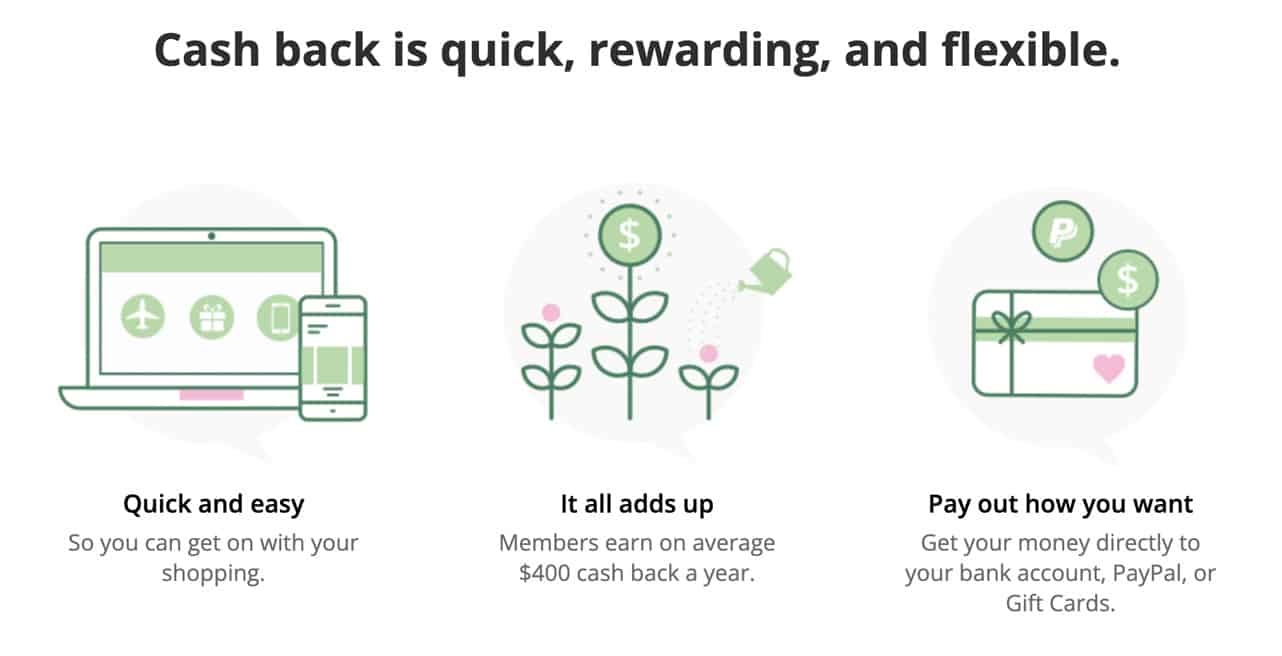 "We recommend using the 50/20/30 rule. So, you'll spend up to 50% of your after-tax income on all necessities, like food and bills, up to 20% on financial priorities like debt payments and savings, and then up to 30% on any miscellaneous personal expenses that don't fall into those two categories, like holiday shopping," she said. "This rule can also be adjusted depending upon income and spending levels to better fit one's lifestyle."
Once shoppers have those parameters in place, they are ready to start looking for the best deals, with help from TopCashback.
"With the holidays coming up, my advice is to regularly check our site and make sure you're in the loop with promotions, emails, and push notifications. I know sometimes people really don't want to clutter their inbox, but during the holidays, there are so many promotions happening left and right, and sometimes even earlier than expected," Gramuglia told us. "So, you'll want to know when are the best opportunities to save."
Giving Consumers Every Economic Advantage
Gramuglia suggests members who want to save money should pay attention to deals, including free shipping, and browse TopCashback to get an idea of which sites have the most cash back and best special offers.
TopCashback typically offers bonuses once a month. For example, the site may offer someone an additional $2.50 cash back bonus when they spend $10 at any retailer — but for a limited time.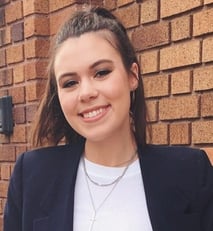 Another way members can save money on TopCashback is through its new gift card marketplace. The marketplace offers cash back on digital gift cards from more than 300 retailers to help members save even more money on purchases.
"I've purchased these gift cards through our site, and they're delivered digitally typically within a few minutes. Then, I'm able to put them towards a purchase and it's a great way to save money both in-store and online," Gramuglia said. "This can be especially helpful if you're giving a gift card as a last-minute gift or using it toward your holiday purchases."
Separate from the gift card marketplace, members can use their earned cash back balance to acquire gift cards through the site's payout methods.
"We offer gift cards to cash out through Sephora, Target, Walmart, GrubHub, Hotels.com, as well as Visa and American Express and more. For example, if you cash out through a Gap e-gift card, you'll get an additional 5% cash back bonus on top of that and take your earnings a bit further," Gramuglia told us.
All of these savings and cash back offers pay off for satisfied members, in many cases helping them earn money on purchases they would make anyway. The site also allows users to view special promotions and coupons from retailers on the homepage that can be combined with cash back
TopCashback members can earn $400 back per year, on average, in cash back without much effort.