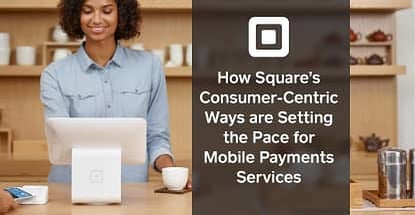 In a Nutshell: Square's portable payment processing solutions allow merchants of all sizes to accept credit cards, EMV chip cards, and NFC mobile payment technologies like Apple and Android Pay. With a consumer-centric approach to product development, Square listens closely to what its business owners and end consumers want—The result is a successful suite of financial products and services that effectively allow businesses to start, run, and grow with Square.//
You know those times in life when you're able to remember where you were, what you were doing, and all the minuscule details of a moment otherwise forgotten? The first time I ever encountered a Square reader is one of those moments for me—the fact that someone could swipe my credit card with their phone blew my mind.
Mind you this was five or so years ago, so what is now rather conventional wasn't the case then—and we all know a single year in technology is more like a dog year, it may as well be seven.
I was having a caricature drawing done by a 30-something woman when she turned the 11X14 canvas around and I was immediately panic-stricken. Not because of the hyperbolic drawing of myself before me, but because I realized I hadn't gone to the ATM and didn't have any cash on me.
Surely this green-haired woman with an easel on a sidewalk had no way of accepting my Visa. As you already know by now, I was wrong.
When I began to mumble my awkward apologies and ask where the nearest ATM was, she relieved all of my fears by pulling out her iPhone and saying she could take my card through a small, square-shaped dongle plugged into the 1/8th-inch jack.
She took my card with her chalk-ridden hands and swiped it in the little magstripe reader. I typed in my phone number and gave her my signature using only the screen of her phone and my finger, and in less than a minute, my receipt was texted to me. Blew. My. Mind.
Oddly enough, Square was founded with art in mind when its Co-Founder, Jim McKelvey, was unable to accept credit card payments for his own art. Thus, the first Square reader was born. Fast forward five-ish years, Square's payment technology can be found at the local farmer's market the same as it can be found at select Whole Foods stores.
User Feedback Plays an Intricate Role in Square's Product Development & Its Success
As a fin-tech startup back in '09, Square recognized then that much of its success was dependent on listening to its users' feedback—hearing, understanding, and implementing additional products and services its users wanted out of Square.

I spoke with a member of the Square team over in San Francisco who stressed the importance of its customers' feedback to the company's product development initiatives.
"We listen carefully to feedback from business owners to learn more about what they want next, what's working really well for them, and what they hope to see from us, because we're really trying to serve their business needs and empower them with access to tools and financial services that they previously didn't have access to," he explained.
Square Provides Tools for Starting, Running, and Growing a Business—Including Access to Capital
Square has created a suite of products to add to the full ecosystem that it's striving to build for business owners, and has since introduced solutions for starting, running, and growing a business.
One particularly well-received addition is Square Capital, where qualified merchants can gain access to the funds they need to take their business to the next level. Square Capital has helped more than 130,000 merchants hire staff, purchase new equipment, and scale inventory.
"We've consistently heard that access to capital is a top priority for business owners as they try to grow," said Square's spokesperson.
While Square Capital started as a Merchant Cash Advance (MCA), Square has since upgraded the offering to a small business loan product through a partnership with Celtic Bank. Square Capital loans are available to active Square merchants running their businesses with Square, and require no formal loan applications. Eligible merchants can enroll in Square Capital simply by selecting a funding option through the online dashboard.
Custom offers are received by each merchant based on its activity with Square, with loan amounts ranging from $500 to $100,000. Funds can be deposited in as soon as one business day, and payments are automatically deducted as a fixed percentage of card sales processed through Square. What's best about this for merchants is the percent deducted varies based on sales—when business is slow the percentage is smaller, and vice versa.
"We have a lot of business owners that after taking capital the first time with Square come back for a second or a third time, and there's been a lot of excitement there. Our sellers find Square Capital invaluable, and over 90 percent of those who have been offered a second loan have accepted it," Square's spokesperson said.
"Since we work with business owners so closely and we hear from them all the time, we really feel strongly about building the tools that they're looking for. We're always trying to solve the biggest pinpoints that their consumers face," he added.
Payment Processing Technologies With Consumers in Mind
There have been a lot of changes in payment technologies since Square's founding—NFC (Near Field Communication) and EMV transitions have certainly thrown a wrench in the way customers pay and businesses accept payments—but Square remains an industry pacesetter by pioneering solutions for both merchants and their consumers.
"Even though we're primarily building tools for business owners, we touch a huge number of consumers each year through our sellers, and this transition in credit card technology has been really top of mind, and that's why we built our newest reader," Square's spokesperson said of its most recent development—the Square Contactless and Chip Reader.
The latest reader in Square's arsenal is able to accept chip cards and NFC payments, such as Apple or Android Pay. The device is still able to process magstripe cards, eliminating the need for business owners to purchase multiple products. It also connects wirelessly, using Bluetooth technology to eliminate the need to plug into a headphone jack or other adapter.
Merchants can choose from the original Magstripe Reader, the Contactless + Chip Reader, or the Stand, which offers a complete point-of-sale solution for iPads.
"Business owners really like the product because they can now offer Apple or Android Pay to their customers at a really affordable price point, and customers are finding that they can use their phone to pay in more places; They're able to go to their favorite lunch spot down the street yet they can still use the newest technology to pay," he explained.
Multiple-Channel Payments Reach Customers on Any Platform
As Square's card-reading technology is updated and adapted to better serve the evolving buying habits of customers, such as contactless mobile wallet payments, so, too, are the rest of its products. In particular, Square is dedicated to helping businesses develop a multi-channel presence in today's increasingly digital marketplace.
"Businesses are very focused on an omnichannel approach," Square's spokesperson explained. "They want to be able to sell their items in stores, but they also want to have a great way to do it online, as well as taking their business on the go with a solid mobile offering."
Even beyond the sale, today's customers expect a seamless experience across every channel, with the same level of functionality when browsing and shopping on their phones as they experience using their computer's web browser. This includes cross-channel compatibility of things like gift cards and purchase returns, as well as niceties such as receiving emailed receipts for in-store purchases.
Part of the issue merchants face with integrating across platforms is the challenge inherent in integrating niche and/or proprietary in-store systems with pre-packaged or custom-built ecommerce platforms, which can cause cross-channel use issues for customers and business alike. It's here that Square really shines, providing payment processing and integration across a variety of platforms to create a consistent experience.
"I think creating a cross-channel experience is an area in which we a) have a lot of momentum and are actively investing our time and resources, and b) are uniquely positioned to really be a great solution for businesses who want to be able to sell any way, whether online or in person," said Square's spokesperson.
No-Gimmicks Pricing is Transparent & Straightforward
Square thrives for many reasons—convenience, simplicity, accessibility—but its users really love its no-gimmicks pricing.
"When we entered the space seven years ago, it was really hard for cash-only local businesses to begin accepting credit cards. There are barriers to entry, a lot of complicated paperwork, regulations, and complex fees that were hard to understand. We wanted to offer something that was really transparent, affordable, and powerful in enabling business owners to grow and increase sales," Square's spokesperson said.
Its original product, the Magstripe Reader, is free for business owners. The Contactless is $49, and the Stand is $99. All carry the same payment processing fees: Pay 2.75 percent for each credit card transaction.
"Swipe $100, see $97.25 in your bank account in one to two business days. No monthly fees, no commitments, no surprises." — Squareup.com
Square makes it just as easy for the local family-owned-and-operated business to accept credit cards as it does the big-brand retailer to accept Apple or Android Pay. It's simple and affordable across the board no matter who's using it.
Live Monitoring Prevents Fraud From Ever Occurring
I'll admit that I had a fleeting, irrational thought somewhere along the lines of "Is this legit?" back when that caricature artist used her cell phone to swipe my debit card (I've never been the most technologically-savvy individual).
Square's spokesperson confirmed she was never a con artist out to steal my credit card info, and that Square has always taken security very seriously.
"Our approach to security has always been designed to protect business owners and their customers first and foremost. We make sure that all card data is encrypted end to end. We've always been a leader in the security space and continuously innovating in things like fraud prevention and data protection for business owners," he said.
Square partakes in real-time monitoring to stop fraud before it can even occur.
"We stop fraud via live monitoring programs that analyze transactions as they're happening. This is known as risk visualization. The approach helps us detect and investigate suspicious activity before a fraudulent charge takes place. This method is not only a pioneering way for us to protect merchants, but it's also a better way to build an automated system to detect criminals that will scale as our business grows." — Squareup.com
Square Lets You "Take Care of Your Business Anywhere"
Where I personally find the true beauty in Square to be is the accessibility it offers to individual entrepreneurs and startups in need of a quick and easy credit payment processing solution, such as the case of my caricature artist. Millions of businesses use Square for the affordable, portable convenience it provides, exemplified in its motto to "take care of your business anywhere."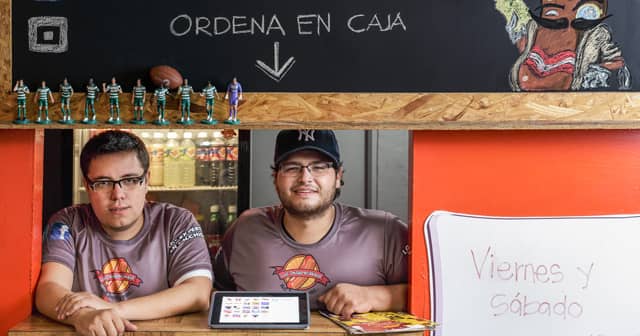 Square is available for sellers of all types and sizes, from restaurants and retailers to professional services and nonprofit organizations—and has essentially become a one-stop shop for businesses to efficiently run, grow, and streamline internal processes.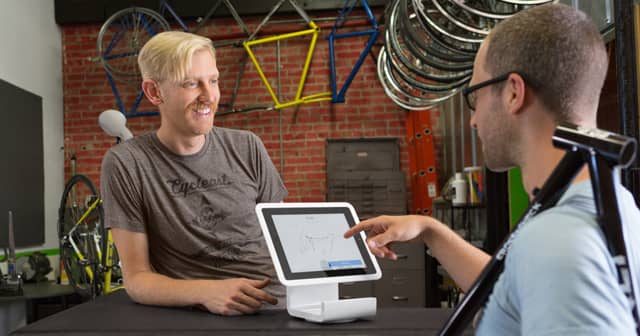 "Today, accepting payments and tracking sales with Square is only part of our story, but our purpose is still the same. We empower people with beautifully simple tools that give them an advantage where they previously and unfairly had none." — Squareup.com
Advertiser Disclosure
CardRates.com is a free online resource that offers valuable content and comparison services to users. To keep this resource 100% free, we receive compensation for referrals for many of the offers listed on the site. Along with key review factors, this compensation may impact how and where products appear across CardRates.com (including, for example, the order in which they appear). CardRates.com does not include the entire universe of available offers. Editorial opinions expressed on the site are strictly our own and are not provided, endorsed, or approved by advertisers.