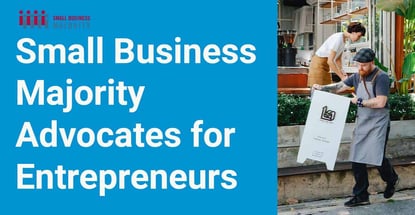 Our experts and industry insiders blog the latest news, studies and current events from inside the credit card industry. Our articles follow strict editorial guidelines.
In a Nutshell: Most businesses in the United States are small businesses. Small business owners may struggle when encountering obstacles that prevent their businesses from growing. Small Business Majority works to help small business owners overcome barriers to success. It provides entrepreneurs with tailored educational resources. Small Business Majority assists entrepreneurs with access to capital and advocates for policy change that favors small businesses.
Corporations can seem omnipresent in our daily lives. Big businesses with big marketing teams and big budgets work to ensure that, even if the product or service it provides isn't in front of us at the moment, its name isn't too far away. Billboards, online advertising, television and radio commercials, and numerous other media sources keep big businesses' names, slogans, and promises at the forefront of our minds.
The relentless nature of corporate advertising can shield us from the fact that small businesses make up the overwhelming majority of companies in the U.S. In fact, according to the Small Business Administration, a hard-to-believe 99.9% of all companies in the U.S. are small businesses.
Small Business Majority is a national small business advocacy organization. Its name references the prevalence of small businesses in the U.S. Small Business Majority defines small businesses as businesses with fewer than 100 employees. 

Headquartered in Washington D.C., Small Business Majority works with businesses nationwide. It also has offices in California, Colorado, Georgia, Illinois, and New Mexico.  
"There are many systemic barriers that small business owners face, and we work to help business owners overcome these barriers," said Xiomara Peña, Small Business Majority's Vice President of Programs & Engagement. "Small business owners are typically going to hire from their local community. So when you help one small business owner, you're potentially helping many people within their community as well."
Small Business Majority started in 2005 and currently has a network of more than 85,000 small business owners and over 1,500 partners. Peña said the organization works with tens of thousands of businesses each year. Approximately two-thirds of these businesses are women-owned or minority-owned. About 50% of Small Business Majority's small business partners have fewer than 10 employees, and 23% are sole proprietorships. 
"We enjoy collaborating with businesses in various stages of ownership and across a wide range of industries," Peña said. "We provide various workshops and educational events for them and offer programming to ensure entrepreneurs have the tools they need to succeed."
Amplifying the Voices of Small Business Owners
At its inception, Small Business Majority focused on healthcare advocacy, but the team quickly realized that small businesses also need support in many other areas.
Peña said Small Business Majority's work centers around two core beliefs: 1) entrepreneurs are essential building blocks to a healthy and sustainable community and economy, and 2) an authentic voice of small business needs to exist in public policy. However, Peña added that the voice of a small business is largely underrepresented and often co-opted by larger businesses pretending to speak for small businesses.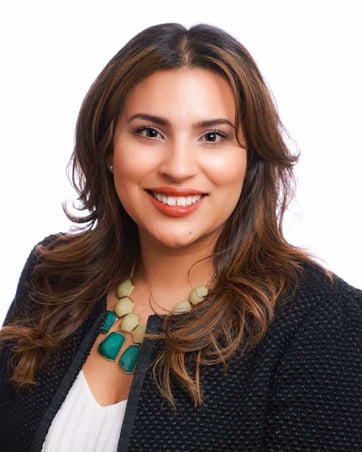 "Part of our work is just amplifying the real-world stories of everyday mom-and-pop shops," Peña explained. "We also leverage scientific polling to provide guidance on issues that small business owners really care about. Much of our educational content is specifically tailored to reach under-resourced small businesses."
Small Business Majority's blog highlights common issues that small business owners encounter. The blog updates frequently, and it includes inspirational stories, educational articles, and tales of caution that can help small businesses avoid potential pitfalls.
Small Business Majority also provides extensive research to keep policymakers and the small business community informed of timely issues that may impact the economy. The organization's research efforts include insights on access to capital, fair competition, healthcare, retirement, and technology, among other topics.
"All of our work is grounded in education and resources, policy and advocacy, or research and insights," Peña said. "We're not trying to reinvent the wheel, but we strive to be an ecosystem connector and builder. We can help folks navigate to the resources they need to position their businesses for growth."
The Backbone of a Thriving Economy
Small businesses are the backbone of the American economy, Peña said. She also spoke of the importance of small businesses' role in local communities.
"About two-thirds of new jobs come from small businesses," Peña detailed. "When someone spends $1 at a large corporation, about $.30 circulates within the local economy. But when they spend $1 at a small business, about $.70 circulates within the local economy. That's because small business owners work with local vendors and suppliers more frequently, and they invest money back into their communities more than large corporations do."
In-house content experts create Small Business Majority's free educational programming. The experts work directly in their communities to understand the issues faced by small business owners. Content expert's fieldwork yields insights that inform the development of Small Business Majority's educational content.

Peña said Small Business Majority's resource hub, Venturize, offers free, unbiased resources as well as technical assistance to help entrepreneurs access capital.
Small Business Majority works to ensure that businesses are aware of Community Development Financial Institutions (CDFIs), which work closely with small businesses and typically fill gaps in small business financing. Peña said CDFIs can be great lending partners for low-cost, transparent loans up to $250,000, and some CDFIs focus on providing small-dollar loans of $50,000 or less.
"Many underrepresented and underserved entrepreneurs may have trouble accessing capital through traditional methods," Peña said. "Maybe they don't have an established credit history, or their credit score isn't where they'd like it to be. CDFIs can be a solid option for business owners who don't qualify for bank loans, and Venturize is a great resource for entrepreneurs to engage in self-directed research."
Impacting Policy to Create a Vibrant Future
Many entrepreneurs are passionate about their business. They work long hours to establish and nurture their businesses, going to great lengths to provide the business with every possible advantage.
Peña said she has a growing concern that small businesses seeking financing are increasingly becoming involved with predatory lenders. 
Small Business Majority advocates for policy change that would require lenders to be transparent and fair in their lending practices with small business owners. 
"We're an advocate for Truth-in-Lending legislation that would help to provide some of the protections offered in personal lending to the business lending space," Peña said. "We'd love to see that happen, especially because it would reduce the risk of folks falling into some of these predatory products which can harm the business and also cause the business owner to feel shame and embarrassment."
Small Business Majority has launched grassroots leadership councils that meet monthly in the states where the organization works to participate in discussions about impactful business policy change. Peña said the councils also meet with elected officials to discuss the unique needs, challenges, and opportunities that small businesses face and how policymakers can remove obstacles preventing small businesses from growing.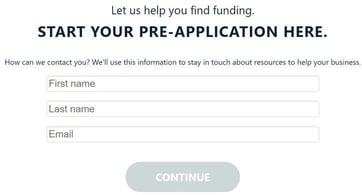 Small Business Majority works with Hispanic business owners to understand the issues that impact their businesses. The organization hosts an event for Hispanic entrepreneurs during National Hispanic Heritage Month that features a panel discussion where business owners can hear directly from other entrepreneurs. 
Peña said Small Business Majority enjoys a partnership with the Support Latino Business organization, enabling them to offer grant funds to small businesses annually. And a relatively new partnership with Connect2Capital matches businesses with organizations that can provide additional financing and technical assistance options.
"This is something we're excited about that will reduce that barrier for small businesses to access capital and resources," Peña said. "Women and minority entrepreneurs have been historically underbanked and undercapitalized. By providing affordable access to capital, we're taking another step to help these small business owners thrive."