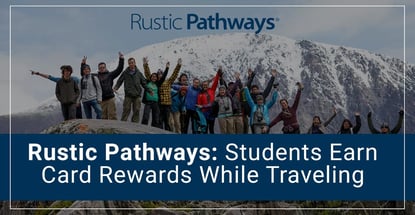 In a Nutshell: Today, colleges and universities seek students who are well-rounded individuals with experiences and viewpoints that extend beyond the classroom. Rustic Pathways is a travel company for students who want to participate in immersive journeys that build character and assist communities worldwide. Card rewards can help fund travel to more than 20 global destinations where young people can have a positive impact. Rustic Pathways aims to ensure student achievers also have unique experiences to add to their applications.
High school is primarily about college preparation for many U.S. students. And today, college admissions officers look for experiences and credentials that differentiate candidates beyond GPAs and academic achievements.
With such strong competition, the search often leads students out of the classroom to book experiences with Rustic Pathways. The organization is a leading student travel company where purposeful trips also have a social impact.
Students as young as middle school age are eligible to participate in safe, structured group travel through Rustic Pathways. And many high school graduates interested in semester-long experiences also find the company a good fit.

Rustic Pathways experiences allow young learners to challenge assumptions and abilities while positively impacting the world.
"When done right, travel experiences can be really formative and guiding," said Kayla Anzalone, Director of Special Projects for Rustic Pathways. "They can truly shape a student's perspective on the world, not just while they're studying in high school and college, but even later as they go on to their adult lives and careers."
Donations to the Rustic Pathways Foundation can help fund scholarships and sustainable partnerships in developing countries and ensure experiences are open to high achievers regardless of their family's background or income level. Supporters who have amassed credit card rewards can also cash them in and donate the money to help fund the organization's mission.
"It's all about giving young people the chance to step out of their comfort zones and experience personal growth," Anzalone said. "Travel through Rustic Pathways allows students to exercise their independence, empathy, and self-awareness in supportive and safe environments."
Partnerships for Long-Term Community Impact
Rustic Pathways was formed in 1983 as a pure student adventure experience.
"Rustic Pathways was running eight-week trips in the Australian Outback, packing a four-wheel-drive vehicle with the necessities and going as far down the Outback Highway as possible," Anzalone said.
In 1996, the student travel programs pivoted to more learning-centered, social-impact experiences. Initially, Rustic Pathways partnered with communities in the Nausori highlands of Fiji.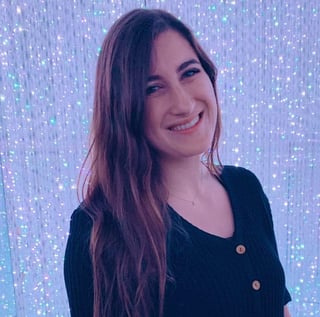 "Students and staff worked with the community to rebuild a school and discovered the impact service had on youth and how that can be harnessed to support community-initiated projects around the world," Anzalone said.
As a result, Rustic Pathways expanded its offerings as participation grew and local partnerships were added. Now the company operates on every continent except Antarctica.
"In each country, we've built partnerships with long-term goals for impact work," Anzalone said. "For example, in Costa Rica, we focus on supporting indigenous communities and environmental conservation. In Thailand, the work supports educational access and public health, and in the Dominican Republic, we work closely with communities facing statelessness and discrimination."
During the COVID-19 pandemic shutdowns of 2020, travel through Rustic Pathways largely ceased. Still, card rewards donations and other funding enabled the organization to perform COVID-19 relief work in some of its partner destinations. Now that travel is resuming worldwide, students have the opportunity to work in the new partner destination of Puerto Rico, where Rustic Pathways helps with ongoing Hurricane Maria recovery efforts.
"They're still rebuilding homes there, and we had staff members go out and connect with people we know in the community and just design the program around what their needs are," Anzalone said.
Addressing Sustainability and Local Priorities
The concepts of community and connection are critical to everything Rustic Pathways does.
Program types include opportunities for thrill-seekers and others oriented to service, language and cultural immersion, and conservation. However, all Rustic Pathways programs incorporate local community service projects and practice sustainable travel.
Students, caregivers, and educators can filter the comprehensive program list on the Rustic Pathways website by country, program type, service type, age range, and date range, among other options.
"Sustainable travel and community impact are huge priorities for Rustic Pathways," Anzalone said. "As a company, we commit to responsible travel practices through economic support for local communities, sustainability, and responsible traveler conduct. We teach students responsible travel practices while they're out there."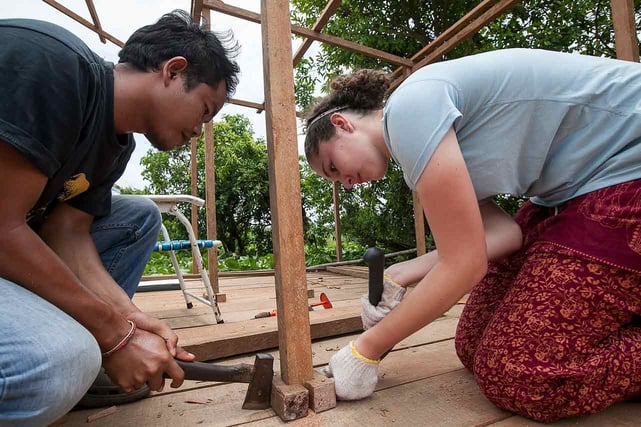 Rustic Pathways trips align with UN Sustainable Development Goals. And as with the Puerto Rico project that started in 2021, collaboration is at the heart of every partnership.
"We always work with local partners to develop long-term plans that ensure we address high priority community needs," Anzalone said.
In Cambodia, for example, thousands of families in the Prek Toal region live and work along the Sangker River in floating homes and buildings erected on thick bamboo trunks. One group of students found their education in jeopardy because their floating primary school was sinking into the river, and they were forced to bail water from their own classroom.
Building on prior relationships, the Rustic Pathways Foundation in 2018 started raising funds for a new school. As often happens, the organization formed a long-term partnership with the village.
"In Prek Toal, Rustic Pathways students still work alongside local professionals not only to help with the school but also to repair and build new floating homes for the community," Anzalone said.
Rustic Pathways: Putting a Face on Student Achievement
Rustic Pathways travel is safe and structured, and trips are guaranteed and insurable, with most departing through chaperoned group flights. They all include service hours that are honored by most high schools and count toward graduation requirements.
"For anything from college admission essays and interviews to resumés, Rustic trips are typically huge moments in students' lives that they can build stories from," Anzalone said.
Some chaperoned flights even offer students and their families opportunities to earn credit card rewards depending on the airline.
And cashing in those card rewards can provide more revenue for the Rustic Pathways Foundation. They offer an ideal opportunity for parents and others with their own travel experiences to support a worthy educational cause that also funds needs-based financial aid and scholarships.
Getting off the beaten path with Rustic Pathways can be life-changing for students, not simply as an academic differentiator but as a catalyst for a deeper human connection to the world.
"It's important for young people to grow in this way," Anzalone said. "One of the things I see in kids is that many don't know what they want to do with their lives. They've never gotten the chance to break free from the bubble of the town they grew up in, and they may have never had the chance to make fully independent decisions."
Students often return from Rustic Pathways adventures with new friendships, connections, insights, and a broader appreciation of the challenges of making the world a better place.
"They figure out who they are and have a new mindset when they come back," Anzalone said.
Advertiser Disclosure
CardRates.com is a free online resource that offers valuable content and comparison services to users. To keep this resource 100% free, we receive compensation for referrals for many of the offers listed on the site. Along with key review factors, this compensation may impact how and where products appear across CardRates.com (including, for example, the order in which they appear). CardRates.com does not include the entire universe of available offers. Editorial opinions expressed on the site are strictly our own and are not provided, endorsed, or approved by advertisers.