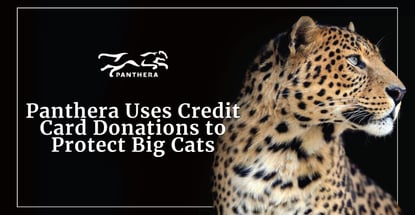 In a Nutshell: Panthera is a charitable organization that devotes its resources to preserving the seven species of big cats and their ecosystems, along with the 33 species of small cats. The team of scientists and wild cat advocates work with international organizations to study and protect cheetahs, jaguars, leopards, lions, pumas, snow leopards, and tigers. Panthera's mission is to make sure wild cats have a future that's free from threats including poachers, habitat loss, and fragmentation. Donations to the organization further its cause to protect the most imperiled cats from threat and develop conservation programs for their survival.
Lions are the king of the jungle. Their roars are heard from miles away. Their strength, bravery, and dedication to the pride show they are apt rulers. Disney even created a movie based on the premise of the lion being king of the jungle in 1994.
Lions and several other big cats are apex predators in their habitat. So why do they need our help? It turns out they don't need our help. What they need is protection from humans. Humans destroy big cats' habitats through deforestation and constant construction. Poachers kill the animals for their furs and harvest their body parts for alternative medicines.
Panthera is the voice for those big cats threatened every single day. All seven species of big cats are listed as threatened or near-threatened on the IUCN Red List, with tigers classified as endangered. Big cats do not only require that their status and natural habitats be protected, but that poaching be outlawed globally. It also needs workers in those habitats to enforce those protections.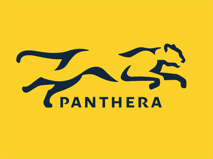 Panthera brings together scientists and people working in the field to come up with answers to declining cat populations. Panthera researches advanced solutions to protecting big cats. The organization turns donations into action to save cats and several other animal populations.
"Cats are some of our most iconic species," Panthera Chief Scientist and Tiger Program Director John Goodrich said. "They need so much area. They can be the flagship for biodiversity conservation, carbon conservation, and mitigating climate change for Watershed conservation. All of that can fall into the umbrella of big cats."
Poaching and Habitat Loss are Among Cats' Top Threats
Panthera told us poaching is increasing in Asia despite a growing awareness, thanks to the internet and Netflix's viral phenomenon Tiger King, of the declining big cat population.
Tigers remain a popular target for poachers due to their fur and the high black market prices for body parts used in traditional Chinese medicines. Poaching remains a critical issue throughout Asia and Africa, where anti-poaching units can't seem to get the upper hand on poachers.
Habitat loss due to increased construction and deforestation also poses a threat to big cats. Big cats are not meant to live alongside humans. But humans continuously whittle down the cats' livable space for infrastructure and agriculture. 
Tigers and lions will not make leaving their home easy, and Panthera said uprooted cats pose problems to invaders, killing livestock, pets, and sometimes people. The easy solution for the people who move in is to kill the big cat. Panthera hopes to prevent situations such as that from happening in the first place.
"It's a big thing for a community if they lose a community member to a tiger, and obviously, for a family, it's a very tragic thing," Goodrich said. "Mitigating and preventing those conflicts is most important. Then, if possible, remove the offending individual instead of having it killed."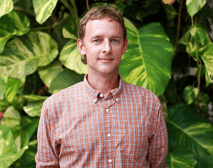 The team at Panthera also studies why a big cat may have attacked. Doing that fundamental research will show what happened to agitate the animal.
"We assess the situation and determine if the tiger was maybe wounded or sick and needed some kind of intervention," Goodrich said." "Sometimes it was a poacher trying to shoot a tiger and botching the poaching attempt, and then the tiger attacks."
Panthera told us that many of the issues stem from big cats getting stuck in hunting traps meant for other animals. Big cats will step into a snare and get it caught on their foot or around their neck. When that happens, groups have to capture the animal, remove the snare, and evaluate the animal. Then, if the cat survives, it can be either released back into the wild or held in captivity until it heals after which it's released.
Taking a Science-Based Approach to Conservation
Panthera uses science in every approach to conserve wild cat populations. Panthera told us the science is efficient and demonstrates the effectiveness of its actions.
The first course of action is identifying the best places for conservation. These need to be vast, open areas with ample access to food and a thriving habitat for cats to roam free. The areas also must be maintained to prevent devastating wildfires.
Next is identifying critical threats. These would be poachers in the region and plans for construction, agriculture infrastructure, or expansion. Panthera is a nongovernmental organization but works with many government agencies to find the best areas where the organization can protect big cats.
After identifying the threats and conservation areas, Panthera gets to work on developing intervention efforts. The team places cameras in the conservation areas to track big cat populations, find where they go, and catch poachers before they can strike.
Panthera has been working to protect big cats since 2006 and uses the best methods to increase populations. The team measures the success of interventions and, through the years, fine-tunes them until something clicks.
In a world with billions of people and only 4,500 tigers in the wild, Panthera said humans need to do more to protect these habitats. Without our help, tiger populations will continue to dwindle.
"The conservation recipe is pretty simple," Goodrich said. "Cats need an untouched space. They need protection from human-caused mortality. If you leave them alone, most cats are very resilient. With high rates of reproduction, they bounce back very quickly."
Donations are Critical to Protecting Cat Populations
Donations to Panthera help the organization equip and train wildlife rangers to detect poachers, monitor wild cat and prey populations in the wild and partner with local communities to implement other conservation actions benefitting people and the planet.. A $25 gift feeds an anti-poaching unit hot meals for a week. A $50 gift runs a tractor for one hour to create fire breaks. A $100 gift provides a day of specialized fire training for park staff. A $250 gift provides a day of anti-poaching technology training for rangers in tiger and lion territories.
Panthera is a nonprofit organization, which means donations are critical to moving forward with its mission. The recruitment and training of vigilance teams are the best ways to stop poachers from hunting and killing animals.
Donations to Panthera help the organization equip and train wildlife rangers to detect poachers, monitor wild cat and prey populations in the wild, and partner with local communities to implement other conservation actions benefiting people and the planet.
Anyone can donate to Panthera with their credit card. Cardholders can use their rewards points to make a donation by converting rewards balances to statement credits. Next, proceed to the donations web page and donate the amount of the statement credit.
Panthera mentioned that poaching and hunting are easy alternatives for many people who cannot find jobs to support their families. Poaching is dangerous, illegal in many parts of the world, and comes with risks. Poaching is expected to decrease as a means of employment as countries offer less dangerous, more stable, and higher-paying jobs.
Panthera understands that people may feel that, with climate change, poaching, and increased construction worldwide, saving big cats is hopeless. But the organization wants people to know there is hope to save the cats.
"We are making progress," Goodrich said. "We are making headway. We are increasing cat numbers and creating lots of different landscapes. It can be done, but we need the public's help to get it done."
Advertiser Disclosure
CardRates.com is a free online resource that offers valuable content and comparison services to users. To keep this resource 100% free, we receive compensation for referrals for many of the offers listed on the site. Along with key review factors, this compensation may impact how and where products appear across CardRates.com (including, for example, the order in which they appear). CardRates.com does not include the entire universe of available offers. Editorial opinions expressed on the site are strictly our own and are not provided, endorsed, or approved by advertisers.