In a Nutshell: Loyalzoo offers digital loyalty rewards programs modeled after those used by big retailers but tailored to small businesses and their customers. Businesses can choose between a reward points offering similar to that of credit cards, or a subscription program depending on which fits their business model. The program operates primarily through text messages and email rather than just an app, and this approach reduces onboarding friction and increases ease of communication with customers. Loyalzoo's software also integrates with point-of-sale systems, allowing businesses to collect valuable data. Loyalzoo's next focus will be on automated marketing, which will help small business owners communicate with customers and encourage repeat business.
Many consumers today live by loyalty perks, subscription services, and credit card rewards programs. Most people are enrolled in at least a few of these programs — some of which they've forgotten about. That's why small business owners often want to take advantage of the benefits of loyalty programs, but they can run into barriers to implementation.
They often have to consider purchasing new infrastructure and dealing with challenges in rolling it out — all the while wondering whether it's worth the investment.
Loyalzoo can help SMBs solve those problems with its loyalty program solutions. Its primary market is the United States, but it also has a presence in the U.K. and Canada, which has emerged as a popular market for the service.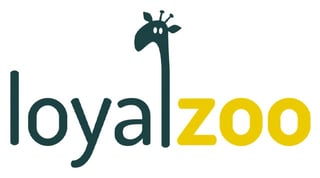 In all three countries, small businesses can compete with larger retailers by designing and implementing loyalty programs based in mainstream digital communication channels. The programs are designed to meet the unique needs of SMBs and consumers. And Loyalzoo offers a low-friction onboarding process for both parties.
Once implemented, Loyalzoo helps small businesses leverage consumer data and maintain an ongoing marketing relationship. Its products are based on the practices of large retailers, but are tailored to small business operations and customer behavior.
"We realize consumer behavior is quite different when it comes to small businesses," said Rhiannon Davies, Chief Growth Officer at Loyalzoo. "They may be a little less likely to be as loyal because there's not so much of a franchise as big retailers they already know. People are less inclined to install an app for small businesses, so we came up with some other ideas."
Subscription and Points Programs Provide Flexibility
Loyalzoo allows small businesses to offer perks to customers through a digital loyalty card. Each business can choose between two programs designed to meet their needs and goals.
The first is a standard reward-points model similar to those offered by credit cards. Consumers earn points for a certain amount of money spent, and then they can redeem those points for discounts or freebies.
"Reach 30 points, get a free coffee, or whatever they want it to be," Davies said. "It's completely up to the business owner."
While that approach is particularly effective for retailers selling relatively inexpensive products on a recurring basis, is also faces intense competition. Among the businesses that use this approach are QSR/fast-casual restaurants, beauty and hair salons, and retail environments that are highly competitive with a typical repeat purchase like wineries, health stores and vaping.
Another option is a recurring subscription. Loyalzoo modeled this offering on Amazon Prime, but geared it toward small businesses. The customer signs up for recurring payments using a debit or credit card, and they get rewards and benefits in return.
"They don't call it a loyalty program, but in essence, it is, kind of like a gym membership," Davies said. "If you're paying for something, you want to get the value out of it. We had lots of merchants come to us saying, 'I'd love to replicate that type of loyalty solution.' We came up with the idea and asked a lot of people their advice, and they love the solution."
Some examples include car washes that offer free washes each month; spas and salons providing certain products or treatments; and coffee shops offering unlimited drinks for a flat price. In each case, the rewards and programs are customized to the business.
"It's their loyalty program," Davies said. "It's not a joint program with a competitor."
An App-Optional System that Offers Low-Friction Marketing Solutions
Loyalzoo does offer an app — available on iOS and Android — that consumers can download, but it is not required to participate in loyalty programs. Instead, businesses can engage their customers through email or text messages, both of which maintain brand identity.
"The main differentiator between us and some of our competitors is that we're not only a loyalty solution, but we're also a marketing tool," Davies said. "By gaining access to a customer's phone number or email, not only can they get their loyalty points and their rewards, the merchant can market to that customer over time."
That has been particularly useful during the COVID-19 pandemic, as businesses have had to change their strategies to meet public health requirements and expectations. For example, restaurants can reach out to customers and announce takeaway service, outdoor seating, contactless payment via credit card, or any other practice they want to publicize.
The key to reaching a wider audience of customers is the low-friction approach to membership. Loyalzoo was initially app-based but changed its direction to email and SMS-based after businesses experienced low conversions.
"We had a bunch of merchants saying, 'I like the software, but I'm only getting 10% of my customers signing up,'" Davies said. "That's not a very good loyalty program if you've only got 10% of people. If you can get 100% of people who can decide to install the app or get points in email or SMS, you're opening yourself up to a larger customer base."
Point-of-Sale Implementation Gathers Valuable Data
Small businesses can purchase Loyalzoo software through its website or the merchant service companies it partners with. The software integrates with point-of-sale systems for cash, debit, and credit card payments. Although available through many such systems, Loyalzoo's most popular POS vendor is Clover.
"You pull the POS system out of the box, it's ready to go, and it has an app market," Davies said. "You move onto the app market, just like on your phone, and you can find Loyalzoo. Install it, and you're good to go. That's the ideal scenario because it's nice and easy."
That level of integration also enables Loyalzoo to gather useful customer data. Businesses can then leverage that information to market to consumers.
"There's a misconception that companies need to have lots of data and understand who their customer is," Davies said. "At the end of the day, a small business doesn't care if their target market is females between 25 and 35."
Those businesses have more important factors to consider. Is the customer a VIP, or someone within the top 20% of spending customers? Or is the customer purchasing less and less from the store?
"If their buying behaviors are trending downwards, that's much more valuable than knowing a target market," Davies said. "All of our automated marketing efforts revolve around their buying behaviors because that's far more relevant in a small-business setting."
Loyalzoo: Integration Empowers SMBs to Compete with Larger Retailers
The results that small businesses see from Loyalzoo often speak for themselves, whether they choose a subscription or points-based program. In the latter case, business owners have realized an average 13% increase in revenue.
"That's because we're analyzing the purchasing behaviors of that customer so we can understand how much a customer is spending and how much money is being increased," Davies said.
Davies said: "With subscription loyalty, it's becoming a popular strategy no matter what the size of the business."
As suspected, it is in high demand with higher-ticket establishments such as spas or injectables clinics as this is where those types of programs are more traditionally used.
"We are seeing more small businesses get really creative with this product including those with have lower-ticket items and seeing great success from a recurring revenue stream," she said.
As of summer 2020, Loyalzoo's focus is on adding integration and ensuring that its offerings are available to more small business owners. Additional features in the pipeline for 2020 are focused around marketing and progressive automation
"We have a pretty solid product at this point," Davies said. ""We typically find small retailers just don't have the time for lengthy marketing plans and a lot of marketing strategies can be rather costly with little return. The more we can automate those marketing processes for them, the better, and that's where our path is headed."
Advertiser Disclosure
CardRates.com is a free online resource that offers valuable content and comparison services to users. To keep this resource 100% free, we receive compensation for referrals for many of the offers listed on the site. Along with key review factors, this compensation may impact how and where products appear across CardRates.com (including, for example, the order in which they appear). CardRates.com does not include the entire universe of available offers. Editorial opinions expressed on the site are strictly our own and are not provided, endorsed, or approved by advertisers.