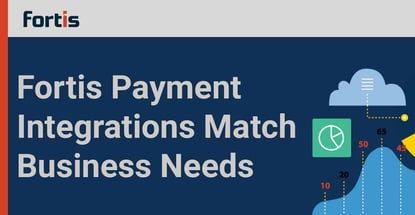 Our experts and industry insiders blog the latest news, studies and current events from inside the credit card industry. Our articles follow strict editorial guidelines.
In a Nutshell: Businesses of all sizes need seamless payment processing solutions to reinforce the brand experience and purchase journey. As the payments space evolves, Fortis offers processing services that meet changing business needs through industry specialization and platform customizability. For its commitment to driving business growth by turning payments into a competitive advantage, Fortis has earned our Editor's Choice™ Award.
All businesses need payment processing services, but as eCommerce and digital payments transform the payments space, choosing the right provider becomes more complex.
The best course of action for companies of all sizes is to leave decisions about gateways and merchant account contracts in the hands of experts so they can focus on their core competencies and bottom lines.
Fortis has worked on the leading edge of payments innovation since 2010, so its clients don't have to. As a payment facilitator and comprehensive merchant account provider, it partners seamlessly with businesses and developers to turn payments from distractions into differentiators.

It accomplishes that mission by not trying to be all things to all industries. Although it works with a wide range of B2B and consumer-facing businesses and developers, specialization ensures it equips each client with the right tools and capabilities.
In addition to integrating directly with leading B2B enterprise platforms, Fortis works in healthcare, hospitality, and retail verticals, with each receiving appropriate customized solutions. Clients can also expect personalized care and attention from dedicated account managers.
"Whether you're a cardholder, a merchant, or a developer, everyone's journey is a little different as they go down the payments path," said Kevin Shamoun, SVP Product and Innovation at Fortis. "Payments are changing fast, and we want to make sure that, as we drive new solutions out to our users, we can support them."
Flexibility is key to that value proposition, and clients know they can count on Fortis to deliver over the long haul. For customizing its platform to match the unique needs of businesses, Fortis has earned our Editor's Choice™ Award.
Quickly and Easily Connect with Customers
Fortis bases its onboarding process on platform-to-platform integration delivered through a suite of APIs — application programming interface modules that enable Fortis to communicate seamlessly with leading developer and enterprise management platforms.
Regardless of the level of experience each client brings to the table, dedicated Fortis professionals choose custom solutions from a complete menu of payment capabilities. Fortis combines this API approach with services and security features to ensure that each client can create a payment experience that facilitates growth.
Fortis uses standard API programming languages, software development kits, code samples, and automation features to ease onboarding for developers. In some scenarios, getting up and running can happen in a few minutes rather than hours or days.
Watch on
"Being API first really does matter in the payments space," Shamoun said. "There aren't a lot of providers out there that have the technology stack we have — and we continue to build on it."
Other clients need more attention. Fortis can be there every step of the way to offer recommendations and guidance when onboarding small-business clients on a learning curve.
Client education is essential because less-than-optimal integrations may lead to cart abandonment and other payment pitfalls. Every Fortis client is unique, but they all share the goal of moving customers through the checkout process in a way that results in a positive brand experience.
Fortis holds webinars and produces videos to assist onboarding customers. Team members also make themselves available for one-on-one calls and consultations to ensure that every client achieves a sustainable integration and can get back to doing business.
"The value our clients offer is their bread and butter," Shamoun said. "We let them forget about payments so they can focus on what they're passionate about."
Platform Services Drive Engagement and Loyalty
All Fortis solutions support mainstream payment standards. Customers can pay online, at the point of sale, by phone or mobile device, or through various virtual terminals. The platform meets those expectations without imposing itself on the payment experience.
But Fortis also exceeds expectations through value-added platform components that keep clients — and their customers — coming back.
For example, gift card and loyalty capabilities help Fortis clients boost brand awareness and generate revenue. Fortis solutions are customizable to maximize client control and accommodate unique marketing objectives. Fortis-enabled loyalty programs help businesses generate additional profit and acquire and retain customers.
Fortis also enables recurring payments, card and account update capabilities, and integrations with health savings accounts. There's also documentation for accessing and managing transactions online, in-store, or on the go.

On a more general note, Fortis keeps its ear to the ground regarding payment issues and integrations currently on the horizon. The Fortis platform sometimes works so well that clients tend to adopt a set-it-and-forget-it perspective. Smaller businesses benefit from Fortis guides, who put themselves out front to ensure clients understand where the industry is heading.
"We apprise them of industry changes and regulatory and compliance issues," Shamoun said. "The why is the most important piece — we take the heavy lift off them when they don't keep their eye on the ball."
Clients at all levels benefit from the reporting capabilities Fortis enables. A feature-rich developer portal allows clients to self-serve when they encounter issues within the platform.
Fortis makes every bit of the data it generates available to its customers and actionable in real-time through business intelligence, reporting automation, and business, buyer, and partner engagement tools.
"If we have the data within our platform, we're serving it via API calls," Shamoun said.
A Future-Focused Payments Partner
When it comes to those reporting capabilities, being API first is a significant advantage for Fortis. Many of its competitors don't have the flexibility or even the ability to integrate that level of data awareness into the native software their customers use.
Platform-to-platform functionality also positions Fortis as highly future-focused. On the horizon are integrations with contactless payment services, including Apple Pay and Google Pay, and with cryptocurrencies. Those are assists for customers that may be struggling with the high cost of development time.
"When we add new features, companies have to do very little work to enable them," Shamoun said. "That's a huge value add."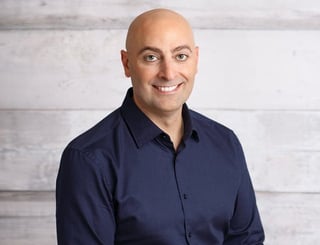 Although the advent of chip cards has improved the security landscape for credit and debit cards, platform-to-platform advantages extend to security features. The Fortis platform manages all customer-facing physical payment devices.
Comprehensive, multilayered, end-to-end data protection encrypts sensitive data at the point of sale. Developers don't have to worry about communicating with local devices.
But it's a different matter in terms of customer communication. In addition to providing guides to focus customers on industry trends, Fortis maintains regular call cadences with customers even when they don't need a lot of hand-holding.
When the payment process works, transactions recede into the background. People tend to pay attention only when something goes wrong. Regular communication helps everyone stay on the same page and gives Fortis crucial performance feedback.
Fortis does everything it can to ensure it doesn't call unnecessary attention to itself. And payments take their rightful place within the transactional ecosystem.
"We want merchants to have the best experience possible," Shamoun said. "You only get one chance to make a good first impression."