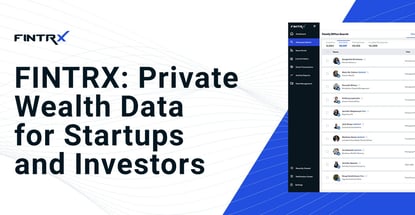 Our experts and industry insiders blog the latest news, studies and current events from inside the credit card industry. Our articles follow strict editorial guidelines.
In a Nutshell: Family offices and registered investment advisors (RIAs) are important prospective clients for fund managers and corporate investors. But they have traditionally operated in a rather opaque, relationship-based space. The FINTRX platform changes that dynamic through data and research that enables investors to target the most promising private wealth prospects. As the family office/RIA space evolves, FINTRX offers actionable intelligence to help managers and firms stay ahead of trends and close more deals.
In 2014, a hedge fund client asked investment consultant Russ D'Argento to prospect family offices — or private wealth management firms. But those small firms, which often serve ultra-wealthy clients, operated almost as if they didn't want to be discovered.
The family office investment space has typically been bound by tradition. For generations, family offices have been private wealth vehicles for ultrahigh net worth individuals, and families tend to do business mainly on a relationship basis. In other words, accessing decision-makers at family offices was more about who you knew rather than what products you had to offer.
Through his research, D'Argento also realized the space was evolving along with the entire investment landscape. That meant a wide range of alternatives providers wanted to reach them, including hedge funds, private equity firms, and real estate funds. Emerging platform technologies also offered an opportunity to bring buyers and sellers together with more precision than ever before.

That emerging dynamic led D'Argento to launch FINTRX, a data provider that conducts research on family offices and the broader financial landscape of registered investment advisors (RIAs). Today, fund managers, investment banks and their startup clients, and even other family offices and RIAs count on FINTRX to help them gain actionable insights and get in touch with those in charge.
"If you were a hedge fund looking to raise money, for example, it was unclear who you needed to target," said Dennis Caulfield, FINTRX Vice President of Research. "FINTRX enables clients to reach decision-makers more efficiently and close deals more effectively."
Formalizing the Family Office/RIA Space
More than 70% of current single-family offices were established after 2000. With so many new firms, investors need the reporting around proprietary family office data that FINTRX provides.
The platform tracks more than $7.6 trillion in total family office assets based on more than 4.8 million data points. Dossiers present info on family background, including wealth creation, investment history, and managed assets.
"We help our clients understand the targeted firm's transactions, what asset classes are preferred, and what the due diligence, research, and other processes around those investments look like," said Caulfield, who oversees the FINTRX investor research and data team.
The RIA space is similar, but the data FINTRX uses is mainly public. RIA data tracks more than $114 trillion in total investment advisor assets based on more than 6.3 million data points. In addition to reporting investment histories and preferences, RIA data reveals private wealth team structures within firms. That helps managers establish sales territories, report growth metrics, and prepare meeting prep packages.
Both the family office and RIA sides of FINTRX save prospecting time by tracking contact emails, phone numbers, and allowing fast access.
FINTRX also reveals relationship connections and likely potential associates to ensure productive connections. A client may learn that a prospect attended the same university at the same time, for example, or that the prospect enjoys golf or plays a musical instrument.
"Having that info facilitates a warmer introduction," Caulfield said. "That's imperative in this who-you-know space."
Data and Intelligence Surface Promising Leads
FINTRX tailors reports to the needs of each client, and it's accessible via a cloud-based web and mobile-friendly dashboard. Data seamlessly integrates with other platforms through an API feed.
The platform filters out appropriate family offices and RIAs, determines investment history time frames, and identifies contacts with the most potential. Hedge fund managers, private equity or venture capital funds, investment banks, and many other types of asset managers can benefit from that research.
Filters that isolate variables determine allocation preferences. Those include preferred fund types, the existence of separately managed accounts, and whether firms have a progressive investment style or a commitment to sustainability.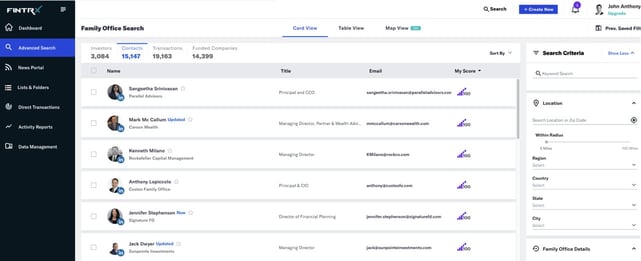 A transactions heat map simplifies historical allocation tracking. News alerts and notifications arrive through the app or email on a customized schedule to keep teams informed on personnel changes at critical targets. Updated contact information encompasses more than 800,000 individual decision-makers and enables clients to reach out across multiple channels.
FINTRX also enhances its view of shared contact commonalities through a contact relatability or affinity score. The platform looks at variables, including résumé history, affiliated work and residential locations, professional designations, hobbies and interests, board affiliations, and educational history. Then, it computes a relatability strength percentage and creates conversation starters around those common aspects.
That process can turn a cold call into an opportunity for a lasting business relationship with the right amount of information.
"We enable our clients to efficiently navigate our data by supplementing fragmented public information with smart tech and algorithms to uncover the best connections," Caulfield said.
FINTRX: Bringing Opportunity to Both Sides of the Market
Characterizing the family office space as opaque is a way of indicating that private wealth firms have traditionally preferred to operate discreetly rather than telegraph their activities. At the start, D'Argento was uncertain whether family firms would contribute their proprietary data to FINTRX.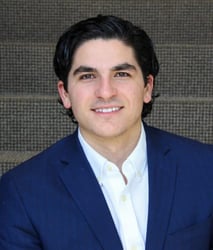 FINTRX has carefully built a reputation as a premium product with an exclusive client base, and family firms have also found it an effective tool for sourcing quality partners. They now flock to FINTRX and ask to be included because the value proposition works both ways.
"It helps them block out the noise," Caulfield said. "The deal flow coming into these companies through our profiling is far more relevant and targeted to them."
FINTRX keeps both sides engaged through resources, including a blog devoted to private wealth intelligence and a knowledge center featuring practical private wealth data insights and best practices.
FINTRX also partners with Charles Schwab to offer the Family Office Industry Briefing Series, which maps the location and assets of the family office ecosystem.
Customer case studies present a wide range of use cases ranging from local market outreach to extending global investment footprints. As the family office space grows in influence as a source of capital for alternatives, the diligent, service-oriented FINTRX research team ensures its data stays current.
FINTRX is now the preferred source of family office and RIA data for the alternatives industry — for small firms with targeted strategies and large ones with multiple goals.
"It applies across all asset classes. If you're targeting a space that's in the shadows, as family offices are, personal networks are limited, and web searches are taxing at best," Caulfield said. "Unless you're using FINTRX, you're a step behind."