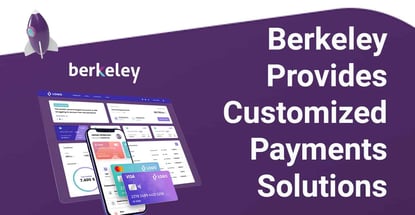 Our experts and industry insiders blog the latest news, studies and current events from inside the credit card industry. Our articles follow strict editorial guidelines.
In a Nutshell: Moving money quickly and securely isn't a luxury for businesses these days, it's a necessity.  Berkeley Payment Solutions is at the forefront of providing businesses with payment solutions that are efficient, compliant, and lightning-fast. Berkeley's platform has more than 300 features and capabilities that can be quickly implemented as clients need. Berkeley's products and services are customizable, allowing its clients to offer branded and innovative payment solutions.
Today's technological innovations fuel a culture that expects businesses to meet customer demands as quickly as they materialize.
These expectations can leave a business scrambling to satisfy its customers in a timely fashion. But, when it comes to payments, businesses can breathe a sigh of relief.
Berkeley Payment Solutions provides established businesses with sophisticated, institutionalized payment solutions that allow them to move money rapidly and seamlessly. This allows businesses partnering with Berkeley to spend more time focusing on what they do best.

Berkeley started as a prepaid card business but has quickly grown into one of the leading payments solution providers in North America. Its PCI-compliant platform connects to multiple partners to provide its businesses with flexibility and convenience.
"We've built a robust platform with a significant number of features and capabilities," says Lawrence Tepperman, CEO of Berkeley Payment Solutions. "It enables clients to build almost any type of payment program they can dream of."
Berkeley's solutions are used by a variety of organizations, from neobanks to charities such as the Red Cross, which uses a Berkeley solution to accept disaster relief payments. The company's payments services also facilitate payroll programs, gig economy payments, and insurance claim payouts.
"Our solutions really go to the core of what a business is doing," explains Tepperman. "If they are moving money around, sending or receiving payments, or managing a card program of any sort, then we have solutions for them."
Capabilities for Every Payment Possibility
The payments industry has evolved over the years. The wide variety of electronic payment and digital wallet options available today can make it challenging for businesses to keep track of the latest payment trends.
Berkeley's abundant payment solutions are cutting edge and integrate directly with its clients' processes. This integration saves customers both time and money.
"We offer over 300 features that our clients can customize and configure," says Tepperman. "Businesses know what their customers want. Customization allows the business to create incredibly bespoke payment programs that include everything they need, and none of what they don't."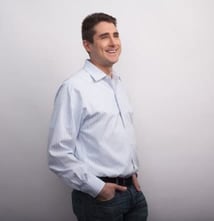 Mass customization is the underlying principle that informs Berkeley's partnership with its clients. Berkeley's brand of mass customization enables it to match its solutions with the client's unique needs. The customization tools at Berkeley's disposal makes it simple for companies to build the capabilities they want, with few limitations.
Berkeley offers both physical and virtual programs, and works with pay platforms including Apple Pay and Samsung Pay. Berkeley provides card fulfillment services for clients that offer physical cards, and its white label solutions allow clients to include their logo and other custom creative designs on the cards.
Staying compliant in the payments space is another challenge Berkeley meets for its clients. It is well-versed in payment card industry regulations, including Know Your Customer and anti-money laundering regulations, and stays abreast of regulatory headwinds.
"Compliance solutions are an integral part of what we provide our clients," Tepperman says. "Compliance is comprehensive and can be time-consuming, but our platform is PCI compliant and meets even the most sophisticated needs of large financial institutions."
Helping Established Businesses Reach the Next Level
Berkeley Payment Solutions has never raised funds to support its operations. It believes in "bootstrap growth," as Tepperman refers to it. The company has been profitable and has grown every year. It has accomplished this by ensuring there is a market for each of its products and that the products meet the needs of its clients.
"Our sweet spot is working with established companies with established financials and customer bases," Tepperman says. "This allows us to take a collaborative approach to projects. It's also afforded us the opportunity to partner with some of the largest companies in the world and help them figure out and understand what they need to do to take that next step."
With hundreds of services in its arsenal, Berkeley is able to learn what best benefits its clients and make product recommendations. Whether it recommends a bevy of services or just one is reliant on a specific client's needs. Clients integrate through one API, and then enjoy access to Berkeley's entire platform and can decide which services to use over time.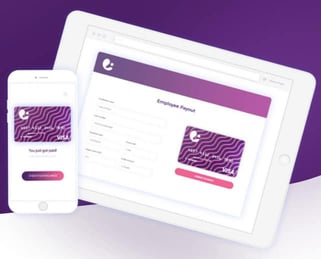 Berkeley's real-time funding product, which enables money to be sent or received quickly, is a popular product among its clients. Real-time payments allow a business to disburse and transfer money without delays that can stifle deals. 
For example, consider the investment advisor who has an investment opportunity for his or her clients. Clients may have to transfer money to fund the investment. Transferred monies may not be available for up to five business days in a typical money transfer timeline, by which point the investment's potential value may have eroded. Tepperman cites real-time payments as one example of a service that can benefit many businesses. 
The speed at which Berkeley implements its solutions for clients is another of its competitive advantages. Many Berkeley solutions can be implemented in as little as six weeks, and basic card programs can be established in days.
"Working with Berkeley is like using a time machine," Tepperman describes. "Our clients can speed through all the logistics of enabling payment solutions and go straight to having a fully implemented and compliant solution ready for customer use."
The Biggest Payment Company No One's Ever Heard Of
Berkeley Payment Solutions focuses on working with established clients who, through their partnership with Berkeley, are able to reach even greater heights. Berkeley's website touts a few of the successful business relationships it enjoys. Berkeley has worked with household names, including Google, Coca-Cola, and Mercedes-Benz. 
With such a prestigious track record and client list, it's natural to wonder why Berkelely itself isn't a more widely known name. In fact, Berkeley's relative anonymity is intentional as its products and services are all white labeled. This practice allows its clients to brand purchased Berkeley products as they see fit.
"We're the biggest company nobody's ever heard of," says Tepperman. "However, we're well-known within the industry as the payment solutions provider that listens to its clients needs, educates them, and partners with them to find the best solution possible."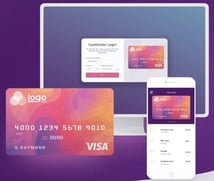 Even Berkeley's call centers, which provide cardholder support 24 hours per day, 365 days a year, are white labeled. 
Partnering with Berkeley yields advantages to clients long after a new payment solution is implemented. Berkeley gives its clients the ability to update and change their solutions post-implementation. Clients can add new features and capabilities to keep pace with a dynamic marketplace and evolving customer needs.
Berkeley's new product development road map is primarily driven by customer insight. By keenly listening to customer feedback, Berkeley ensures that its clients remain highly satisfied with the payment solution provider.
"Though we've had a lot of success, our focus is to be the best payment solutions provider, not the biggest," Tepperman says. "For us, success isn't just the numbers. We want to make sure that our clients love working with our people, love the experience they have with us, and that they absolutely love our products. If they love those three things, that's success."