Our experts and industry insiders blog the latest news, studies and current events from inside the credit card industry. Our articles follow strict editorial guidelines.
In a Nutshell: Businesses that provide their customers with payment options are positioned to attract more customers. 360 Payments, which works with businesses from many industries, specializes in payment processing for businesses in the automotive industry. Its solutions save time and money for its customers and its customers' customers. 360 Payments provides solutions that comply with PCI standards. Its lending options facilitate auto repair financing, allowing car owners to get back on the road quickly. Despite its growth, customer service and satisfaction remain the cornerstone of 360 Payments' strategy.
Innovations can make life more convenient, saving people time, money, and effort. Innovations that minimize the time it takes to accomplish a task — think calculators that perform lengthy computations in an instant — allow us to be more efficient.  Innovations that get us from point A to point Z more quickly, riding in an elevator or on an escalator for instance, allow us to conserve energy and save time.
360 Payments provides innovative payment solutions that consistently save its clients time, money, and effort. It's grown its business by developing products for another industry focused on getting people from one point to another quickly and efficiently: the automotive industry.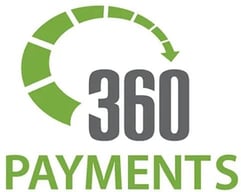 "Lisa Coyle, our co-CEO, and I are payments industry veterans," says Steve Ciabattoni, co-CEO of 360 Payments. "When we first started the company, we assessed the payments landscape and found that there were numerous inefficiencies and bottlenecks in the automotive industry's payment acceptance practices, particularly in the automotive repair field. We began by focusing on solving those."
360 Payments set its sights on mastering the nuances of the automotive industry and the areas where businesses could improve their payments processes. That was in 2016. In the ensuing years, 360 Payments has grown to be a leader in that space.
360 Payments specializes in payment solutions for the automotive industry, but it also provides payments products to a variety of businesses and industries including doctors, dentists, rental businesses, restaurants, and retail shops.
"Starting out, we probably cold called 80% of the brick and mortar businesses in the Bay Area," Ciabattoni recollects. "And we still receive referrals from those partnerships that were forged years ago. You never know who's going to come through the door, but we'll work with any business that needs payment solutions."
Revolutionizing Automotive Payments Processes
It's fairly easy to identify life's minor inconveniences. For example, gridlocked traffic and flat tires are automotive-oriented inconveniences that have frustrated many drivers (and passengers). Knowing how to mitigate one of life's inconveniences is much more difficult than simply identifying it.
360 Payments integrates directly with an automotive business' point-of-sale (POS) system, which is known as shop management software in the automobile repair space. Its integration system, called Velox, is a cloud-based middleware solution that connects the POS system to a payment device. It keeps the POS system out of scope in terms of PCI compliance purposes.
Velox also allows an auto shop to provide its customers with digital documents, namely invoices and receipts. In addition to saving the environment by reducing physical paper output, digital documents can be more easily stored and transferred. 360 Payments' Velox solution also enables signature capture on any kind of document. Signed documents can be transferred without being tethered to a payment.
Velox is compatible with other payment solutions, including Apple Pay and Google Pay, and also has the ability to process fleet cards, such as Wright Express (WEX) and Voyager.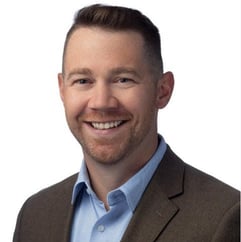 "It's pretty rare for payment solutions to be able to process fleet card payments," Ciabattoni says. "Since we're really focused on the automotive industry, it was a major feature for us to add, and we're proud to be able to offer that to our customers."
Text-to-Pay is another popular product that 360 Payments offers. It saves auto repair shops and their customers time by bringing automation to the repaired car pickup and payment process.
Text-to-Pay works by sending a text message to an auto repair shop's customer when their car is ready to be picked up. Customers can then select an option within the text message to pay for their service if they choose. After-hours pickup is convenient for customers and shop owners alike.
"Imagine your experience with your local mechanic," Ciabattoni encourages, "You drop your car off. The shop repairs it. Then you're contacted to pick it up. Well, the majority of people are going to be picking up their car at the same time after work – around 5pm. Now you're stuck waiting in a long line when you just want to go home. Text-to-Pay fixes that."  
Compliance and Financing Solutions Simplified
Staying abreast of PCI compliance standards and updates can be a complicated and time-consuming endeavor. But businesses need to accept credit card and digital wallet payments to remain competitive. 360 Payments surveys the PCI landscape to ensure its products remain compliant, and to plan and build solutions that meet emerging PCI requirements.
360 Payments uses technology that takes a card's BIN (Bank Identification Number) and matches it against a database of all existing BINs. If the customer has used a debit card, the tool automatically removes the surcharge. Debit cards are not permitted to be surcharged. This service can be integrated into most auto repair shop systems.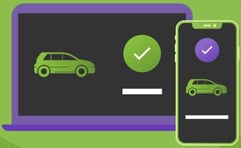 "Without a tool like this, that uses BIN lookup technology," Ciabattoni says, "it's really hard for a business to manage this process. It's not always abundantly clear on a card whether it's a credit card or a debit card. And if you run a debit card through your payment systems as a credit card, you're out of compliance. You need your payment technology to automatically remove the surcharge amount on debit cards to ensure your compliance."
According to Ciabattoni, payment card companies employ tens of thousands of secret shoppers who search for businesses that don't comply with this rule. If a business is non-compliant, they will likely face substantial fines.
Embedded financing is another feature 360 Payments offers that saves customers time and money. The product introduces consumer lending options into the automobile repair estimating phase. It allows customers to have their car repaired now and pay for it later.
360 Payments' embedded financing feature is integrated into a digital vehicle inspection, a technology auto repair shops use to ensure they don't overlook any components of an inspection. 
After a car is inspected, the customer will receive a link with an overview of the inspection listing what items are in need of replacement or repair. 360 Payments is able to embed financing options into this message, so the customer can make the decision to repair their vehicle without having to worry about how to pay for it. The tool provides various financing options based on the customer's credit score.
Customer Service is Paramount at 360 Payments
As 360 Payments expands its array of services and solutions, it keeps customer service at the forefront of everything it does. Its embedded financing tool, for example, was developed to help people manage unplanned expenses.
Losing access to a car can have severe ramifications. This particularly holds true for individuals who don't have access to reliable public transportation. They may not be able to get to work. It can also limit their ability to leave their home for emergencies or to shop for groceries.
"The reality of the situation in America is that repair costs are often exceeding what people have saved in their bank accounts," Ciabattoni explains. "A car repair can cost $2,000 or more. A lot of people don't have $2,000 just lying around. And people need their cars to get to work. We provide the solution that helps get them where they need to be."
360 Payments' commitment to customer service has fueled its growth. According to Ciabattoni, 360 Payments now stands as the second-largest payments company in the automotive industry. Though local automotive repair shops remain its bread and butter, 360 Payments also works with larger household names in the automotive arena, as well as tire companies, towing services, and franchise and used car dealerships.
Its commitment to customer service is evidenced by its company structure. In a day and age when call centers are routinely outsourced to third parties, 360 Payments has an in-house call center. Conversations with customers inform everything from product development to expansion opportunities.
"We're fanatical about customer service," Ciabattoni says. "The larger you grow, the more difficult it becomes to maintain the same level of service that customers are accustomed to. We measure everything to ensure our customers are satisfied with our products and also the service we provide."